Like fashion, the world of dessert is subject to trends and changes in taste.
But just because a sweet food has fallen out of vogue doesn't mean it should be forgotten; on the contrary, it's cause to preserve its memory. To celebrate the desserts of yesteryear, we've delved through recipe archives and come up with the ultimate collection of vintage desserts and baking techniques that should make a comeback.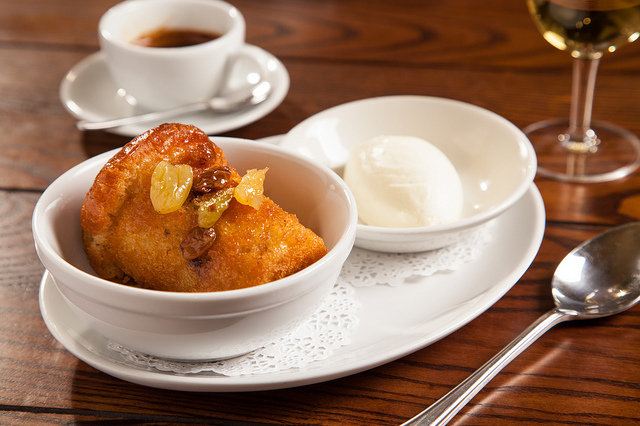 Photo licensed by creative commons via Flickr member hdv-gallery
Baba au rhum
How could you not fall in love with this decidedly tipsy cake, which is yeast-based, absolutely saturated in rum, and finished off with whipped cream? Said to have originated in France, it enjoyed a period of vogue as a single-serving restaurant dessert in the United States. These days, it's harder to find, but still very much worth seeking out.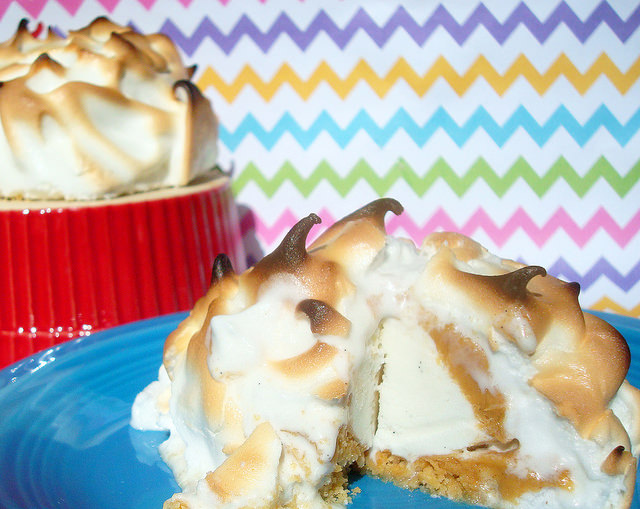 Photos via CakeSpy unless otherwise noted
Baked Alaska
It's a study in contrasts: a fluffy, cloud-like, warm and toasty meringue exterior gives way to a chilly ice cream core. Hot and cold at once, it's an impressive and conversation-starting dessert that is ideal for entertaining. This dessert deserves a comeback, and along with it, a revival of formal dinner parties.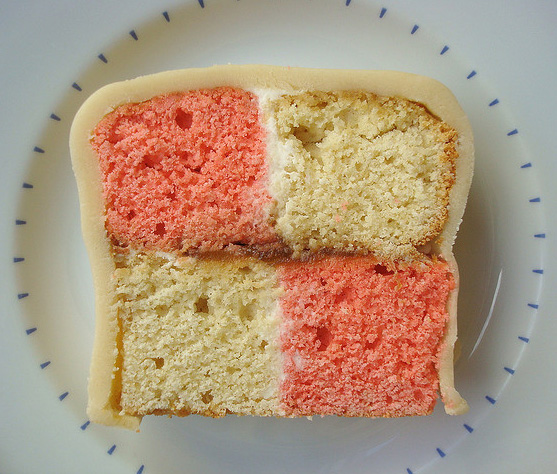 Battenberg cake
What looks like a showoff dessert is actually quite accessible to make. Simply bake the two colors of batter side by side in a pan, then cut and assemble in a checkerboard stack. It's a retro English dessert that not only needs to make a comeback, but warrants making a splash in other parts of the world.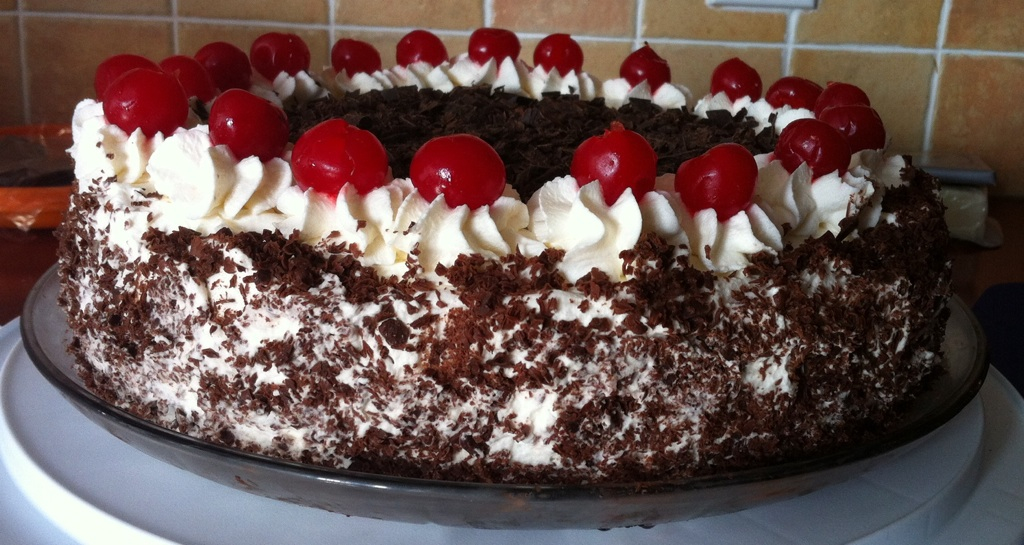 Black forest cake via Bluprint member kkleinman
Black forest cake
This classic cake is less and less common on bakery menus. But why? It's pretty as a picture, and its delicious flavor combination (chocolate, cherry, and creamy frosting) is utterly craveable. There's no reason why this cake shouldn't be just as common as red velvet or carrot cake.

Cherries jubilee
See those cherries? They're about to be set aflame, then served atop ice cream. This dramatic presentation makes cherries jubilee, as well as its other flambéed dessert counterparts (Bananas Foster and crêpes Suzette), perfect for entertaining. Don't you think it's about time that we add the spark back to the dessert course?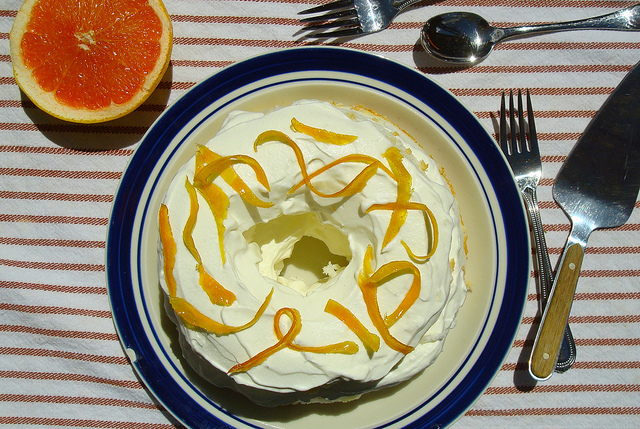 Chiffon cake
Touted as the "first new cake in 100 years" on its grand release to the public in 1948, this cake caused  quite an uproar because nobody could figure out how this tube cake was simultaneously so rich and so light. Turns out, the mystery ingredient was oil, which gave it a rich flavor but light as air texture. This unique and game-changing cake is due for a revival.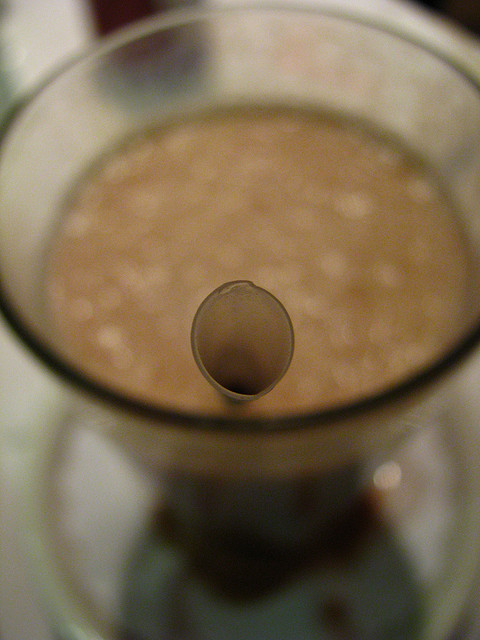 Photo licensed by Creative Commons via Flickr member _cck_
Chocolate egg cream
This beverage from a bygone era was once a standard treat in Brooklyn soda shops.There's no actual egg in it, but some say it has the name because the foam resembles egg white froth; others say it's an auditory illusion, since "chocolate and cream" spoken fast can sound like "chocolate egg cream". Regardless of which theory you subscribe to, the drink is absolutely delicious.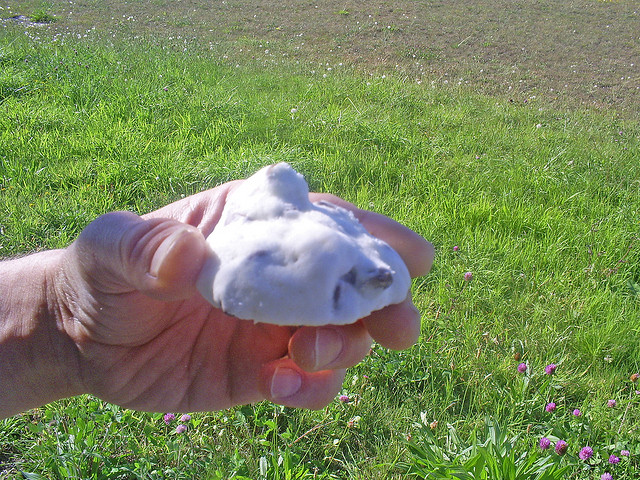 Divinity
This old-timey confection seemingly straddles two dessert categories, with an airy texture that is somewhere between candy and cookie. True, it's a bit fussy to make; perhaps that's why you don't see it so often these days. But when made well, divinity is so delicate and delicious that it's worth the time. Making divinity is kitchen skill worth preserving.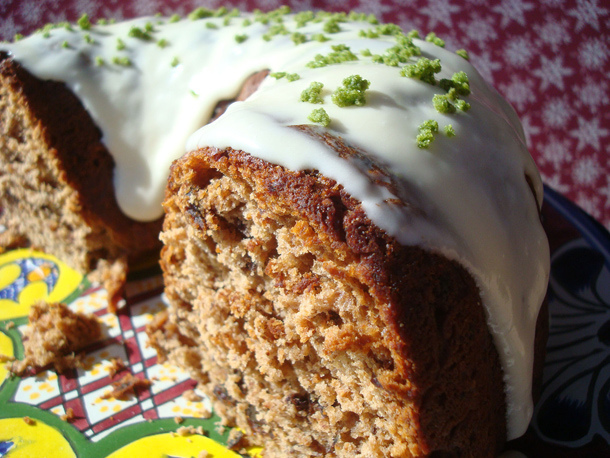 Figgy pudding (and baked / steamed puddings, in general)
Everyone's heard "bring us some figgy pudding". But who's actually had it brought to them? Steamed and baked puddings have somehow gained a reputation as being fussy and old-fashioned. Made with figs, bread crumbs, and sugar and spice which are baked in a steam bath, the finished pudding is decidedly cake-like, and highly memorable.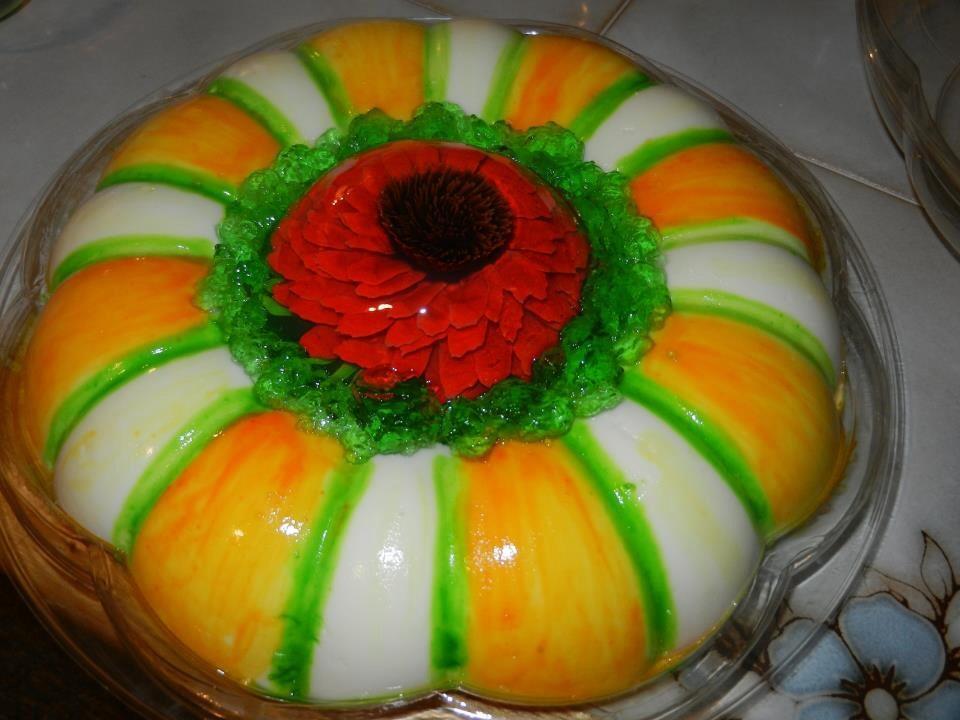 Jell-o flowers via Bluprint member yahel
Gelatin molds
For some reason, gelatin molds have become something of a joke, or at least a symbol of bad decisions in dessert-making. But as you can see from the above example, gelatin molds can actually be quite festive and elegant. Gelatin molds should definitely be brought back into rotation: they're nostalgic, whimsical, and with a jiggle that never fails to delight.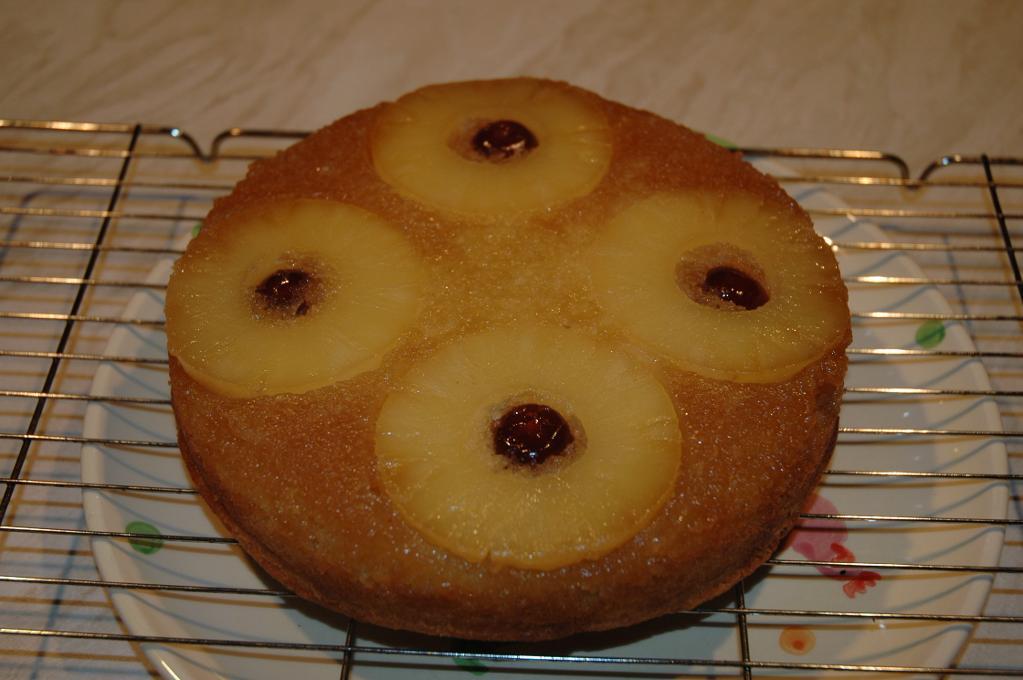 Pineapple upside-down cake via Bluprint member sharynlouise
Hawaiian-themed desserts
While pineapple upside-down cake was initially popularized early in the century, it enjoyed a resurgence in the 1960s and 70s–along with a number of different pineapple or "tropical" themed desserts. Bright, flavorful, colorful, and fun, these retro desserts are prime for a comeback, and pair beautifully with tiki cocktails.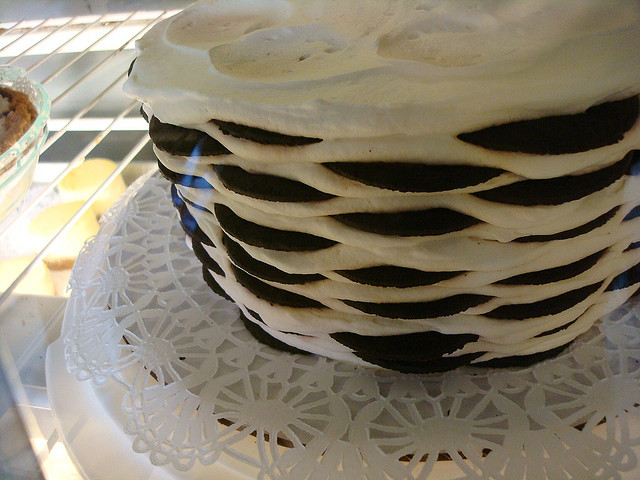 Icebox cakes
Icebox cakes are rarely complicated, but as you can see from the above photo, they're often impressive in appearance. While retro recipes are often made with commercial cookies or even "whipped topping", you can easily fancy them up with homemade ingredients for a nostalgic and crowd-pleasing dessert.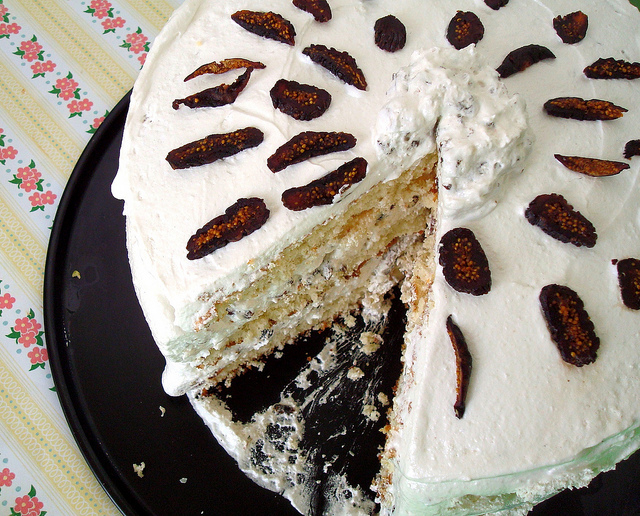 Lady Baltimore cake
Here's a cake that evokes thoughts of lady-like tea parties from yesteryear: Lady Baltimore cake, a light as air layer cake with cloud-like boiled meringue icing and a decadent fruit and nut filling. One bite of this fancy cake and you'll wonder why it ever went out of style.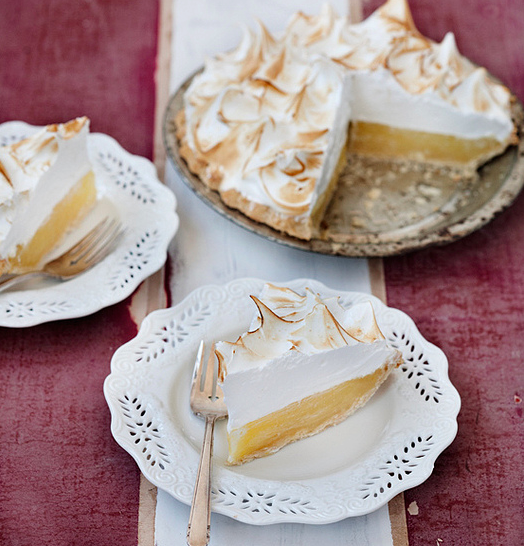 Photo via Bluprint blog
Lemon meringue pie
While lemon meringue pie is far from a "lost" dessert, it seems that few people take the time to make it these days. A tart lemon pie with towering peaks of meringue is lovely and a vintage dessert that should not ever go extinct. Check out our recipe for lemon meringue pie.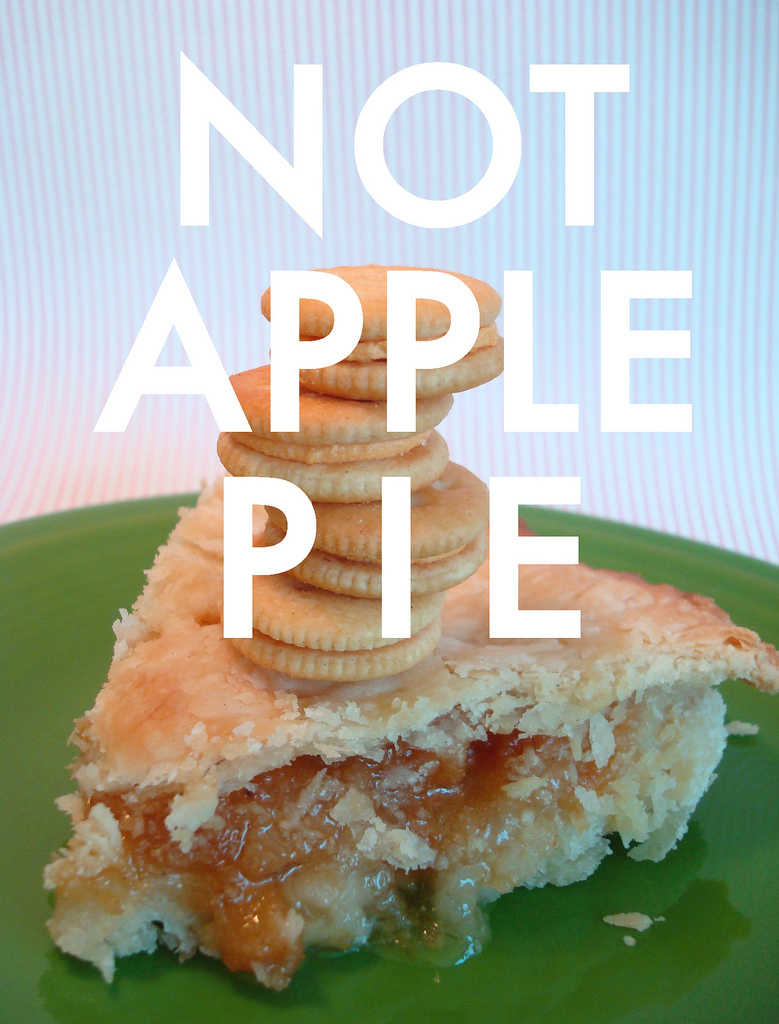 Mock apple pie
What's the secret ingredient in this pie? Not apples. The filling of this surprisingly convincing pie is formulated from a sugary slurry made with Ritz crackers. Part science experiment, part dessert, it's a fun foodie project and a sure-fire conversation starter.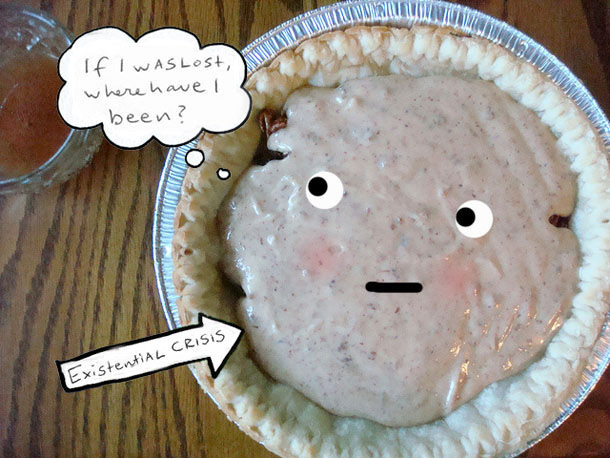 Nesselrode pie
This chestnut cream pie used to be so popular in New York City eateries that there was even a canned mix available on shelves. In the modern age, it has all but disappeared. The unique fusion of chestnut cream with a citrus kiss makes the pie well worthy of a comeback.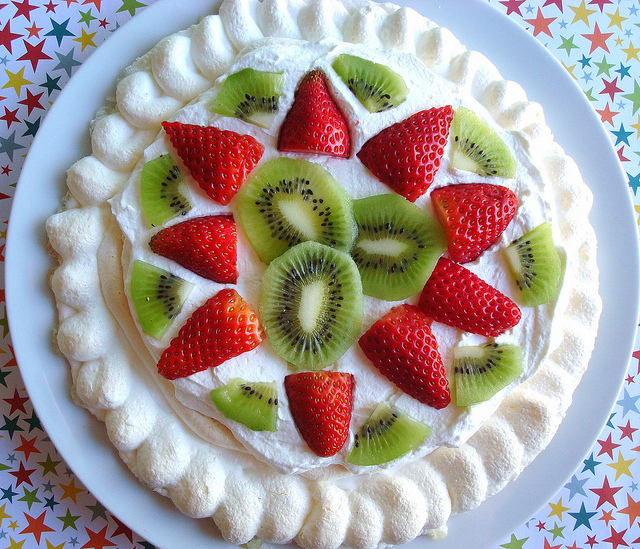 Photo via Bluprint blog
Pavlova
Raise the curtain to this dessert, which is named after world-famous ballerina Anna Pavlova. Pretty as a picture, it looks as delicate as lace but is actually very easy to make: a meringue shell is topped with whipped cream and fruit. You don't have to be a dancer to appreciate this dainty dessert.

Poke cakes
Whatever happened to poke cakes? They're so easy, so delicious, but viewed today as a novelty more than an enduring dessert. The reason for the name is simple: after baking, you poke the entire surface of the cake, then pour a liquid soak on top. The cake is infused not only with flavor, but with an interesting visual contrast.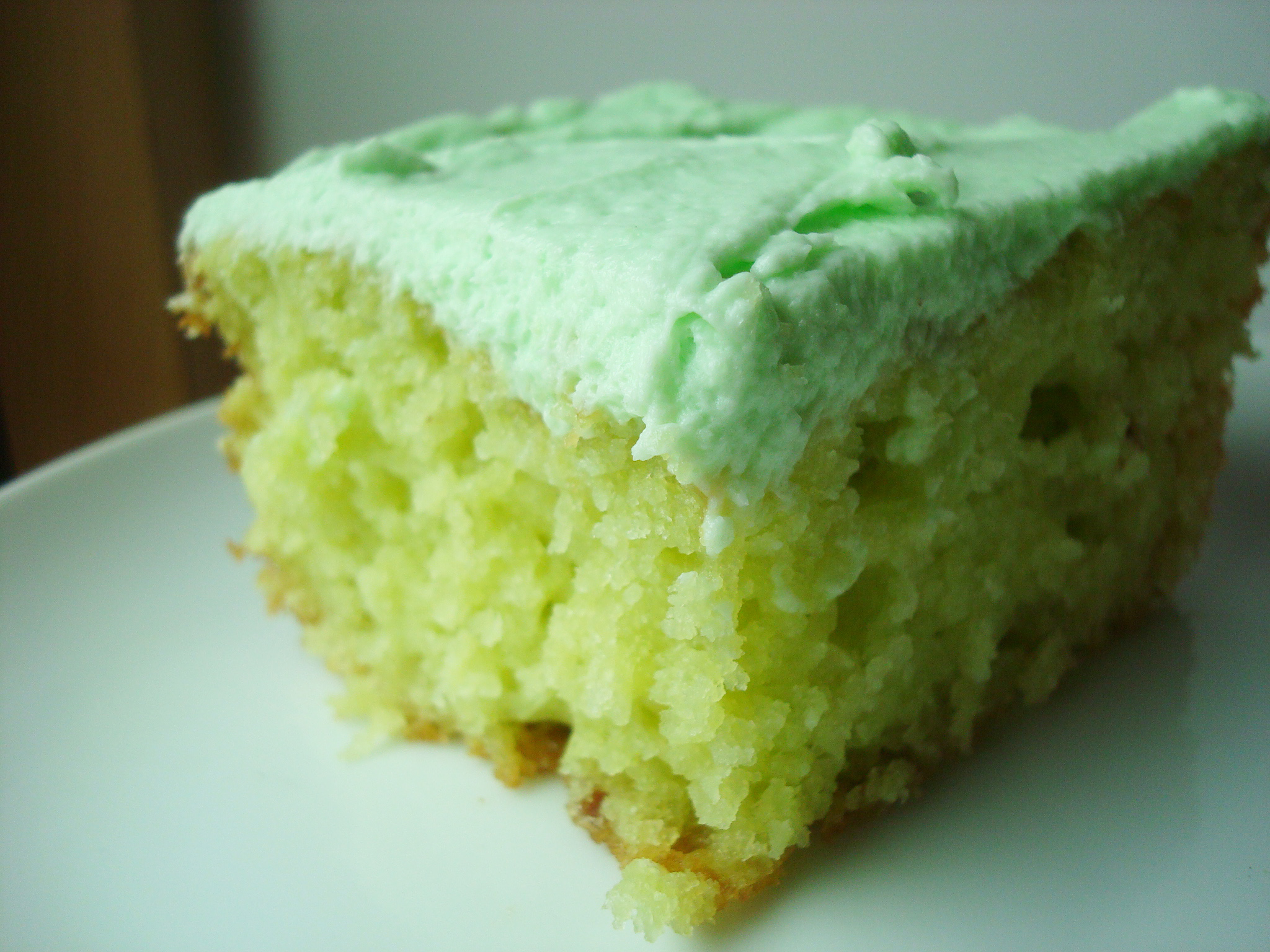 Photo via Bluprint blog
Pudding mix cakes
Not to be confused with baked puddings, these are cakes made with pudding mix to yield a moist, delicious finish. The above "Watergate Cake" is a historically interesting example. In the era following the Watergate scandal, all manner of desserts made with pistachio (said to be a Nixon favorite) were dubbed "Watergate", including this pistachio pudding mix-infused confection.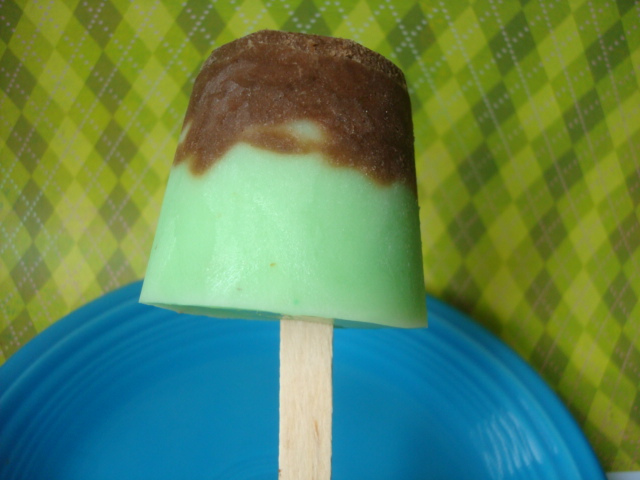 Pudding pops
Everyone loves pudding pops, but when's the last time you had or made one? Bring back a beloved childhood classic and make up a batch: it only takes minutes, and they taste just as good as you remember. You can even dress it up by making them two-toned or with homemade pudding.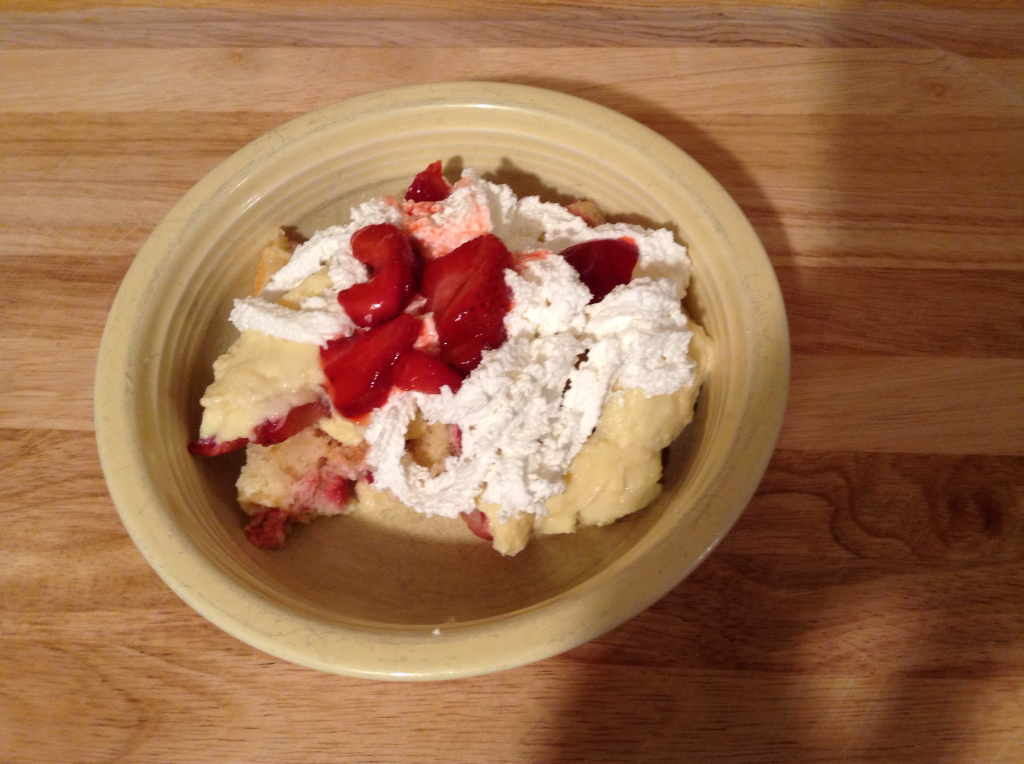 Strawberry trifle via Bluprint member Diana Leigh
Trifle
Open to infinite variations, this striking dessert is characterized by its spectacular stacking: layers of crumbled cake, fruit, and whipped cream or custard which form pretty stripes. Once served, you get a taste of all of the elements together. It's a lovely and clever use for stale cake, and needs to re-enter the common dessert vernacular.
Which dessert would you like to see make a comeback?
Special Savings on Popular Cake Decorating Classes
Learn from the best instructors. Get up to 33% off classes you can watch anytime, anywhere, forever.Enroll Now to Save »