Vintage is always a crowd-pleasing direction when it comes to cake decorating. It lends itself perfectly to sweet treats and carefully decorated tiers due to the often subtle and romantic color schemes and stylish motifs! Sometimes, it can be a little hard dreaming up a vintage inspired design, but with our quick and simple tutorial you'll have a chic cake in no time!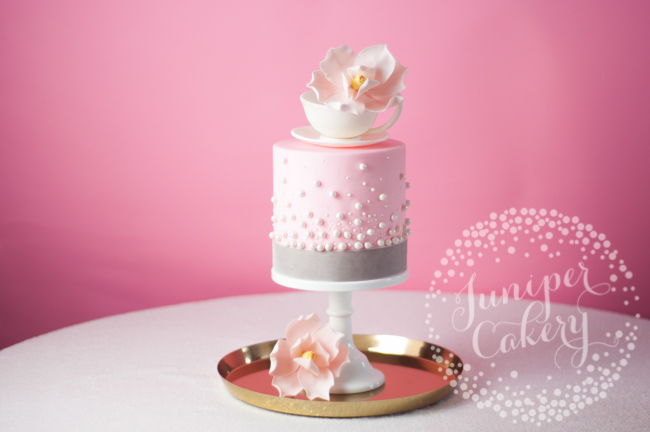 How to make a vintage cake
Materials and tools needed:
Fondant iced circle cake
Royal icing
Edible glue
Edible lustre dust or paint
Food safe paintbrushes (to add the edible glue)
Large ball tool
Small ball tool
Pre-made edible teacup
Pre-made sugar flowers
Fabric ribbon
Edible sugar pearl sprinkles
Step 1: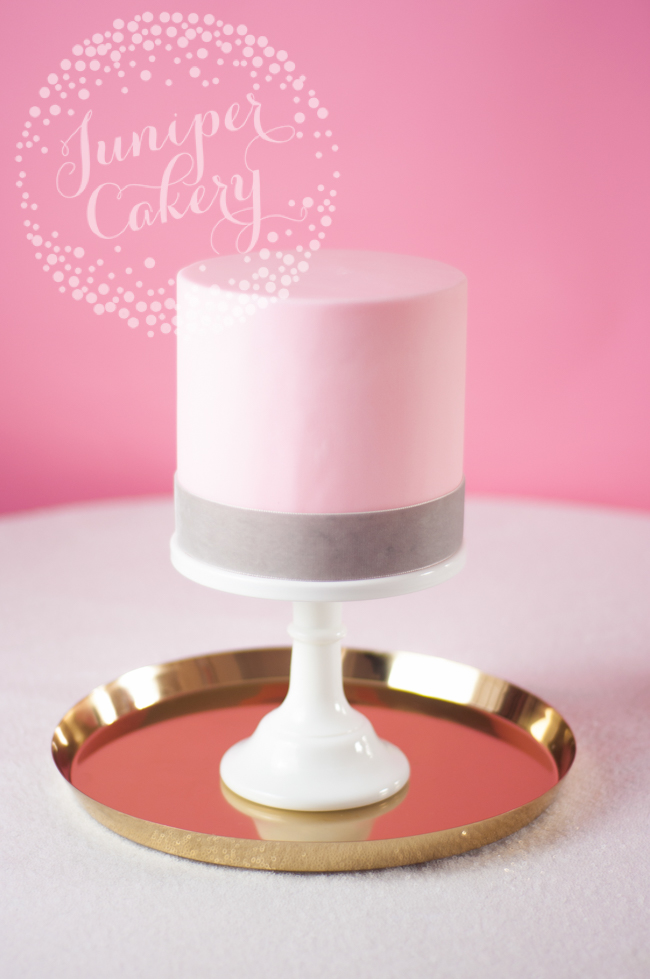 If you want to add a pretty ribbon trim along the bottom of your iced cake, do it now!
Tip! The style of ribbon that you add to your cake can really help create a luxurious modern, yet vintage look. We used a wide, pale grey, velvet ribbon and kept it simple without adding a bow. Trendy metallics and textured grosgrain styles are also a great idea!
Step 2: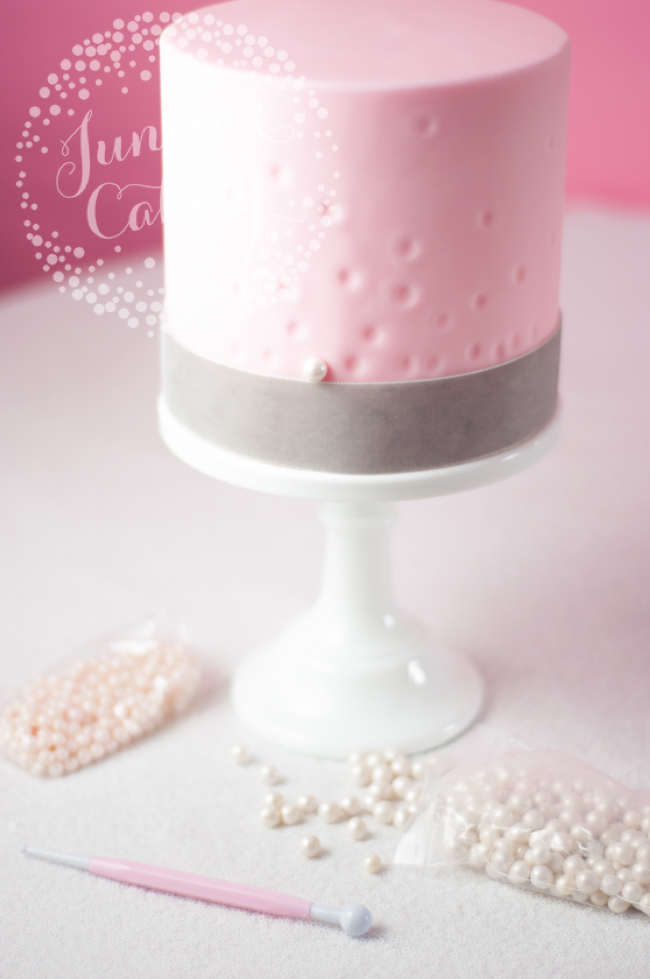 It's so much easier to add sugar pearls to a fondant iced cake when you first map out their placement. To do this, use a large ball tool to make indents for larger sized pearls, and a smaller tool for smaller pearls. By indenting your cake, you're going to create spaces for each pearl to sit. This means they'll be much more stable.
Tip! The placement of your pearls is pretty important for achieving a modern twist on your vintage cake. Make them dense and then gradually scatter them outwards (like an ombré effect, but with texture).
Step 3: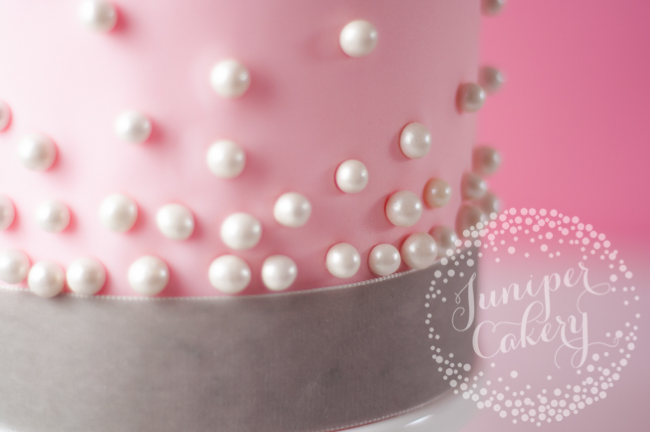 Next, we'll place the glittery, edible sugar pearls in the indents that you made in the previous step. This will create a jewelled effect, and add to the vintage vibe of this design. To attach, apply a tiny amount of edible glue on each pearl beforehand.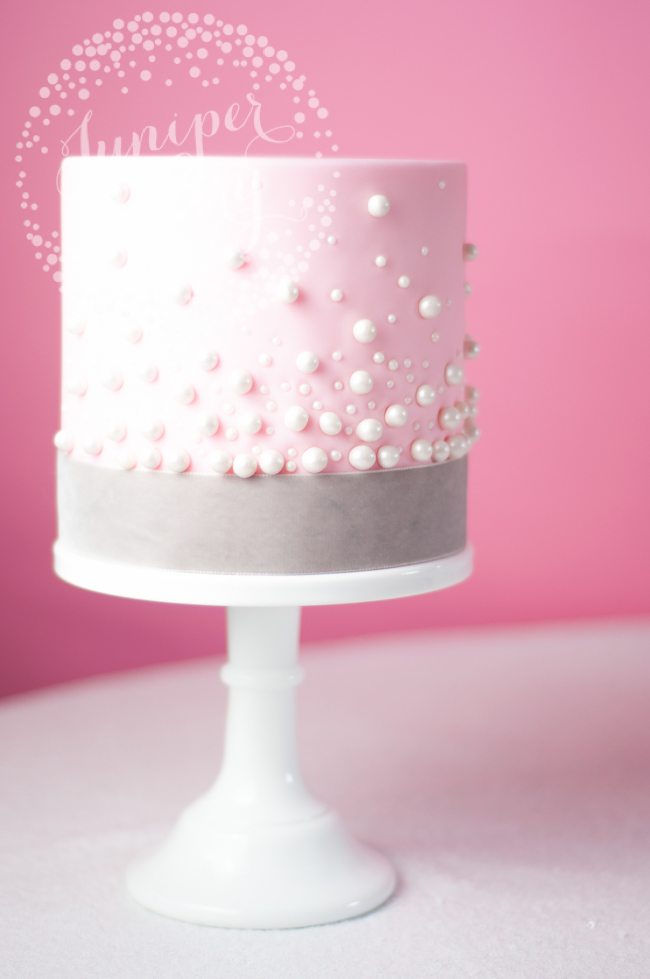 Tip! Try using a variety of shapes to get a more interesting and playful look. We used a mix of 6mm and 4mm white sugar pearls.
Step 4: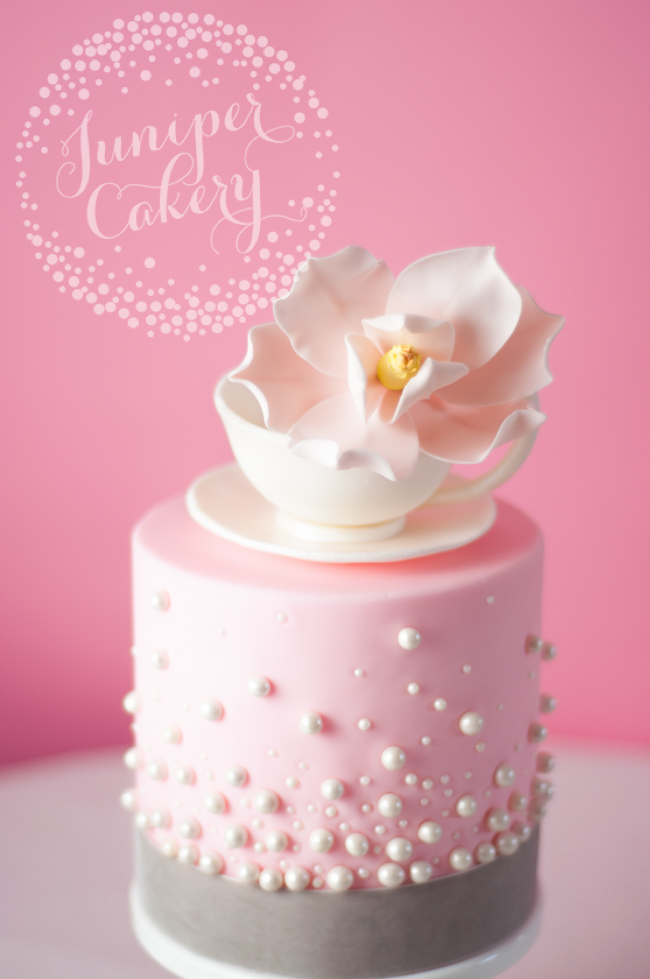 To attach the teacup to the top of your cake, add a small blob of melted white chocolate in the center of the cake. Then, place your saucer onto the chocolate. Apply a little more chocolate onto the plate where the bottom of your edible cup will sit. Finally, attach your teacup!
Step 5: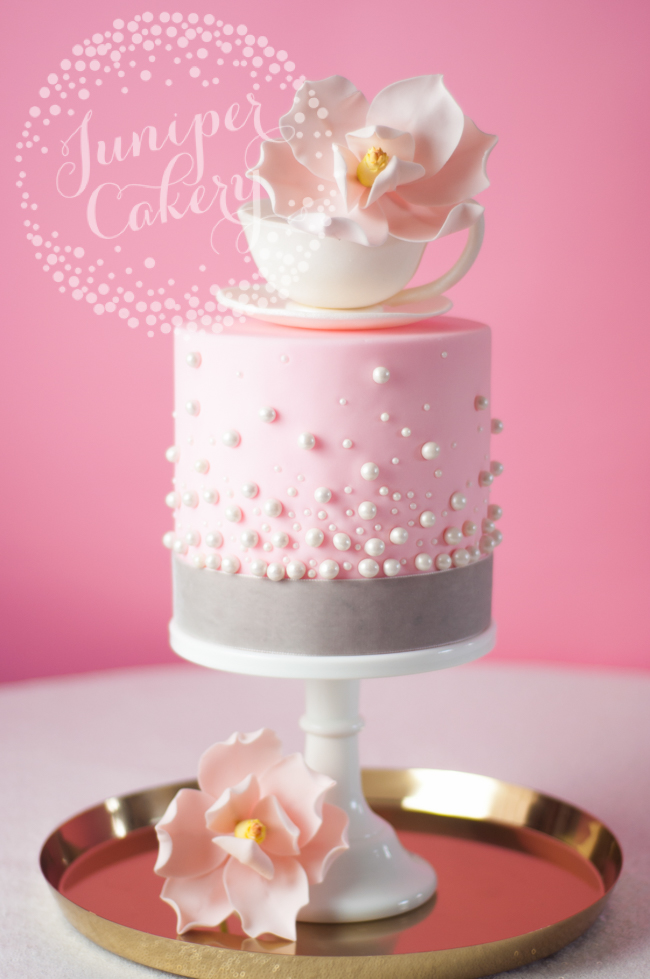 Once your edible teacup is in place and has set, you can add your sugar flowers to the cake. We perched a blush pink magnolia on the side of our design!
Tip! Undecorated space helps add a more on-trend look to any cake, so play around with arrangements!
If you're super limited on time, you can use a real china teacup. Make sure it doesn't weigh too much so that it won't squish your cake, and be sure to wash and dry the teacup thoroughly before attaching.