We've already weighed the pros and cons of vertical farming. Let's now take a look at some of the vertical farm that are popping up in urban areas all over the world. They claim to be the answer to the impending food crisis and several innovative companies have taken the initiative to conquer growing food in small spaces with renewable energy. Each farm has its own take on the best way to produce large amounts of food and use small amounts of energy. You won't believe what they've come up with!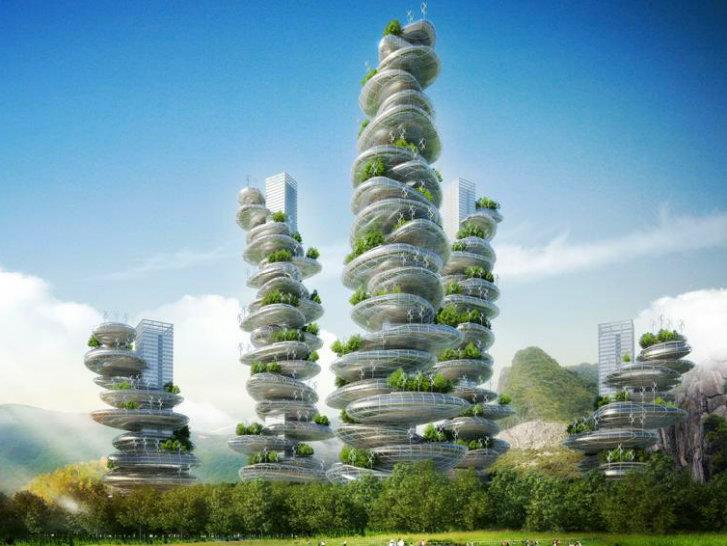 Image via Vertical Food Blog
Green Spirit Farms
Located in New Buffalo, Michigan, Green Spirit Farm is a year-round urban farm uses innovative rotating garden units that can be placed in any unused industrial or commercial spaces in cities. In this model, the plants are fixed to the sides of a large cylinder, which circles around a set of grow lights to give each plant the light it needs. Green Spirit Farm's systems are carbon neutral and use renewable energy, which makes their production of year-round vegetables much more efficient and sustainable than traditional farming.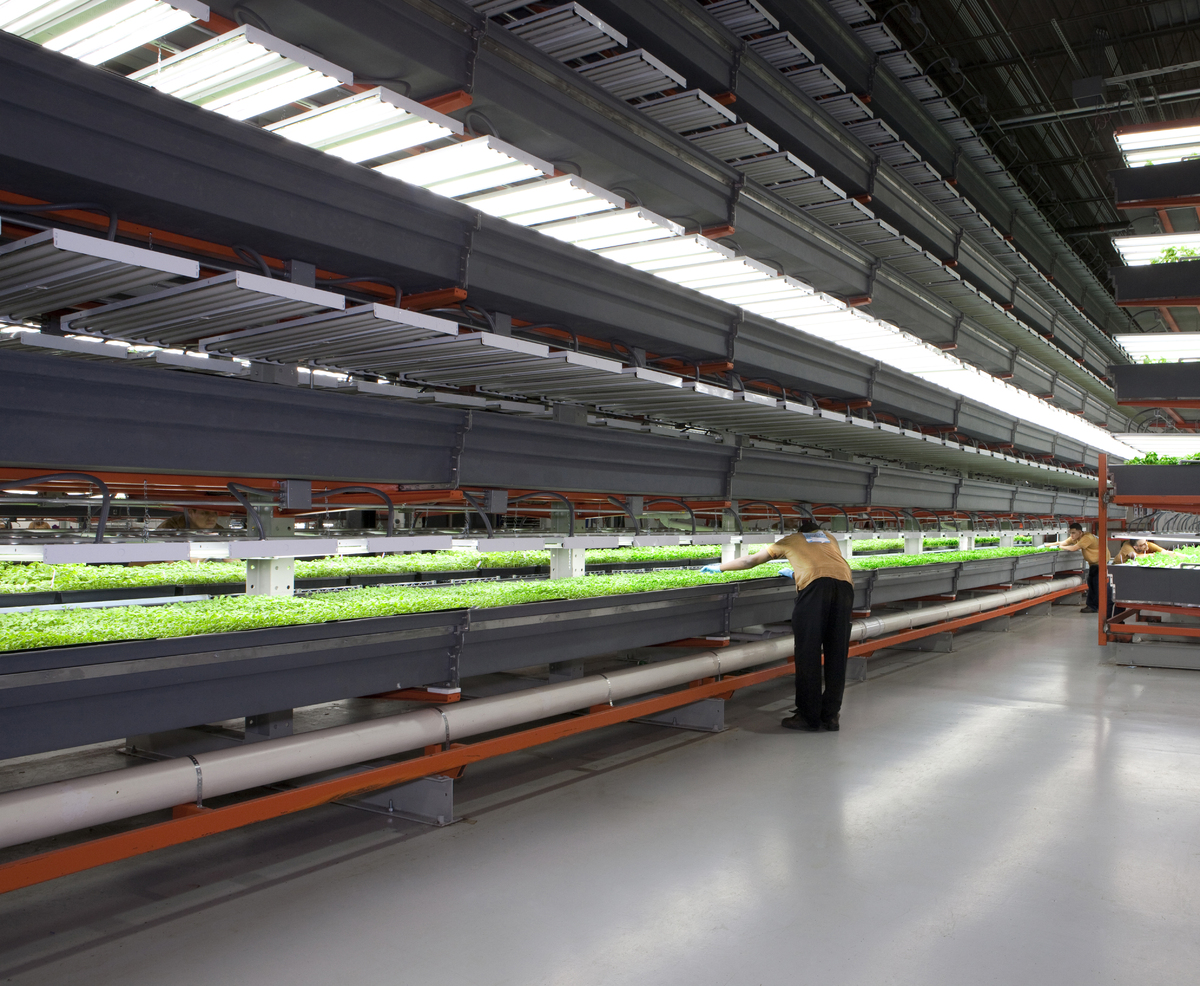 Photos via FarmedHere, one of the largest vertical farms in the U.S.
Farmed Here
Farmed Here is the first vertical farm to open in the US. It uses aquaponics (farming with fish) and aeroponics (growing with mist) to grow fresh, local food for the Chicago area. Their system reuses 97% of the water supplied to it, and drastically cuts down on costs and energy use associated with transporting their crops. Their motto is "hire local, grow local, sell local" and the fact that they can supply fresh, local produce at any time of year has gained them a lot of attention in the past year.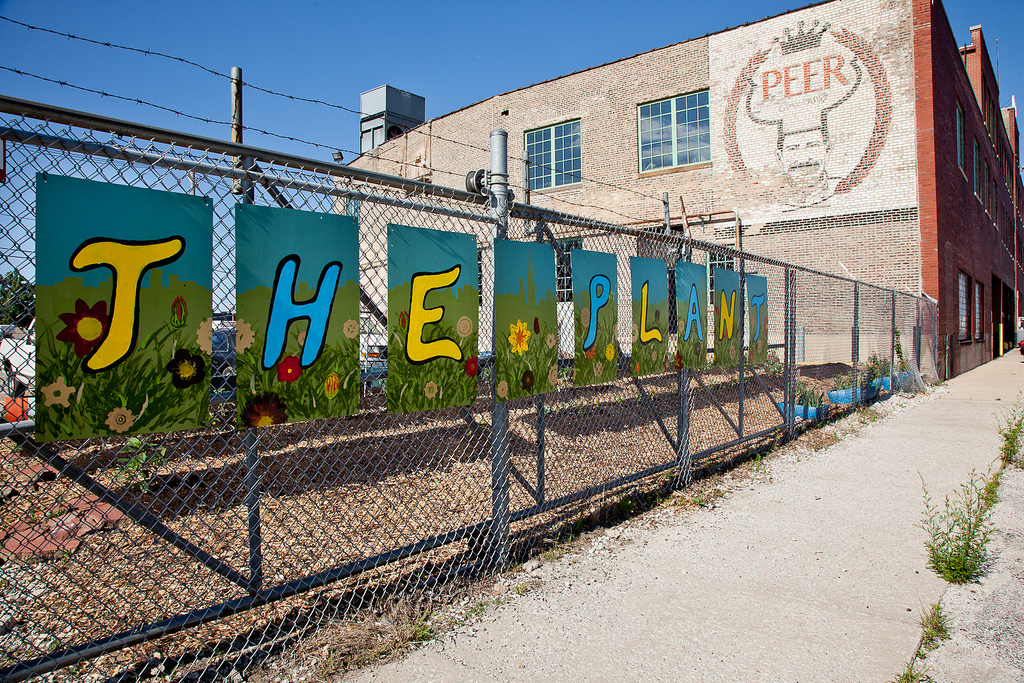 Photo via Plant Chicago, NFP/Rachel Swenie
The Plant
Farmed Here isn't the only urban agricultural revolution to come out of Chicago. The Plant has put a new spin on vertical farming using its enormous space to host a number of small sustainable food businesses. One of the biggest goals of The Plant is to create a workable space that operates without the use of fossil fuels. This 93,000 square foot building will operate by diverting 10,000 tons of food waste to create heat and power. The Plant also has a demonstration farm that uses aquaponics to grow vegetables. The main goal of this nonprofit is to provide an eco-friendly space for small sustainable food business to operate, and to educate the public about its innovative growing techniques and renewable energy efficiency.
Sky Greens
The first commercial vertical farm in the world, Sky Greens in Singapore puts brilliant use to modern day technology. The crops in this farm sit on a turning mechanism powered by hydraulics and gravity, which spin the crops like a giant ferris wheel to ensure each crop gets the proper amount of sunlight each day. They call it the A-Go-Gro vertical system and it's a staggering three stories tall. This company is no stranger to green consciousness, as all water is reused, the hydraulics are powered by green energy and all organic waste is composted to be used as fertilizer. The system is 5-10 times more productive per unit area than traditional farms.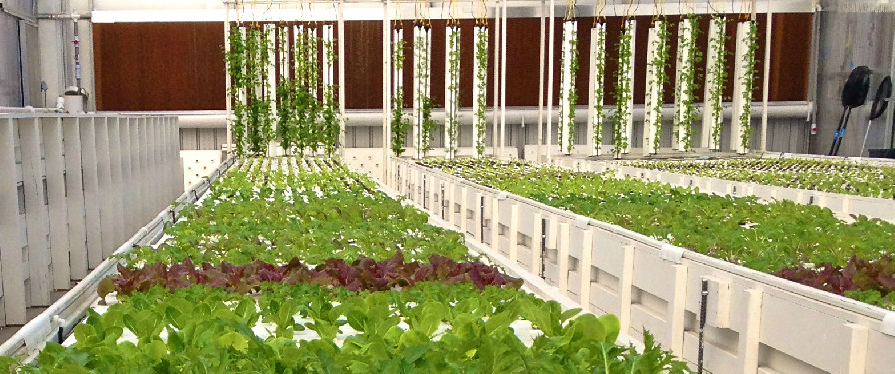 Bright Agrotech
Bright Agrotech vertical farm uses a 2000 square foot greenhouse to grow the same amount of crops as a 4000 square foot farm, and they do it in such a sustainable way that they lose only 1.5% of the water they use. The key to their productivity is the use of the Zipgrow tower, invented by Dr. Nate Storey. The towers use hydroponics or aquaponics to grow food in high densities, producing more than double the amount of vegetation that a horizontal bed could produce. They're lightweight and portable and can grow crops in schools, offices, grocery stores and homes. This technology revolutionizes the idea of vertical farming and takes us one step closer to the reality of growing large amounts of food indoors.
Their goal is simple: "To positively impact the future of agriculture by empowering individuals and commercial producers with our products in order to feed families and communities healthier, sustainably-produced food."
Vertical farming has a long way to go before it becomes efficient and sustainable on a large scale, but these companies are breaking ground as the pioneers of the new agricultural system that just might save us all.
[box type="shadow"]
Like what you've ready? Subscribe to the Bluprint gardening blog today to have more posts like this delivered to your inbox.
And be sure to also check out our growing selection of online gardening classes!
[/box]
Do you think vertical farming is the future of agriculture?