When summer rolls around and everyone breaks out their grill, many are stumped at knowing what good vegetarian options are for the grill. I completely understand. It's easy to cook meat on the grill, but vegetarian and vegan options can seem a bit trickier.
Not to worry! Today I'm sharing 10+ vegetarian grilling recipes that are sure to get the wheels turning. I'll show you a few main dishes and sides, and even a few desserts that are perfect for cooking on the grill.
Ready?
Photos via Edible Perspective
1. Ultimate Grilled Veggie Sandwich
Let's start things off with the Ultimate Grilled Veggie Sandwich smothered in pesto and balsamic vinegar. This sandwich is actually vegan, but no one will ever know or care once they take the first bite. It oozes with delicious grilled flavor and juiciness, thanks to the fresh vegetables and sauces. I make this time and time again in the summer. Also, you can make an extra batch of veggies if you want to make these twice in one week! I'm game.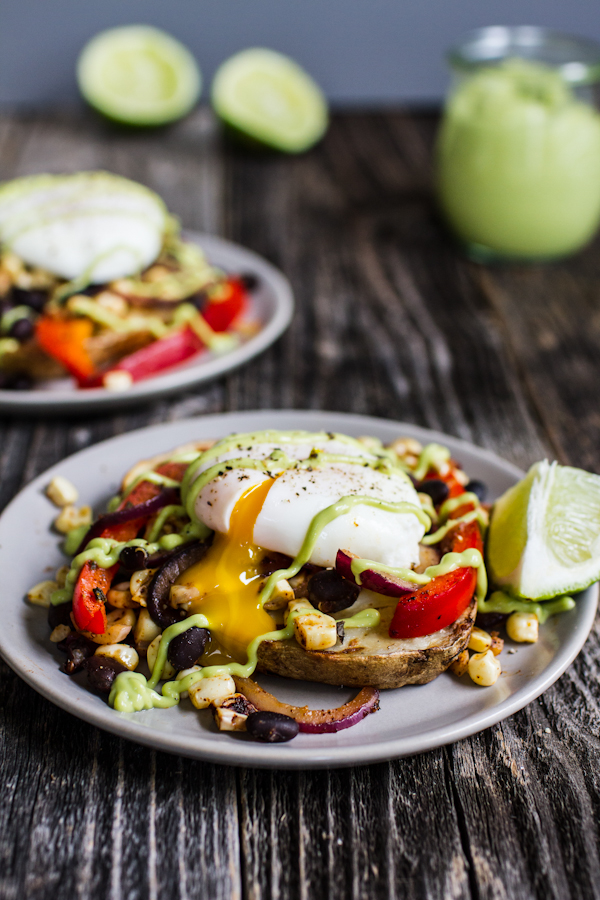 2. Tex-Mex Eggs Benedict With Grilled Potato Slabs
Now here's something you probably didn't expect to see. It can be made for breakfast or breakfast for dinner, too! This recipe for Tex-Mex Eggs Benedict With Grilled Potato Slabs and Avocado Hollaindaise features grilled potato slabs, which are used instead of the more traditional English muffin. The avocado hollandaise takes this meal to the next level.
3. Grilled Polenta With Peach Barbecue Sauce
Here's another fun recipe! It's for Grilled Polenta With Peach Barbecue Sauce. This dish is creamy and savory but also a little sweet from the peaches. And not only do the polenta cubes get grilled but the peaches for the barbecue sauce do as well. You can slather that barbecue sauce on so many different things!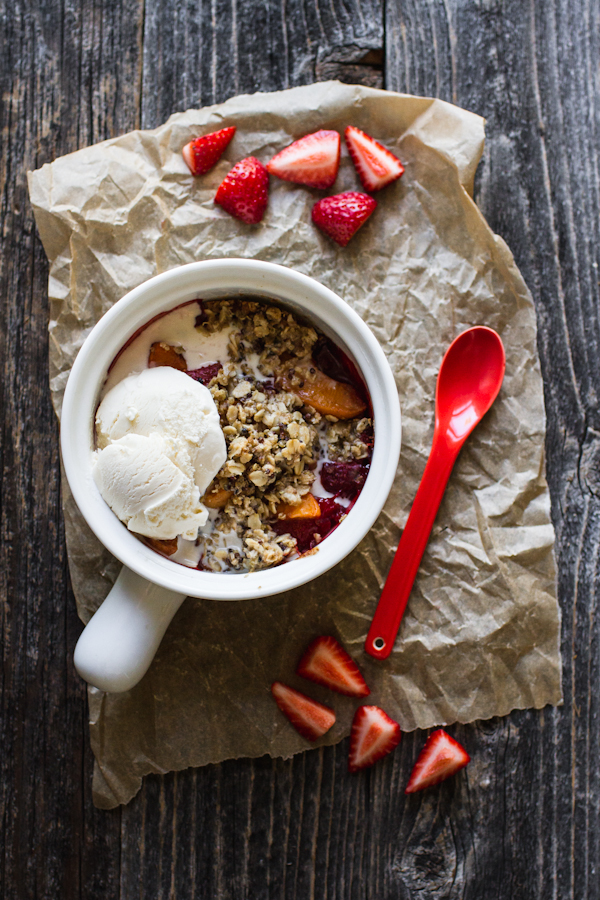 4. Apricot Strawberry Crisp
I bet you didn't think you'd see dessert on this list. How about Apricot Strawberry Crisp that's baked on the grill? No need to heat your entire house up by using the oven during the hot, summer months. This dessert is cooked entirely on the grill! Topped with vanilla ice cream, this is the dessert of my dreams.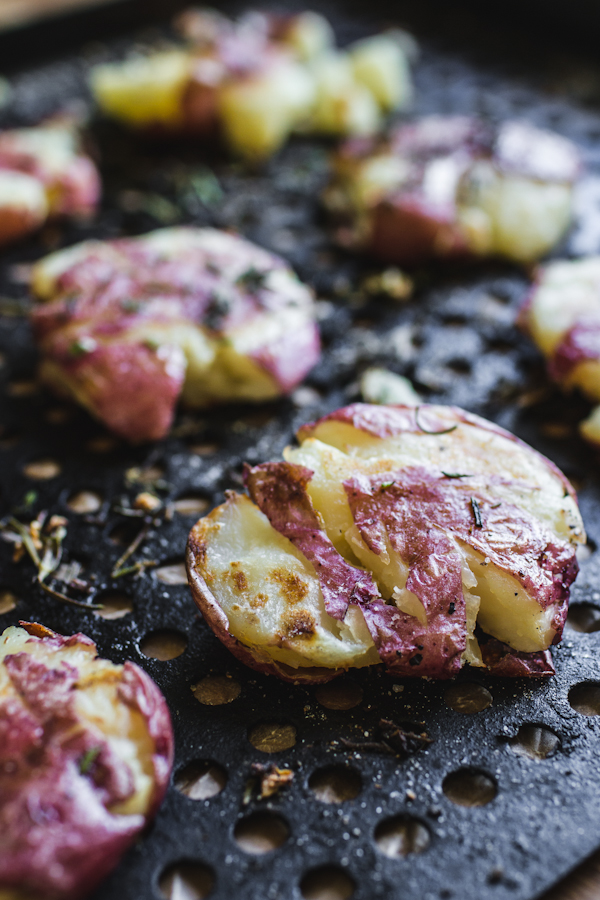 5. Grill-Smashed Crispy Herb & Garlic Potatoes
I'm sure most people have grilled potatoes before, but what about Grill-Smashed Crispy Herb & Garlic Potatoes? They take grilled potatoes to the next level.
6. Grilled Cherry Milkshake
Have you ever thought to grill cherries? As long as you have a grill pan, you're good to go. After they're grilled and chilled, they'll be put to good use in the Grilled Cherry Milkshake you see below. And yes, you can taste the grilled goodness of the cherries!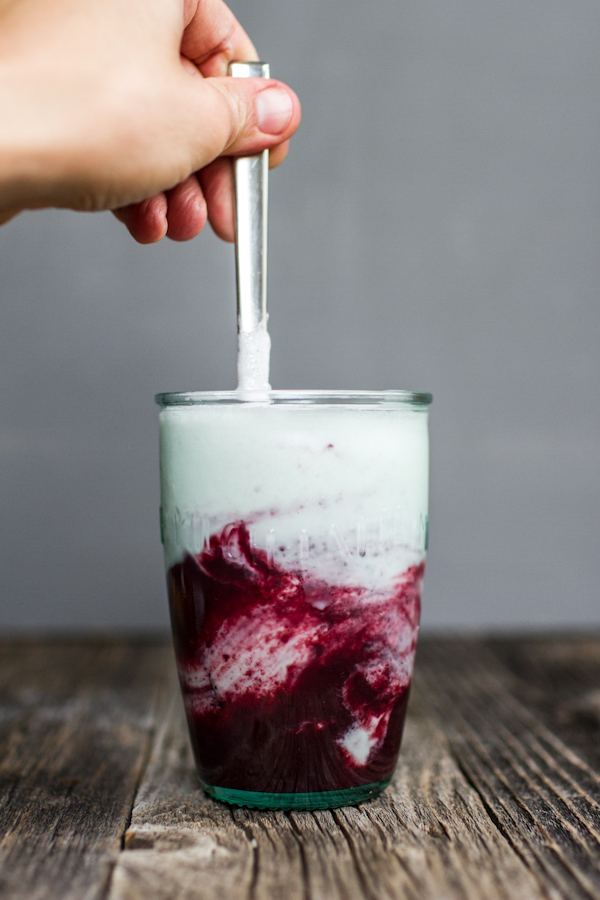 7. Mexican Grilled Polenta Pizza
Two polenta recipes in one post! Check out this Mexican Grilled Polenta Pizza. It's the easiest gluten-free pizza crust you'll ever make and so dang delicious, no matter your dietary needs. Top however you like!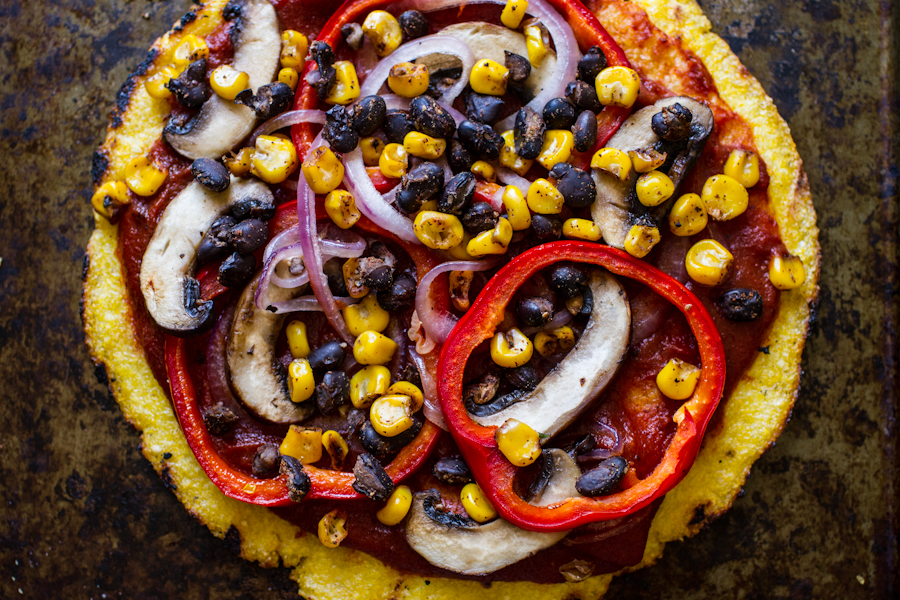 8. Grilled Tofu
Have you ever attempted to grill tofu before? It can be a little tricky! In this post I explain the details on How To Grill Tofu. I promise you'll be a tofu-grilling-master in no time at all!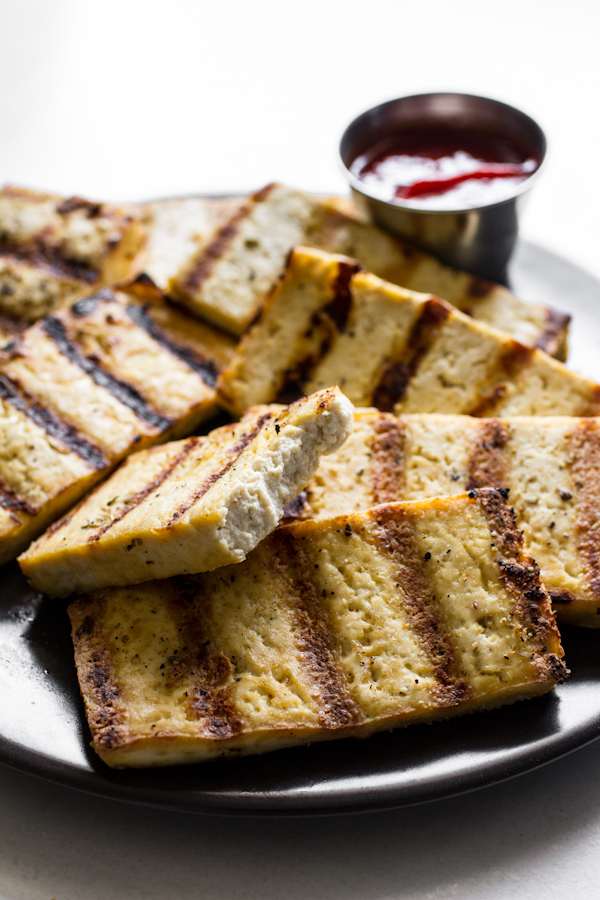 9. Barbecue Sauce
And here's another barbecue sauce recipe you can use to top your grilled tofu! It's infused with maple and bourbon and puts store-bought barbecue sauce to shame.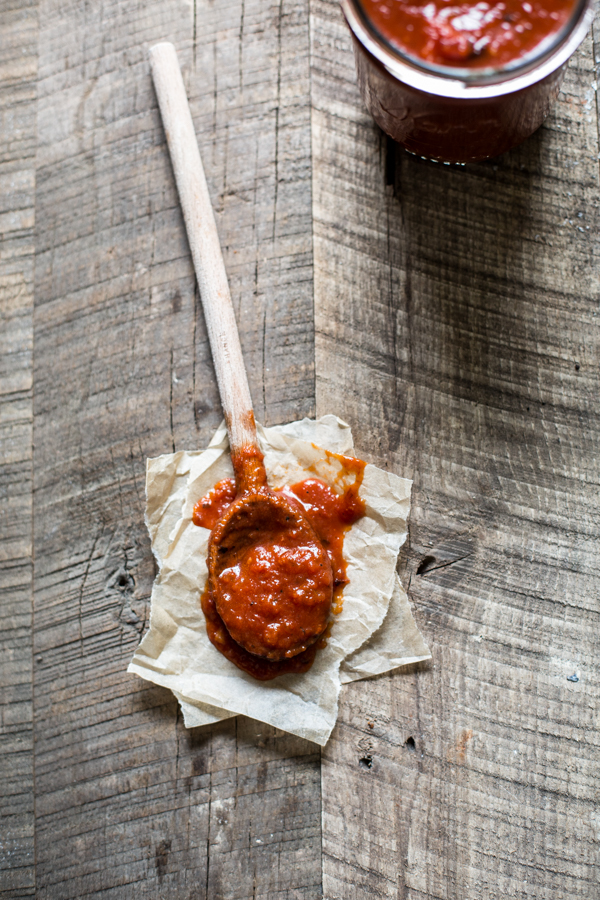 10. And more!
And last but not least, a few vegetarian grilling links from around web. Hopefully you now feel confident to get your vegetarian grilling on this summer! Enjoy!