Are you aware of all of the sources of protein from vegetables that are out there? Were you even aware that vegetables have protein in them? I always knew they were packed with fiber and vitamins, but it took awhile for me to realize vegetables also have protein. Maybe this is because fresh veggies don't come with a nutrition label stuck to them.
So whether your a vegetarian, vegan or just looking to eat healthier, vegetables can make a great protein-packed addition to your daily plate.
Discover 10 power-house vegetable proteins + how to make them taste delicious!
Photos via Edible Perspective
So let's get right down to it and talk about these tasty vegetable sources of protein, starting with one of my favorites, Broccoli.
Broccoli
Broccoli comes in at 2.6 grams of protein per cup, is loaded with vitamin C, and has only 30 calories per serving. If you're like me, you can eat a good 2 cups of broccoli in one sitting, which will put you at 5.2 grams of protein and only 60 calories. While not everyone is a broccoli lover, I think the preparation method has a lot to do with that.
Easy cooking method: I actually enjoy boiled and steamed broccoli but know it's not for everyone. Instead, try roasting your broccoli on a baking sheet with your oven set to 375 F. Toss a few cups with melted ghee, unrefined coconut oil or refined avocado oil. Add salt, pepper and maybe a shake of garlic powder. Roast for 25-35 minutes until the edges start to turn to a deep golden brown. Then chow down.
Asparagus
Asparagus clocks in at 4.8 grams of protein and 36 calories for just 12 spears. If you're eating tofu, meat, or another main protein, asparagus gives you an additional boost without having to eat a giant mound.
Easy cooking method: Asparagus can be enjoyed many different ways. Instead of boiling or steaming asparagus, I prefer to roast it in the oven, saute it in a pan, or grill it outside. Generally, you want to oil the pan or asparagus, keep it at a medium heat, and cook until lightly charred or golden brown. Season as you wish!
*Check out this post, Quick and Easy Asparagus Recipes, for three more easy and delicious prep ideas!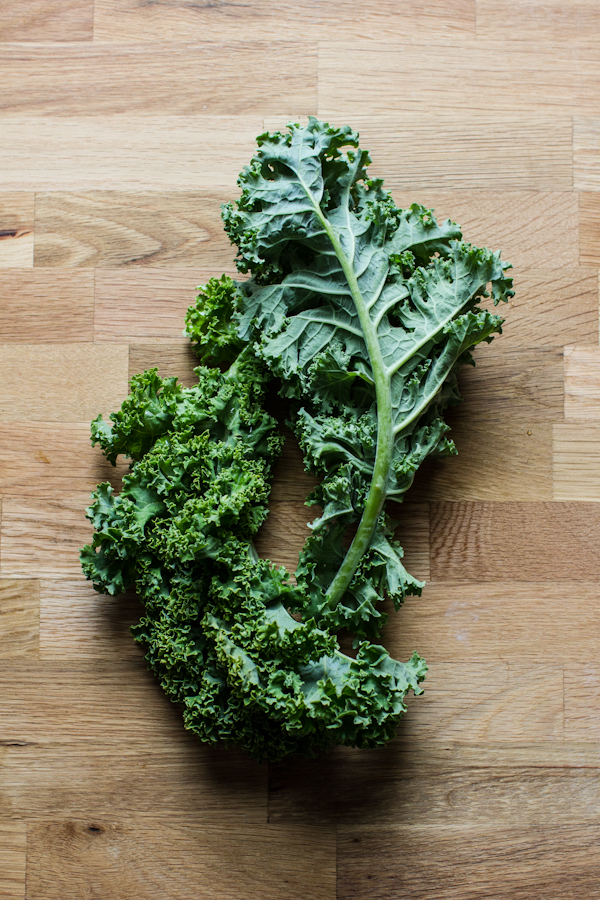 Kale
Kale is another vegetable that is loaded with protein. If you're making a kale salad a mere 2 cups of kale will add 5.8 grams of protein to your bowl. You'll also find 266% of your daily Vitamin A needs in 2 cups of kale, as well as 268% of Vitamin C, and 20% of your daily calcium needs.
You mean calcium exists in food other than dairy? YES! Kale truly is magical.
Easy cooking method: To prepare kale to use in a salad you'll want to thoroughly wash and dry the leaves. Tear the leaves away from the stems and then drizzle with your favorite salad oil. (I'm loving hemp oil right now!) Massage the oil into the leaves and then dress drizzle on an acid like apple cider vinegar or lemon juice. I usually keep my oil and acid at a 1:1 ratio, but if that's too acidic for you just add a bit more oil. A drizzle of honey or maple syrup (whisk it in with the acid) adds just a hint of sweetness to mellow out the acid. You can also take a prepared or homemade dressing and massage that into the leaves and then add whatever other toppings you choose.
Artichokes
Artichokes have a nutritional value will also surprise you. Just 1 medium artichoke will give you 4.2 grams of protein and 7 grams of fiber with only 60 calories.
Easy cooking method: Try adding artichokes to your next veggie pasta dish, pizza, or salad, for a nice boost of protein and fiber.
Portobella mushrooms
Portobella mushrooms aren't loaded with protein but 1 portobella will get you 2 grams of protein and only 20 calories. It's no steak, but it still adds up!
Easy cooking method: To add even more protein to your portobella, try roasting or grilling the mushroom then stuffing it with a simple quinoa and bean mixture. You'll be filled up with protein in no time!
Green peas
Green peas are another fabulous vegetable source of protein. In just 1 cup you'll find 8 grams of protein and 7 grams of fiber. While it may be difficult to find fresh peas at your grocery store, frozen peas are still a great option!
Easy cooking method: Forget boiling or microwaving your peas and slathering them with butter and salt. Instead, try this super easy and tasty method that will make you see peas in a whole new light. First, thaw 2 cups of peas in a bowl or rinse them with warm water through a strainer. Chop 1 small clove of garlic. Heat a pan over medium (I love using cast iron) and add a good drizzle of olive oil to the pan. Add your peas to the pan, stirring every minute or so, until they start to turn golden brown. Add the garlic and cook for another 1-2 minutes. Add a good sprinkle of salt, pepper, and a hefty squeeze of lemon. Top with freshly shaved parmesan and you're all set!
Spinach
Spinach will get you 2 grams of protein per 2 cups of raw spinach and 5 grams of protein per 1 cup cooked spinach. While you're munching away on your spinach you'll also be eating loads of fiber, iron, calcium, vitamin A, and magnesium. It's definitely a nutritional powerhouse!
Easy cooking method: One way to incorporate spinach into your daily eats is with smoothies! It may seem odd at first, but adding 2 cups of spinach to smoothies is super easy and you won't taste it at all! Just make sure your blender is up for the job. My favorite "green" smoothie is with 1-2 tablespoons of peanut butter, 1 frozen banana, 1 cup of almond milk, and 2 cups of spinach. So good!
While vegetables may not be sufficient as your only source of protein, they're definitely an excellent addition to boosting your protein consumption at each meal.
[box type="shadow"]
Fill up on veggies! Learn more ways to transform greens and garden goodies into delicious, filling meals the whole family will enjoy with the online cooking class Big Bowls: Hearty Vegetarian Meals.
[/box]
What kinds of vegetables have you been eating lately?