How many different ways can you stitch a valentine for your love? Whether your creations are made by machine or by hand, you will find a Bluprint pattern or project that will be the perfect expression of your love, especially when it come to Valentine's embroidery designs (which make for the perfect embroidery project!)
Check out these fun Valentine's embroidery designs and patterns and stitch them up for the ones you love this weekend!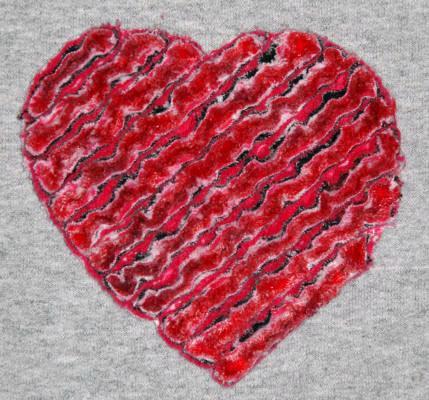 Photo via Bluprint member EmbGarden
Chenille heart
This chenille heart by EmbGarden is another FREE design. It's made with an embroidery machine and stitched completely in the hoop. The heart can be stitched directly onto garments, pillow tops, totes, or you can even make squares for a chenille quilt. What fun this would be to add to a T-shirt for Valentine's Day. Chenille projects are so much fun, especially when you choose fun colors for the layers of fabric that make up the fringe.
Get the FREE In the Hoop Chenille Hearts pattern.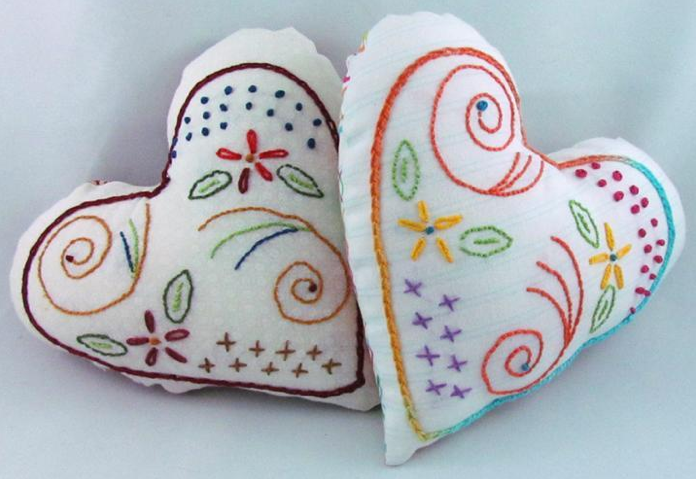 Photo via Bluprint member Kim Jamieson-Hi
Hand-embroidered heart
Kim Jamieson-Hi has created a beautiful Valentine pincushion, shelf sitter or ornament that can be used to tell someone how special they are to you. If you haven't done this kind of embroidery in the past, this is a wonderful opportunity to try something new. You will find complete instructions for the hand embroidery stitches at Kim's Web site.
Get the FREE Flourishing Heart Pillow/Pincushion pattern.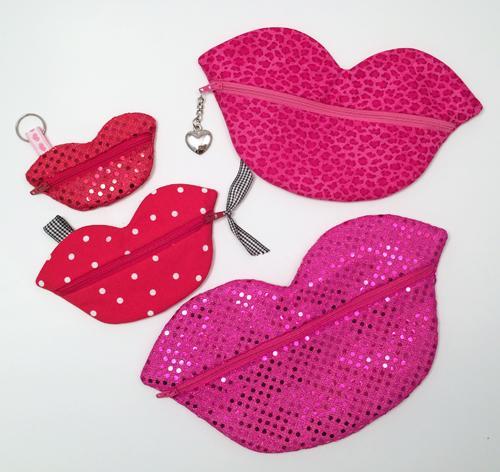 Photo via Bluprint member EmbGarden
Lips zipper pouch
And who wouldn't be surprised and delighted to get this hot Lips Zipper Case? The design includes three different sizes and each is stitched completely in the hoop. The different sizes can be used for change purses, credit cards, and the larger size will hold an array of cosmetics or electronics. One of the nicest things about this in the hoop machine embroidery project is that when the zipper purse is completed, there are no raw seam edges exposed inside or outside.
Get the In the Hoop Lips Zipper Case pattern.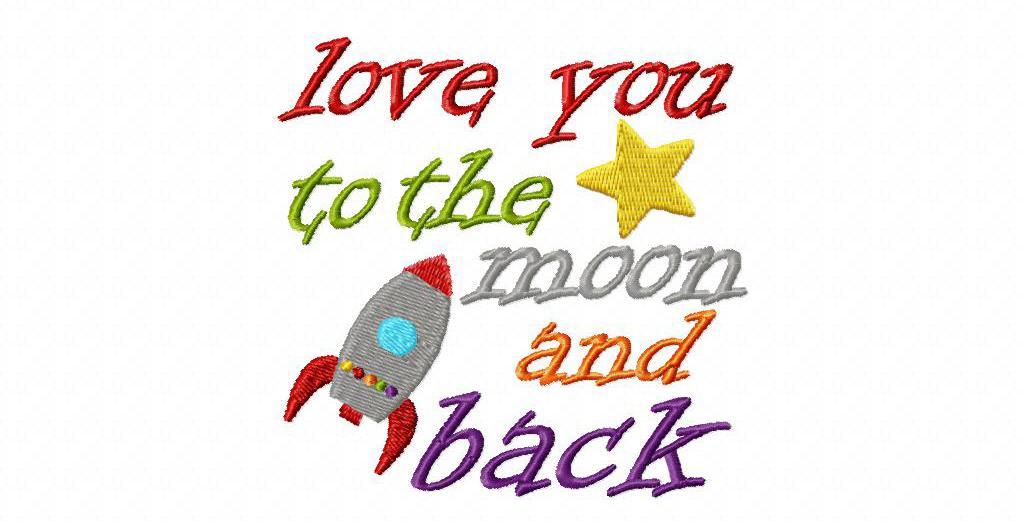 Photo via Bluprint member StitchinItUp
Love You to the Moon and Back
For the men in your life, this wonderful "Love You to the Moon and Back" rocket ship design by StitchinItUp is the perfect way to embellish a pillowcase or travel pillow. And he won't forget who loves him at home or on the road.
Get the Love You to the Moon and Back pattern.
Photo via Bluprint member Snez
Valentine's mug rug
For the most special of friends, this mug rug is the perfect expression of the way you feel about them. This Valentine's Mug Rug by Snez is stitched in the hoop, and includes the designs for stitching the mug rug in the hoop, the "Be My Valentine" hearts, and the quilted hearts. With these designs you will be able to create coordinating napkins and other table linens.
Get the Valentine's Mug Rug pattern.
[box type="shadow"]
If you have the creative urge to design your own Valentine, there are some great Bluprint classes that will get you on your way.
If you'd like to digitize a design for the embroidery machine and you have digitizing software, you will find that Digitizing Machine Embroidery Designs with Cookie Gaynor class will give you all the instruction you need to digitize and stitch your own project.
[/box]
Come back to the Bluprint blog tomorrow for a fun in the hoop Valentine's card tutorial by Sue O'Very, instructor of the brand new Bluprint class In the Hoop Gifts.