When it comes to Valentine's Day dessert ideas to share with your sweetie, chances are you're seeking something delicious, playful and maybe a little naughty.
To set the mood for sweet romance, here's an introduction to five foods that have natural aphrodisiac qualities and can easily be incorporated into desserts.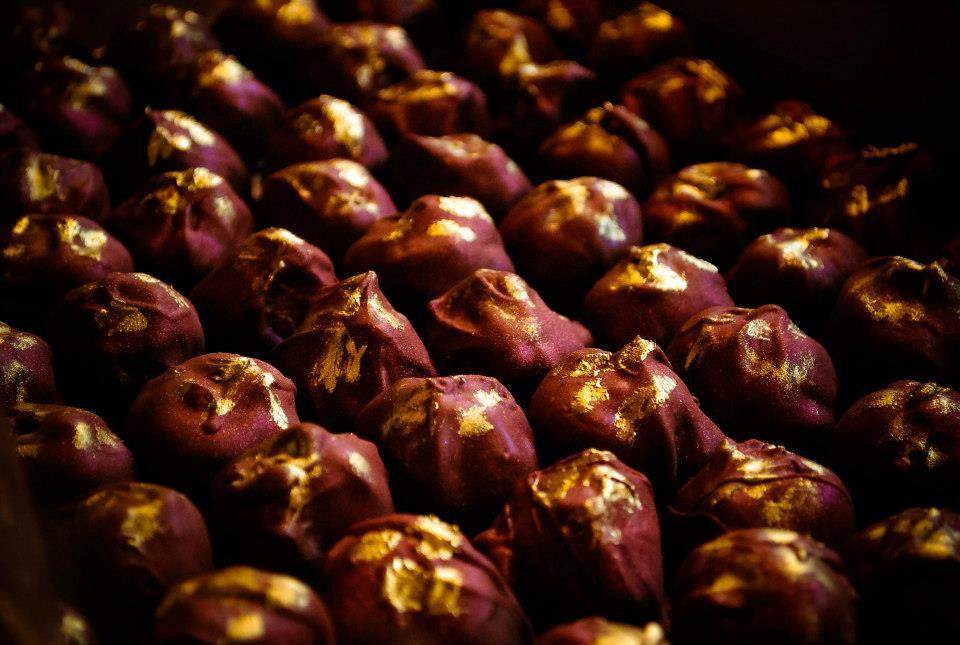 Chocolate truffles via Bluprint member Vanessa Ricarte
These desserts can easily be incorporated into your Valentine's day cooking, with delicious results. You can be the judge of the aphrodisiac abilities of these foods, but regardless, they'll be a pleasure to share with the one you love.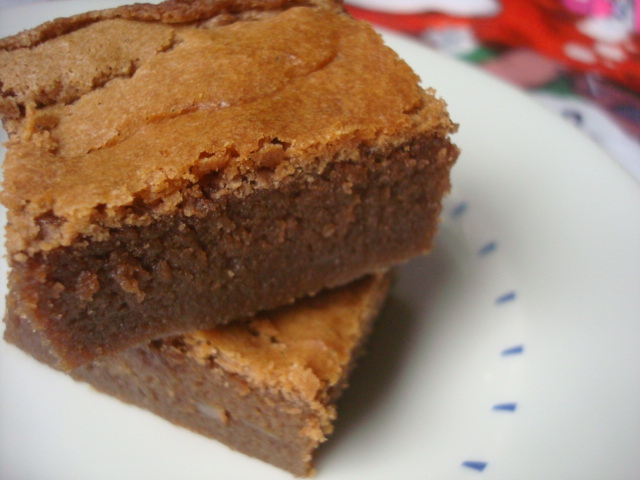 Photo via CakeSpy
Chocolate
In the 1980s, researchers reported that chocolate releases a chemical called phenylethylamine (PEA for short), which basically causes a short-lived euphoria that made eaters feel happy and loving. The research has since been called into question, but chocolate's aphrodisiac reputation has held.
How to use it
Chocolate covered berries:
Whether or not the effect of chocolate is placebo, it's bound to put you in the mood for romance when combined with antioxidant-rich aphrodisiacal cherries or strawberries, which are said to increase pheromone production.
Chocolate-chili brownies:
Infuse chocolate brownies with chili pepper, which increases endorphin production, increases heart rate, and can actually plump the lips. The spicy-sweet flavor of these brownies will simultaneously give you a sexy flush from the increased heart rate, and satisfy your chocolate cravings. Get the recipe.
If cake's more your speed, master the art of fancy chocolate varieties with the Bluprint course Decadent Chocolate Cakes.
Image via Decadent Chocolate Cakes
Figs
These curvy fruits with a sensual pink interior have long been seen as a symbol of fertility and love. In ancient Greece, the advent of the first fig crop was said to have been celebrated by…well, a mass romantic celebration of sorts. Do these health-enhancing fruits physically make you ready for love? Maybe, maybe not. But the story's a sexy one to share over dessert.
How to use them
Figgy pudding:
Totally not kidding here — what is most famous as a Christmas song refrain can also be a mighty sexy sweet treat to serve. It's rich in dried figs, which are more concentrated, and more readily available at this time of year. And since this pudding is baked, it's suitable for those who prefer big Bundts. Get the recipe.
Lady Baltimore cake:
Consider this the "sexy librarian" of desserts. It's a type of cake that is quite prim and proper, but with its luscious fig and fruit filling, it might just have a secret wild side. Get the recipe.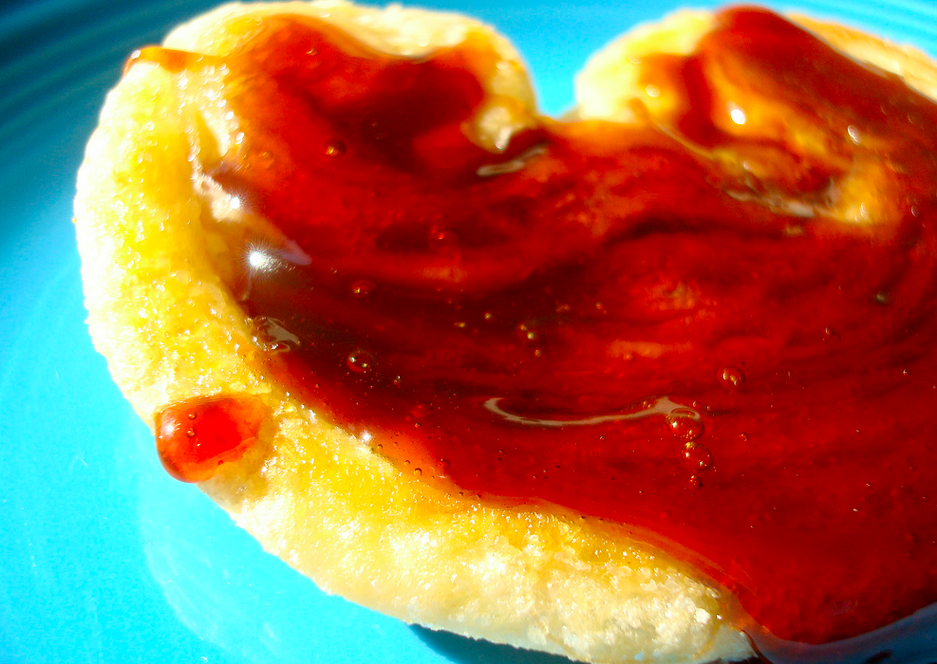 Photo via CakeSpy for Bluprint
Pomegranate
Some say that the forbidden fruit referenced in the Bible wasn't an apple at all, but a pomegranate fruit. The luscious fruit has long been considered a sensual symbol, and with its antioxidant properties, it increases vitality and is a sexy food to share with someone you love.
How to use them
Pomegranate poached pears:
Show your loved one what a great pair you make with pears, peeled and poached in pomegranate juice until they reach a rosy hue and soft, sweet texture. Get the recipe.
Pomegranate palmiers:
Tangy and sweet, these palmiers make for a titillating treat which can be enjoyed both after dinner or during a romantic breakfast. Get the recipe.
Pomegranate mousse pie:
A refreshing pie that isn't too heavy but is still pomegranate-rich will keep you feeling lively and in the mood for love. Get the recipe.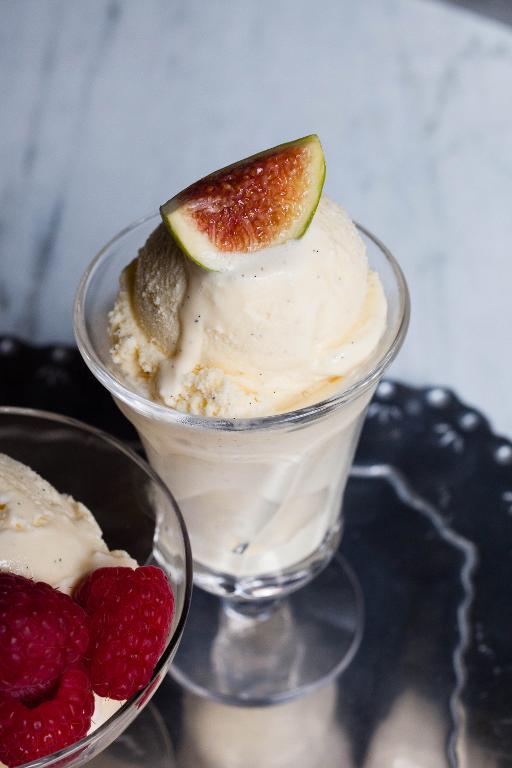 Custard-style Vanilla Ice Cream via Bluprint instructor Cynthia Nims
Vanilla
In the 1800s, a publication entitled American Dispensatory advised that vanilla could "stimulate sexual propensities," and promised that its consumption could lead to "amorous evenings." Its scent, which is sweet yet sultry, is equally appealing in desserts.
How to use it
Custard-style vanilla ice cream:
Does "vanilla" have to equal boring? Not necessarily. It's hard to deny the sensual nature of licking ice cream off a spoon or cone, and if the flavor is vanilla bean, it might be libido-enhancing to boot. Or, top it with fresh figs, like Bluprint instructor Cynthia Nims does in her class French Home Cooking: The Essential Techniques.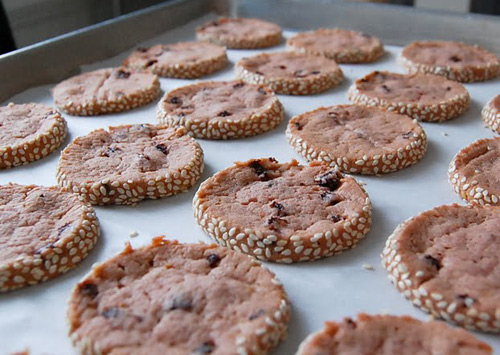 Red Wine Valentine's Cookies via CakeSpy
Red wine
It's a well known fact that wine can give you the (not the technical term) warm and fuzzies. In the case of red wine in particular, this may equal amorous feelings: chemical compounds found in the heart-hued stuff is said to increase blood flow to the erogenous zones. Will somebody please cue "Let's Get It On" by Marvin Gaye?
How to use it:
Red wine valentines:
Port wine (said to be especially high in aforementioned chemical compounds) comes together beautifully with butter, sugar and flour in these sophisticated cookies which pair perfectly (and naughtily) with wine or dessert wine. Get the recipe.
Red wine syrup:
Perfect for topping ice cream or pound cake, this reduced red wine sauce will still help you let your hair down, especially if paired with aphrodisiacal vanilla bean ice cream. Get the recipe.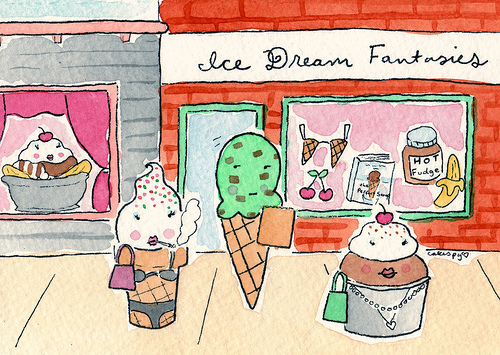 Bonus idea: DIY sundaes
Looking for a fun idea that is aphrodisiac without chemical compounds? Go for sundae sensuality. Whipped cream. Cherries. Fudge sauce. Need I say more?
[box type="shadow"]If you're looking to create Valentine's sweets that you and your sweetie will find both beautiful and crave-worthy, don't forget to check out the NEW lesson in the popular cookie class, Decorating Essentials: Designer Cookies, where valentine's day cookies are the stars of the show.[/box]
What's your favorite dessert to share with your love?