Love is in the air — and the oven! We rounded up seven irresistible Valentine's Day cookie ideas to tempt your sweet tooth and inspire your own dazzling designs.
[box type="shadow"]
Want to create your own swoon-worthy sweets? Enjoy the NEW Valentine's Day bonus lesson from Autumn Carpenter's Decorating Essentials: Designer Cookies class, and learn make gorgeous heart cookies using rolled fondant and lovely brush-embroidered floral details.[/box]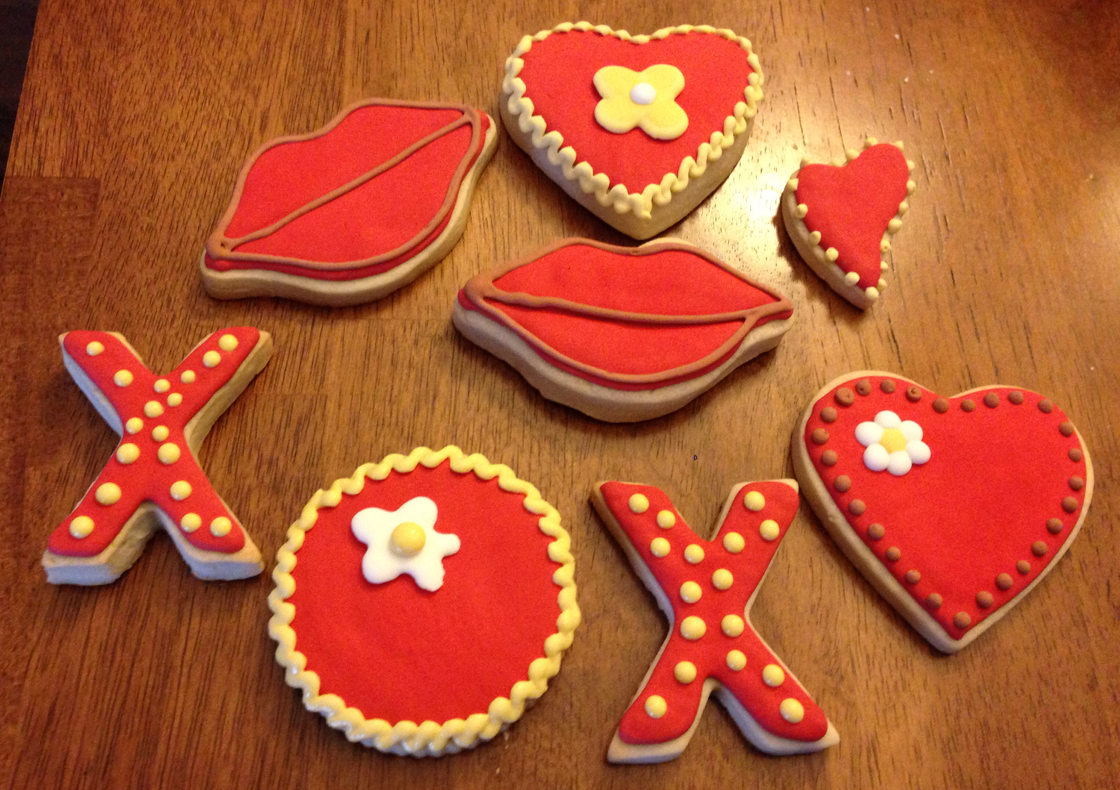 Bold X's and O's
These ravishing red cookies make us positively ravenous! Bluprint member Yesbakery created these boldly colored X's, O's and heart- and lip-shaped treats.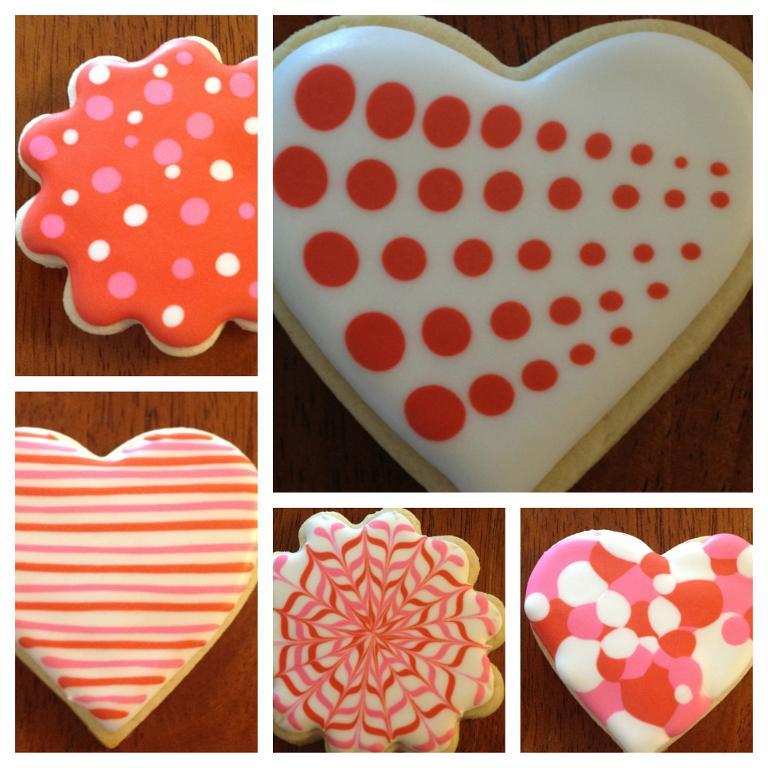 Elegant royal icing
Almost too pretty to eat! Pink, white and red royal icing make these cookies by Bluprint member L Gorod look effortlessly elegant.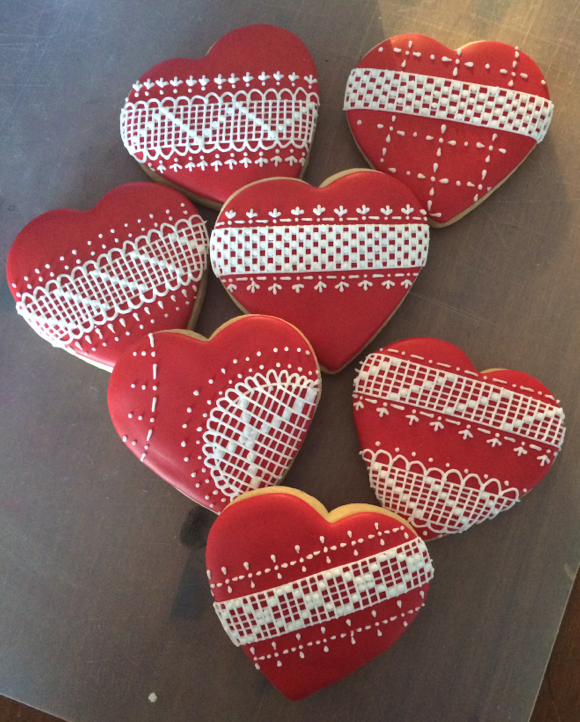 Lovely lace
 Re-create delicate lace for an edible delight, like Bluprint member Him1980 did with these lovely, intricate cookies.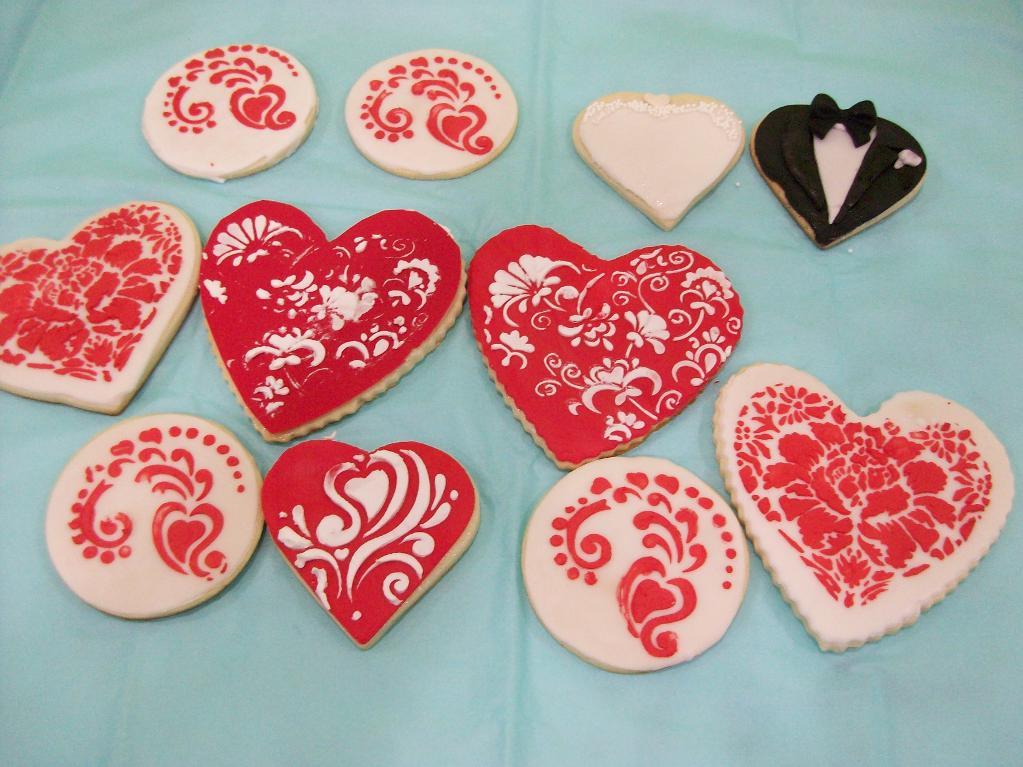 Damask decor
Sophisticated swirls and gorgeous damask designs adorn these cookies made by Bluprint member sales1409532. We especially love the fondant bride and groom cookies!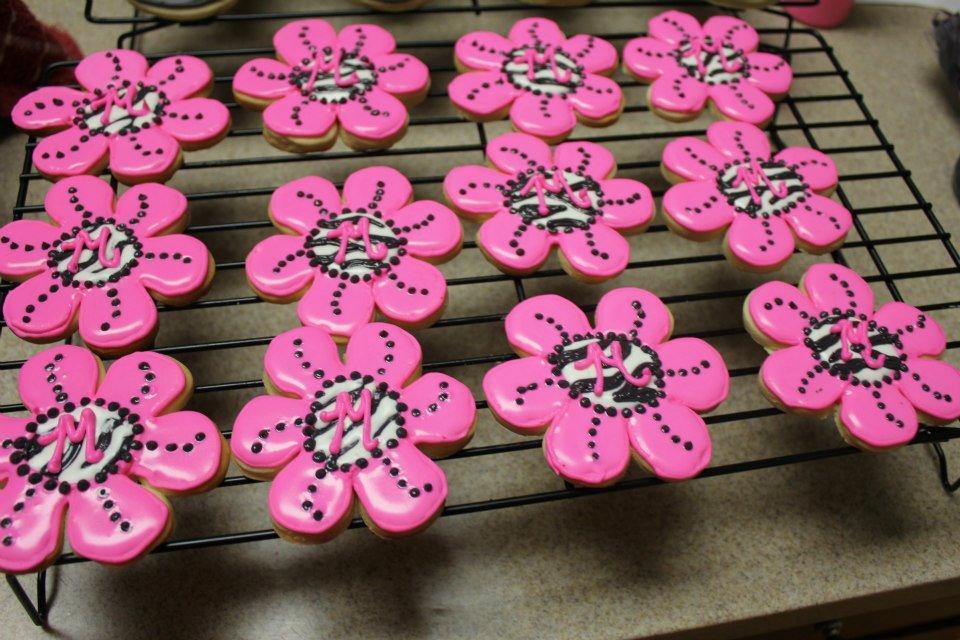 Zebra fun
Featuring fuschia and zebra-print icing, these cookies are sure to catch the eye of that special someone! Bluprint member jackie24 baked these brightly colored beauties.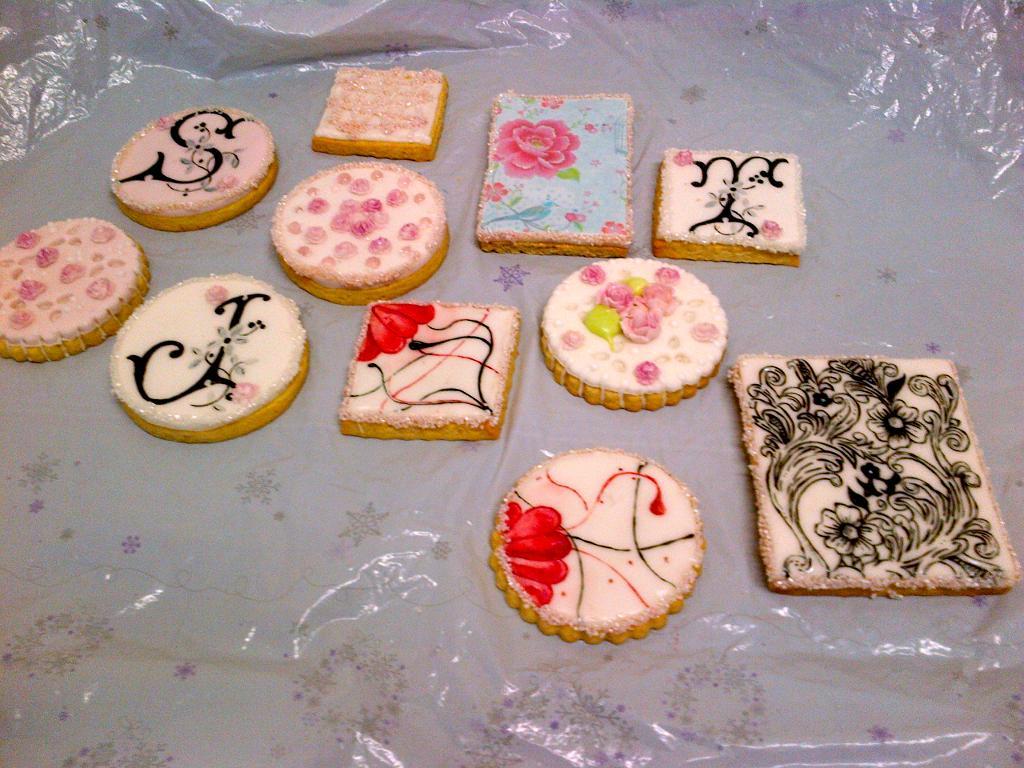 Sophisticated sweets
This captivating collection of cookies was created by Bluprint member joe luvs shoes using royal icing, fondant, isomalt and a tiny rose mold. Imagine how delighted your loved ones would be to receive such stunning treats!

Sugar run hearts
Bluprint member anurse4u2 made these sassy sweets using the sugar run technique, and it certainly paid off! Teal, pink and purple blend together beautifully on each heart-shaped cookie.
What's your go-to decorating tip for fabulous cookies?