[box type="shadow"]This post is brought to you by cake expert (and former Ralph Lauren designer!) Elisa Strass, who teaches the popular Bluprint classes Designer Handbag Cakes and the FREE Basic Fondant Techniques. Learn more about Elisa and read her blog here. [/box]
Valentine's Day is such a great holiday — not only does it apply to everyone but it revolves around decadent chocolate, cute cakes and sugary decorated sweets!
Customize these conversation heart mini cakes any way you like!
For this holiday I came up with two new video tutorials for Valentine's Day cake designs on my YouTube Channel. Follow along to whip up these sweet cakes for your sweetie!
Mini Hershey's Kiss cake video tutorial
The first is all about sculpting a delicious chocolate cake into a Hershey's Kiss mini cake.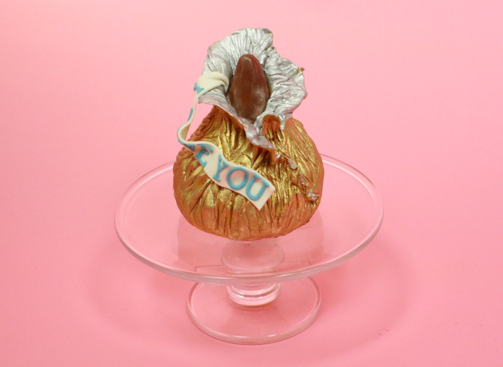 This Valentine's Day cake design pairs perfectly with my chocolate cake recipe, which is really delicious and has been a best-seller for years.
Mini conversation hearts cakes
The second tutorial was first created years ago for my second book, Confetti Cakes for Kids. These conversation hearts mini cakes are so much fun because you can customize them any way you want.
Another fun idea from my second book are brownie "slices of cake"
Make them pink and red and they are perfect for Valentine's Day, too! Whatever you make, just try to spend the day or night with someone you love!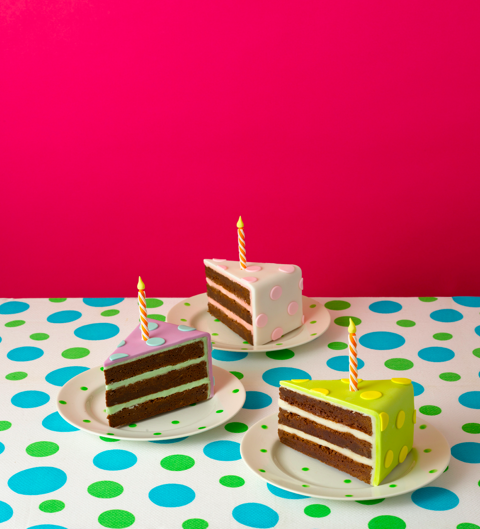 Slices of cake made from decadent brownies.
[box type="shadow"]Don't forget to enter our first ever Valentine's Day Cake Decorating contest! And be sure to check back on the Bluprint blog this Friday to see the winning entries! The deadline to enter is Wednesday, February 12th at midnight.
You might also enjoy our post on how to make Valentine's Day cake pops and our Valentine's Day fondant tutorial.
[/box]
Are you crafting any handmade sweets for your sweetie this Valentine's Day?