Tired of snow and cold weather? These adorable hand and machine Valentine embroidery designs will warm things up just in time for the sweetest days of the year!
Let's stitch up some love!
Cross-stitch
Named after a northern Scottish island, Fair Isle is a knitting technique that incorporates colored patterns in the design. This cross stitch pattern looks like it just came off of a sweater and could easily be customized by changing colors.
This feline design would be purrfect for the cat aficionado in your life. Leave heart trails with the airplane with a hoop frame. Both patterns stitch up quickly.
Hand stitching
Craftsy member Xander Panda also uses the hoop as a frame. Check out this blog post by designer Julie Bull to learn how to color hand-stitched designs.
Stitch up a bunch of these valentine pillows.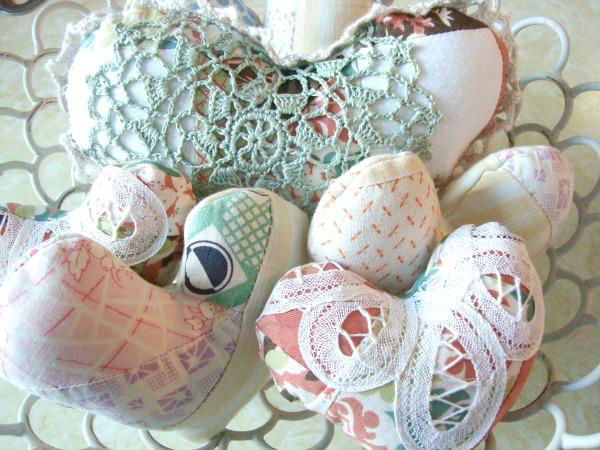 Directions include tips for using orphaned quilt blocks, laces and trims. They will be too pretty to put away.
Add a hanger, and maybe some natural aromatics, to these wool-trimmed beauties and you have the makings of a year-round home embellishment.
Machine appliqué
Young and young at heart will proudly wear shirts featuring these appliqué designs.
.
Split appliqué designs are very versatile. Add a sentiment, like "Be Mine," to a towel or further personalize embroidered items with the recipient's name.
In-the-hoop machine embroidery
In-the-hoop machine embroidery makes quick work of Valentines. Three options by Craftsy member EmbGarden will be perfect for classroom distribution whether or not treats are permitted. Stitch up cute covers for lollipops or holders for glue sticks, rulers, and pencils.
Who would not want a mug rug? By keeping the heart-themed quilting and adding a monogram in place of the Valentine sentiment, the mug rug could be used all year long.