Ah, summer. It's time to sit by the pool, take a few fun trips, and enjoy your downtime. And of course, your knitting and crochet will be there with you through it all.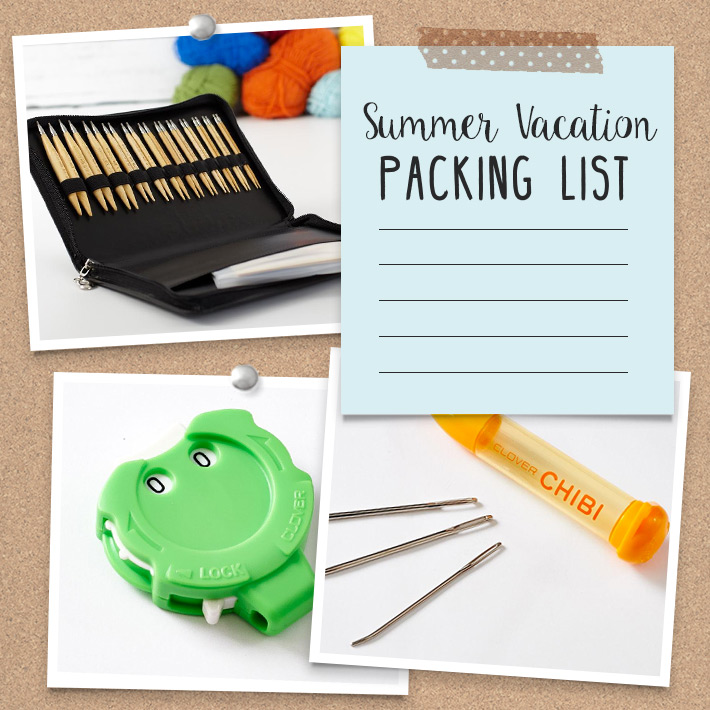 Despite knit and crochet's reputation as a cold-weather craft, we think summer is a fantastic time for stitching. It's especially great for passing the time when you're on the go or for helping you to relax and enjoy the lazy days of summer.
Traveling with knit and crochet, though, takes a bit of planning and organizing. Before you leave for the pool or for your vacation, consider these tips and portable projects that you can pack for smooth stitching — even if you're just venturing into the yard.
Knit and crochet tools and organizers
Finding a portable project is important, sure, but so is organizing all your supplies. Stay organized on the move, plus have everything you need right at your fingertips, with these tools and tips.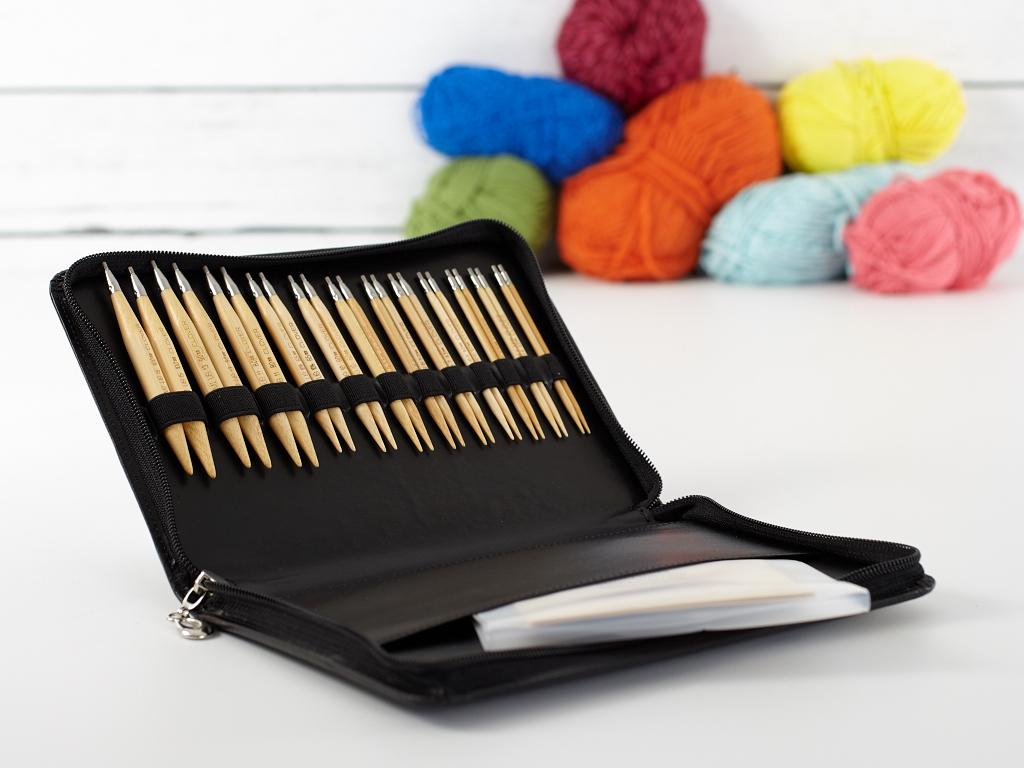 Interchangeable Needles
You never know when you might need to switch up the size of your needle in the middle of the project. Maybe you didn't check your gauge before you packed, or maybe you purchased some yarn on the road and are itching to start a new project. An interchangeable needle set like this one makes sure you have all the needles you might need, plus a handy case that's easy to tote around.
See more »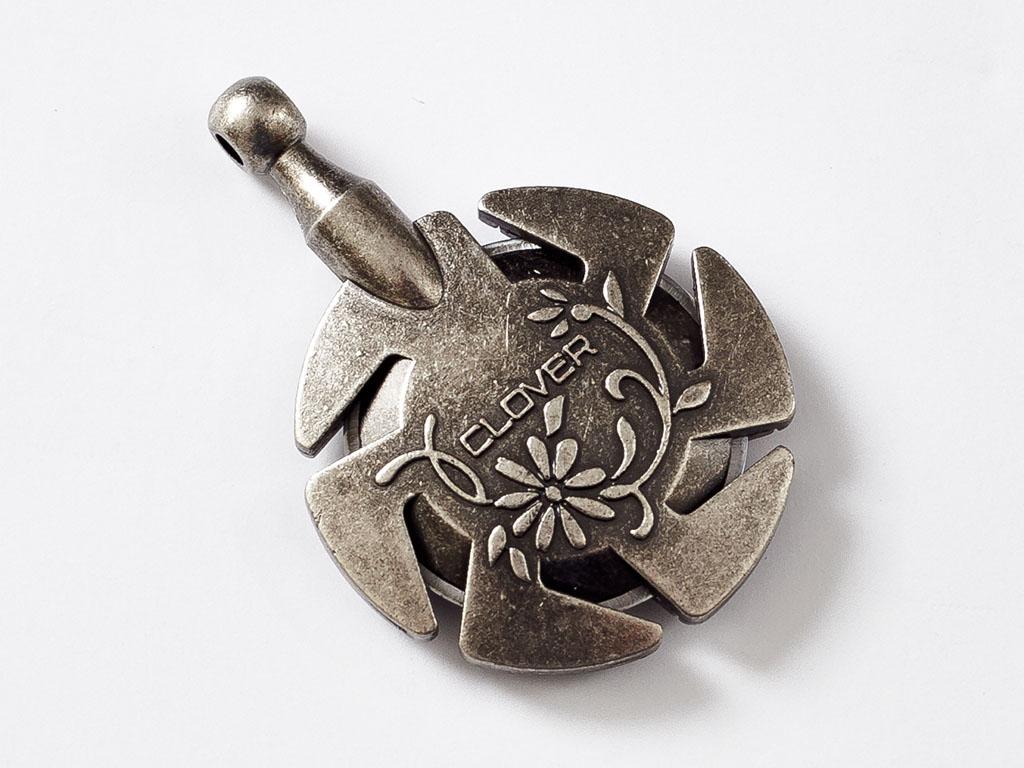 Yarn Cutter Pendant
When you're traveling, little things like scissors can be lost easily. Instead of using scissors, secure this yarn cutter pendant around your neck and you won't have to dig around between car seats to find it.
See more »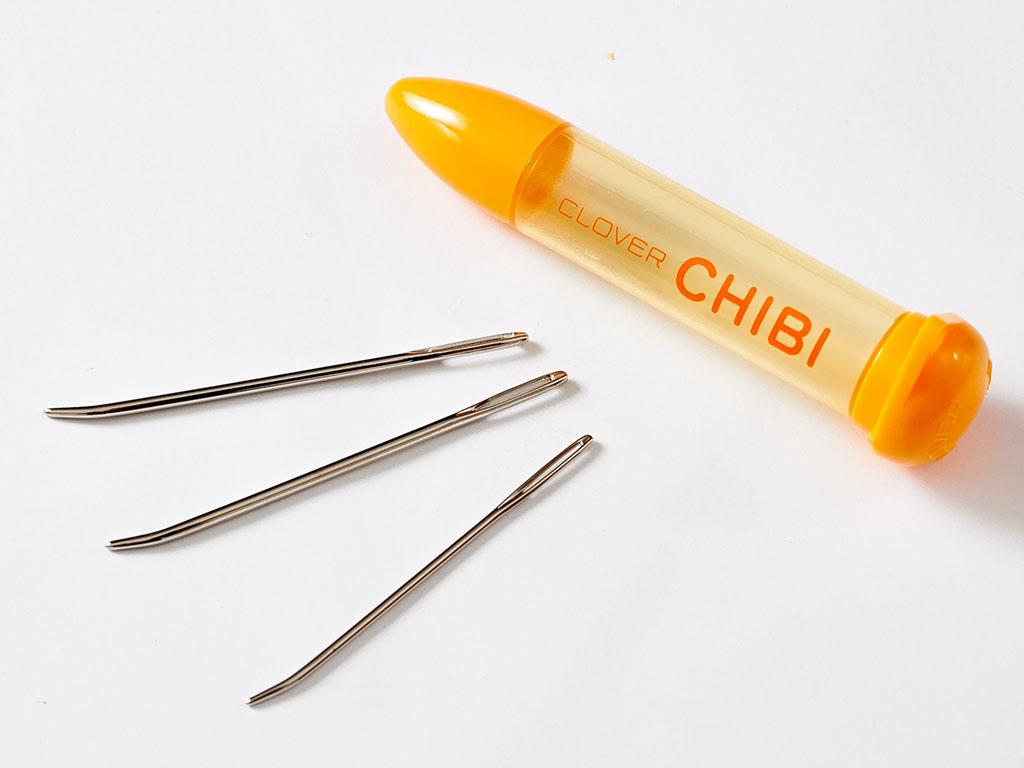 Clover Tapestry Needle Set
I keep my travel supplies separate from my at-home supplies so that I always have what I need. If you'd like to double your supplies, consider a tapestry set like this that comes with a handy container. It will keep all the needles in one place, plus it's easy to store in a bag with your project. This is especially useful if you plan to do any seaming on the go.
See more »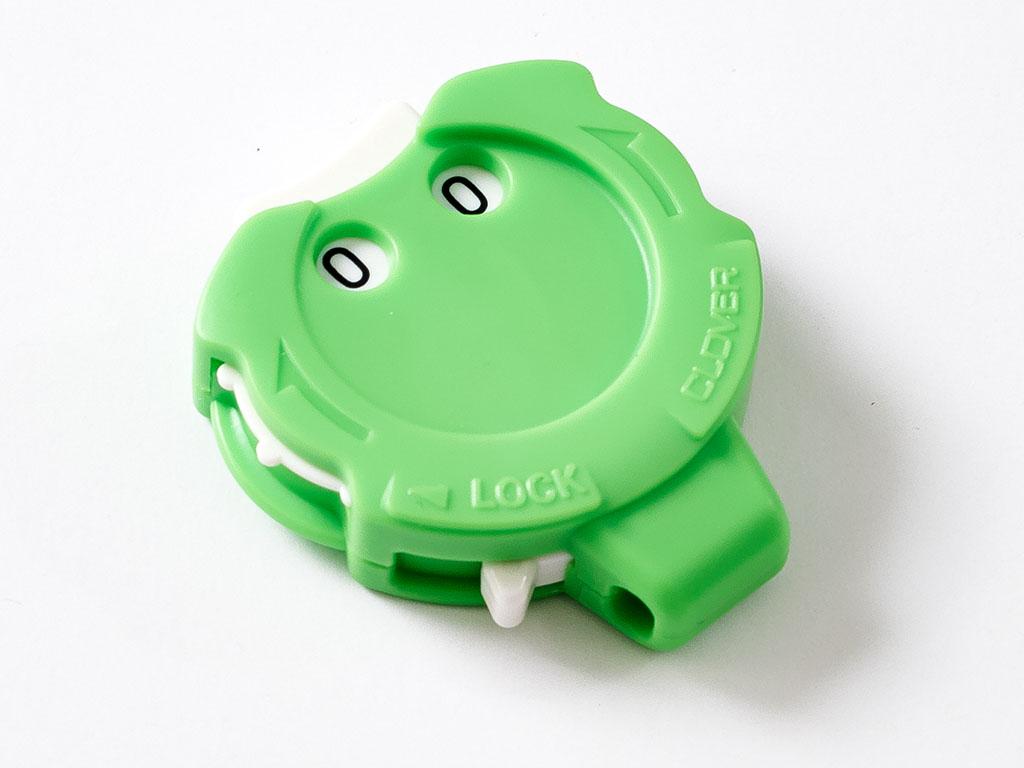 Clover Mini Knitting Counter
Little pendants like these are priceless on public transportation and in the car. This knitting counter is small, so it doesn't take up a lot of room. Plus you can wear it around your neck for easy access. You can even string it alongside the little yarn cutter we featured earlier. This isn't just for knitting, either. Crocheters can also count rows and stitches with it!
See more »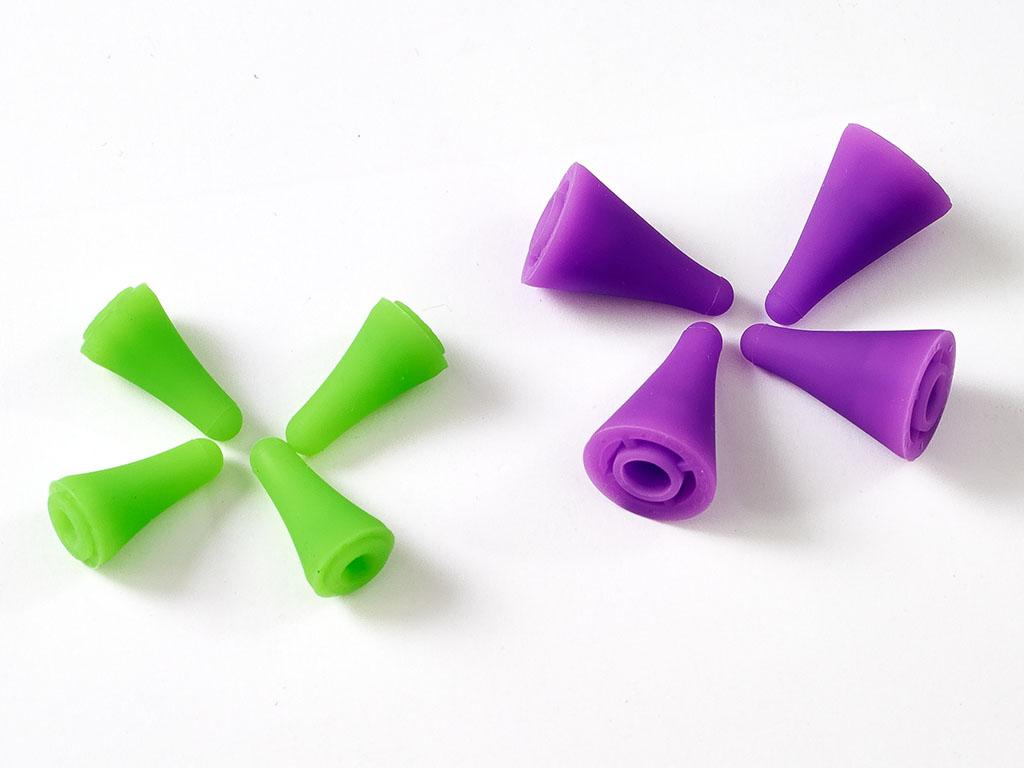 Knitting Needle Protectors
When I travel with my knitting, two things inevitably happen: 1) My knitting needles poke through my travel bag until there's a big hole, and 2) my project slides right off my needles, slowly unraveling itself in the travel bag. Both of these situations can be easily prevented by just sliding needle protectors like these onto your needle tips.
See more »
Portable patterns
Now that you have all your supplies organized, it's time to pick a project! Whether you're traveling to another country, taking a road trip, visiting family, or just going to the public pool, you'll want a project that's small and easy to tote around. Try one of these picks: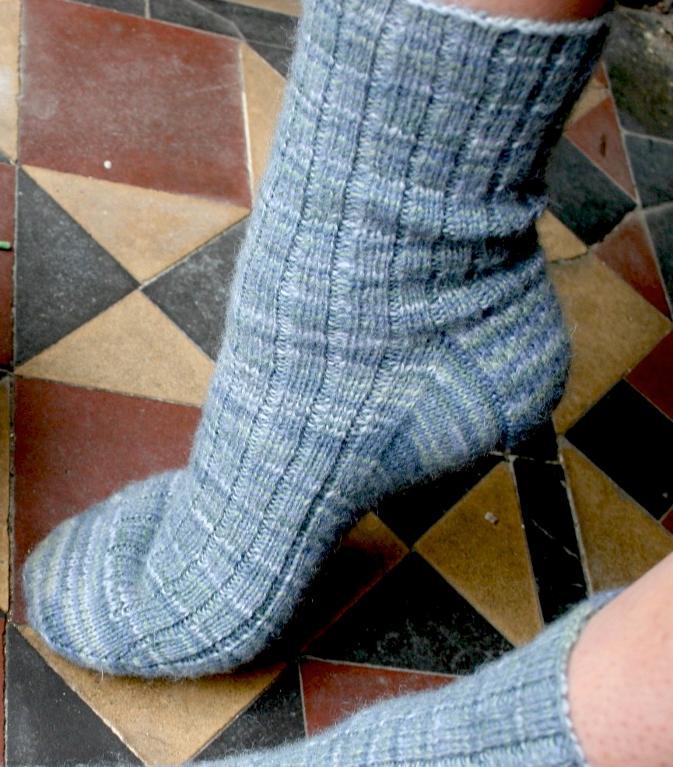 Photo via Bluprint member woolandbricks
Llanberis (Knit)
Socks are small, so they're totally portable. Plus, if you choose the right pattern, then you can quickly memorize the stitches without constantly referring to the instructions. This pattern is a great example, since it's worked in a rib that repeats over and over on both the leg and foot of the sock.
Get the FREE pattern »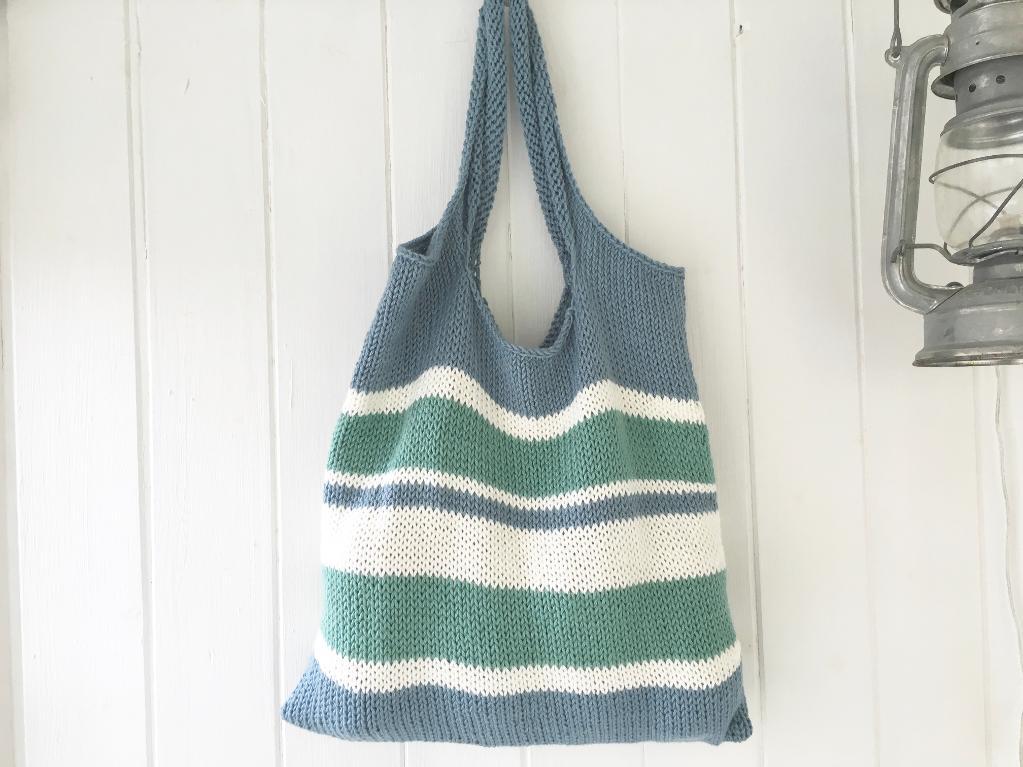 Photo via Bluprint member LouiseNewton
Pensacola Tote Bag
I once knit a tote on vacation and when the tote was large enough, I stuffed my needles and supplies into the tote bag for easy carrying. You could do the same with this pretty, summer-perfect pattern.
Get the pattern »
Photo via Bluprint member Chelsea Anne
Beachcomber Shawl
It's fun to work on a project and then finish it in time to wear while you're still traveling. This shawl is inspired by the beach, but it could work practically anywhere you might feel a chill.
Get the pattern »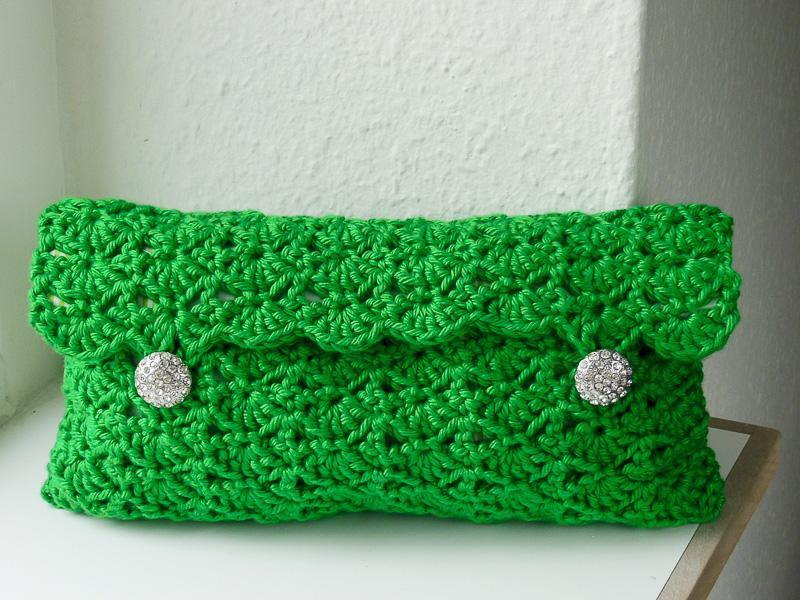 Photo via Bluprint member By Number 19
Emerald Clutch
Little clutches like these fit perfectly into small bags as you're working on them. If you're on a trip, you can even finish up the clutch and then use it as a new accessory toward the end of the vacation. There's an optional lining that you can add while you're on the road if you'd like, or just save that step for when you get home.
Get the FREE pattern »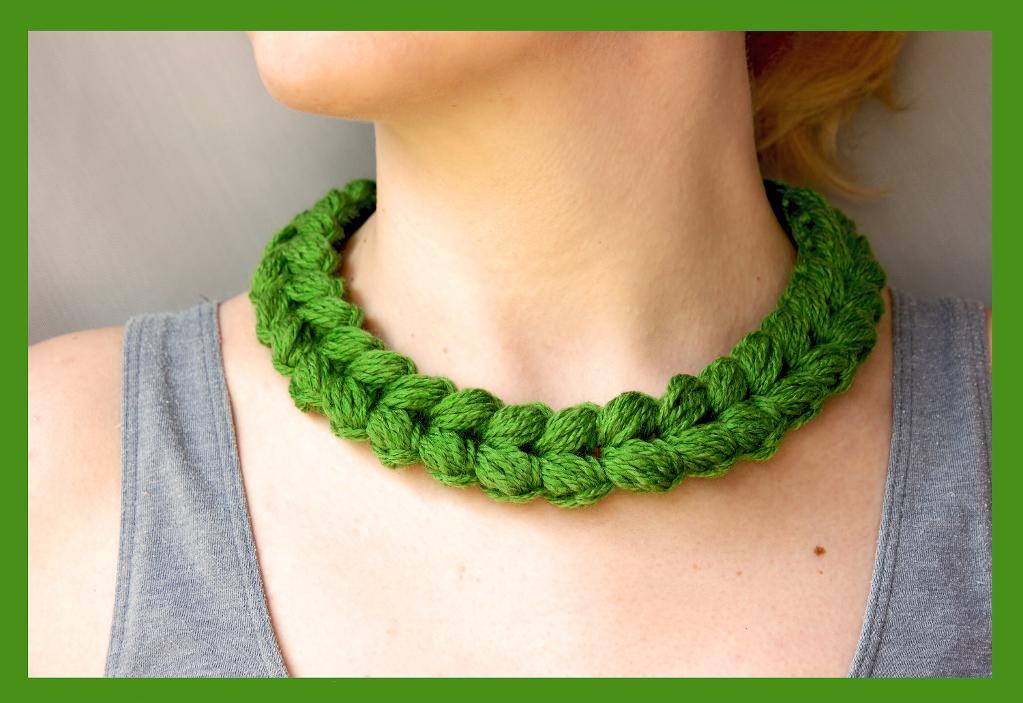 Photo via Bluprint member Oksik
Crochet Necklace
Easy does it! That applies to your summer vacation and to this crochet project. Stitch this up in a sturdy cotton and it will pair well with summer dresses and even beachwear like swimsuits.
Get the pattern »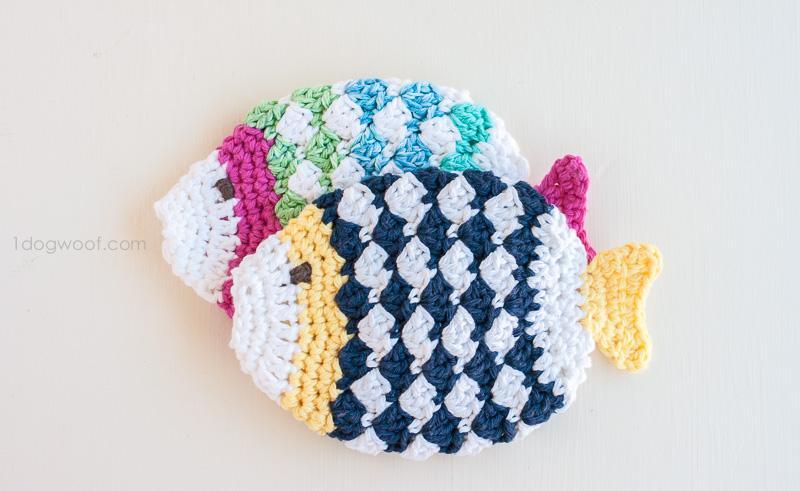 Photo via Bluprint member ChiWei
Flounder Fish Scrubbies/Washcloths
Get a head start on this year's household shower gifts. These flounder fish can be dish scrubbies or washcloths — it's up to you. They're stitched with a summer-friendly cotton yarn that is perfect for warm weather crocheting.