I recently had the pleasure of attending the Quilt Bliss Quilt Retreat, hosted by the Utah County Modern Quilt Group, which took place January 30th through February 2, 2014, at the Timber Moose Lodge in Heber City, Utah. The event was attended by 60 quilters who enjoyed three days of group meals, lectures, classes and free sew time. Quilters from all over the United States and Canada came together to learn and share and be inspired by each other in the incredible art of quilting.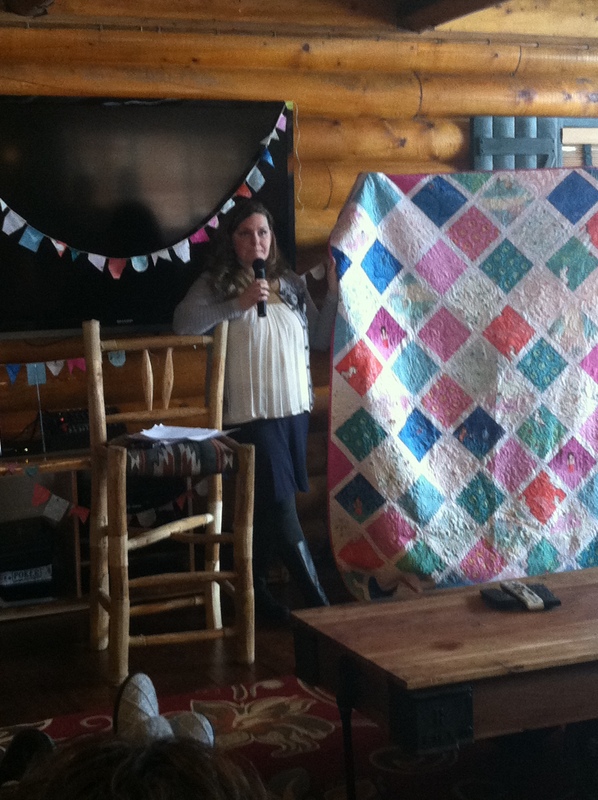 Sarah Jane presents a lecture and trunk show at the Quilt Bliss Utah Mountain Quilt Retreat
Have you ever thought of attending a quilt retreat? Here are some tips to know before you go:
Know what to expect
Quilt retreats are wonderful events where you can meet fellow quilters, find inspiration and learn new techniques. It's important to do your research before you go so you can take full advantage of the variety of activities offered.
Most quilt retreats feature free events, such as lectures or trunk shows, along with specialty classes that may require an additional fee. Some quilt retreats also offer block exchanges, gift swaps and charity quilting.
Meals might be included with your registration, or they may be provided by the event staff for a fee. Some quilt retreats require you to provide your own meals, so again, be sure to familiarize yourself with event details and specifics before you arrive. It's also a good idea to attend all of the general gatherings at the retreat to keep up with any schedule or venue changes for the events.
Many retreat events are held at facilities that provide lodging for attendees while other events require you to arrange transportation to and from the retreat location each day.
Basic quilting supplies, such as cutting mats, rulers and rotary cutters, may or not be available at the retreat. Additionally, sewing machines are often available to rent. Using a rental machine is a great option for attendees traveling long distances or for someone who may want to try out an upgraded or new brand type of machine.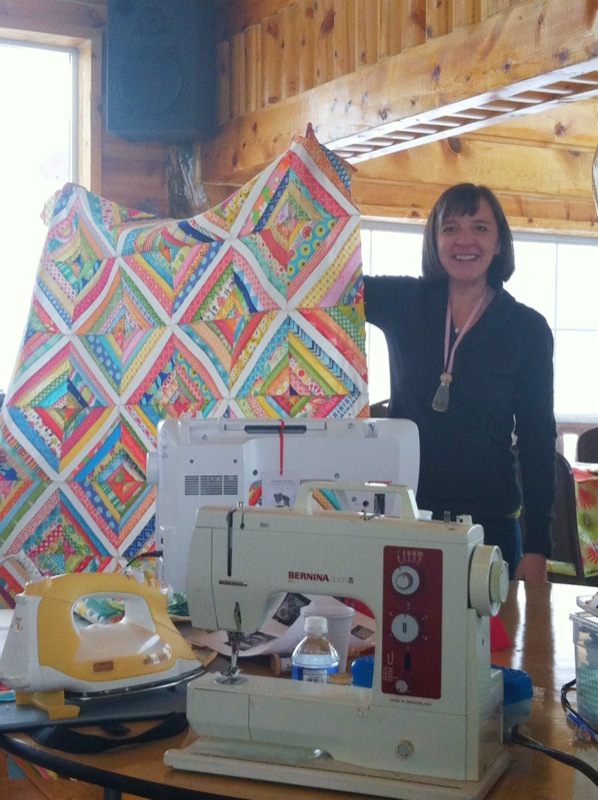 Amy Smart teaching a scrappy quilt class at the Quilt Bliss Utah Mountain Quilt Retreat
Sign up for classes
While most retreats provide ample free sewing time for working on your own projects, taking a class is an excellent way to increase your retreat experience.
Most quilt retreats feature a variety of classes geared for quilters of all different skill levels. Some classes will focus on creating a specific project or pattern while other classes might teach and explain a certain quilting technique. Taking a variety of different classes while still leaving open times for general sewing and relaxing can help you have an enjoyable experience.
Trunk show and lecture events are usually optional; however, they can be some of the most informative and inspiring events held at a retreat. Quilters giving these presentations will usually give lots of helpful hints and information.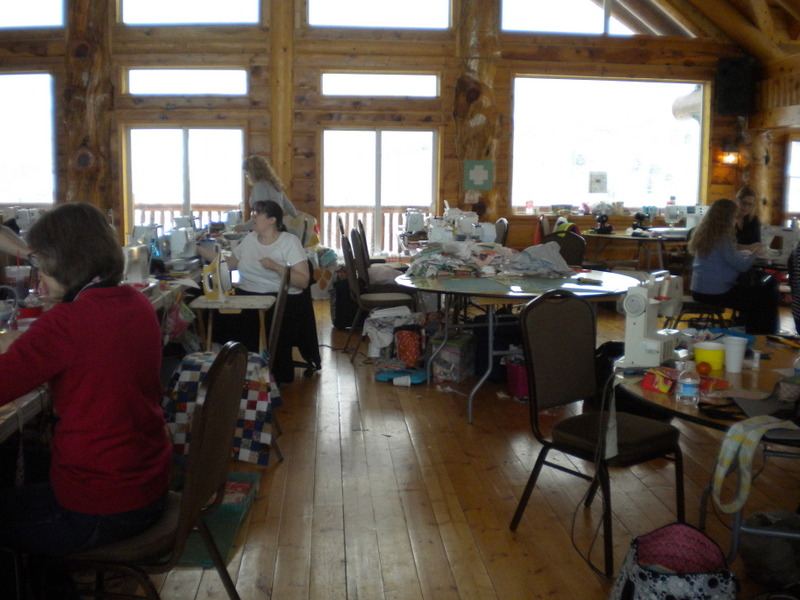 The open sewing room at the Quilt Bliss retreat featured wide open spaces and bright light for sewing with friends.
More helpful hints
Attending a quilt retreat with friends can be a lot of fun. You can take classes together or take different classes in order to share the new things you've learned. Attending with a friend also allows you to share tools and supplies when needed (you might not all need to bring something like a travel iron or specialty ruler that is used less frequently).
Get plenty of rest before you attend since you'll most likely be sewing more than sleeping at one of these events.
Most of all, prepare to have an incredible time learning and developing a new appreciation for the art of quilting.
Have you ever attended a quilt retreat?