[box type="shadow"]This post is brought to you by Ann Petersen, instructor of several popular Bluprint classes, including Quilting Big Projects on a Small Machine, which offers thorough techniques for creating long-arm quilts on a regular sewing machine. Her other classes include Beyond Basic Machine Quilting, taking a close look at FMQ, Playing with Curves (great for taking your quilting skills to the next level!) and Continuous Line Quilting.[/box]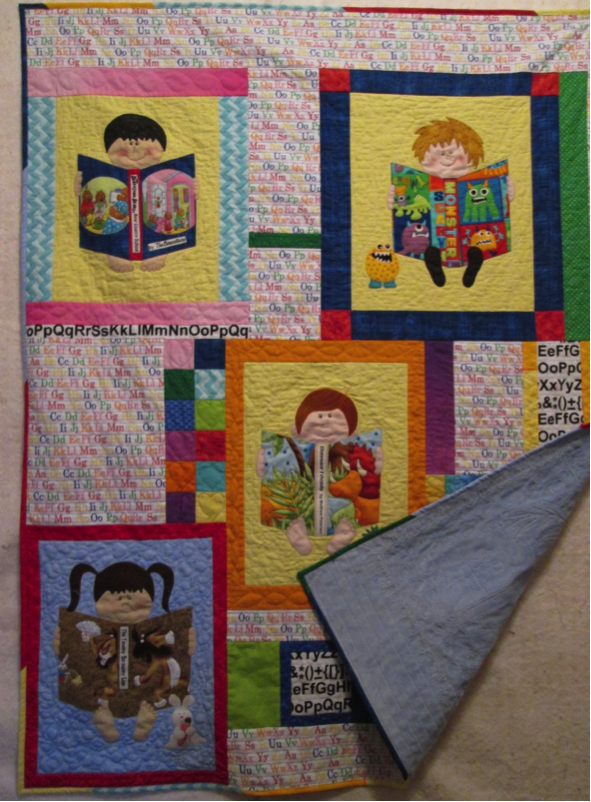 This quilt is made from blocks designed by Cathy Wierzbicki and can be found at Time To Quilt.
Around the holidays, I get many questions about quilting with minky as backing (or minky-like fabrics) when working on a home machine. These fabrics are polyester microfiber plushes. One of the popular brands is Minkee by Benartex although there are many others. They are incredibly soft and can be a backing or used as a substitute backing/batting combination. They do have a knit fabric on the back and therefore do have some stretch.
Here is how I control the stretch and finish quickly and easily:
Notes:
You will need your completed quilt top, and a piece of the plush fabric cut at least 2" bigger on all sides than your top. Batting is optional. If you want a thicker quilt or you have a thinner plush fabric, use the batting. If you want a thinner quilt or you have a thicker plush fabric, don't.
When backing a quilt with minky, I find that spray basting is the best way to handle the stretch. You can pin baste, but use pins every 4" or so and take care not to stretch the backing!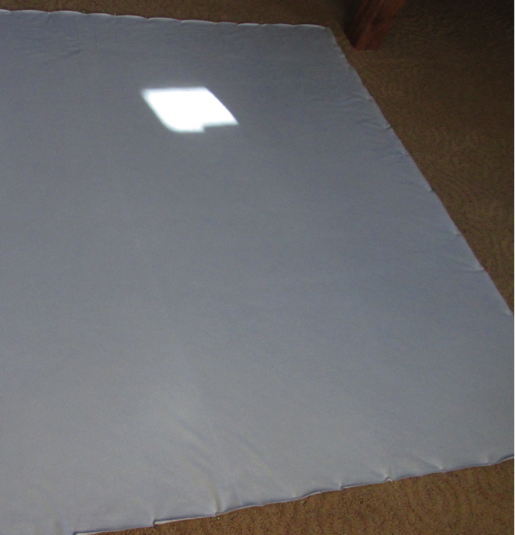 Step 1:
Spray the wrong side of your plush backing fabric. This is a baby quilt I'm making for my new grandchild. I spray outside and then bring the backing inside. Make sure you have an even coat that feels about as sticky as a Post-It note.
In the photo above, I have the backing already sprayed and I have pinned it to the carpet, pinning about every 4" around the outside edge. Be careful to get it smooth but not stretched.
Step 2:
If you want batting, lay it on the backing now and carefully smooth out. If you are using batting you will now need to spray the wrong side of your top. If you are not using batting, go directly to the next step.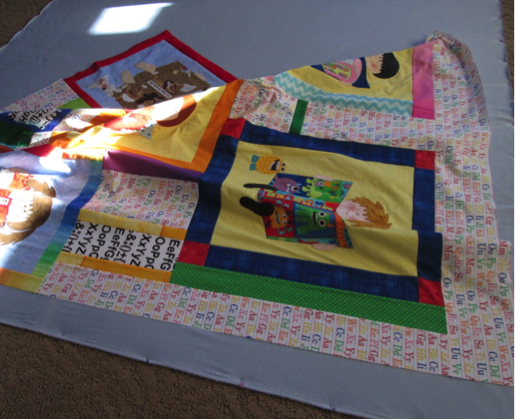 Step 3:
Place your top along the one edge and pat it down, smoothing as you go.
Step 4:
Go around to the other side and pull gently, straightening the top and smoothing wrinkles.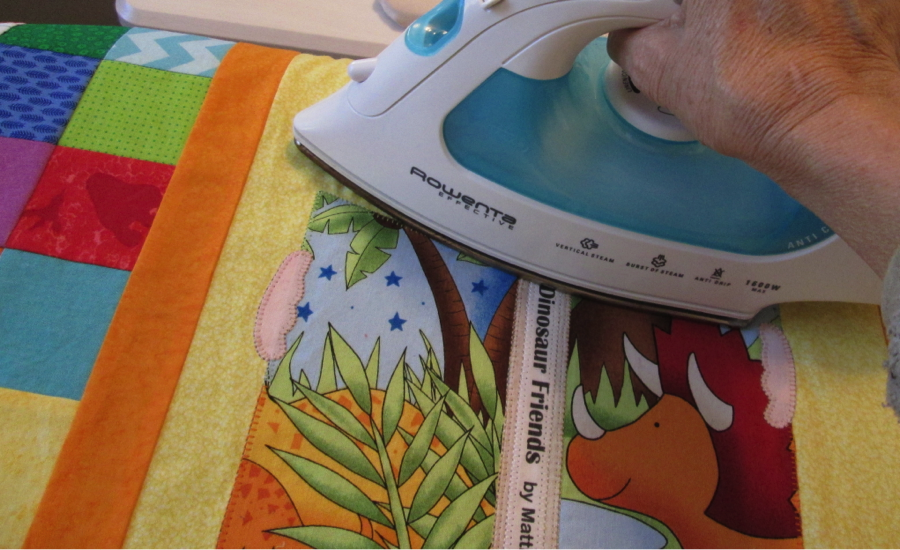 Step 5:
Smooth the whole top so it is adhering to the back. Unpin and you are ready to heat set the basting spray.
Step 6:
I find pressing the quilt sandwich helps to set the adhesive and ensures there are no wrinkles in the piece. Take the sandwich to the ironing surface and press the top from the center out. With plush, I iron only from the top and turn my iron down to about the "Wool" setting.
Now you can quilt your top. Bind the edge or use the backing as your binding and you have a lovely gift.
You might also enjoy our tips and tricks for quilting with minky fabric.
Come back to the Bluprint blog tomorrow for a roundup of fun snowman quilt patterns to try!
[box type="shadow']
About Ann Petersen

With work featured in countless books, magazines, and exhibitions, it's no wonder Ann Petersen is the instructor of multiple Bluprint classes. Her numerous awards, including first place at both the Houston International Quilt Festival and the American Quilter's Society Show in Paducah, highlight her incredible quilting knowledge. Yet, it's Ann's warm personality and approachable teaching style that make her an instructor beloved by quilters around the world.[/box]