What are you gonna do with that pile of winter sweaters you want to get rid of? Donating is great, but consider an upcycle sewing project using old sweaters before you haul them away.
There are so many ways to upcycle old sweaters into something amazing, whether you're cutting it up or just felting a wool sweater to get a solid fabric. A sweater you never wear can be easily transformed into gloves, slippers, and other accessories that you can wear every day! Plus, it can save you lots of money when it comes to purchasing fabric and store-bought accessories just by sewing your own!
Before you purge your winter wardrobe, consider some of these ideas to upcycle old sweaters!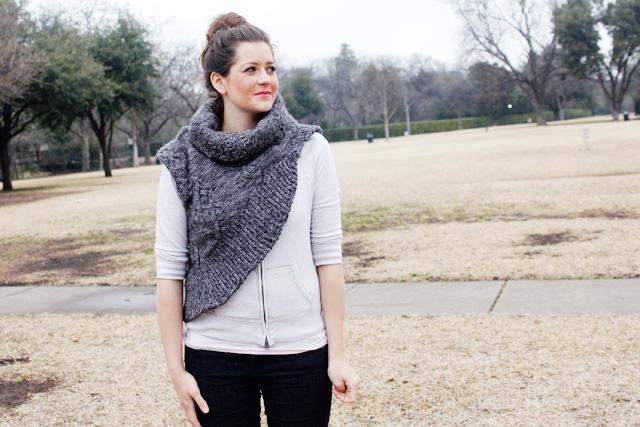 Photo via see kate sew
Katiniss Cowl
This cowl is inspired by Katniss Everdeen in The Hunger Games. Fortunately, you won't be required to use weapons to defend yourself while wearing it. A large, chunky sweater works best for this cowl. When you're upcycling old sweaters, look for designs like cables to make the design even more interesting.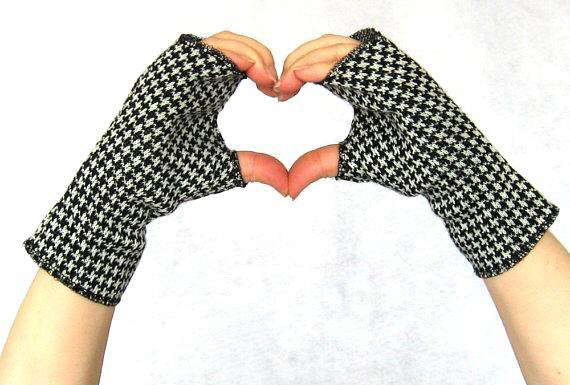 Photo via Cherie Killilea
Fast Fingerless Mitts
An upcycled wool sweater is perfect for these fingerless mitts. Once you make a pair and become familiar with the pattern, you'll be able to crank out dozens of these. They'd make awesome holiday gifts, wouldn't they?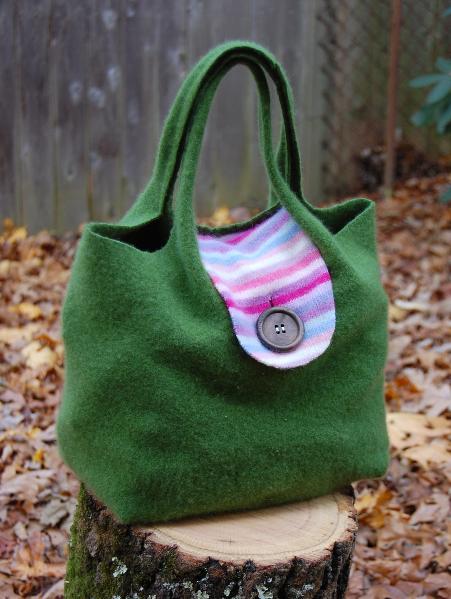 Photo via Craftsy member Abby Glassenberg
Felted Wool Tote
You'll want to hit the thrift stores with students enrolled in Project Upcycle: Thrifty Sewing Projects with Betz White, because they know how to spot a good upcycle project! Betz teaches students how to upcycle all kinds of clothing into everything from a wrap skirt to the felted wool tote seen here.
Enroll in Project Upcycle: Thrifty Sewing Projects here.
<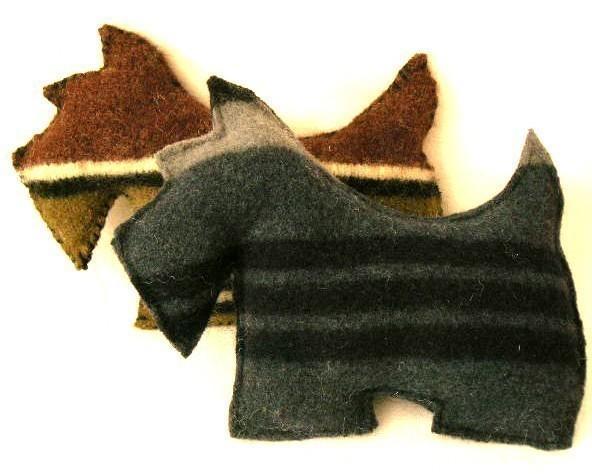 Photo via timaryart
Recycled Wool Sweater Scottie Dog Pillow
Felt a wool sweater in your washing machine and in no time you'll have this adorable little dog pillow. Don't stop at that; wool sweaters are simple to felt and cut into squares for pillows! Just keep in mind that wool shrinks when it's felted, so you may not get as much yardage from one sweater as you'd hoped.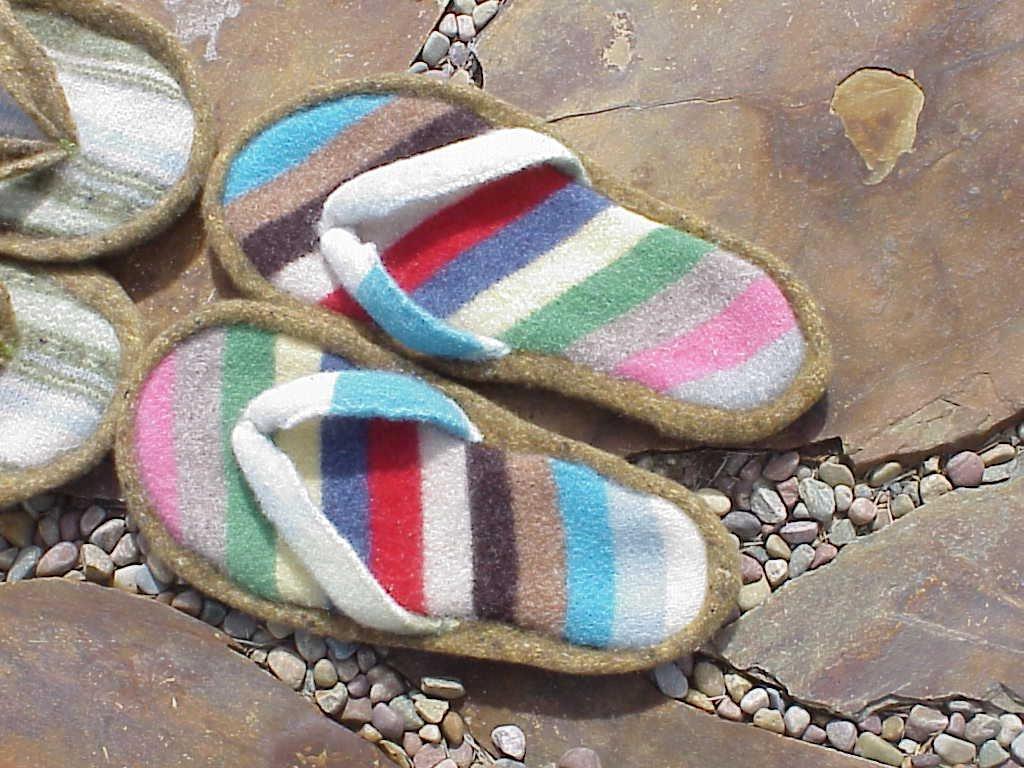 Photo via Kriskrafter
Upcycled Sweater Flip-Flop Slippers
Upcycling old sweaters into slippers gives you comfort you can't get from just any fabric. Sometimes you want a slipper that's cozy but gives your feet a little room to breathe. These flip-flop slippers are perfect for such a time! Instructions are also included for making non-slip soles.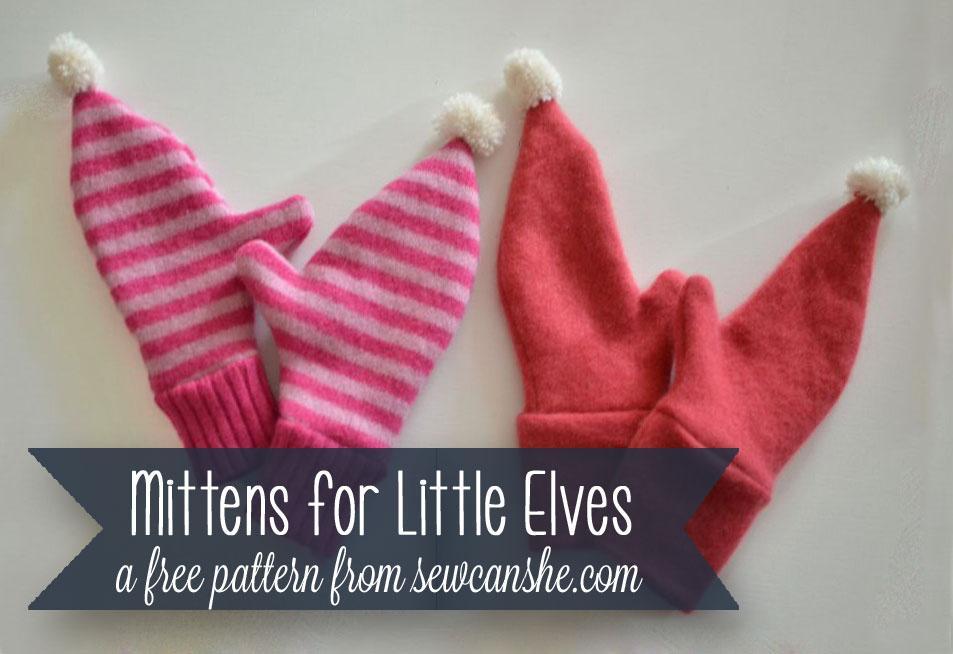 Photo via SewCanShe
Mittens for Little Elves
Get the quality of knitted mittens without the knitting needles when you sew up these fun little elf mittens. If you don't have enough yardage to make a matching pair, mix it up and make the sets mix 'n match. The pattern comes in adult sizes, too, so you can be in on the fun.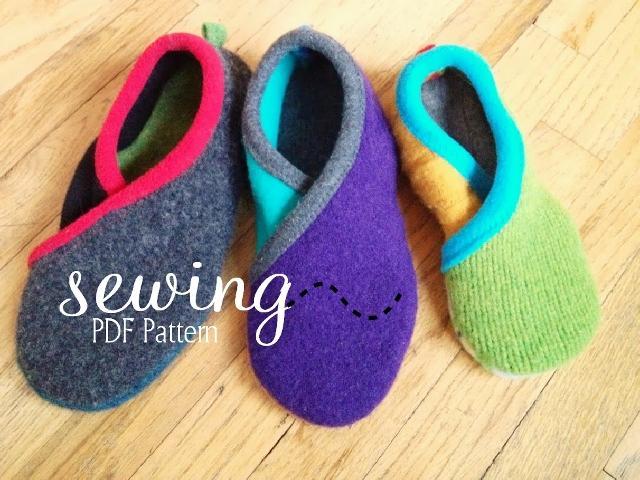 Photo via J Howell
Crossover Slippers
Upcycling old sweaters of different colors and designs will give you an endless combination of possibilities when it comes to these slippers. Combine a few of your favorite colors, or go for a solid-color slipper if you're feeling less adventurous.
How do you upcycle clothing? We'd love to hear more eco-friendly sewing ideas!