New quilting fabric collections were introduced last month at the International Quilt Market in Pittsburgh, Pennsylvania. This event was full of beautiful fabrics that I'm so excited to share in this exclusive sneak preview!
Here is a sampling of quilting fabrics that will be arriving in shops and online over the next few months!
The amazing variety of new fabrics introduced at International Quilt Market in May did not disappoint. With thousands of booths displaying the latest in fabrics, notions and threads, every collection was a treat for the eyes.
Here is a fun sampling of a variety of those collections from several different designers and manufacturers. While a handful of these fabrics are available now, most will be hitting store shelves later this summer or in the early fall.
Best. Day. Ever.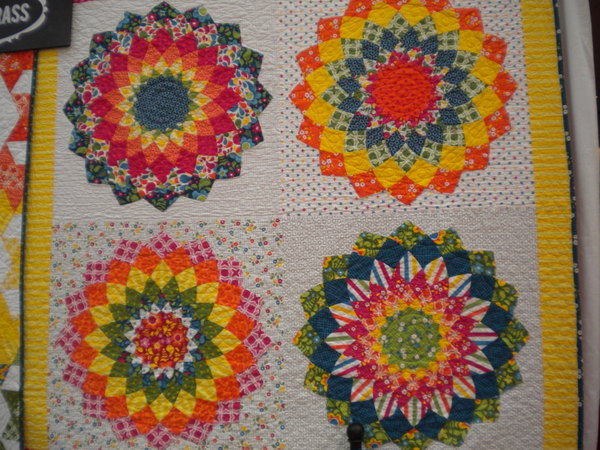 Our first featured collection is by April Rosenthal, a new Moda designer, who introduced her debut collection, Best. Day. Ever. This collection of brights in a variety of prints and patterns will be available in the fall.
Modern Neutrals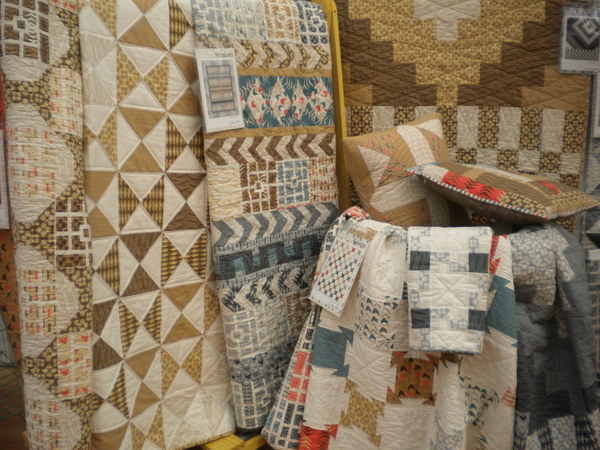 Another new Moda designer, Amy Ellis, introduced her debut collection, Modern Neutrals. Amy has authored three quilting books, which feature modern quilt designs in neutral color stories. It was fitting that her first collection accentuate the modern-neutral look. Also available in the fall, this collection comes with a variety of prints and patterns in more subdued, neutral colorways with a mix of blues, browns and oranges.
Somerset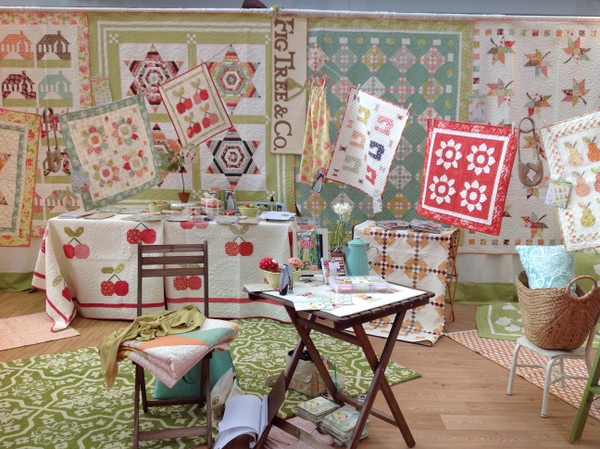 Bluprint instructor Joanna Figueroa also designs for Moda fabrics and introduced the beautiful Somerset collection at market. Somerset is a delightful group of traditional floral designs, small prints and geometric patterns in vintage-modern colors. All of the quilts in her gorgeous double booth were created using the Somerset collection available this fall.
LOL.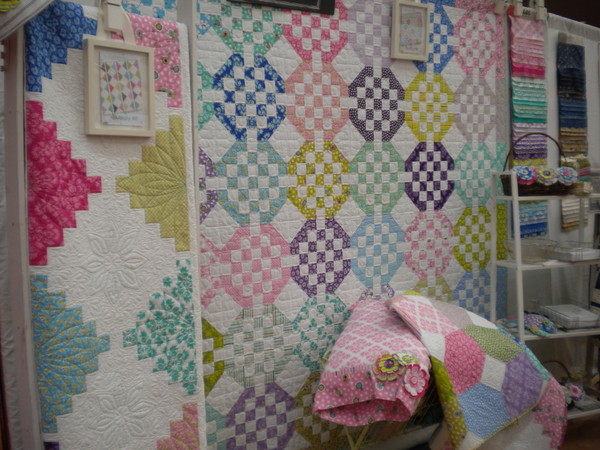 If fun and whimsical with a touch of spring is what you're looking for, you'll love the latest collection by Me and My Sister for Moda entitled LOL.  This collection of subtle and soft jewel shades and brights will also debut this fall with Moda fabrics.
Heart's Content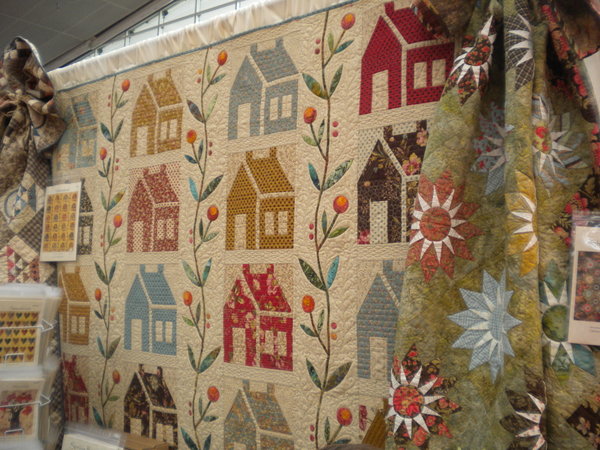 Another Bluprint instructor, Edyta Sitar, also released a beautiful new collection at market. Edyta's fabric, Heart's Content, is a gorgeous earthy collection of beautiful floral designs mixed with small-scale prints displayed in the lovely house quilt above.  This collection is perfect for quilters who want to incorporate the soft traditional look into their quilts.
Up Parasol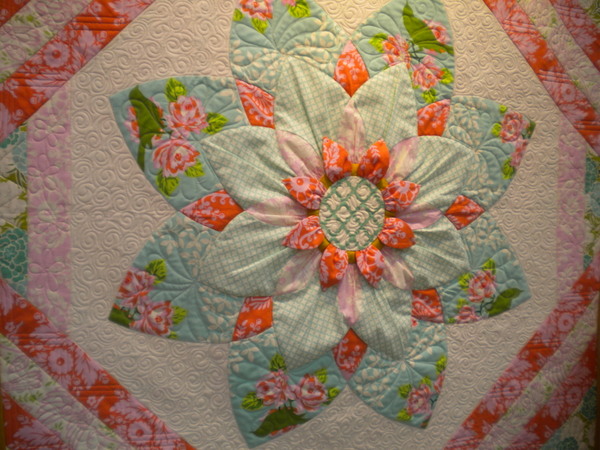 Heather Bailey's new collection for Free Spirit and Westminster Fabrics, Up Parasol, is available in stores now. This delightful retro-themed collection of florals and coordinating prints presents fresh summer colors for today. This collection is graced by beautiful pinks, greens and blues in a variety of scales, perfect for adding the whimsy of today into quilt designs.
Birch Farm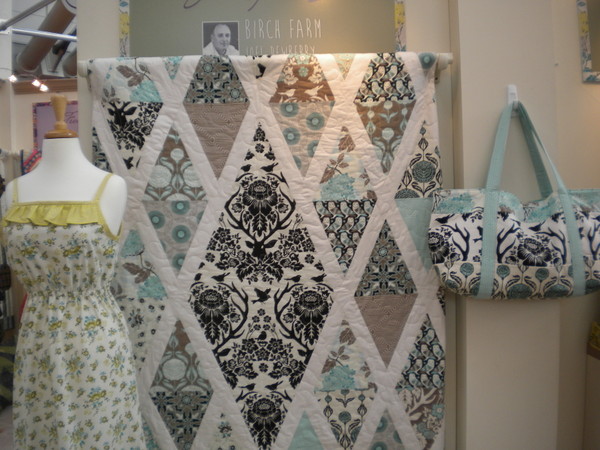 Birch Farm, a beautiful new collection by Joel Dewberry for Free Spirit / Westminster fabrics arrives in stores in July. This collection features the popular antler motif mixed with elegant prints and patterns and  in several colorways. These fabrics were displayed in quilts, home decor projects and accessories along with clothing designs.
Moon Shine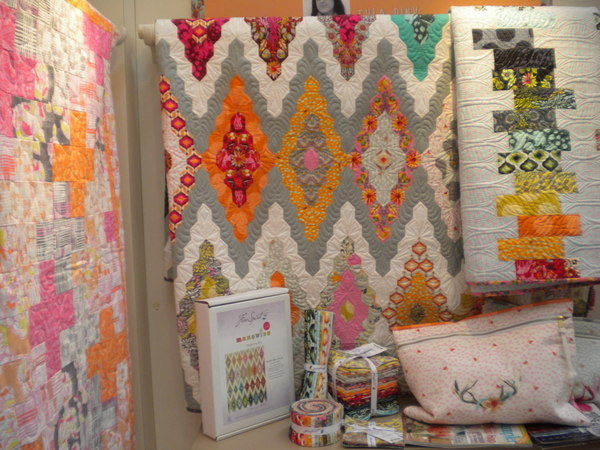 Tula Pink also has a stunning new collection for Free Spirit Fabrics, Moon Shine, which will be available in September. These stunning modern brights are sure to shine when mixed with grey or white background fabrics — or combine the prints without backgrounds for an eclectic combination.
Rustique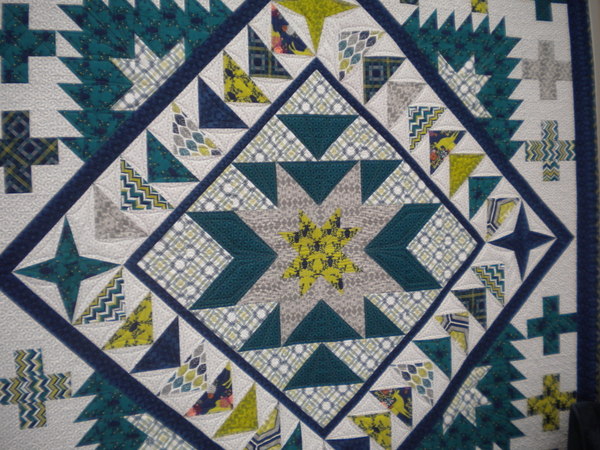 Rustique is a beautiful new collection by Emily Herrick for Michael Miller. This collection is a vibrant mix of print ant pattern in two distinct colorways — with beautiful blues and greens along with bright purples and oranges. Another collection featuring the antler motif, these prints and patterns are sure to complement the lines of modern designs.
Cotton + Steel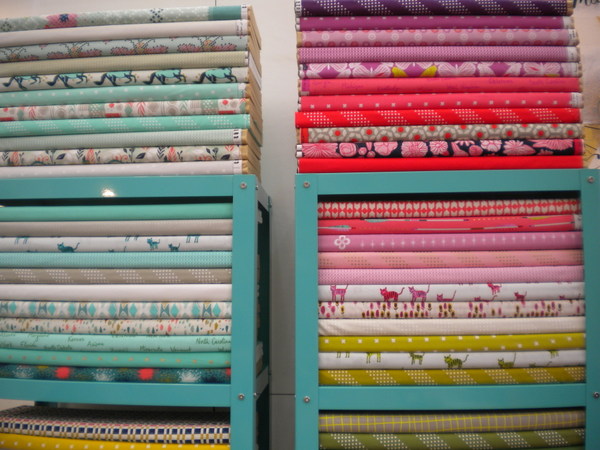 Finally, Cotton + Steel is an innovative new fabric division of RJR Fabrics featuring five different fabric designers: Melody Miller, Rashida Coleman-Hale, Alexia Abegg, Kim Kight, and Sarah Watts. Each designer has a debut Cotton + Steel collection available in July, and all five collections coordinate with one another. The prints are available on quilting cotton  with a basics collection in several colorways  that fits in with all of the designs.
Both brights and neutrals as well as traditional and modern prints and patterns will be arriving in stores from now until fall. There is sure to be at least one favorite collection to put on your "must have" list.
[box type="shadow"]
Get an insider's look at the patterns and colors trending this year with this post, "Behind The Scenes at the International Quilt Market."
Then, join expert quilter Jacquie Gering in her new Bluprint class Creative Quilting With Your Walking Foot to learn innovative techniques that will turn your favorite, trendy fabrics into a show-stopping quilt!
[/box]
Which new quilting fabric collections are your favorite?