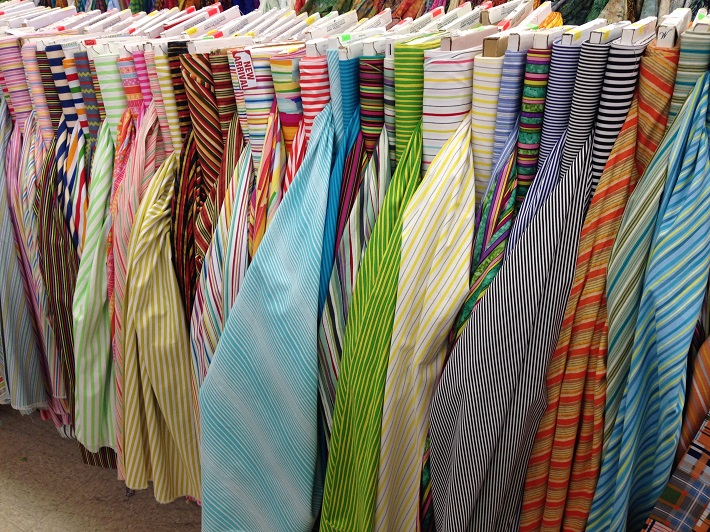 If you're a quilter, chances are good that you primarily use cotton. Woven cottons (or quilting cottons) are a favorite for quilters and manufacturers alike because of their ease of sewing and wide availability. But if you're in an exclusive relationship with quilting cottons, you're missing out! There are several other types of fabrics that can add texture and depth to a quilt.

Read on to learn how to incorporate unusual quilting fabrics into your latest creation!
What fabrics can I use in a quilt?
While there have been quilts made with every quilt under the sun, certain types of fabrics are easier than others. While cotton remains a favorite material, different fabrics feature cotton fibers in different ways:
1. Chambray
Chambray, which is often used for woven shirts, is available in light and heavier weights. It is a plain weave fabric with two different colored threads (one for the warp and one for the weft). It's often confused for denim, but the two are different…
2. Denim
Denim is constructed with a twill weave. A twill weave is heavier than a plain weave because the weft thread passes over two warp threads, then one. The pattern is then offset in subsequent rows, leading to the characteristic diagonal "twill" pattern.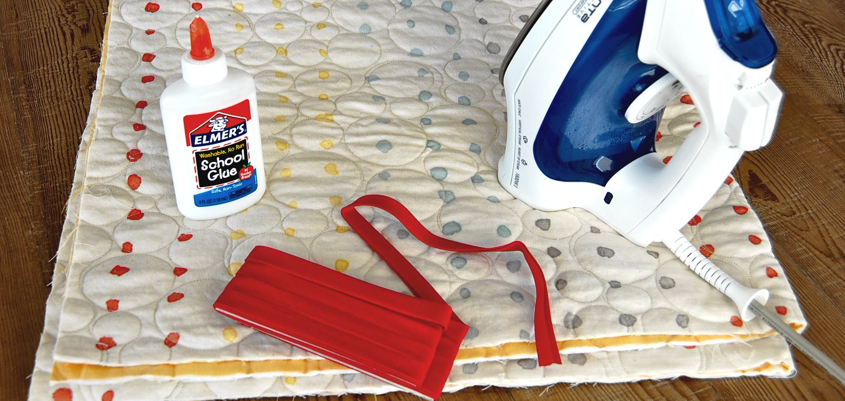 Photo via Right Sides Together
3. Double gauze
By contrast, double gauze is two layers of very loose cotton gauze woven together. It is a popular quilting material because of its very light weight and softness.
Learn more about quilting with double gauze »
4. Linen
Finally, linen is a completely different fiber all together (it's made from flax), but its similarity to cotton in terms of heat resistance and washability make it a good substitute.
All of these fabrics make excellent additions to quilts and can contribute to a quilt's unique aesthetic. Here are some tips on how to use them.
Selecting the right fabrics
Chambray & denim
Quilting cotton is relatively light weight, which makes it easy to sew with and easy to fold up, sleep with and snuggle under. Chambray and denim are usually much heavier than traditional cotton fabrics, so they are best used sparingly in a quilt design — unless you are looking to make a 20-pounder.
Chambray fabric — note the warp and weft threads. Photo via Right Sides Together.
When I incorporated chambray into a quilt recently, I made sure to use regular cotton solids for the rest of the quilt. To counteract the quilt's weight, I used a lightweight polyester batting and backed the quilt in cotton as well.
Double gauze & linen
Double gauze and linen, on the other hand, are usually very lightweight. I often use double gauze unpieced in wholecloth baby quilts — they're incredibly soft and not heavy at all. Linen has a bit of a rougher texture at first, but it grows softer with each wash. The rustic, outdoorsy look of linen often makes it a popular choice for summer quilts.
Tips for sewing these unusual fabrics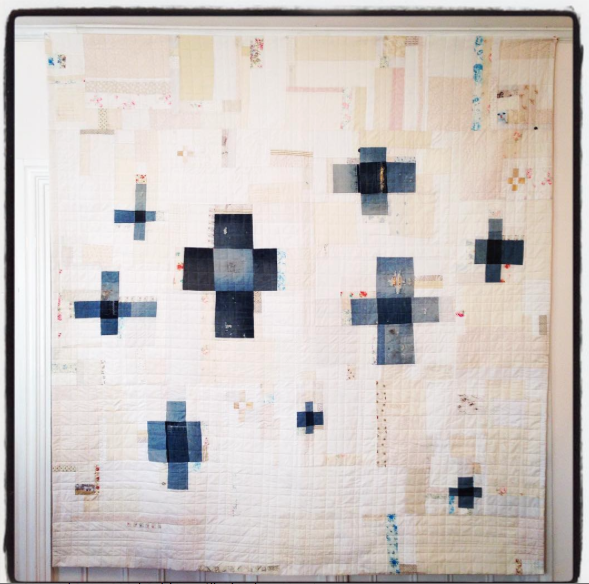 My Brother's Jeans quilt, which won Best in Show at QuiltCon 2016. Photo via Melissa Averinos.
While it's definitely possible and not too tricky to sew with these unusual quilting fabrics, there are a few things you can do to make the process go smoothly.
First, be sure to use a needle that's the right size for your fabric. Often denim and chambray can take larger denim needles, which help pierce through the thicker fibers and eliminate skipped stitches. (You might also find that a slightly longer stitch length on your machine is helpful.)
Also be wary of the fray factor: Chambray, linen and double gauze especially are all slightly more likely to fray faster than traditional quilt cotton. If possible, wait to cut your fabric until just before you stitch it on, or finish your raw edges soon after cutting. (Here are a few more tips to keep your fabric from fraying.) If you have a serger, setting that seam allowance to 1/4″ and simply serging the fabric will eliminate that extra step. (And yes, you can serge quilts!)
Most importantly, don't be afraid to experiment! After all, quilting originated as a way to repurpose fabric scraps of all types. Happy stitching!