Looking for a good reason to knit? I'm always looking for an excuse to knit things — even things that don't really need to be knitted, because any opportunity to knit is a good opportunity.
I mostly knit things you would expect, such as shawls and sweaters and hats. But one of the things I love most in this world is finding knitting patterns for things you wouldn't expect to be knitted. There are lots of clever knitting designers out there who come up with brilliant ideas for excuses to knit every single thing you could possibly need.
Here are a few of those out-of-the-box patterns…
Photo via Bluprint member Atalante
1. A knitted parasol
Lace shawls, schmace schmawls. Turning a lace shawl into a parasol ups the ante. This parasol's designer has a tutorial on her site for building the parasol, but you can of course use the lace as a shawl instead. As portable shade, this is functional and lovely, a combination not always easy to balance.
Get the Lady of the Lake pattern here.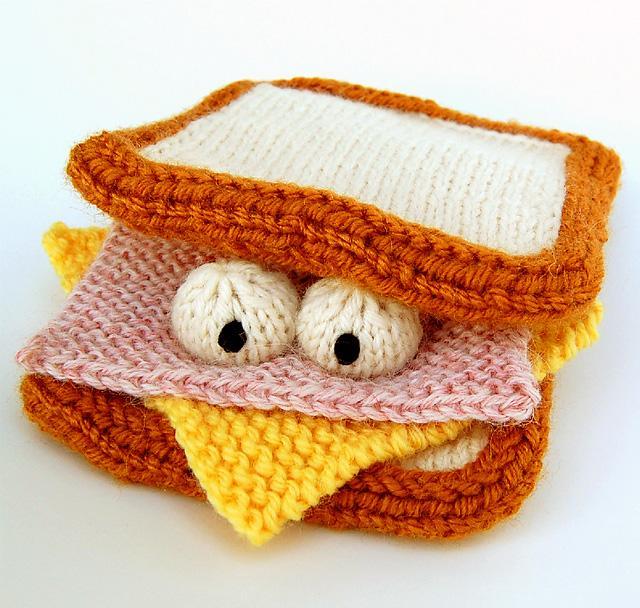 Photo via Bluprint member cheezombie
2. A sandwich with eyes
A sentient sandwich with eyes sounds nightmarish, but this amigurumi toy is friggin' adorable — such is the confusing but charming way of amigurumi. I would advise against eating this knitted sandwich, no matter how tempting.
Get the Sammich Amigurumi Sandwich Toy pattern here.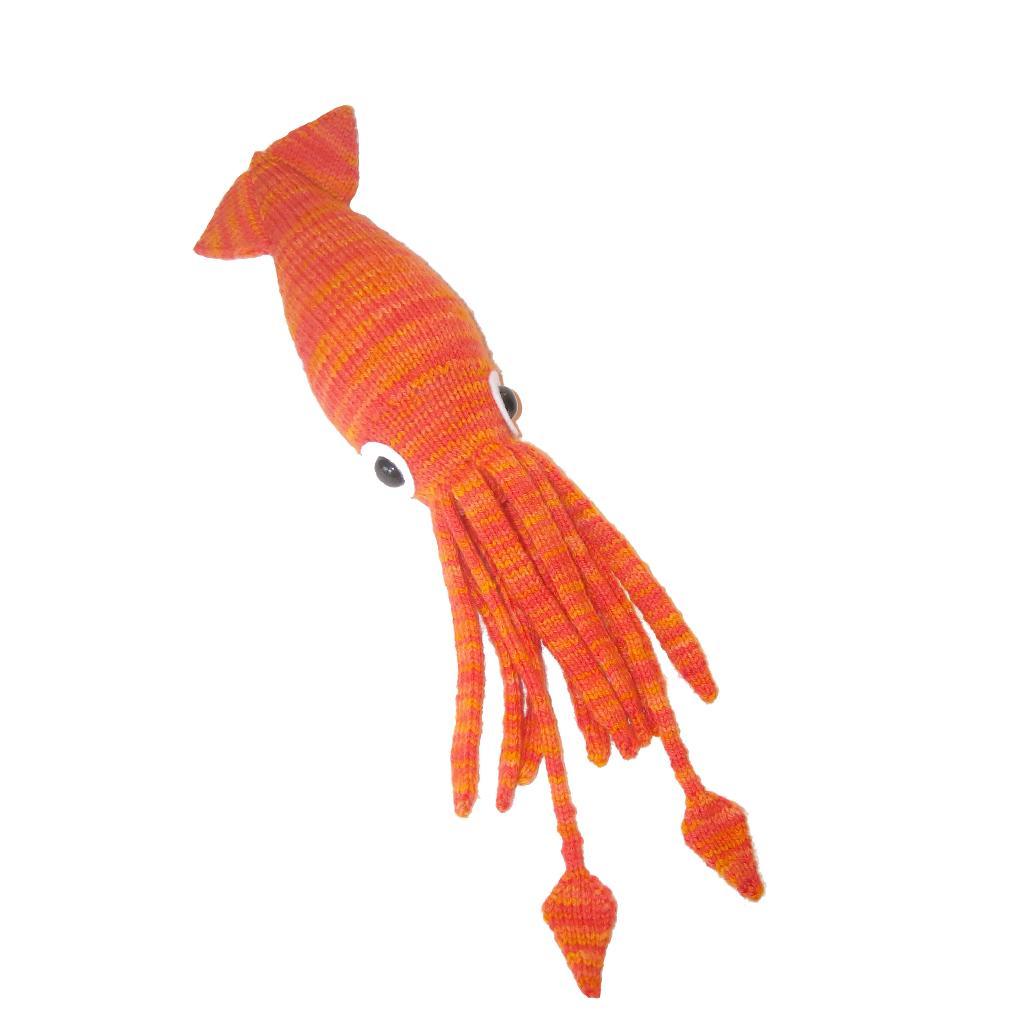 Photo via Bluprint member Jenna Krupar
3. A giant squid
In Jules Verne's 20,000 Leagues Under the Sea, giant squid are the antagonists, and undersea explorers are menaced by the fearsome beasts. But this giant squid is made of wool yarn, so it's squishy and huggable. The terrors of the deep have never been so delightful!
Get the George the Giant Squid pattern here.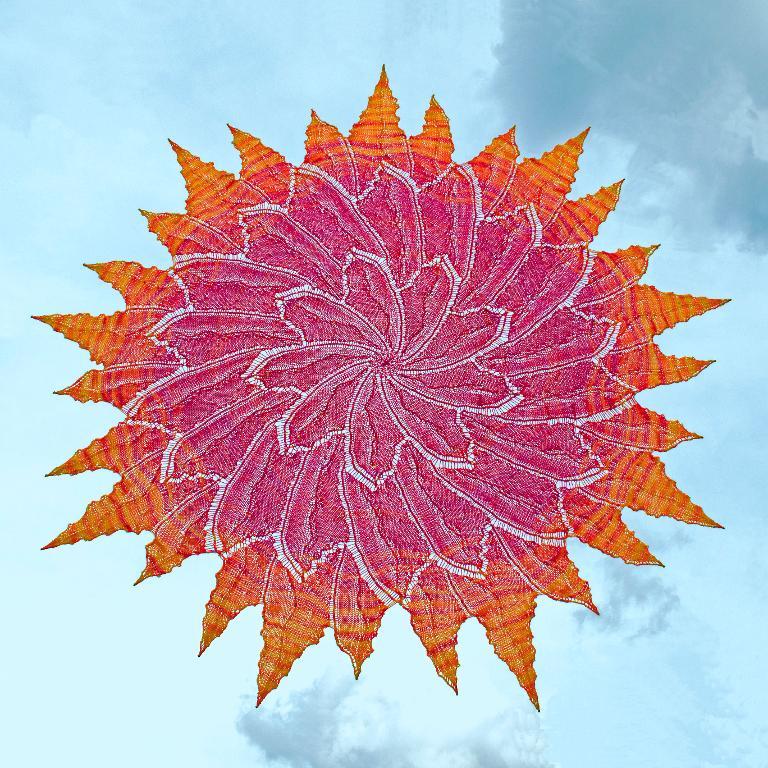 Photo via Bluprint member Knit Eco Chic
4. Solar flare shawl
Lace can be difficult. It lends itself best to leaves and geometric shapes, but more complex images are tricky. However, this solar flare shawl is a beautiful example of how lace can get different shape right. A gradient yarn or yarn set in warm colors takes it to the next level, bringing out the heat of a blazing sun.
Get the Solar Flare Circular Shawl pattern here.
Photo via Bluprint member Joan McGowan-Michael
5. Bra and underwear set
If someone had told me that they were going to knit a bra and undies set, I'd have looked at them askance. That was before I saw the gorgeous patterns of Joan McGowan-Michael, who combines her background as a fashion designer with her knowledge of knitwear. A cotton/elastic blend makes just the right yarn for undergarments. Who knew you could knit what goes under the sweater as well?
Get the Demi-Bra and Panty pattern here.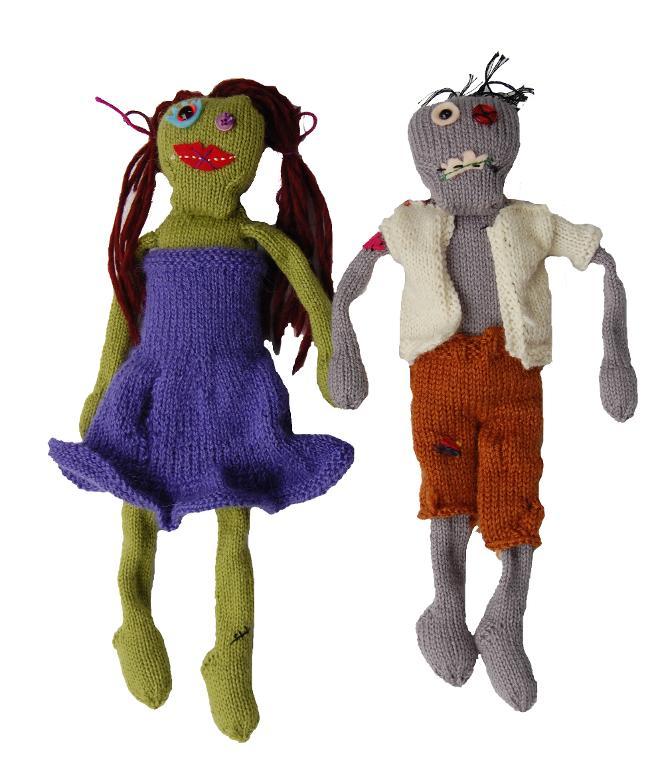 Photo via Bluprint member joeysHouse
6. Zombies
The horrific possibility of death has been a subject of repellant fascination for humans for as long as we've been around. Knitted zombies are less horrific than cute, though. Something about rendering terrors in soft wool makes them wholesome again.
Get the Zombert and Zombella Zombie pattern here.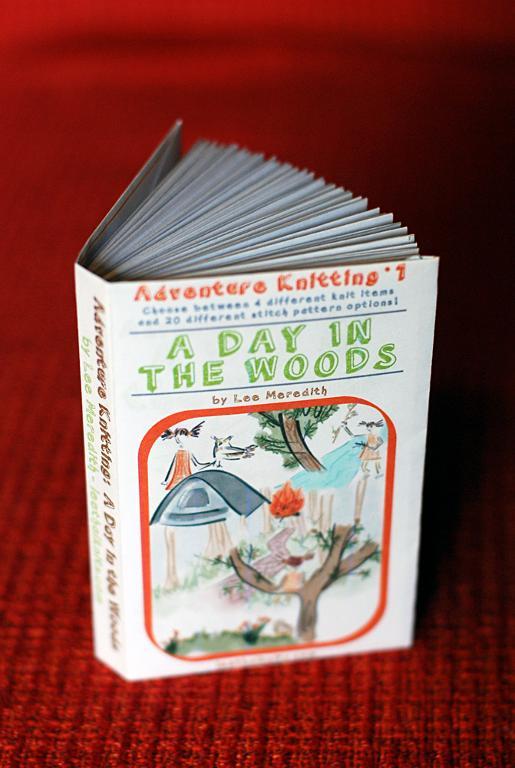 Photo via Bluprint member leethal
7. Adventure knitting
Remember those Choose Your Own Adventure books for kids? You'd read a bit, then be given two options for action, and then you'd turn to the page associated with the action to see what happened. Designer Lee Meredith has applied the same principles to knitting to create Adventure Knitting, a process that produces a surprise result. You can end up with "cowls, hats, mitts, and coffee cup sleeves, all in custom sizes, any weight yarn, your choice of one or more colors." The book, once printed out, even folds into a miniature book for you to flip through.
Get Adventure Knitting: A Day in the Woods here.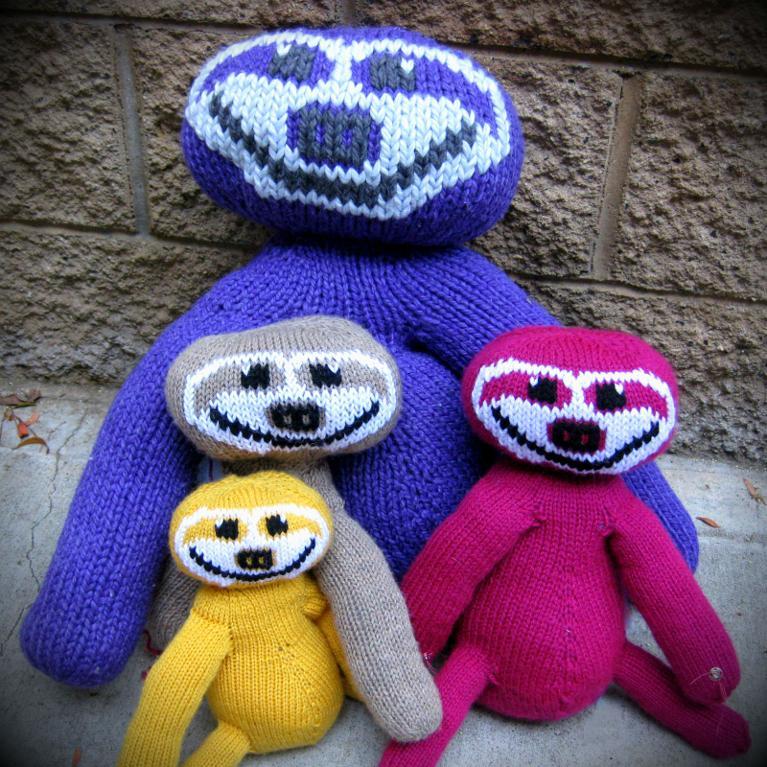 Photo via Bluprint member 80skeins
8. Big sloth dolls
These huggable sloths are perfect for cuddling and carrying and snuggling. By adjusting yarn weight or needle size, you can make a whole family. With magnets added to the feet, they can hang like the real thing, and they're nearly as slow.
Get the Slow Huggers pattern here.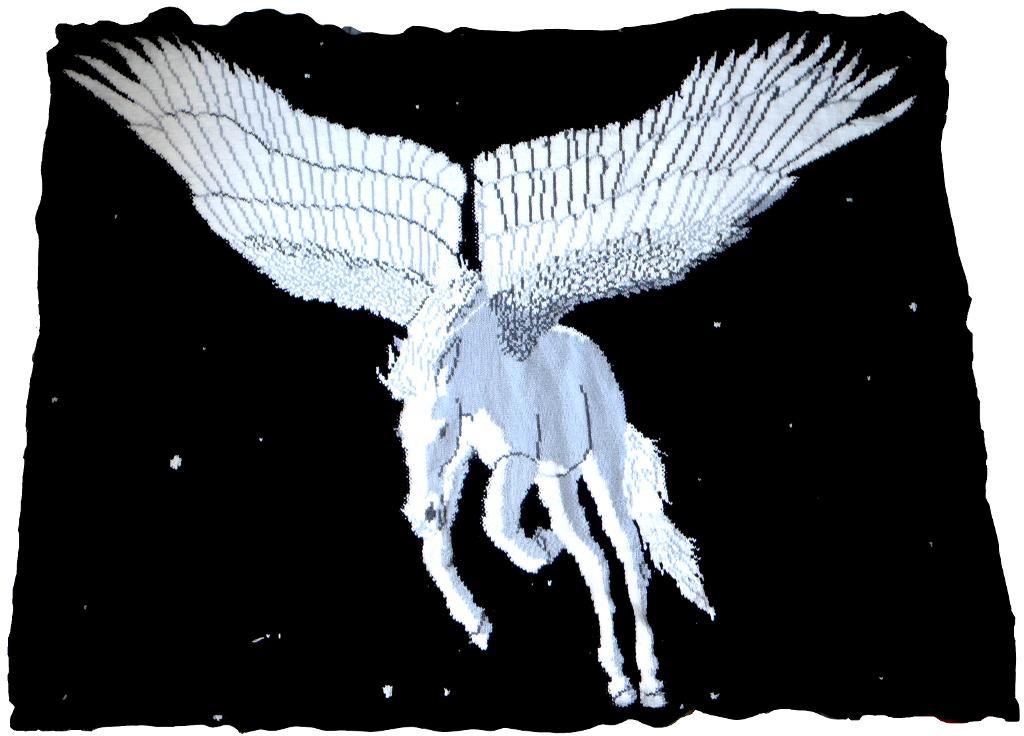 Photo via Bluprint member StefanieFayard
9. Elaborate Pegasus intarsia
This elaborate intarsia pattern, which can be used for a blanket, is called White Winged Horse (which has gotten Stevie Nicks's "White Winged Dove" running inexorably through my head). Intarsia is a bit of a challenge, but is also one of the most reliable and rewarding ways to create a picture in yarn.
Get the White Winged Horse pattern here.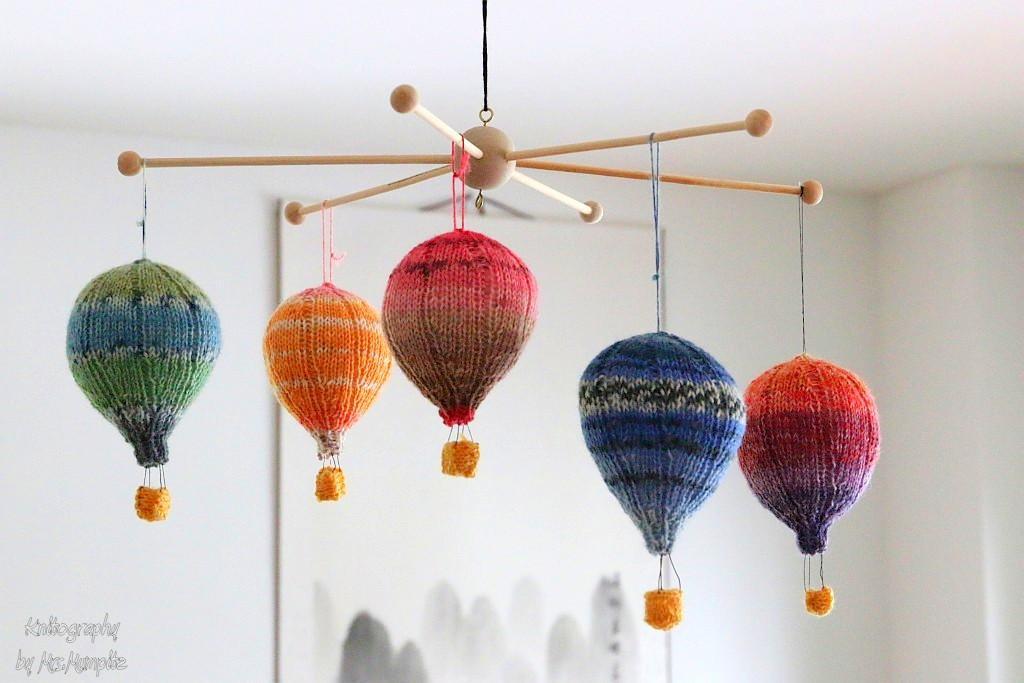 Photo via Bluprint member KnitographyByMrs.Mumpitz
10. Hot air balloons
Knitted fabric would be pretty lousy for a hot air balloon under usual conditions — there's a reason balloons aren't made of wool. But yarn is perfect for hot air balloons that hang from the ceiling in your home. Self-striping sock yarns are especially festive.
Get the Hot Air Balloons Mobile pattern here.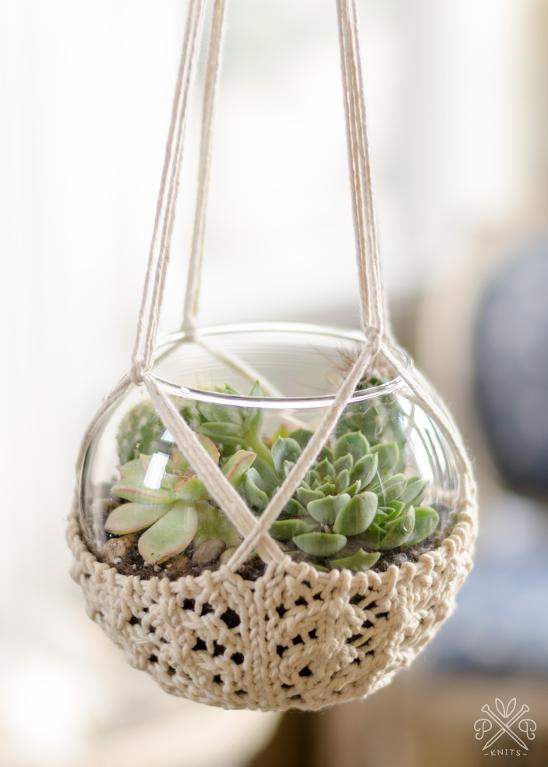 Photo via Bluprint instructor Pam Powers Knits
11. A terrarium hanger
As a klutzy person, I don't trust myself enough to have a glass terrarium, but I have a sincere fascination with them. They're so pretty and contained and perfect! They're even more lovely to me when they're suspended, but even though it seems obvious to me after seeing this pattern, I'd never thought to knit a terrarium hanger.
Get the Knitted Terrarium Hanger pattern here.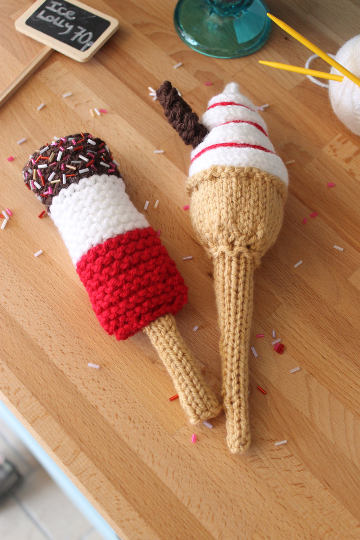 Photo via Bluprint member knitkitpeople
12. Ice pops
Wool and ice don't typically go together — usually one keeps the other at bay. But in this pattern, the icy treats are made of wool, creating a really cute little toy that any child will love.
Get the Vintage Ices pattern here.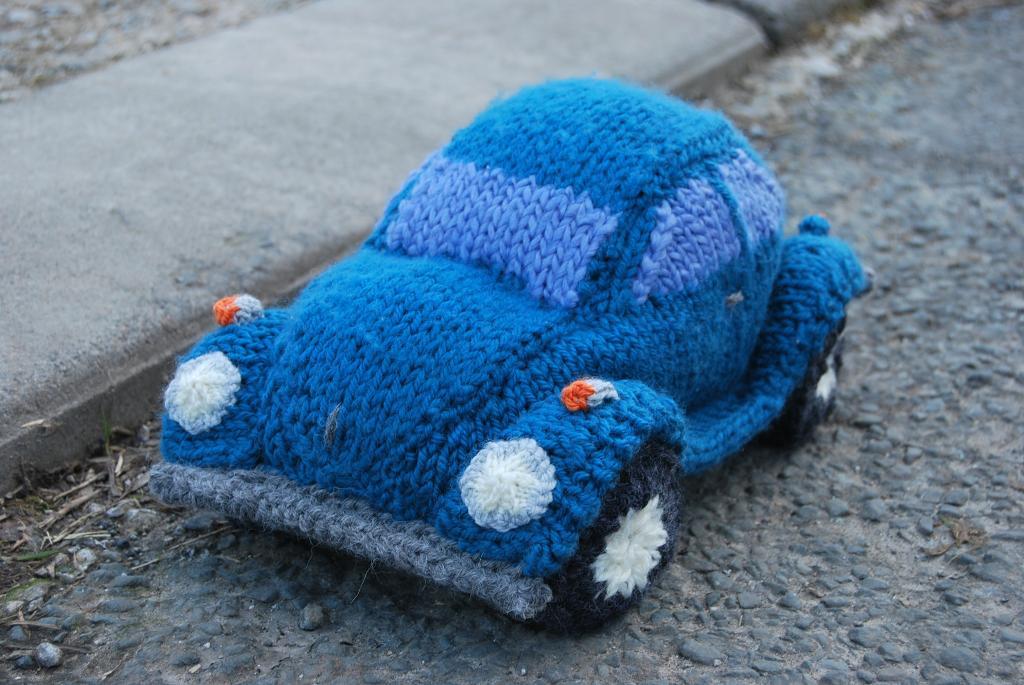 Photo via Bluprint member SnuginaDub
13. A Volkswagen
Knitted cars are too floppy to be road safe for a long drive, but they're far cuddlier than their metal counterparts. This classic VW Beetle model is knit in chunky weight yarn for an especially huggable result. It's the perfect companion for a road trip!
Get the Knitted Model Beetle Bug pattern here.
Knitting Kits You'll Love!
Your next project, made easy: Get a designer pattern & perfectly paired yarn.Shop Kits Now>>