As far as unique embroidery patterns go, science is definitely a theme that gives you plenty of unusual, eclectic options. I've done my research and discovered eight of the most unique science embroidery patterns available.
Get your goggles on and needles out, we're talking science embroidery!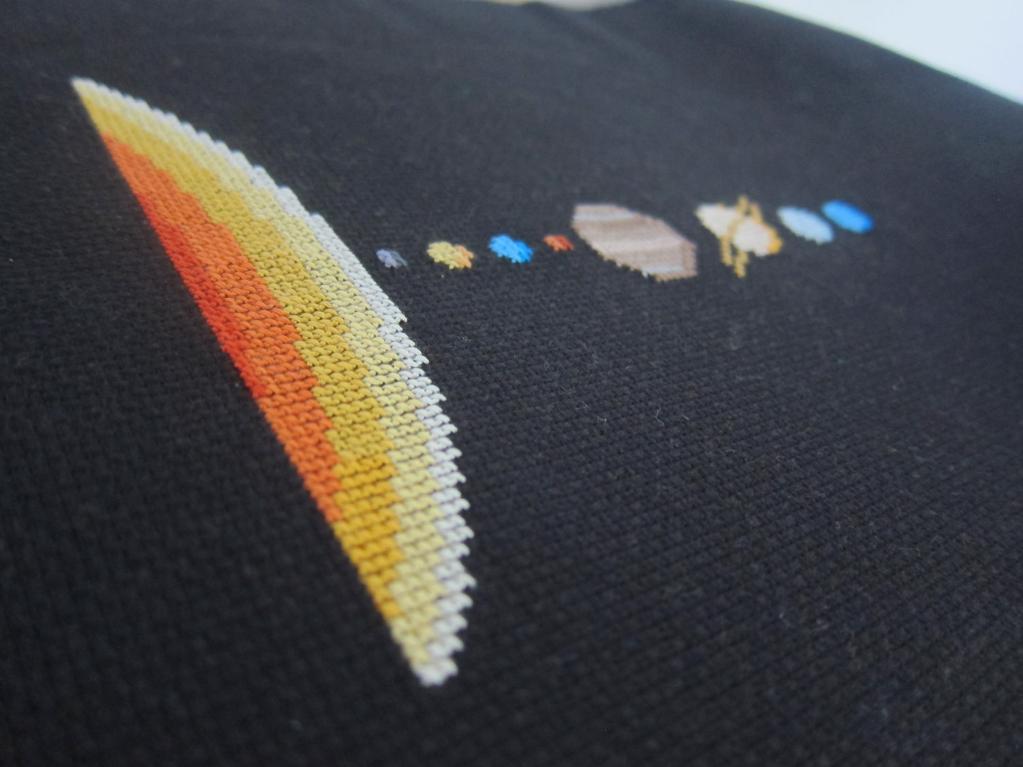 Photo via Craftsy member HugsAreFun
Solar System Cross-Stitch Pattern
Space, who wouldn't want to go there? Imagine the peace and quite! It is safe to say most of us won't quite make it beyond the earth's stratosphere, so this cute solar system cross-stitch might just have to be close enough! Stitched onto black Aida, I think that some glow-in-the-dark threads would top this pattern off perfectly. If framed, this would make a great addition to any aspiring little astronauts room!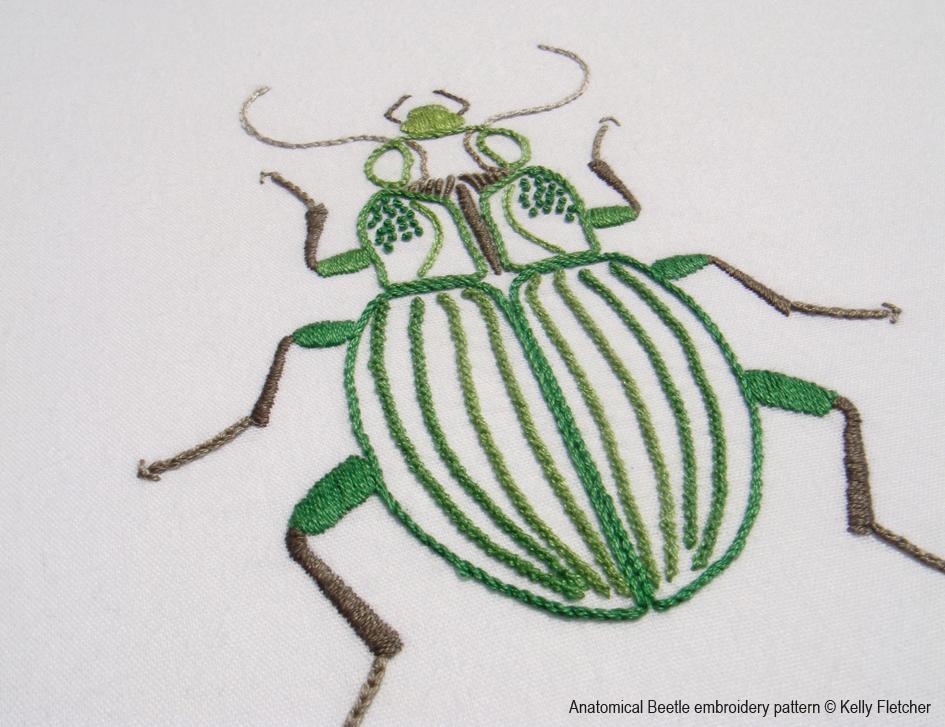 Photo via Craftsy member Kelly Fletcher
Anatomical Beetle Pattern
Entomology – the study of insects. If touching creepy crawlies just isn't your thing, maybe an embroidered version would suit you better. Kelly also has an Anatomical Bee and Anatomical Dragonfly, which combined together in a triptych would look flawless and will certainly cause a buzz!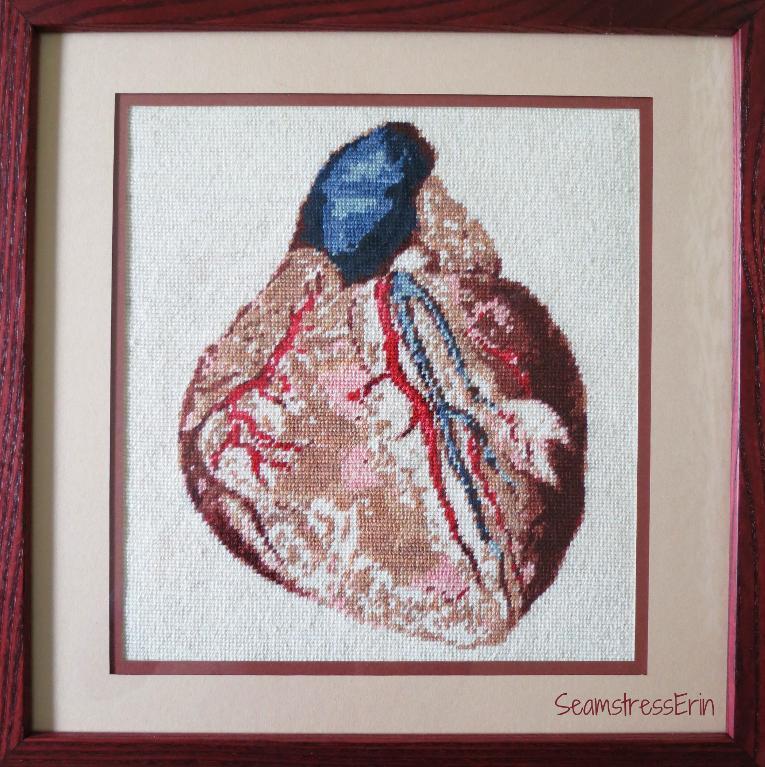 Photo via Craftsy member SeamstressErin
Anatomical Heart Needlepoint Cross-Stitch Pattern
Certainly not for the faint hearted, this needlepoint cross-stitch by Ph.D student, and self proclaimed mad scientist, SeamstressErin would be a unique artwork for any doctor or anatomical pathologist. If an anatomically correct heart is too much to pallet, Erin also has a pattern for a less graphic Anatomical Leg.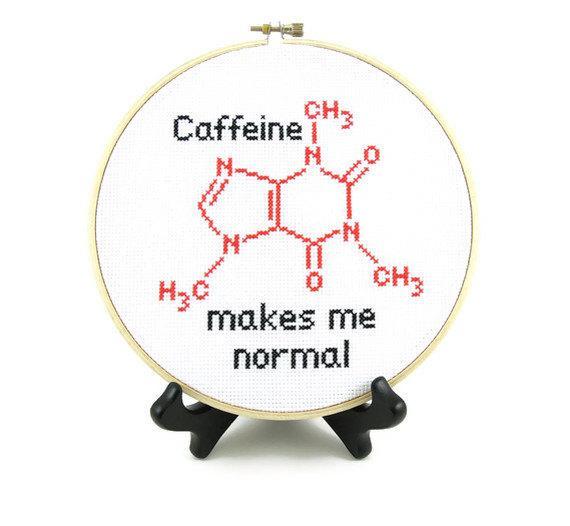 Photo via Craftsy member ActsofCraftines
Caffeine Molecule Cross-Stitch Pattern
I bet most of us can relate to this one. This caffeine molecule cross-stitch is just what the doctor ordered for any science or coffee fan. If you prefer a more natural form of jubilation, ActsofCraftiness also has molecule patterns for Adrenaline and Serotonin.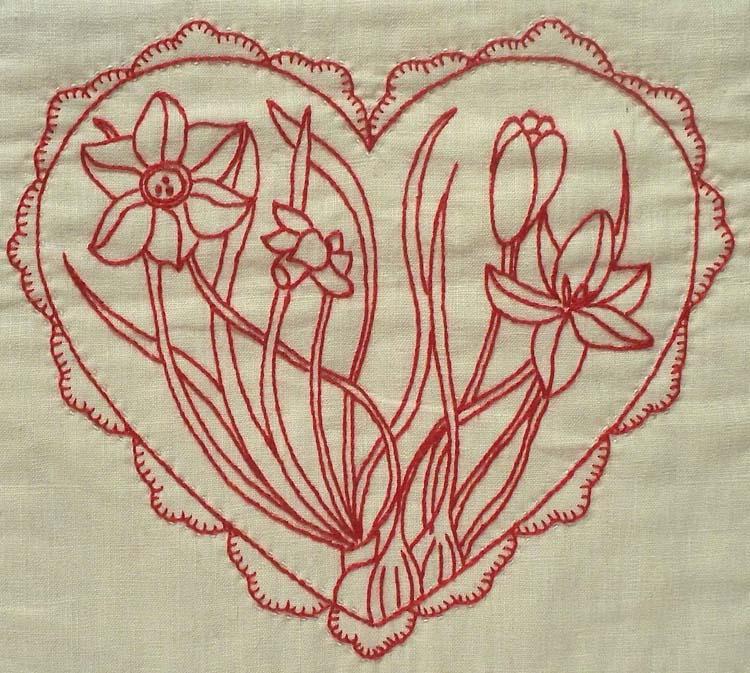 Photo via Craftsy member Betsy Lewis
Hearts & Flowers No.1 Redwork Pattern
Botany, the sweeter side of science. This redwork pattern from Betsy Lewis would work fantastically in black as a botanic style illustration-turned-embroidery. The heart frame adds a finishing touch that reflects a love for this branch of science.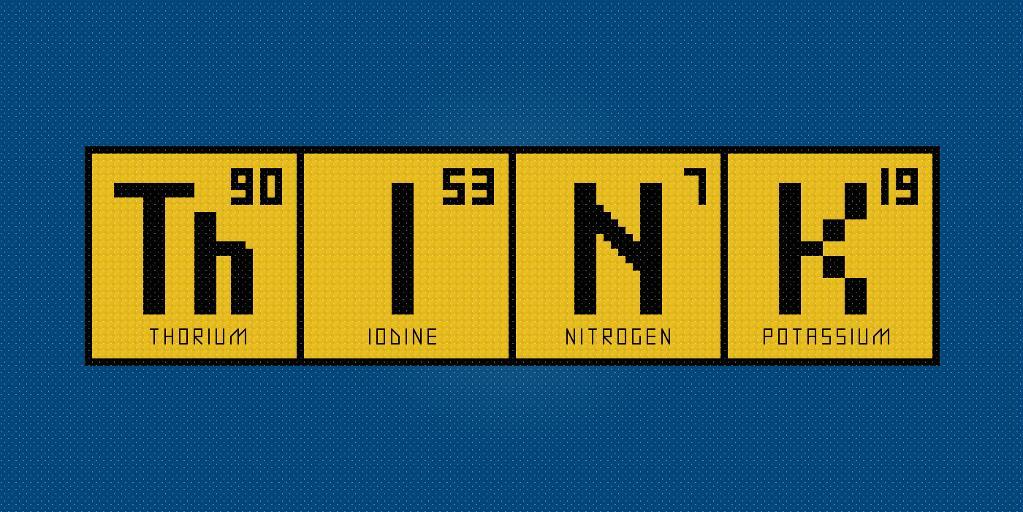 Photo via Craftsy member pxlpwr
Think – Periodic Table Cross-Stitch Pattern
Pxlpwr has brought together all the right elements for this periodic cross-stitch pattern. Clean cut and bold, this pattern will make it hard for you to keep your ion anything else!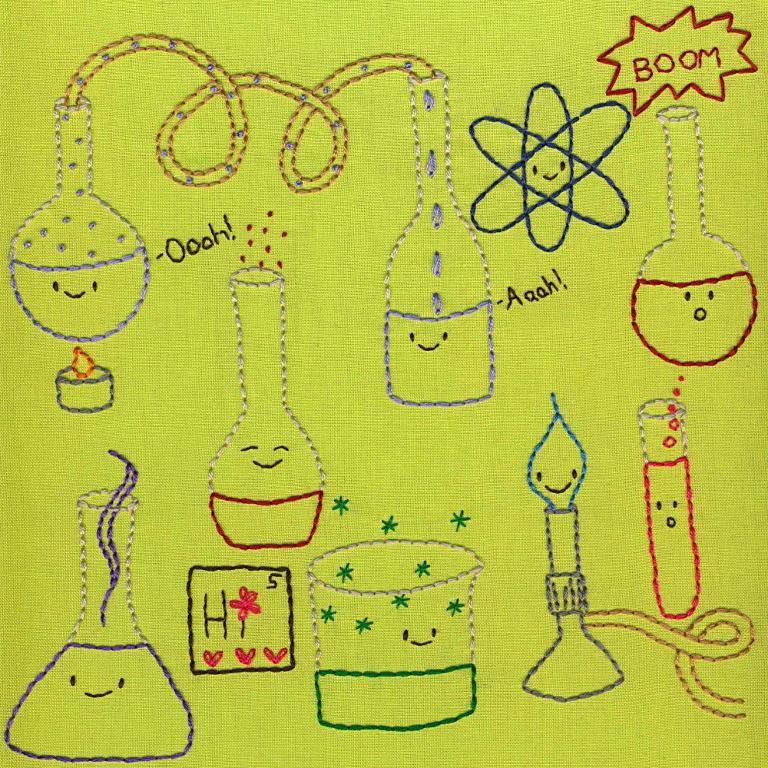 Photo via Craftsy member Wendi Gratz
Happy Chemistry Embroidery Pattern
This sampler from Wendi Gratz encapsulates all the things we think about when the word science is mentioned – beakers, Bunsen burners and the periodic table. It's a simple but effective pattern that any stitcher can easily adapt to their own needs. As Wendi suggests, why not take specific motifs and stitch them onto a lab coat or shirt pocket?

Photo via Craftsy member Cloudfactory
I Love Science – Scientists Pattern
Charles Darwin, Albert Einstein, Isaac Newton , Marie Curie and Nikola Tesla are just a handful of great scientists from history. Cloudfactory has brought them together, along with some invaluable advice from Einstein, in this super cute cross-stitch pattern. If you love science, or know someone who does, then this collective will certainly inspire.
Inspired, but not found the perfect pattern yet? Why not join Which type of science buff will you be stitching for?