Long considered the epitome of sophistication, the classic round pearl necklace was a must-have piece of jewelry for our mothers and grandmothers. But times have changed and now many unique shapes and colors of pearls are available to add excitement to your jewelry designs.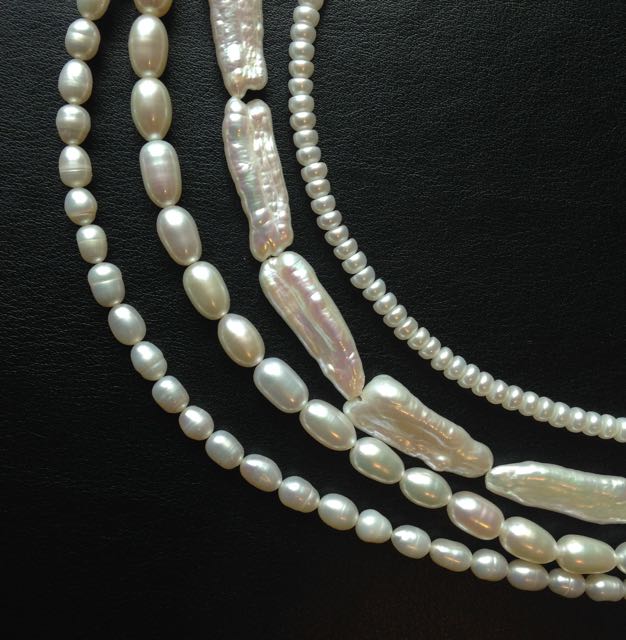 Photos via Kelly Dance
Naturally occurring pearls are the most valuable but are extremely rare. Most pearls are now cultured on pearl farms found primarily in Asia. This human intervention allows for nearly endless possibilities for creating shaped pearls including X-shaped pearls and even pearls in the shape of little Buddhas!
Sticks, buttons, potatoes and rice are some of the interesting names given to cultured pearls. The multi-strand necklace above uses all of these types of pearls with each name depicting the shape of a particular pearl.
Let's explore some of the unique shapes and types of pearls available today.
Button pearls
Button pearls not only come fully drilled in strands but are available half drilled as well. As seen in this bracelet, their flat backs allow them to sit close to the surface of your jewelry designs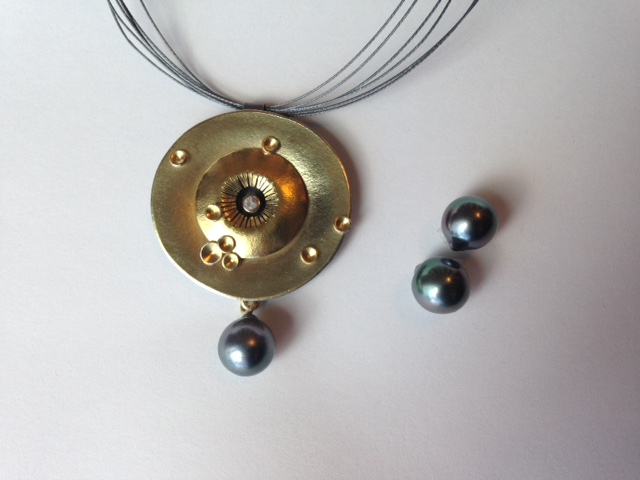 Tahitian black pearls
These coveted South Sea pearls are some of the most expensive you'll find. Grown exclusively in the South Pacific, they are prized for their blue-black color and luster. While they are generally fairly round, most have unique bumps and lines in them, making each pearl distinct.
American made pearls
Nearly every form of mollusk is capable of forming a pearl, even those found in the Mississippi River. These rare, delicate pearls resemble wings.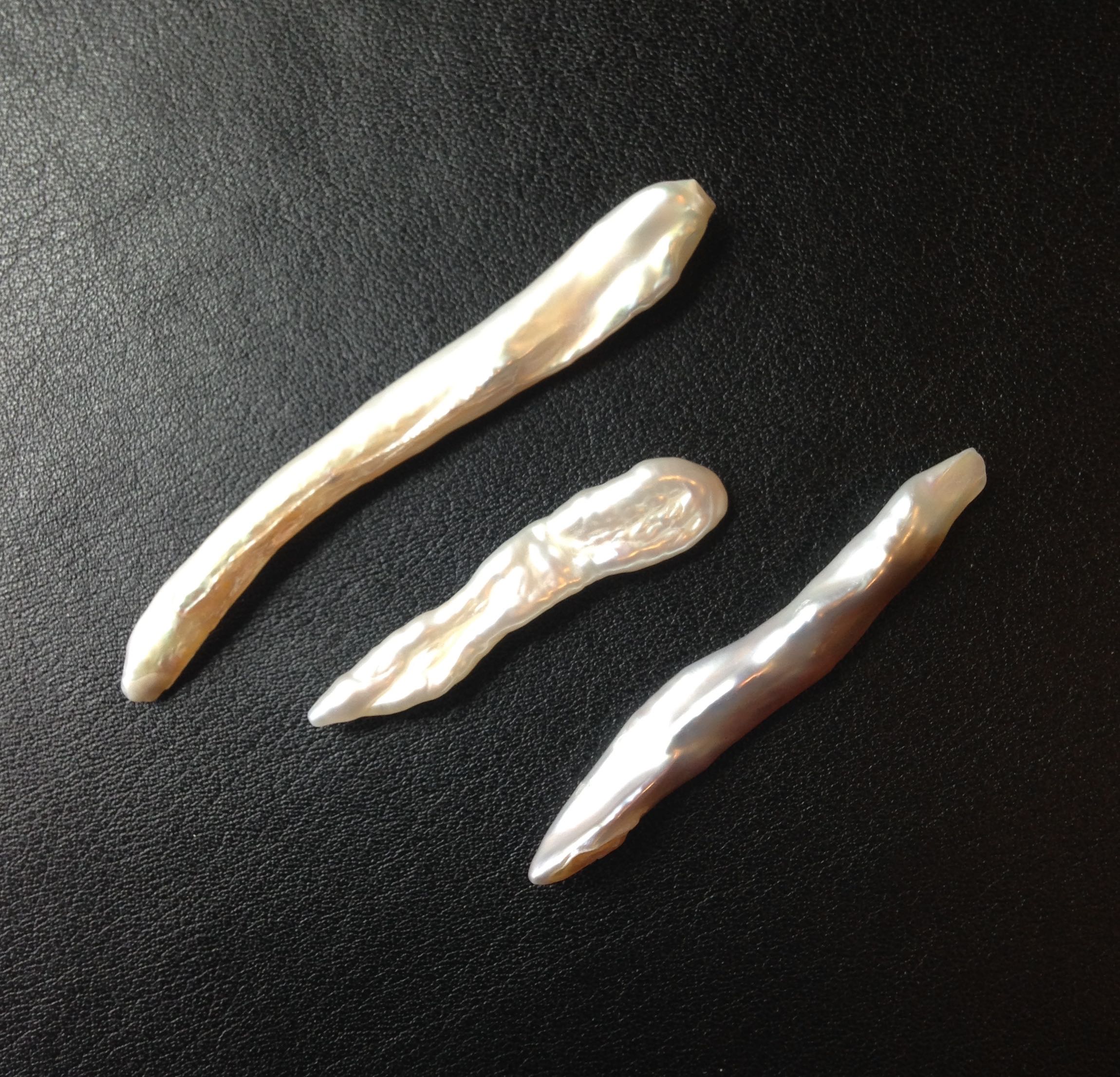 Baroque pearls
Previously considered throwaways in the pearl industry, baroque pearls are now treasured for their organic, random shapes and textures. These pearl sticks are a unique type of baroque pearl.
How to drill a pearl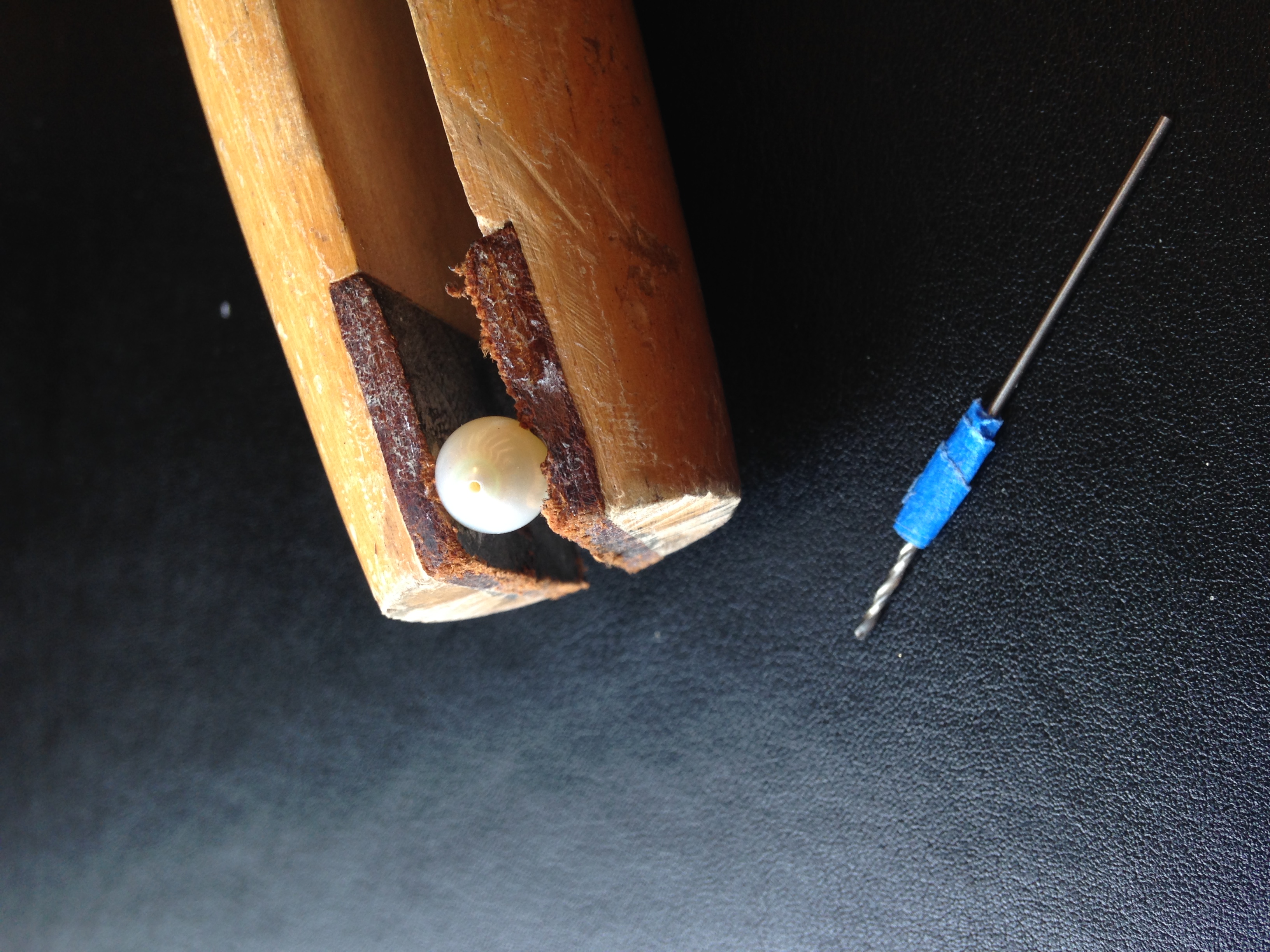 Many unique shaped pearls come undrilled. This allows for a greater range of artistic possibilities.
Pearls can be carefully drilled wherever you choose by following these steps:
1. Choose a jewelers' drill bit matching the size of post you plan to put the pearl on.
2. Place the pearl securely in a ring vice or rubber lined bench vice. Gently but firmly secure the pearl.
3. Measure how far it is to the center point of the pearl and mark this with masking tape on your drill bit.
4. Carefully drill the pearl until you reach your masking tape.
The possibilities are endless with unique shaped pearls as no two are the same. Enjoy exploring and using some of these unusual pearls in your designs.