If you are planning on making a necklace, you will discover that there are many different types of jewelry chains to choose from. Whether you're attaching a pendant or plan to let the chain shine on its own, this handy little guide will help you choose the chain that's perfect for your piece.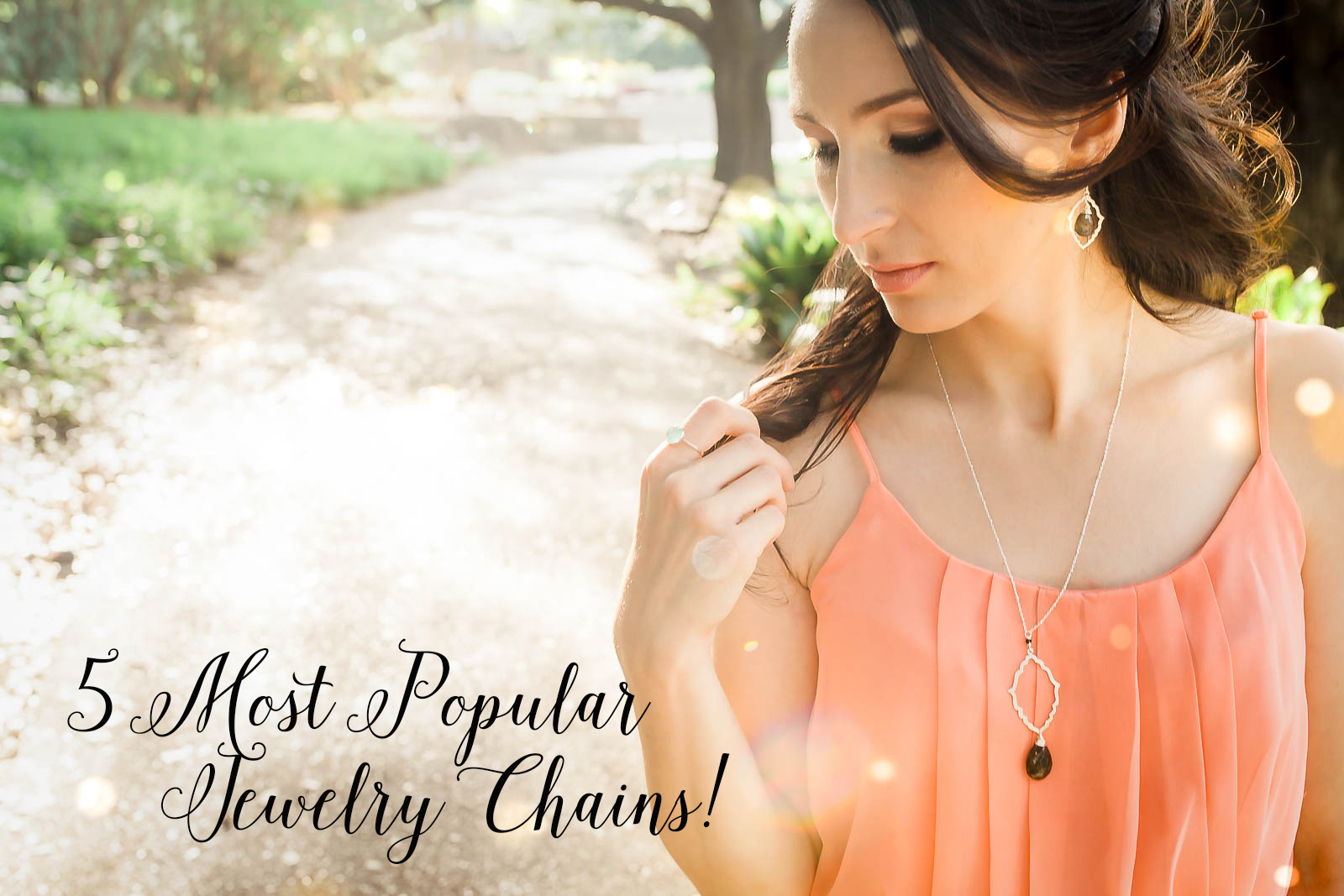 5 different types of jewelry chains

Cable chain
A cable chain, also known as link chain, is made up of round or oval links of the same size. It is a very popular and is the style that most people pick for a simple necklace with a pendant, or a charm.
The cable chain comes in different sizes, typically they range from 1.0mm up to 5.3mm and bigger.
This chain is great for very small to medium sized pendant, like; a sideways cross or to string on a single pearl.

Bead or ball chain 
This chain has round beads fixed along the chain, with some distance between each bead or the beads could be strung next to each other, with a tiny space linked in-between.
The most common ball chain accessories are connectors. Each end of a connector is able to surround a ball at the end of a chain and snap over its wire connection, which holds it secure. These can be used to connect two lengths of chain, or to connect the ends of the same chain to form a loop. The connectors require no tools to apply or remove and are reusable.

Figaro chain
The figaro chain, is a popular gold or silver link chain design that incorporates a pattern of two or three small circular links with one elongated oval link. The most notable figaro chains are manufactured in Italy. They are usually worn by men and are often adorned with pendants such as crosses and medallions.
These chains were very popular in the mid to late 1990s and early 2000s.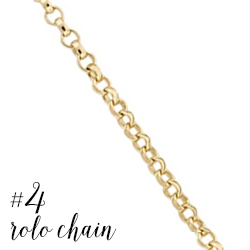 Rolo chain 
The links of a rolo chain are usually identical and often round. These links joined in a simple alternating sequence, making this type of chain look pleasantly simple and very durable. 
Can't always keep your wedding ring on? The rolo chain is a great chain to loop your wedding band on, during a golf session, when baking or while you're working out at the gym.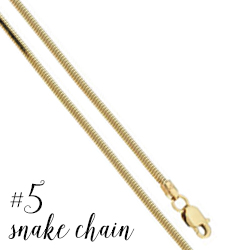 Snake chain
Another name for this chain is the Brazilian chain. The snake chain is not made up of traditional links. The snake chain is a very tight-linked chain that has a round or square cross-section and has links that create a slight zigzag look joined together forming a flexible chain. It looks like a smooth snake skin, hence it's name.