Buttons are a popular choice for a closure when you are sewing a garment because they are fun and functional. But where there's a button there also must be a buttonhole, and not all buttonholes are created equal. The right buttonhole for your garment will depend on a variety of factors, including the garment's fabric and the buttons you've selected.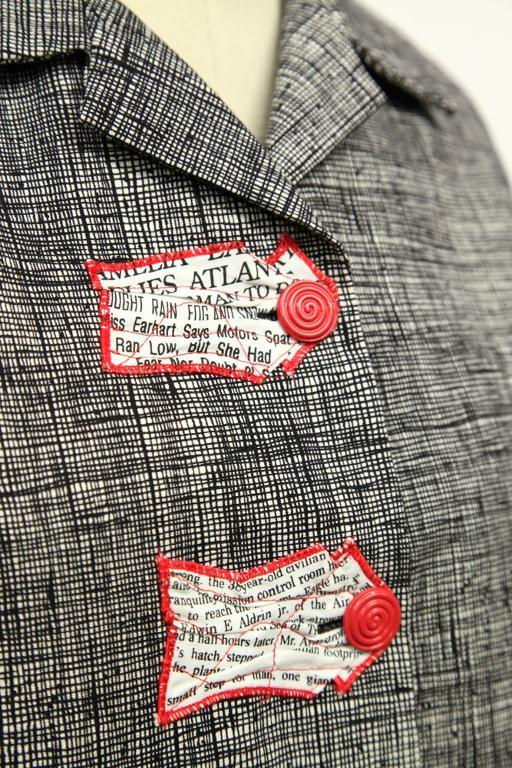 Photo via Craftsy instructor Marsha McClinktock
Add personality to your garments with fun and functional closures! Join renowned sewing instructor Marsha McClintock in Creative Closures: 8 Unique Techniques and learn how to bring your designs together with cut-on closures, button bands, triangle buttonholes, origami buttonholes, tab closures, corded closures and more.
Buttonholes can be created two ways: by hand and by machine. Each has its benefits, so let's explore the best types of buttonhole for your garments.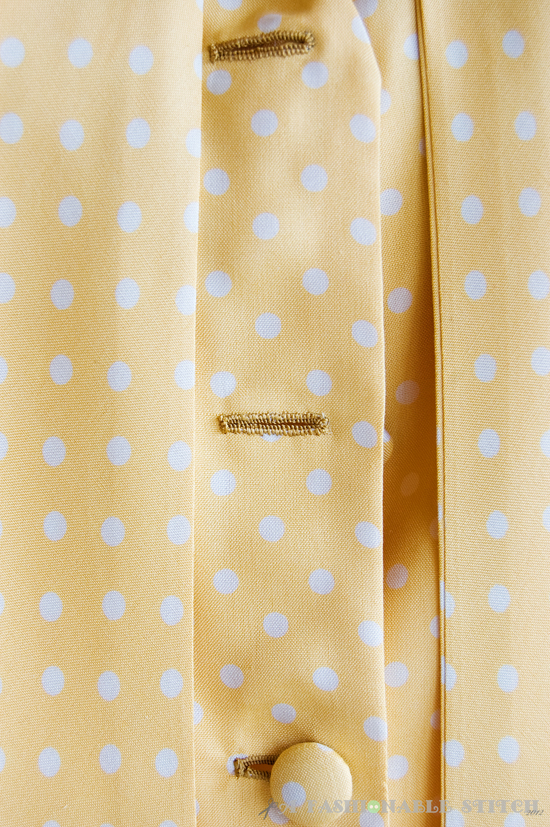 Photo via A Fashionable Stitch
Hand-worked buttonholes
Also known as a plain buttonhole, this used to be the only way to make buttonholes before sewing machines became equipped with an automatic buttonhole feature. Despite the modern convenience of making a buttonhole with your sewing machine, it can be fun and a great sewing challenge to practice couture or vintage sewing techniques by hand-working a buttonhole. Plus, some sewists find hand-working buttonholes to be very relaxing!
Hand-worked buttonholes do tend to be stronger than machine-sewn buttonholes because they are sewn with buttonhole twist, a type of thread that is quite a bit heftier than the usual multipurpose sewing thread (which will not work for hand-sewing a buttonhole).
I think hand-worked buttonholes have a bit more personality than machine-sewn buttonholes, so it's worth considering this technique if you're sewing an extra special garment. You can find a great tutorial on hand-working buttonholes over at A Fashionable Stitch.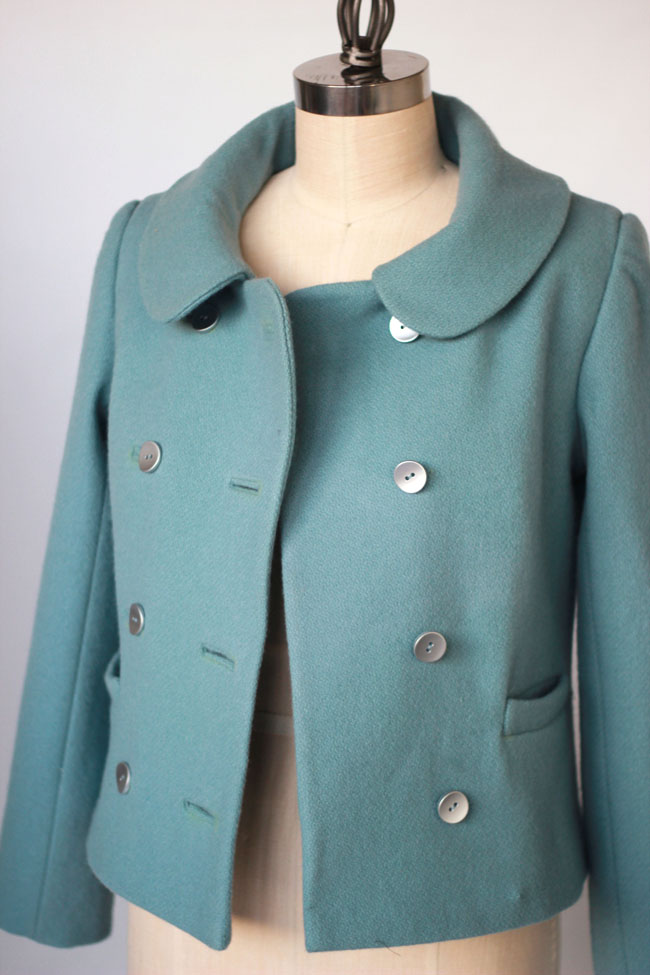 Image via Colette Patterns
Machine-made buttonholes
More common these days than a hand-worked buttonhole, machine-made buttonholes are just as functional and a whole lot faster to create (the buttonhole attachment just makes it so easy!). You have a few different options when sewing buttonholes with your machine.
The first option, a bound buttonhole, doesn't use the buttonhole attachment. The edges of the buttonhole are finished with fabric rather than thread, which gives the buttonhole a very clean appearance. This is one of the traditional tailoring techniques and is great for heavier fabrics like wool. You're most likely to use it on garments such as jackets and coats, but it could work on trousers, too. My favorite tutorial for creating bound buttonholes is from Colette Patterns.
If you decide to make use of your automatic buttonhole attachment, you still have a few choices to make. Machine-made buttonholes come in two varieties: straight and keyhole.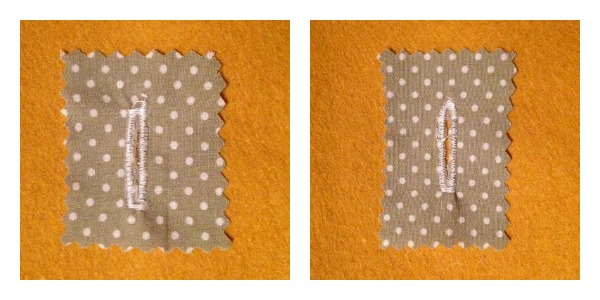 Square and rounded buttonholes
Straight buttonholes can either be square or rounded. Round-end buttonholes are the best choice for lightweight garments like blouses. Design-wise, round-end buttonholes appear more delicate and usually complement the garment's shape better than a square buttonhole. A square buttonhole will work best for medium to heavier weight fabrics.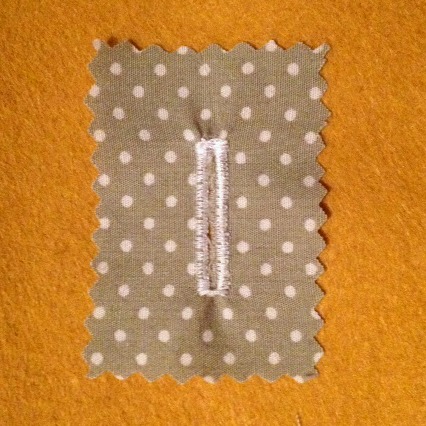 Corded buttonhole
Another variation on the straight buttonhole is the corded buttonhole. A corded buttonhole is not as stretchy as a regular straight buttonhole, which makes it the perfect choice for knits. Filler cord, usually pearl cotton or buttonhole twist, is hidden between the stitching and the fabric, giving the buttonhole a slightly raised look and making the buttonhole much more durable. Sewing a corded buttonhole only requires a few extra steps and can make a huge difference in your garment. You can see how to sew a corded buttonhole at The Sew Box.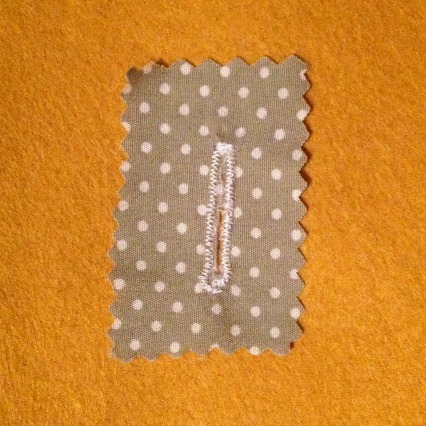 Keyhole buttonhole
Lastly, the keyhole buttonhole is rounded on one end to accommodate thicker buttons or those with a shank; it looks exactly like, you guessed it, a keyhole. You'll use this style of buttonhole a lot on garments like jackets and coats, due to the heavier fabric.
Tips for sewing perfect buttonholes
For buttonholes made using the automatic buttonhole attachment on your machine, properly prepping your fabric will help you get perfect results every time.
Before creating buttonholes on your garment, use a sample of your fabric to test different options. Try out interfacings and types of buttonholes to see how the fabric behaves and which combination will work best for your garment.
Always mark the top, bottom and center for each buttonhole before sewing with a water-soluble marking pen.
Use stabilizer, especially when working with knit fabrics. Try a wash-away stabilizer on the right side of your garment and a tear-away stabilizer on the back.
What are your favorite types of buttonholes to add to your garments?