If you're a paper crafter, it can be overwhelming to learn about all the various adhesives that are on the market. We're breaking down the most popular types of adhesives for paper craft projects, and giving you the run down on what, when and HOW to use each one!

1. Tape runner
Tape runners are the most popular type of adhesive in paper crafting. These tools come pre-filled with a roll of adhesive tape. As you run the dispenser along paper, the tape will apply a smooth line of adhesive. The tape runner device is typically reloadable, and refills snap in easily. Tape runners are great to use for photos, card stock and scrapbooking. They are portable, convenient and give you excellent control over where and how much adhesive to use.

2. Liquid
For embellishments with dimension, such as buttons, flowers, brads or wood veneer, try liquid adhesive. Once dry, these adhesives can be very strong and give your project the extra strength it needs, especially if you're sending handmade cards through the mail. Use caution when using this adhesive on photos or paper, as it can apply unevenly and warp your paper.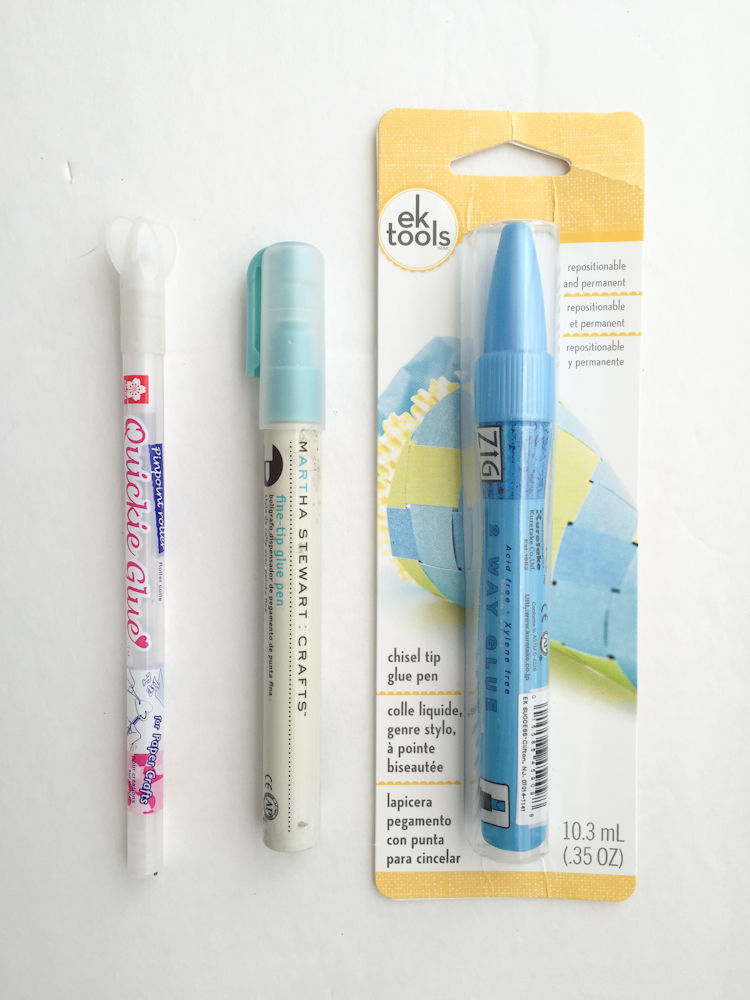 3. Glue pens
Glue pens are an excellent choice for small die cut pieces, such as letters or thin words. These pens work just as a normal marker or pen would: Simply run it along your piece of card stock or paper, and adhesive will flow out. Glue pens are best for items that don't need a large amount of adhesive, such as small pieces of paper or card stock.
FREE Guide: Innovative Ideas for Creative Paper Crafts
Try these four trendy techniques for stunning projects that shine.Download your FREE guide »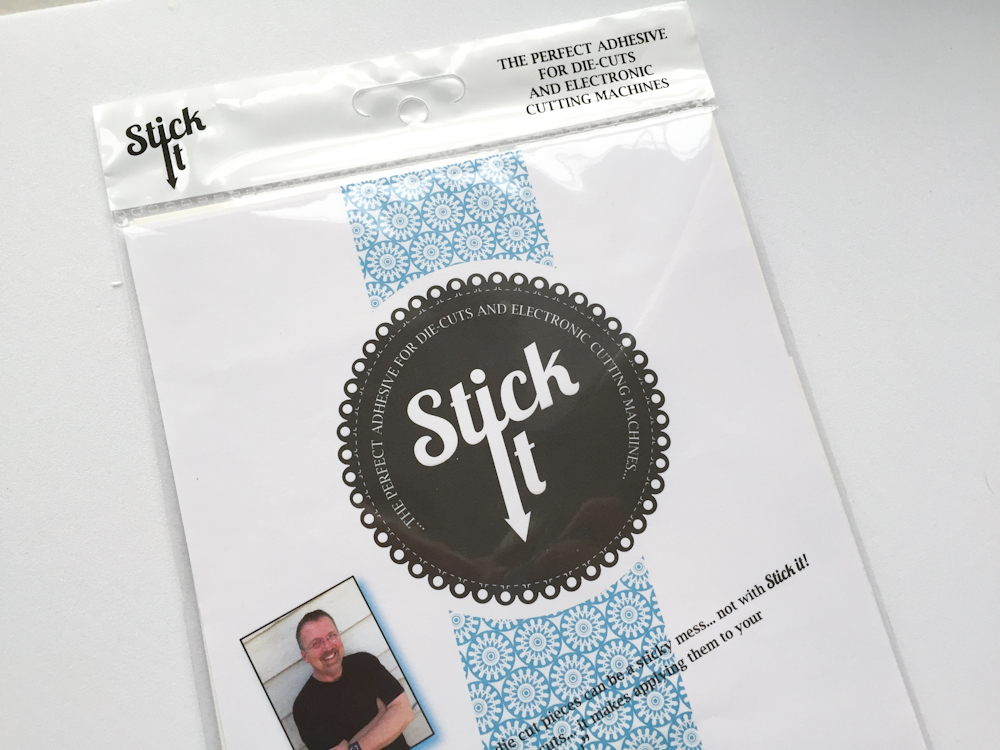 4. Adhesive sheets
Adhesive in sheet form is another excellent option for gluing down intricate die cuts. To use, trim a piece of the sheet adhesive to the approximate size of your die, apply the sheet to the card stock and run through your die cut machine. The end result will be a die cut "sticker" with adhesive applied evenly to one side. Simply remove the backing paper and adhere to your project.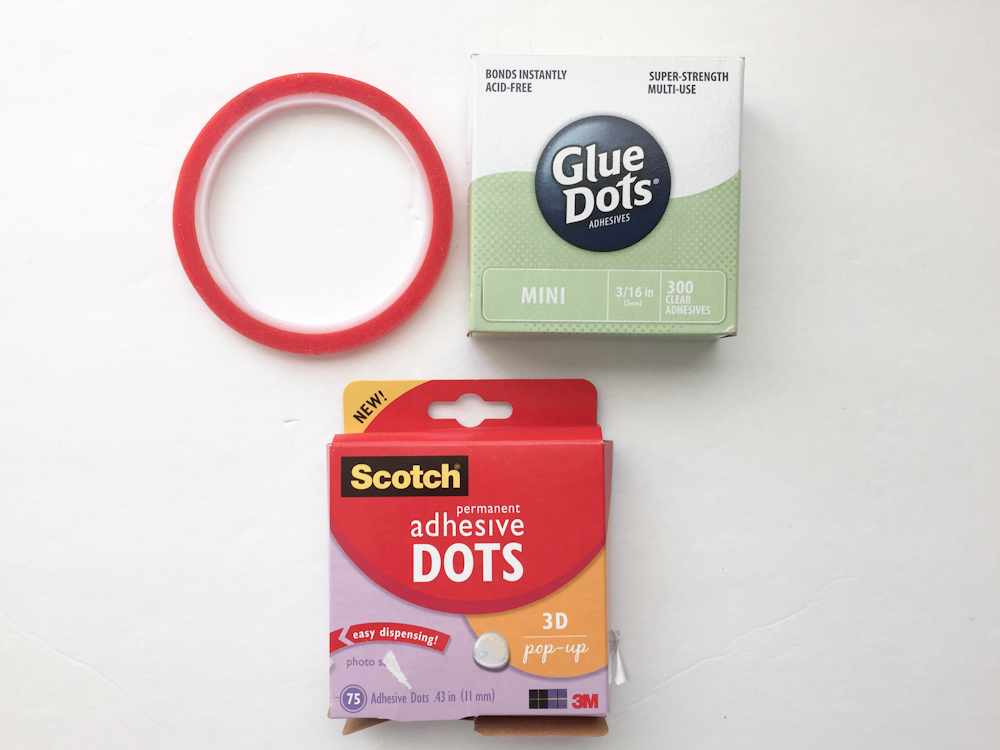 5. Heavy duty
For items that need ultimate hold, heavy-duty craft adhesives are your best choice. These can be found in many forms, such as glue dots or rolls of sticky tape. Trim the tape to desired length and apply one side to your project. To adhere, remove the paper backing from the tape or glue dot and apply even pressure. These are great options when making pages for a mini scrapbook album, gift boxes or anything else that will be handled frequently.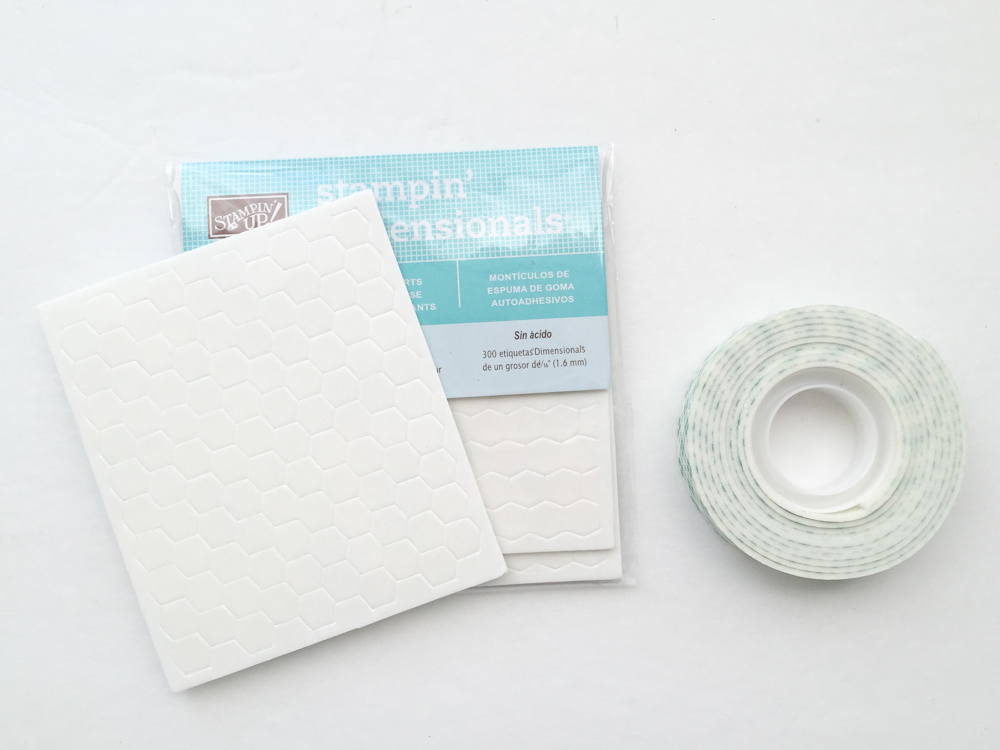 6. Foam
Adding dimension to paper crafts can produce stunning results. Foam adhesive is the best way to quickly add dimension to any project. You can find foam tape in small ready-made squares or in large rolls, which you can cut pieces from. Foam adhesive is also offered in various heights, allowing you to add small hints of dimension or bold statements of height on your project. Foam is best used with small embellishments and heavyweight card stock that will not bend or bulge around the foam.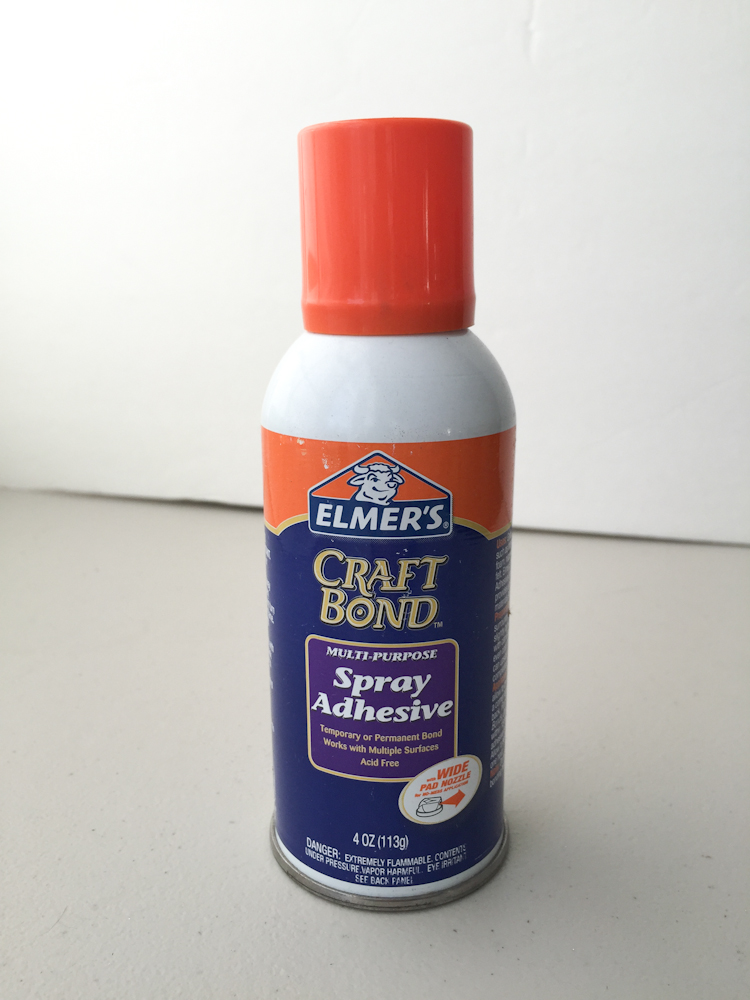 7. Spray
While a bit messy, spray adhesive is an excellent and cost-effective choice for quickly applying an equal amount of adhesive to paper or card stock. Spray adhesive is best for intricate or thin pieces of paper or card stock, such as letters or word phrases.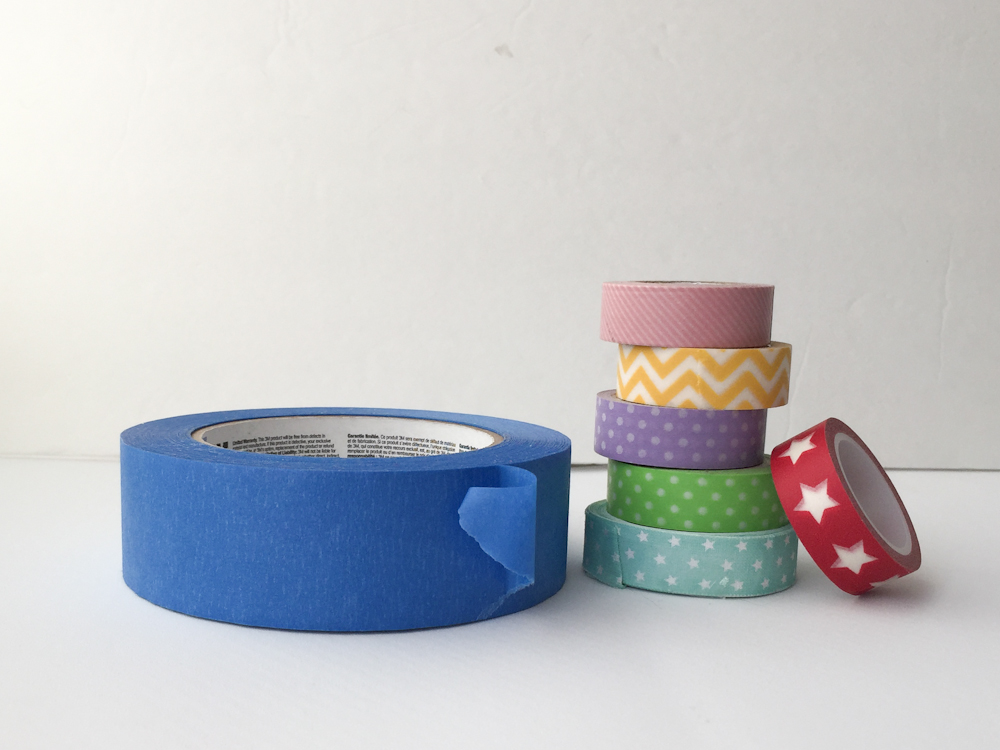 8. Temporary
Sometimes you just don't want to stick everything down permanently! Temporary adhesive is a tool every paper crafter must have in their arsenal. It is offered in tape runner, liquid and pen forms; some popular temporary adhesives include painter's tape and washi tape. Apply these pieces of tape to dies as you run them through your machine to assure accurate placement. You can also temporarily adhere photos to a scrapbook layout, as the tape should remove without tearing your paper. 
FREE Guide: Innovative Ideas for Creative Paper Crafts
Try these four trendy techniques for stunning projects that shine.Download your FREE guide »