No, you're not dreaming: This unique pizza dough recipe only takes 10 minutes to prep and requires just two ingredients. It's a kitchen miracle!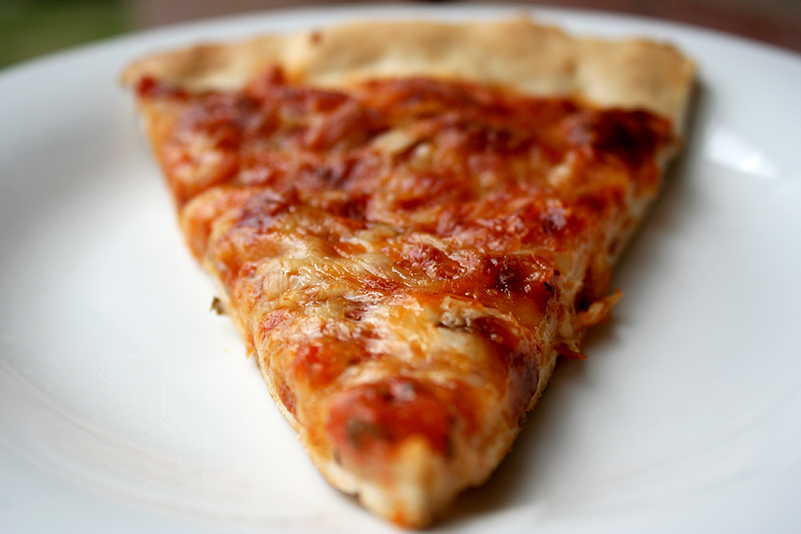 Photos via CakeSpy
How does this pizza dough work?
The texture of this easy DIY dough is little different from a traditional pizza crust made with yeast. It doesn't have quite the same buoyancy that comes with a slow-rise dough, but it works very well for a thin, cracker-like crust. Plus, it has unique, slightly tangy flavor.
The idea for this recipe comes from the new book Baking Secrets From the Bread Monk, the latest offering from Father Dominic Garramone. In addition to being a bona fide bread whisperer and an actual monk, Dominic is also the instructor of Bake Your Best: Sweet Yeast Breads, Challah, and More.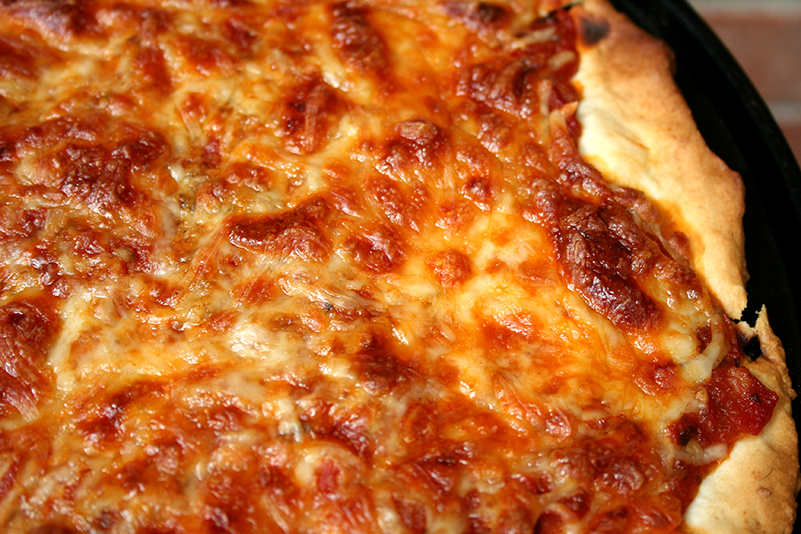 Two-ingredient pizza dough recipe
Makes 1 portion of pizza dough (suitable for an approximately 14″ pie)
1½ cups self-rising flour
8 ounces full-fat plain Greek yogurt 
Step 1:
Place a rack in the middle position in your oven. Preheat the oven to 500 F.
Step 2:
In the bowl of a stand mixer fitted with the dough hook, combine the self-rising flour and the yogurt.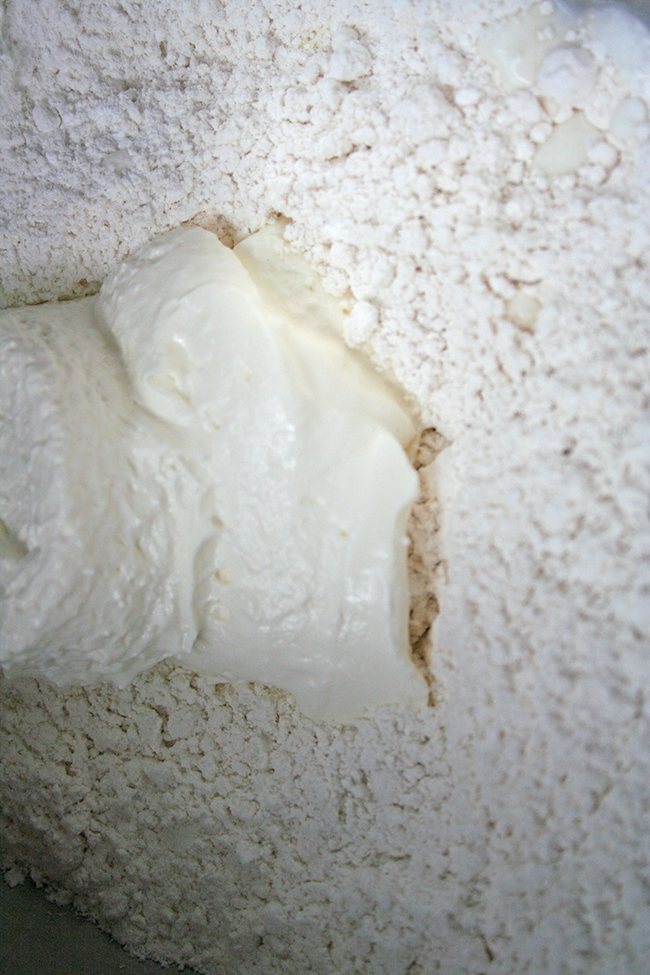 Step 3:
Mix on medium speed for 6-8 minutes, or until the mixture has come together into a soft, pliable ball.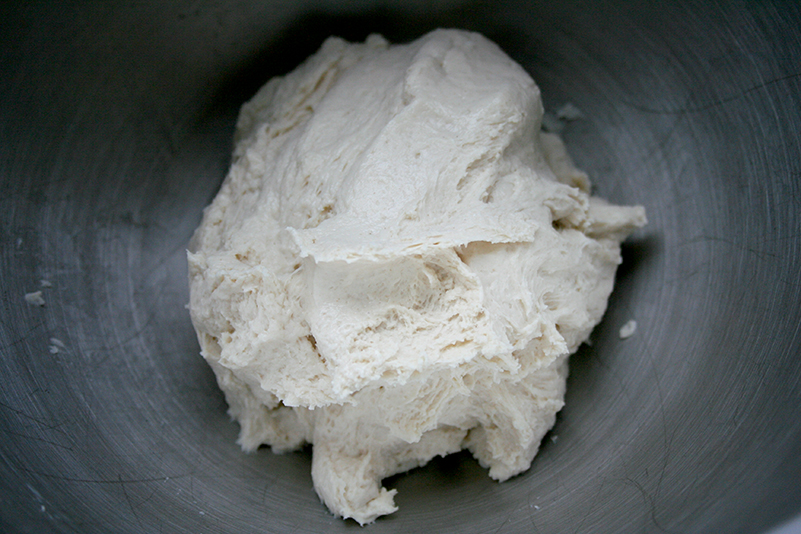 Step 4:
Let the dough rest for about 10 minutes before proceeding. This makes it easier to stretch later.
Step 5:
Using slightly wet hands (to discourage the dough sticking), remove the dough from the bowl. Gently stretch/press it on a lightly oiled baking sheet. You'll be able to easily stretch it into an approximately 14″ crust dough.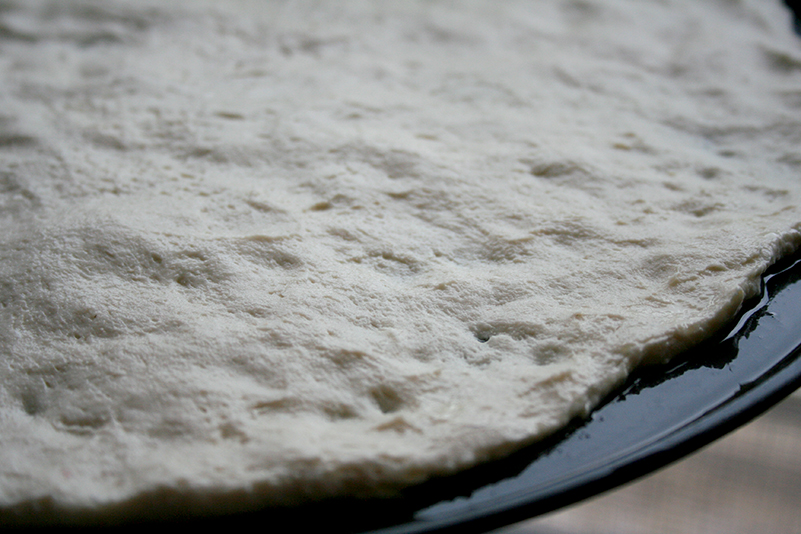 Note: Because this crust is not quite as sturdy as its more traditional counterparts, I found it easiest to simply press/stretch the dough onto a pan. However, if you love the crispy crust that a pizza stone imparts, you can place your baking sheet atop a preheated stone.
Step 6:
Top with your desired pizza toppings and bake until the cheese has melted to your liking and the crust is golden. Remove from the oven, and let cool slightly before serving.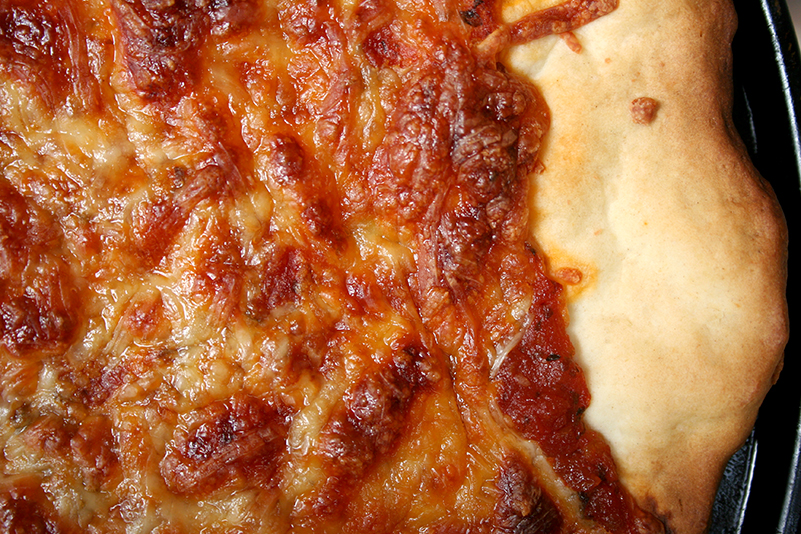 Recipe notes
Self-rising flour
Don't have self-rising flour? No problem. You can transform regular all-purpose flour into self-rising flour by adding baking powder and salt.
King Arthur Flour's reliable DIY self-rising flour recipe calls for 1½ teaspoons baking powder and ¼ teaspoon salt per cup of flour.
If you want to make exactly 1½ worth for this recipe, add 2¼ teaspoons baking powder and ¼ teaspoon + 1/8 teaspoon of salt. 
Yogurt alternatives 
I've made this recipe several times and have found that sour cream works just as well as yogurt, in an equal quantity. This recipe has not been tested with low-fat yogurt or non-dairy alternatives; if you give it a try, please let us know in the comments how it comes out!
Baking temperature
Many pizza recipes call for a high baking temperature. In this case, it's particularly important because the moisture in yogurt can make the crust soggy if baked at a lower temperature.