I love knitting with two (or more!) colors. It always seems to add a bit of extra excitement and interest into your otherwise regular knitting. If you haven't done stranded colorwork knitting before, it's easy to be scared off, but don't worry! With a few tips and perfectly picked patterns, you'll be on your way to creating the stranded knitting projects of your dreams!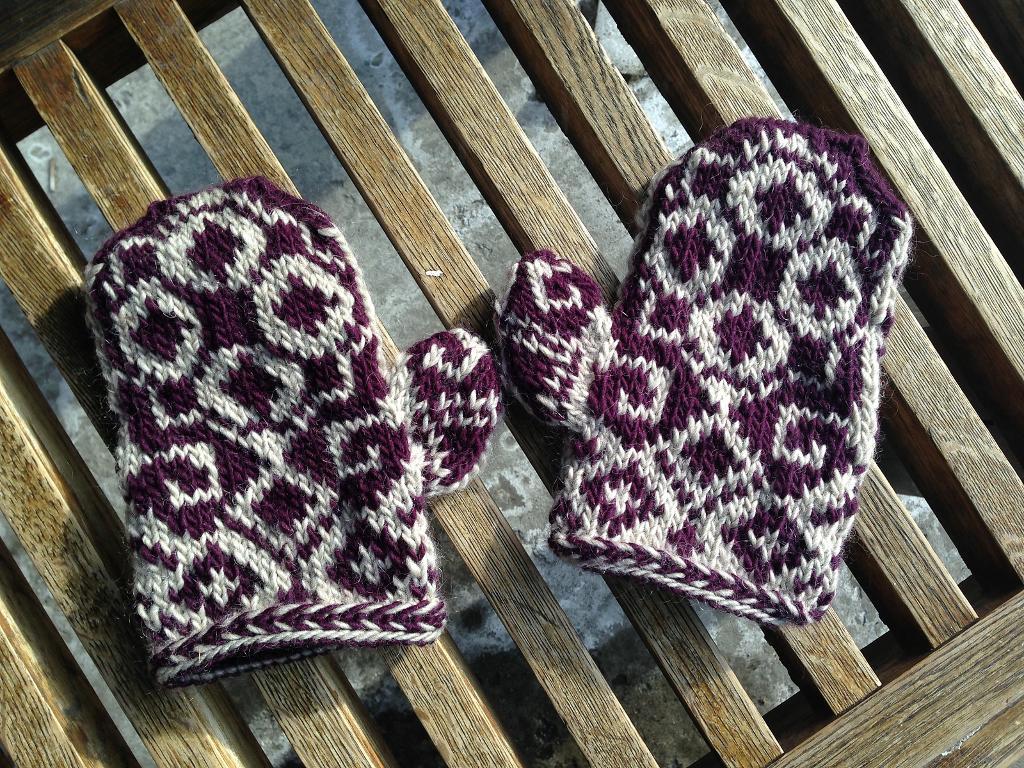 Sawatch mittens made in the online knitting class Stranded Colorwork: Basics & Beyond by Bluprint member Justine Lark
Here are a few tips to make your adventure into knitting with two colors a little bit easier.
Start small and knit in the round.
If you've been eyeing an gorgeous Fair Isle sweater but aren't ready to take on the challenge, or time commitment, start will a smaller project. These projects can be just as gorgeous and are also lower risk. This means, if you notice an error or are having tension issues you could potentially have to rip back 50 yards where ripping back in a sweater can mean hundreds!
Knitting a colorwork project in the round means no purling. Many people find purling colorwork to be a bit fussier and hard to manage (especially if you're new to two color knitting). Starting with a round project like a cowl will allow you to practice the motions of switching between colors.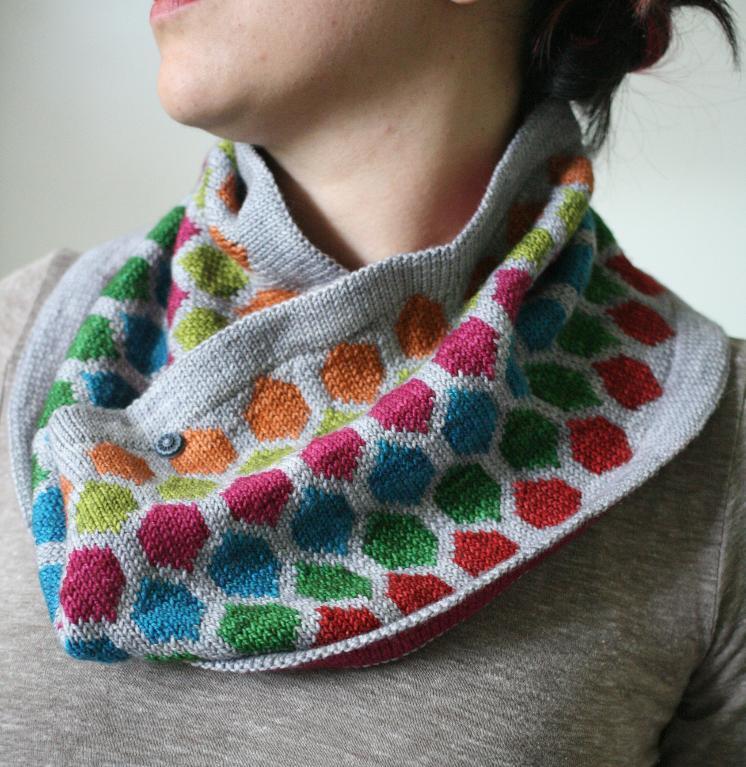 Photo via Bluprint instructor Miriam Felton
This cowl is a great example of a starter colorwork piece. While the design is shown using multiple colors, the designer also has a sample that is just as stunning using only three colors. The colorwork pattern in the cowl is simple and will be very intuitive to knit. This is also a great project to use up those special skeins of fingering weight yarn many of us have stashed away.
Get the Chromaticity Cowl pattern here.

 Photo via Bluprint member PuddleFish
This lovely cowl is knit in worsted weight yarn and uses less than 100 yards for each color, meaning your first colorwork cowl will work up quickly! It features a lovely winter motif that uses only two colors and will give you a lot of practice switching between colors.
Round yoke sweaters
When you're ready to move past small projects, consider trying a round yoke sweater. These sweaters are immensely enjoyable to knit. Most feature the colorwok portion only on the yoke and/or cuffs and hems. When you're knitting a colorwork design in a round yoke sweater you will work straight portions of colorwork, followed by a row that incorporates increases or decreases (this will vary depending on if the sweater is a top-down or bottom-up construction).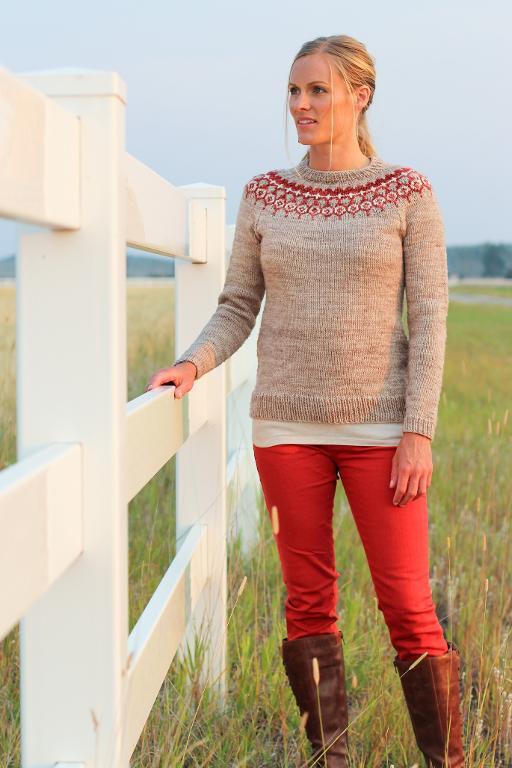 This lovely sweater is knit from the bottom-up. The two color portion is worked in the yoke only and while this sweater does utilize two other contrasting colors along with the main color, only two colors are ever worked in the same row. This would make a perfect beginner sweater, allowing you to practice some new techniques (short rows!) and finish with a phenomenal looking sweater.
Get the No Bad Weather Sweater pattern here.
[box type="shadow"]
Make colorwork work for you with the online knitting class Stranded Colorwork: Basics & Beyond! Get in-depth instruction for knitting three pairs of mittens with eye-catching stranded colorwork from knitwear designer Sunne Meyer.
Sign me up! >>
[/box]
Do you love to knit colorwork? If you haven't tried it before, what aspect do you feel the most nervous about?