When you picture two-color knitting techniques, you might picture yourself sitting in a tangle of yarn, ready to scream and throw the project out the window. That certainly was the case for me the first time I tried colorwork.
But colorwork techniques don't have to be that complicated. Colorwork doesn't even have to involve more than two colors!
Dip your toes into the waters of colorwork with these two-color knitting techniques. We've even divided them by skill level and recommended patterns so that you can choose the two-color knitting technique you're most comfortable with.
For the beginner: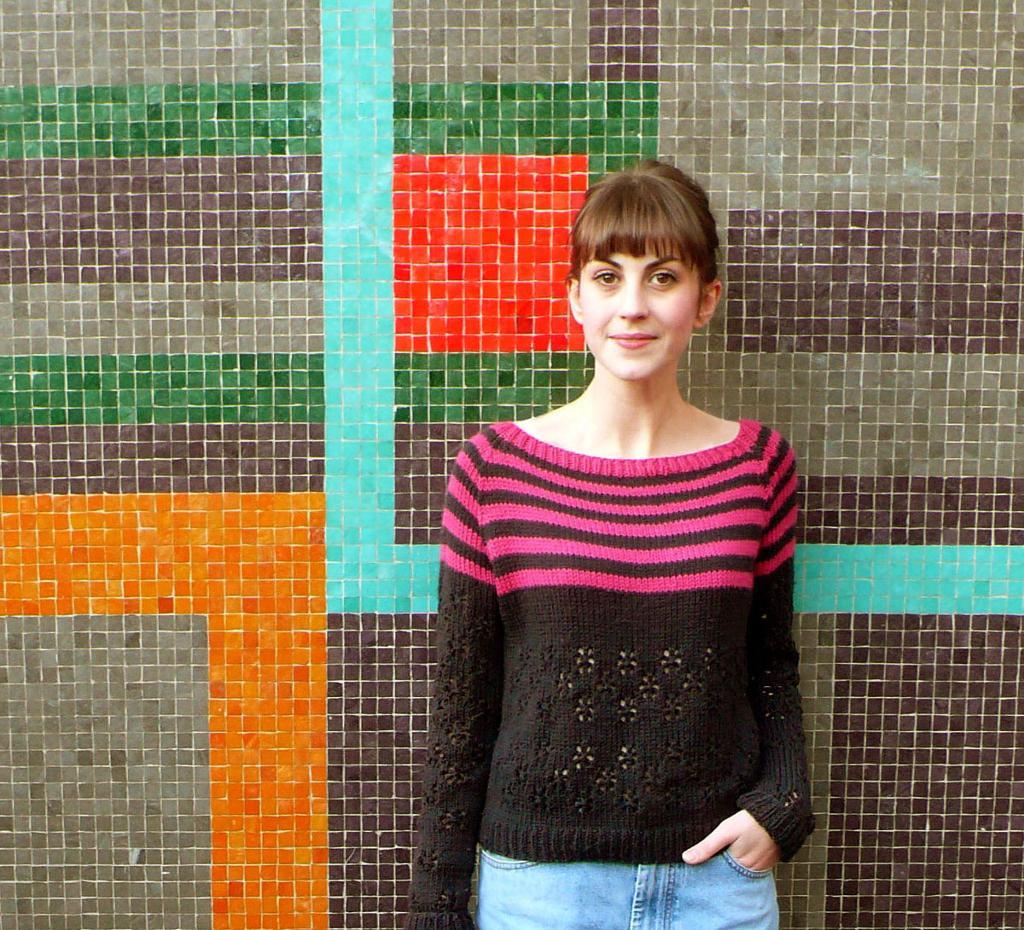 Photo via anna_rave
Stripes
Stripes are one of the simplest ways to achieve a two-color knitting pattern. Once you get the hang of changing yarn colors, you're good to go!
Photo via casapinka
Intarsia
Intarsia, sometimes called picture knitting, is a little more complicated than stripes. Larger blocks of color eliminate the need for floats along the back, making it much easier to knit than other types of colorwork.
For the intermediate knitter: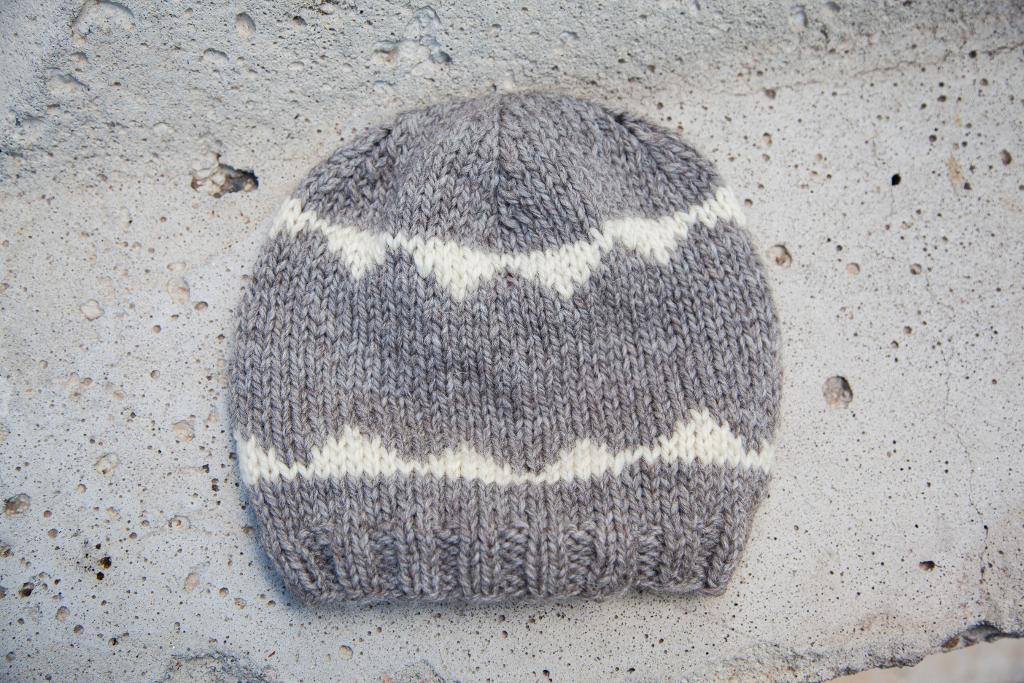 Stranded colorwork
Stranded colorwork is simply knitting two or more colors at once. The tough part about stranded colorwork is that it involves floating the colors in the back of the work. Thankfully, stranded knitting with only two colors isn't quite as crazy as, say, knitting with four colors at once, so it's a great place to start. The two-color hat above is exclusive to Craftsy members enrolled in Knit Lab: In the Round with Stefanie Japel.
For the advanced knitter: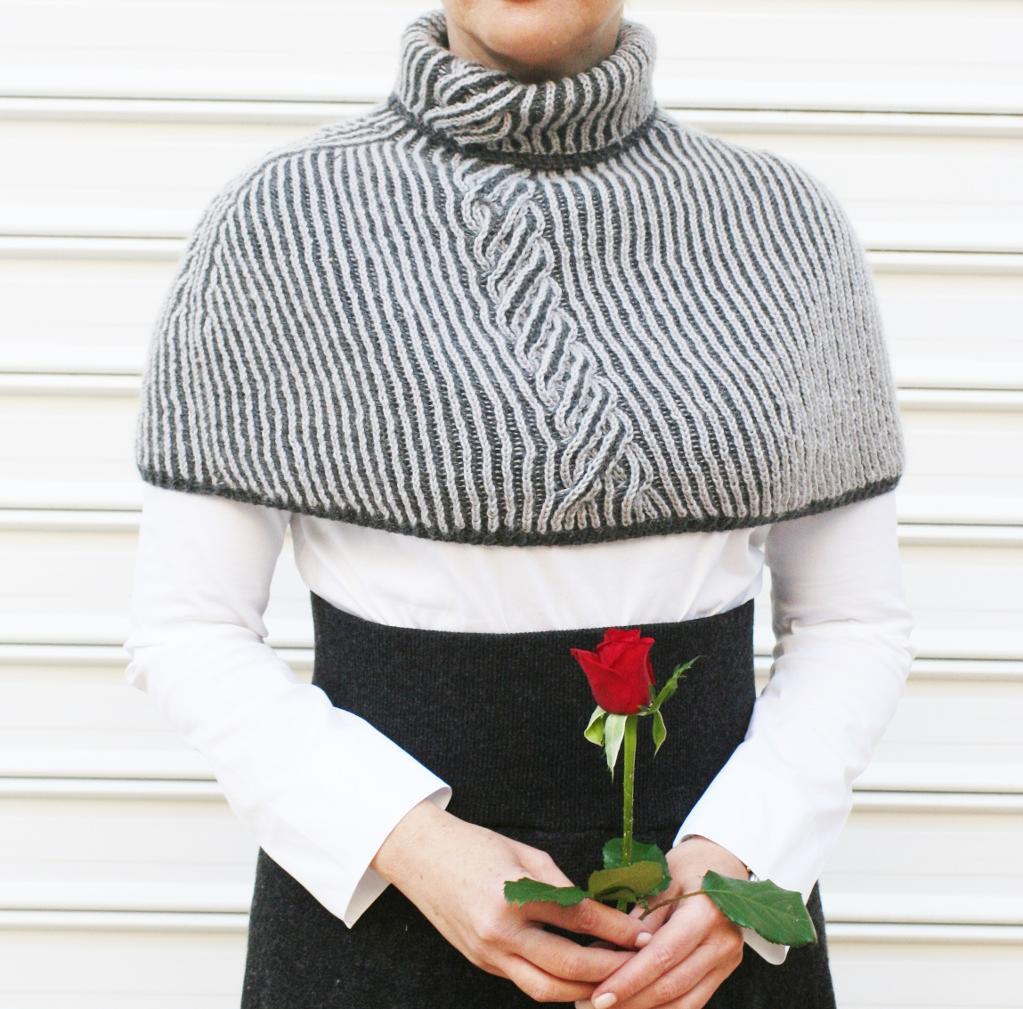 Photo via Evelyn_S
Brioche
Brioche is a beautiful technique that uses two colors to produce a reversible knitted fabric. There's no wrong side; the colors take turns being the dominant color in the pattern to produce a unique look that's totally easy to spot. The Brioche Cabled Capelet pictured above uses two different shades of gray, but you could use any two colors you'd like.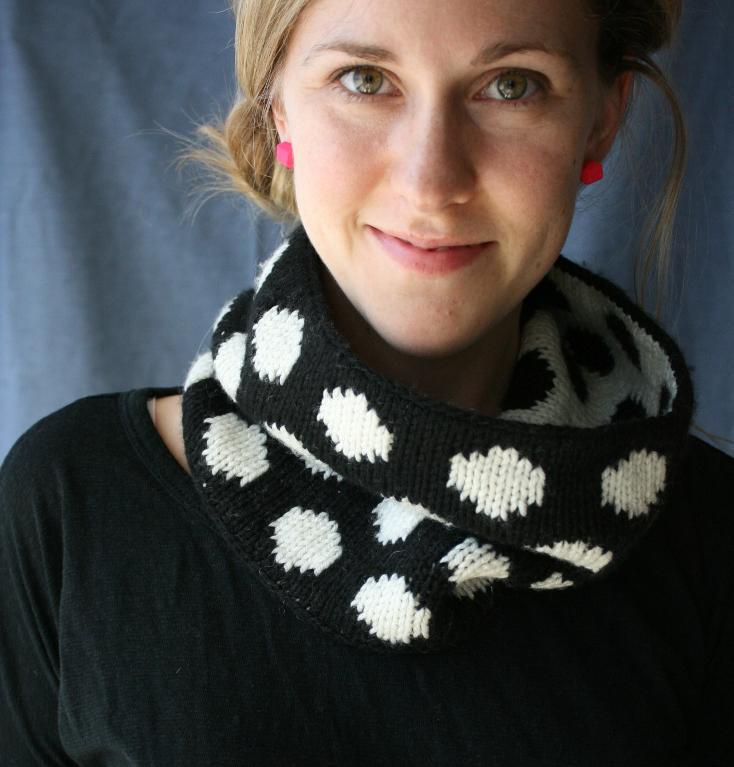 Photo via theyarniad
Double knitting
Like brioche, double knitting creates a reversible knitted fabric. However, the technique used to knit brioche and double knitting is a little different.
Double knitting is like creating two layers of knitted fabric at once. If you think things might get a little tricky, check out the Foundations of Double Knitting class with Lucy Neatby, where you'll learn all the basics of double knitting, plus knit up some amazing double-knitted projects.
What's your favorite way to knit with two colors at the same time?