Stranded colorwork knitting can be totally intimidating if you've never tried it before. But how else will you add a stripe to that scarf or even a fun little picture to the center of your sweater?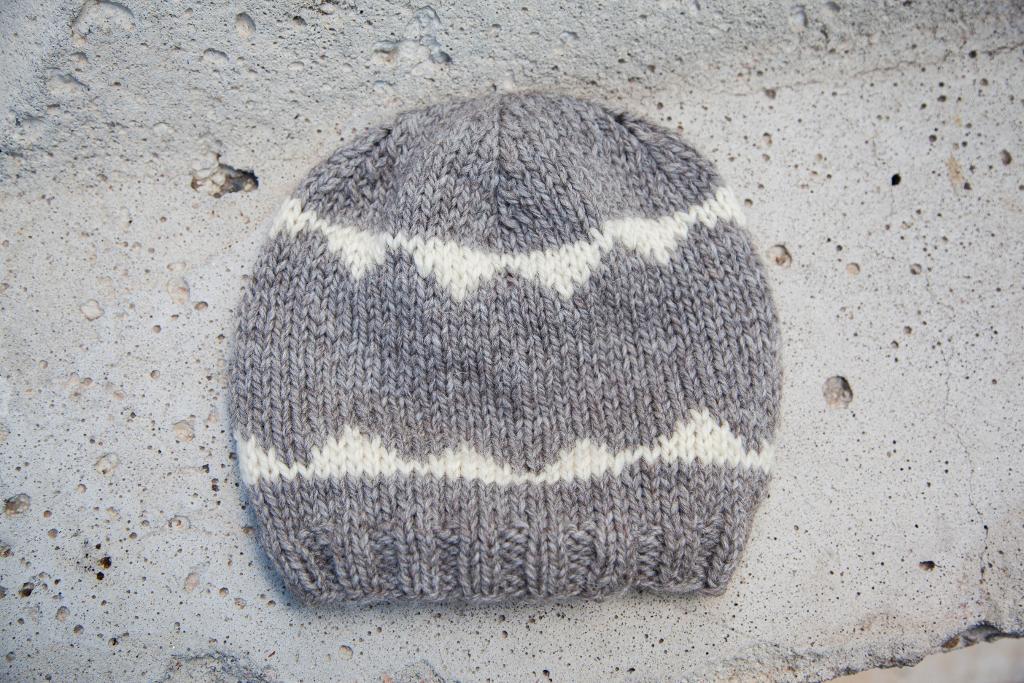 Photo via Stefanie Japel
Accepting the color knitting challenge doesn't mean you have to start off with a Fair Isle project that involves multiple colors. Two-color knitting patterns can teach you a lot of new skills, from changing yarn colors to knitting intarsia and even knitting stripes. The best part about two-color knitting is that you don't have to have large amounts of yarn to add a second color. Close your eyes, picture your stash, and think about colors that work well together, even if one of those colors isn't a neutral.
We've pulled a few of our favorite two-color knitting patterns from our talented Bluprint members. Choose a few you like and knit them up with two of your favorite colors!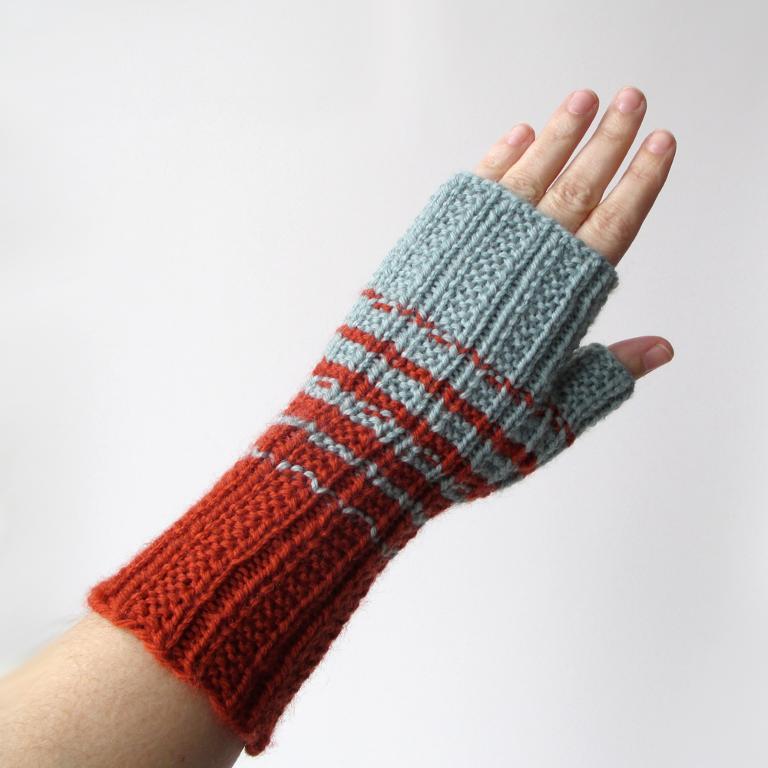 Photo via Lizella
Two-Color Fingerless Gloves
I can already picture these in about a bazillion different color combinations. Purple and blue? Gray and red? The hardest part is making a decision on which colors to use. The pattern comes with two versions — long gloves and short gloves — so you can make several pairs of gloves that look completely different.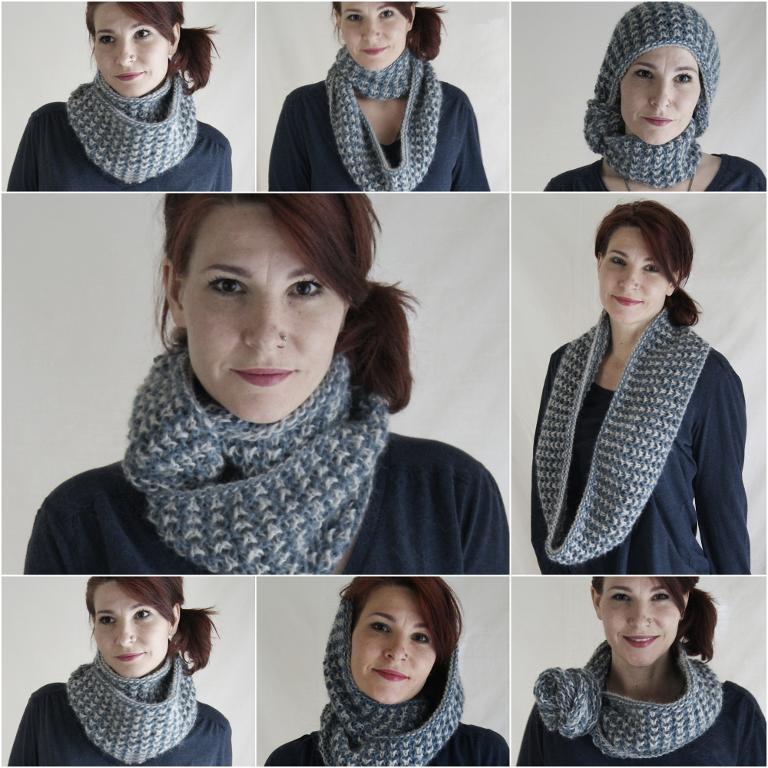 Photo via LavishCraft
Pebbles Two-Color Cowl
This cowl is proof that two-color knitting doesn't always have to involve stripes. The designer used a fun "row below" technique to combine the light gray and blue colors of this cozy cowl. The raised texture the technique creates makes the cowl even warmer!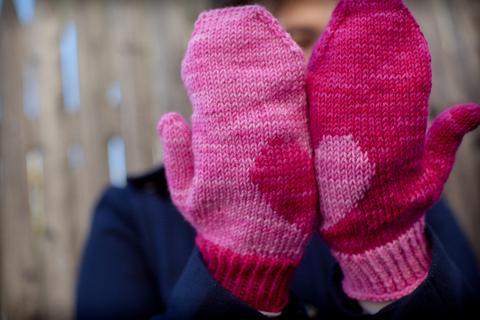 Photo via MariKnits
Two Hands Make a Heart Mittens
Brave the intarsia colorwork with these awesome heartfelt mittens. Not ready to try intarsia? You can also add the hearts later using a duplicate stitch. If hearts aren't your thing, the designer also has an equally awesome snowflake mitten knitting pattern.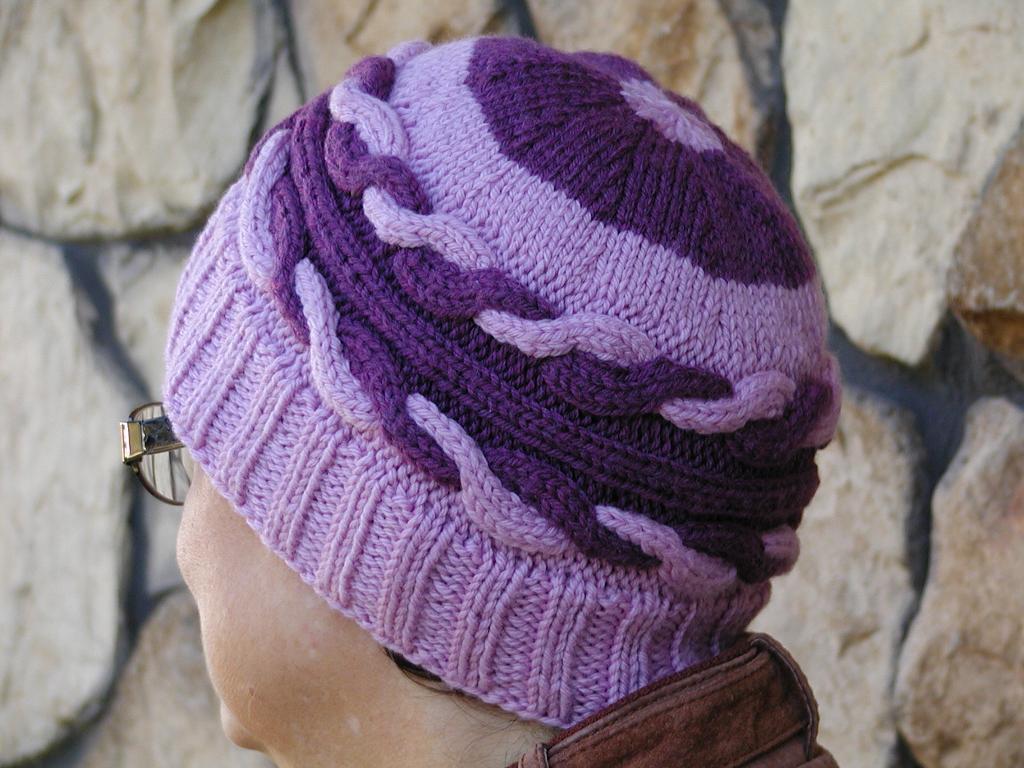 Photo via Knitting Muse
Tango Hat
I totally gasped the first time I saw this knitting pattern — and it's not just because purple is my favorite color. The designer calls this hat pattern "a rhythmic dance of two-color cables" — which explains naming the hat after the tango.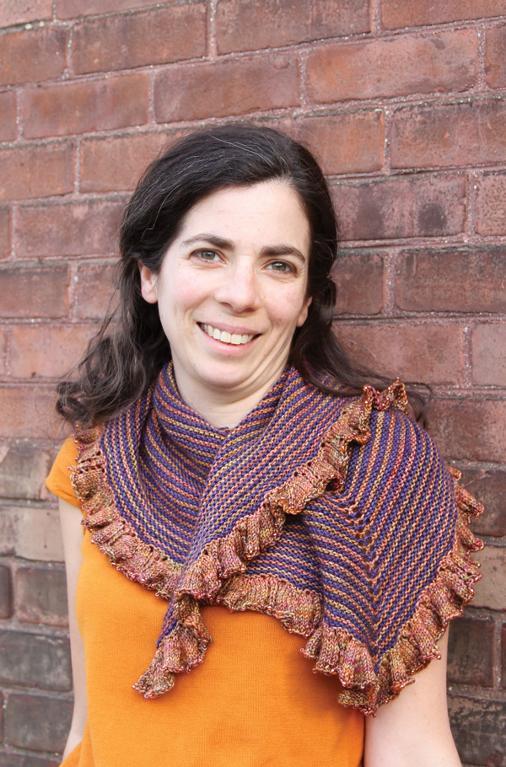 Photo via Laura Nelkin
Selata Shawl
Craftsy instructor Laura Nelkin's shawls never disappoint. Her Selata Shawl could be worked in one color, sure, but what fun would that be? The lacy ruffle on the edge is optional, too, but it's a great way to really show off that two-color knitting combination.
If you're as in love with Laura's shawls as I am, you'll want to check out her class Mastering Lace Shawls for designs that are just as pretty as the Selata Shawl. (And yep, the class comes with exclusive knitting patterns!)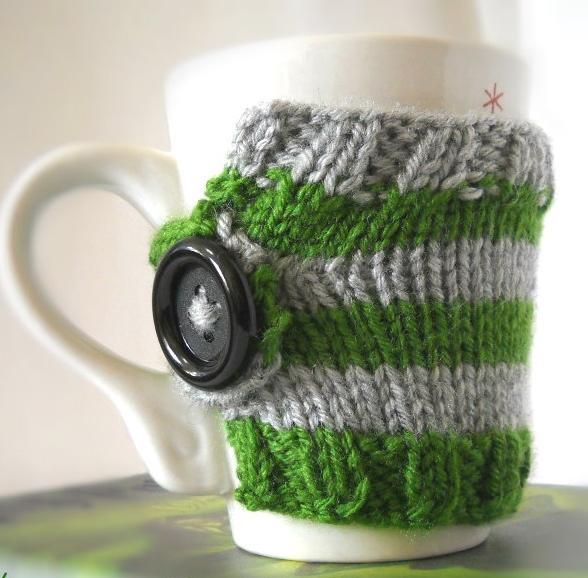 Photo via naturegirlknits1
Striped Mug Cozy
If two-color knitting really makes you shake in your shoes, this striped mug cozy is the perfect starting point. Not only is the project small, but it also doesn't involve carrying yarn strands as you knit. And besides, whose mugs couldn't use a colorful little pick-me-up?
To learn how to knit with two colors at the same time, check out Stefanie Japel's Knit Lab: In the Round class. In addition to two-color knitting, you'll also learn four different ways of knitting in the round and how tread both cable and lace charts while making a headband, a hat, fingerless mitts and a cable and lace cowl.
Are you already a two-color knitting pro? What's the first two-color project you tried?