Few things make me feel as cozy as knitting with tweed. There's something about the little flecks of color blended into a warm wool that makes me want to curl up with a cup of tea while I knit.
Tweed knitting is versatile, too. You've likely seen classic knit tweed sweaters, but our Bluprint designers are knitting tweed in all kinds of ways. From short row cowls to lace shawls, there are plenty of ways to put a modern spin on classic knit tweed.
Grab a cup of tea and curl up on the couch with your needles and one of these beautiful tweed knitting patterns. Not sure what type of yarn to use? We've got you covered there, too — keep reading!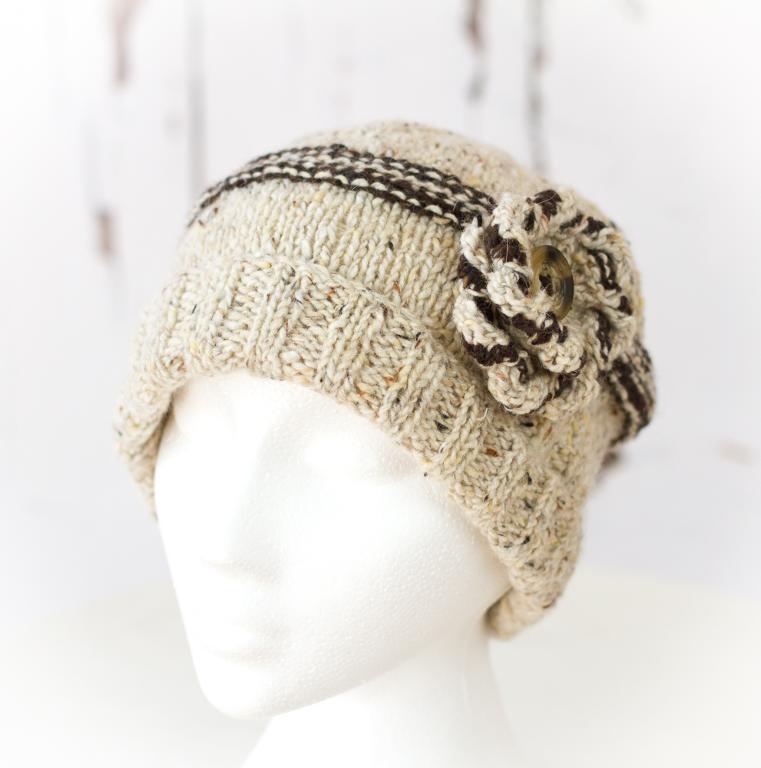 Photo via Bluprint member Blueberry Barn
1. Lakeland Tweed Flower Hat
Tweed is perfect for those blustery days when you need to wear a hat to be cozy. You can knit this hat even if you don't know how to knit in the round. The hat is knit flat, then seamed up the side.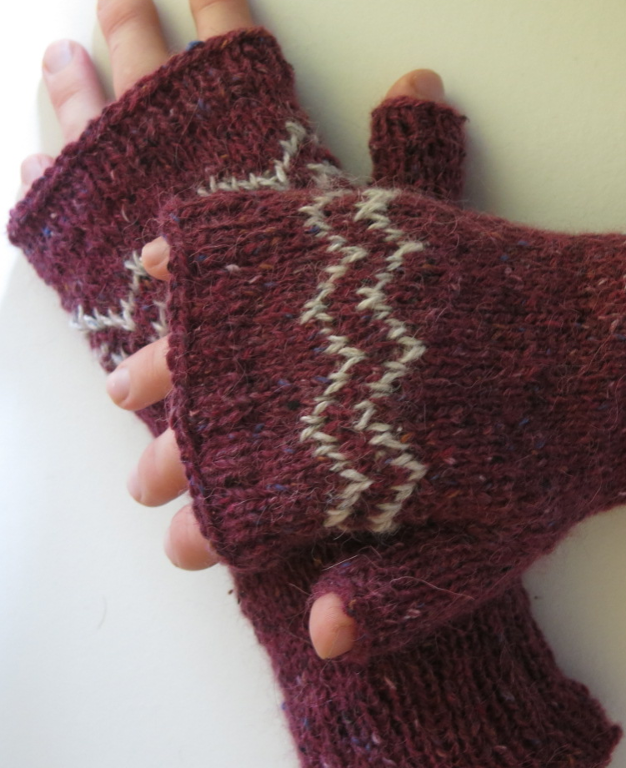 Photo via Bluprint member Littletheorem
2. Blaze Mitts
If you're new to colorwork, this is a great first project to dip your toes into. This uses Rowan Felted Tweed DK, a yarn that has several beautiful colors to choose from. If you don't want to buy an entire skein of yarn just for the zigzags, you can substitute with a DK-weight that you already have in your stash.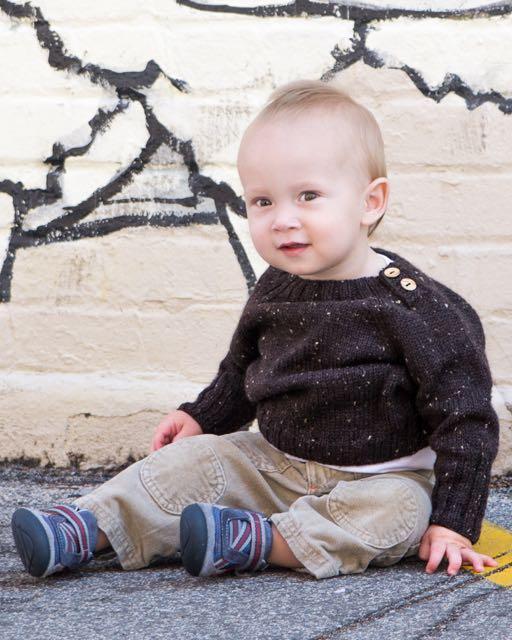 Photo via Bluprint member JohnnySkein
3. Omino (Little Man) Sweater
Don't leave little ones out of the cozy tweed fiber craze. I love tweed paired with wooden buttons, like the ones on the shoulder of this sweater. The yarn featured here is a blend of wool, alpaca, acrylic and viscose, making it just as soft as it is warm.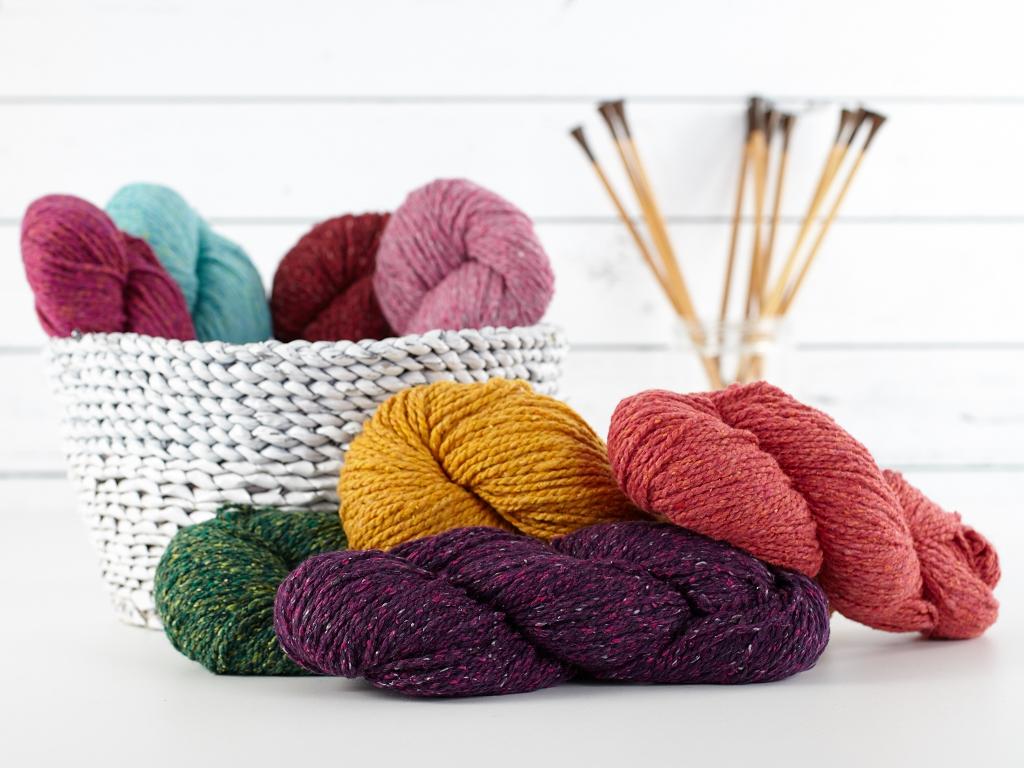 4. Plymouth Taria Yarn
From jewel tones to sea-colored fibers, this Plymouth Taria Yarn will inspire you to create all kinds of tweedy goodness. The blend of merino wool, silk and llama will certainly be one of the most luxurious fibers you've ever touched.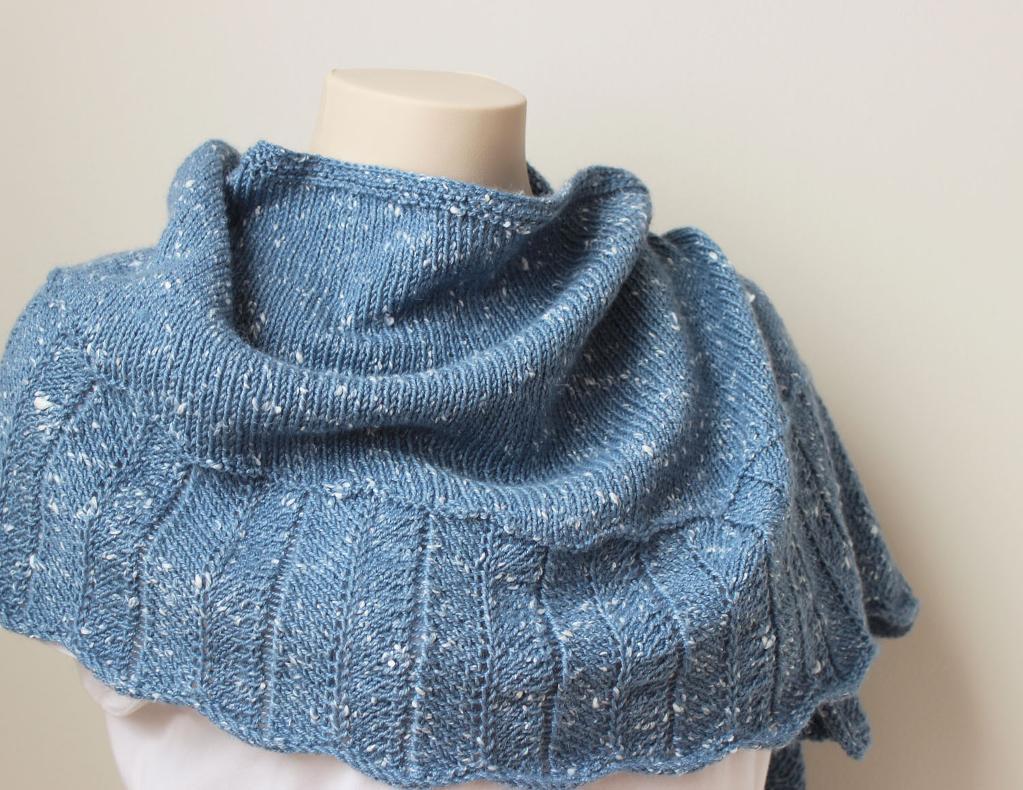 Photo via Bluprint member Monique Gascon
5. Tweedy Shawl
This shawl is a great intro to lace knitting. Ease your way through the stockinette stitch at the top, then add the pretty lace border that's a little more challenging. Designer Monique Gascon says you can also style this shawl like a scarf. Check out the pattern's other photos to see more styling options.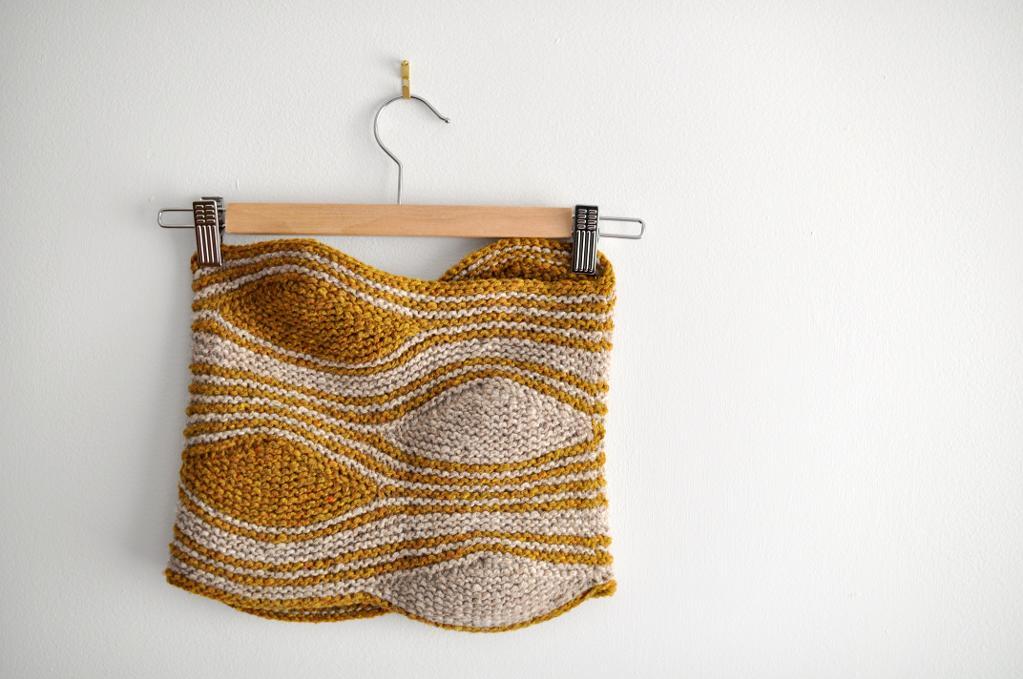 Photo via Bluprint member cosmicpluto
6. Turbulence Cowl
Many knitters prefer to stick with one color per project when knitting tweed, but I love how this cowl looks when two different colors of tweed are combined. You'll use the wrap and turn technique to create the short rows in the wave. If you've never used that technique, Crafty's FREE mini class Short Rows with Carol Feller will give you a great overview.
Photo via Bluprint member SandraNesbitt
7. Tweedy Mosaic Shawl
Colorwork and tweed make a lovely combo. The contrasting pink color is knit with a mohair yarn, giving the tweed a fuzzy, lofty edge. This design goes for that trendy neon-and-neutral trend, but I'm anxious to try it with a few other color combinations, too!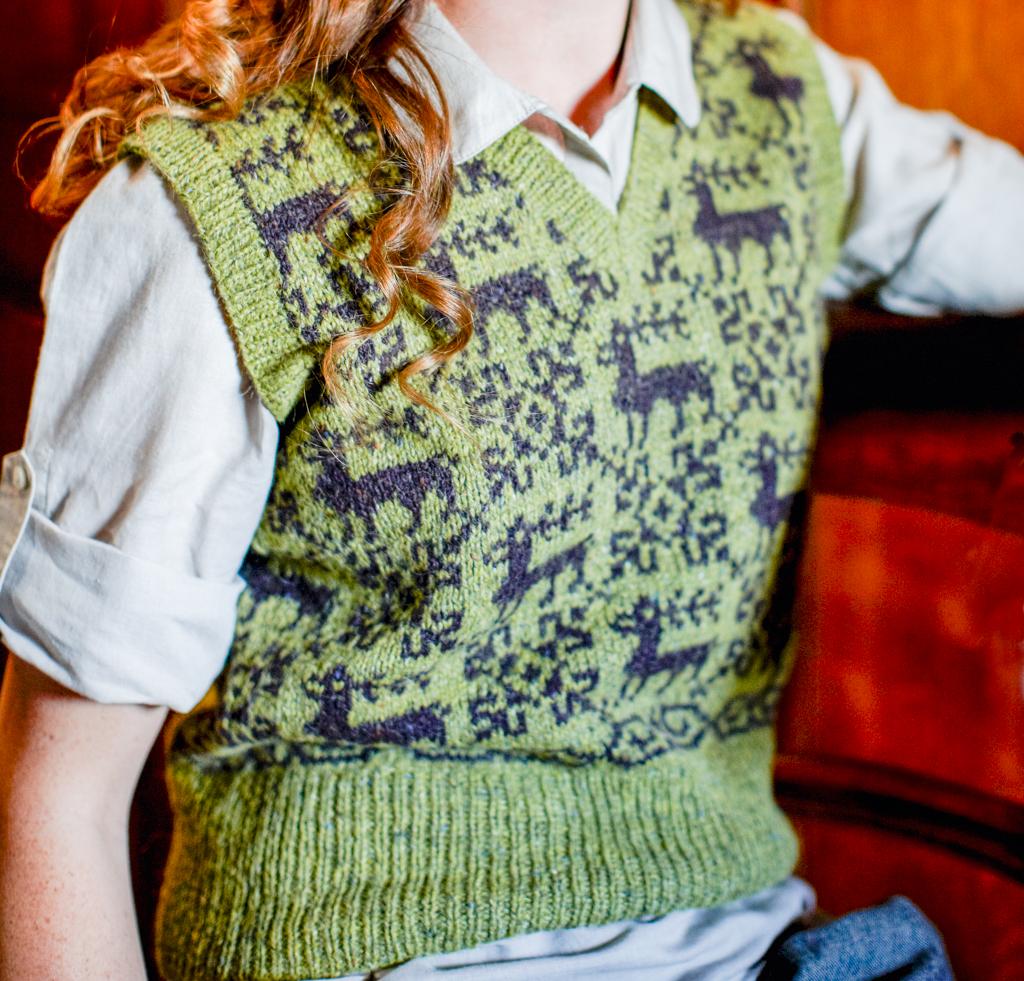 8. Reindeer Slipover Kit
This is the ultimate holiday knitting pattern! This kit comes with the yarn and pattern to create these dancing reindeer that can slip over any long-sleeved shirt. Start knitting now and you'll finish in time for all your holiday parties.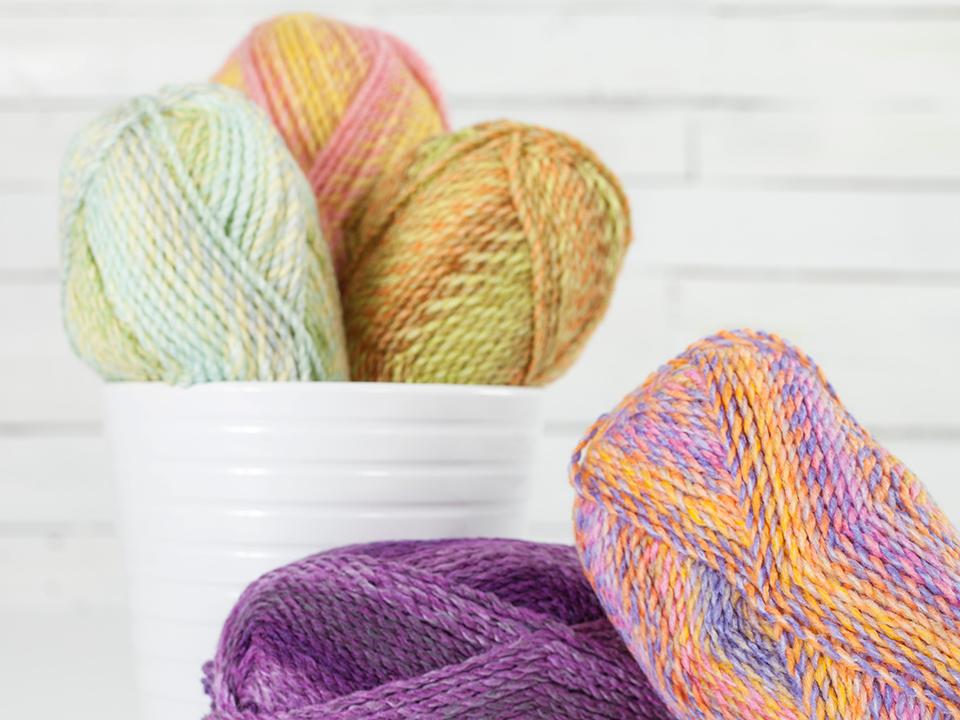 9. Lion Brand Tweed Stripes
Looking for a budget-friendly tweed? This yarn offers a little update to classic tweed, adding a self-striping element that eliminates the need to change yarn colors.
Get Yarn You'll Love, Fast!
Find the yarn you need for your next project, at the right price.Shop yarn now »