Combining cake and pop culture? Totally sweet. Parlaying prime time programs into TV show cakes is a fantastic way to create highly personalized and fun feats of cake decorating.
There are a number of creative ways to create a cake inspired by your favorite show, from riffs on the show logo to treats that include characters or motifs from the show. Get inspired by these amazing examples of TV show cakes inspired by dramas, comedies and even even reality TV.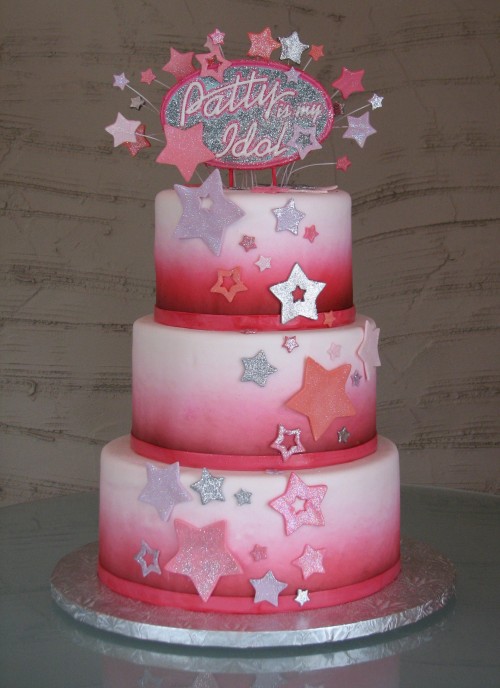 Photo via Whipped Bakeshop
American Idol
It's easy to turn a favorite TV show into a sweetly personalized birthday treat. This gorgeous American Idol themed cake features a hand-painted pink gradient along each of the three tiers, and is festooned with edible glitter-coated stars and a handmade topper made to mimic the show's star-studded logo.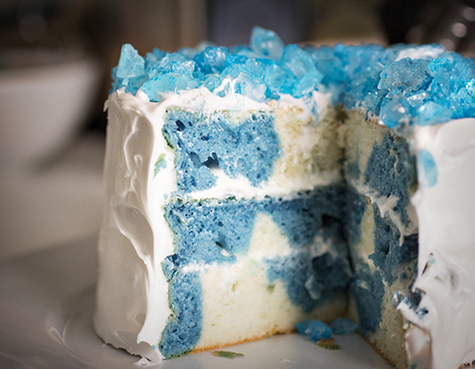 Photo via 17 and Baking
Breaking Bad
Blue raspberry rock candy stands in for what might be the prettiest confection imitation of an illegal substance we've ever seen on this Breaking Bad themed cake. The interior of the cake is just as pretty, with blue and white cake batter swirled to make for a lovely surprise inside once the cake is cut.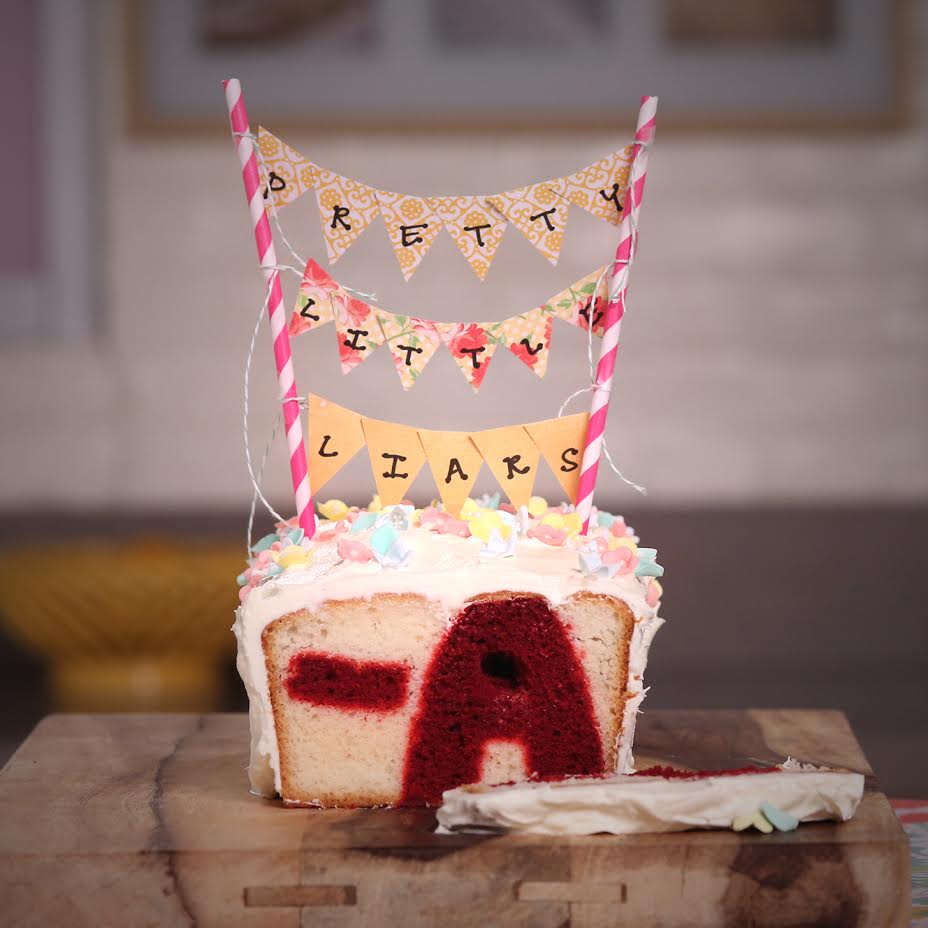 Photo via Yumsugar
Pretty Little Liars
Pretty Little Liars is a show filled with tricks and surprises, and what better way to represent that than with a surprise-inside cake? The "A" embedded in the cake represents an important character in the show in a creative and delicious way, and a handmade flag topper finishes off this lovely loaf cake.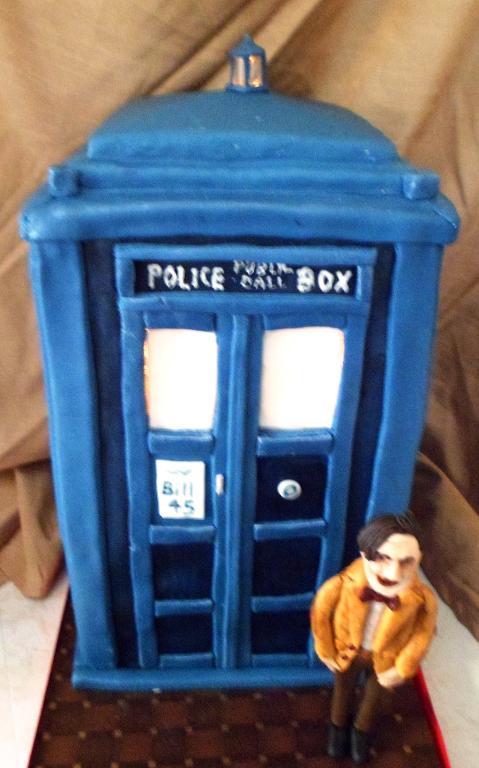 Doctor Who cake via Bluprint member Joys Cakes
Doctor Who
Fondant, cream cheese icing, and many layers of cake came together to form this tasty T.A.R.D.I.S cake inspired by the show Doctor Who. Blue fondant is stacked expertly to create a dimensional booth shape which, is actually backlit for a realistic and impressive effect. A hand-sculpted figurine gives the cake a sense of scale, and adds even more personalization to this special birthday cake.
See more cakes inspired by the Doctor in our roundup of Doctor Who themed cakes.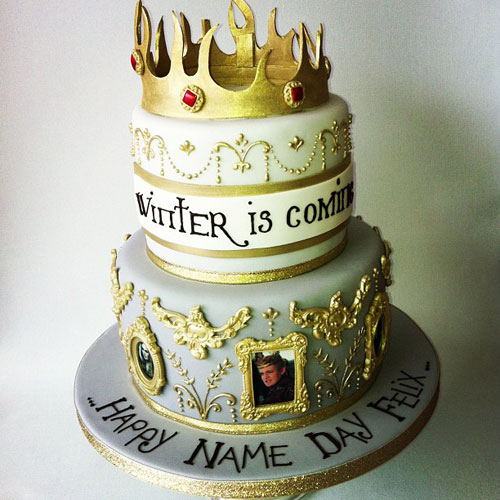 Photo via Anna Tyler cakes
Game of Thrones
For fans of Game of Thrones, this sweet treat takes the cake. A multi-tiered fondant topped confection is adorned with gilded details, including a crown, hand molded fleur de lis patterns, and generally royal-looking motifs. Hand lettering mimicking the style used for the show's logo and credits rounds out this well executed design.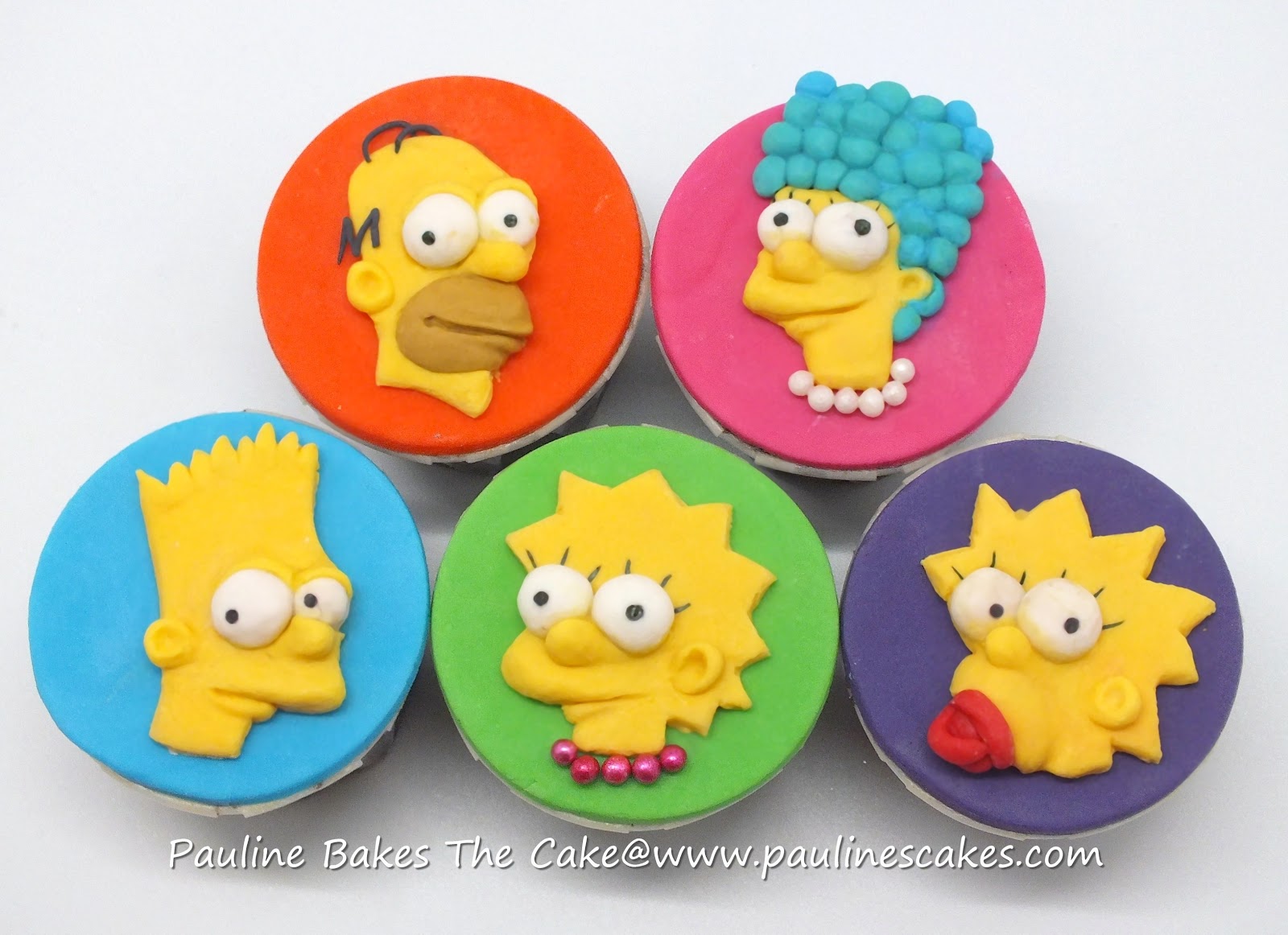 Photo via Pauline Bakes the Cake
The Simpsons
One of TV's longest-running cartoon shows gets a loving ode with these Simpsons themed cupcake toppers. Vibrant fondant circles top cupcakes, which are then decorated with exacting versions of the signature yellow-hued and bug-eyed family. Dragées are cleverly employed to make necklaces on Lisa and Marge.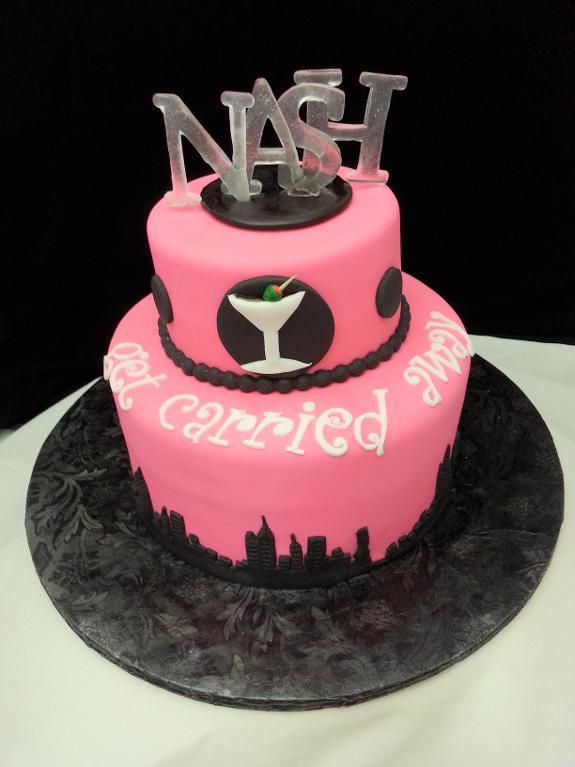 Sex and the City cake via Bluprint member Donna M Lane
Sex and the City
Cocktails and the cosmopolitan urban lifestyle are captured in this Sex and the City inspired cake. Two tiers of pink fondant topped cake are adorned with fondant cocktails and whimsical lettering, and then topped with impressive isomalt letters. It's all grounded by a pretty cityscape lining the bottom of the cake.
What TV show would you love to turn into a cake?