Have you been on the fence about trying Tunisian crochet, thinking that it could be fun but might not be worth the effort? Curious about what you could create with it but afraid of taking on the challenge?
If so, I encourage you to take the plunge! If you need a little more convincing, take a look at this list of reasons to give Tunisian crochet a try.
1. Tunisian crochet is the best of both worlds.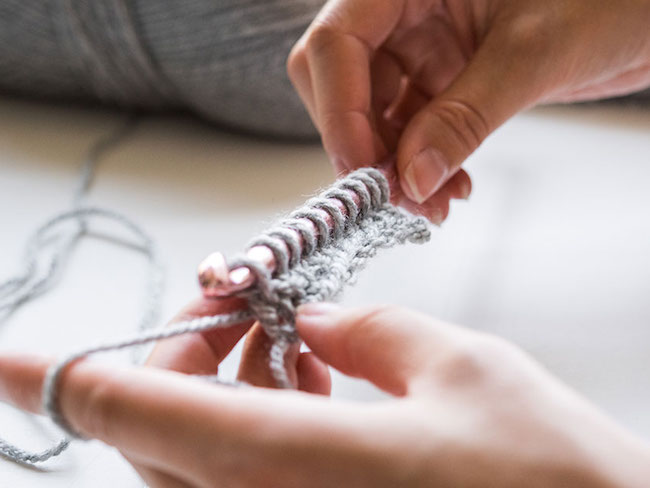 Tunisian crochet combines some crochet techniques with some knitting techniques. If you want look of knitting but love working with a crochet hook, you may find that Tunisian crochet offers the best of each craft.
2. Tunisian crochet builds upon skills you already have.
If you already have the basic crochet stitches mastered, Tunisian crochet should come easily.
On the other hand, Tunisian crochet can be a great way to dip your toes into knitting. If you've been intimidated to try knitting the past, Tunisian crochet can bridge that gap.
3. You'll have new, exciting colorwork options.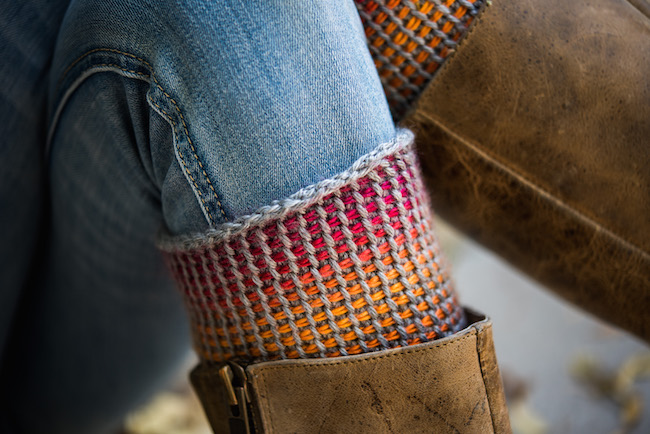 Because of the way that loops of yarn are worked in Tunisian crochet, there are entirely new ways of working with color. You can have a lot of fun combining different colors! Those who like Intarsia knitting will find this aspect of Tunisian crochet especially appealing.
4. It can boost your self-esteem and crafting confidence.
Trying a new craft is a chance for personal growth. When you accomplish something new in crafting, it builds your self-esteem.
Since Tunisian crochet is so similar to crochet, you can make strides quickly — but it's still challenging enough that you'll be proud of what you accomplish. Your friends will ask, "Wait, you crocheted that?" and you'll find yourself beaming as you explain the craft to them.
5. It will make you a better all-around crocheter.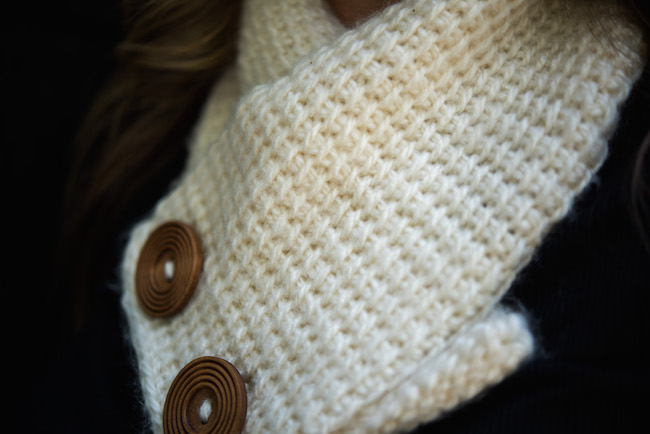 Anytime that you try a new craft, it helps you with the craft that you already know. Tunisian crochet shows you a new way to look at how to work with your hook and how to play with color — skills that you will bring back to traditional crochet.
6. It brings back the magic of crafting.
You can easily get stuck in a rut when you make the same old things again and again, no matter how much you enjoy your craft (some crocheters call it losing their "cro-jo"). When you learn new Tunisian crochet stitches and design elements, it can reinvigorate your creativity.
7. You can create amazing garments.
Those new stitches that you learn are perfect for making dense and beautiful Tunisian crochet afghans (the technique is actually also called Afghan crochet). But that's not all that you can make with this technique! Tunisian crochet is also useful for creating clothing. You might find yourself inspired to create new sweaters for yourself in this technique.
8. Tunisian crochet combines well with other crafts.
Did you know that Tunisian crochet is also perfect for combining with cross-stitch? The dense fabric holds cross-stitches well, so you can add beautiful, intricate designs on top of your fabric.
9. It gives you an excuse to buy new tools!
Can you ever really have too many crochet hooks? We think not! Tunisian crochet uses a slightly different type of crochet hook, giving you a great excuse to grow your toolkit. Not ready to commit to new materials? There are some forms of Tunisian crochet, such as entrelac crochet, that use with the hooks you already have.
10. It's great for your brain.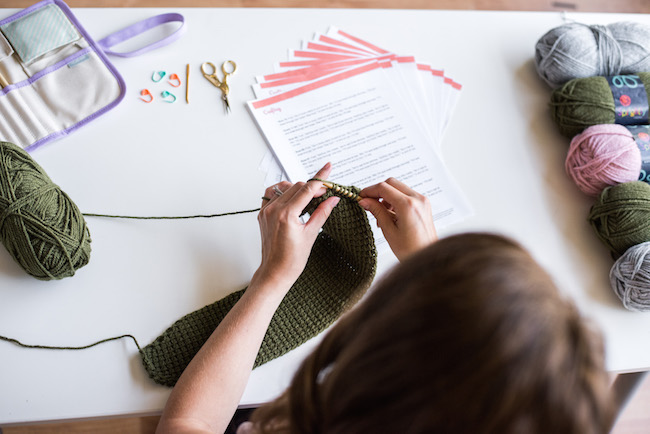 There are so many benefits to learning a new craft, including many benefits for your brain. Neuroscientist Dr. Denise Park found that learning something new strengthens connectivity in your brain, improving memory and potentially fighting dementia. And just when you think you've mastered Tunisian crochet, you can try something new with it, too, such as Tunisian crochet in the round!