Tree of Life jewelry designs are almost everywhere at this point — frequently seen as a wire-wrapped design with a tree in a circle with gemstones for leaves. There must be a reason for it being so widespread, right? Why else would so many artists be drawn to the same design? Is it as fundamental a symbol as a circle, or a heart, or a star? I had to know, so I did some research!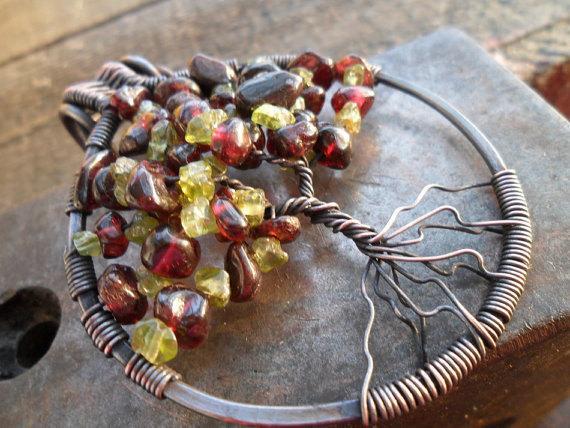 Tree of Life Pendant by Bluprint User beadingonabudge
It turns out, the Tree of Life shows up in religion, mythology, philosophy and even biology. You can see references to it in ancient Egypt, Europe, Buddhism, Christianity, Mesoamerica, the Middle East, Norse mythology, literature, film, video games, and of course, jewelry. It's a metaphor for everything being connected and all life branching to a common ancestor, and a symbol of everlasting life. 
I'm not sure where the gemstones-in-a-circle design came from as I couldn't find proof of the first, but that's what's so great about it. Now that it's part of the jewelry collective, it's just something you learn to do when you work with wire, like a wrapped loop or a simple bead ring. The sheer number of patterns and projects by Crafty users alone should prove testament to this as a universal symbol: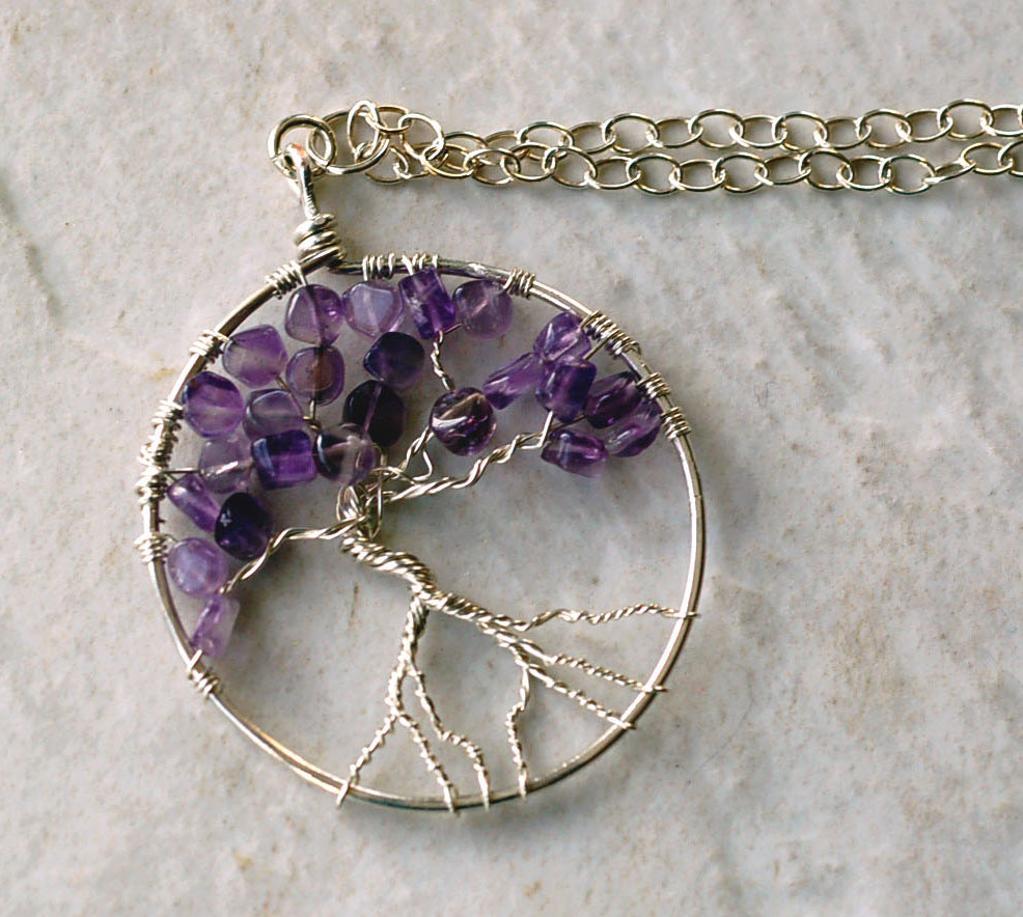 Wire Wrapped Tree of Life necklace

pattern by Bluprint member Love Larisa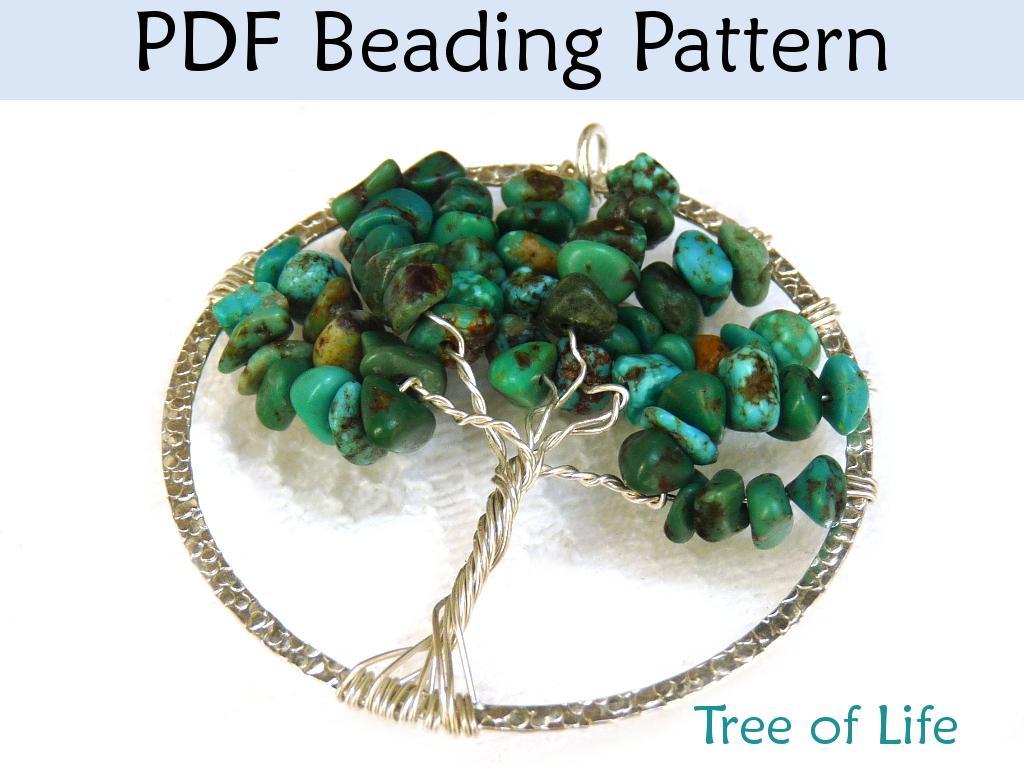 Tree of Life Pattern by Bluprint member SimpleBeadPatterns
You'd be surprised how many different ways you can make this symbol in wire!
You can wrap the tree around a stone (my personal favorite), with or without extra gems for leaves: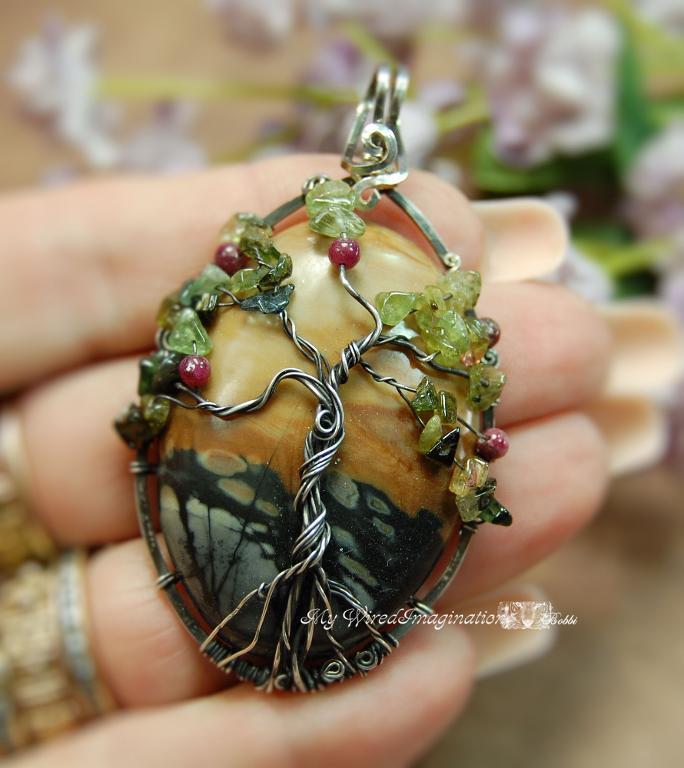 Bonsai Tree of Life Handmade Pendant by Bluprint member BobbiWired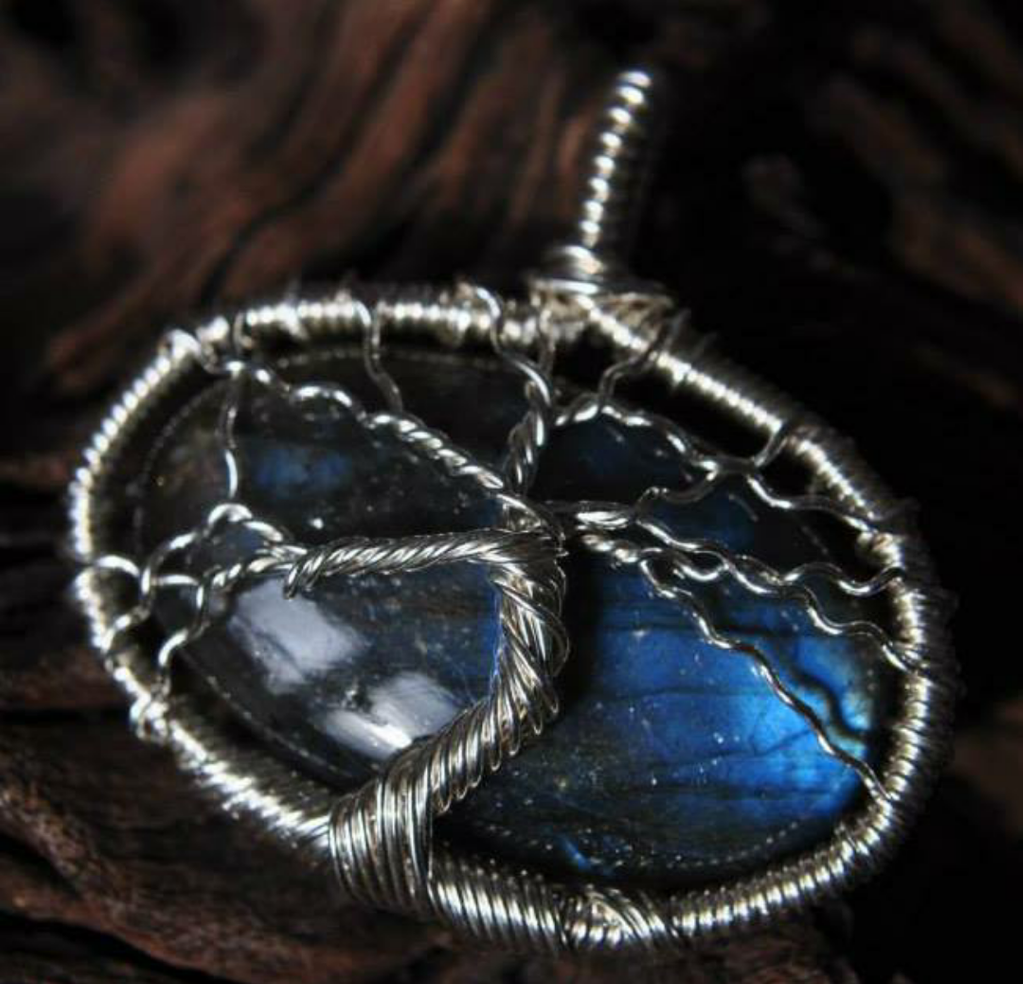 Wire Wrapped Tree of life Pendant by Bluprint member PoiznIV
Or vary the shape of the outer frame: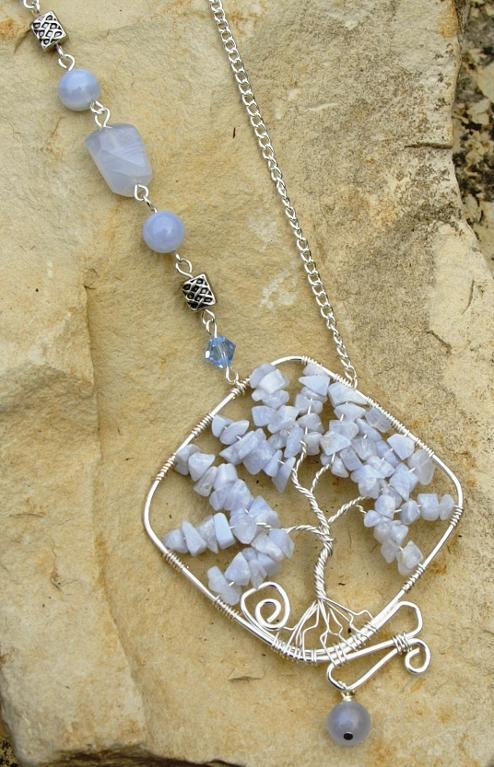 Blue lace agate tree of life by Bluprint member holly.ross.05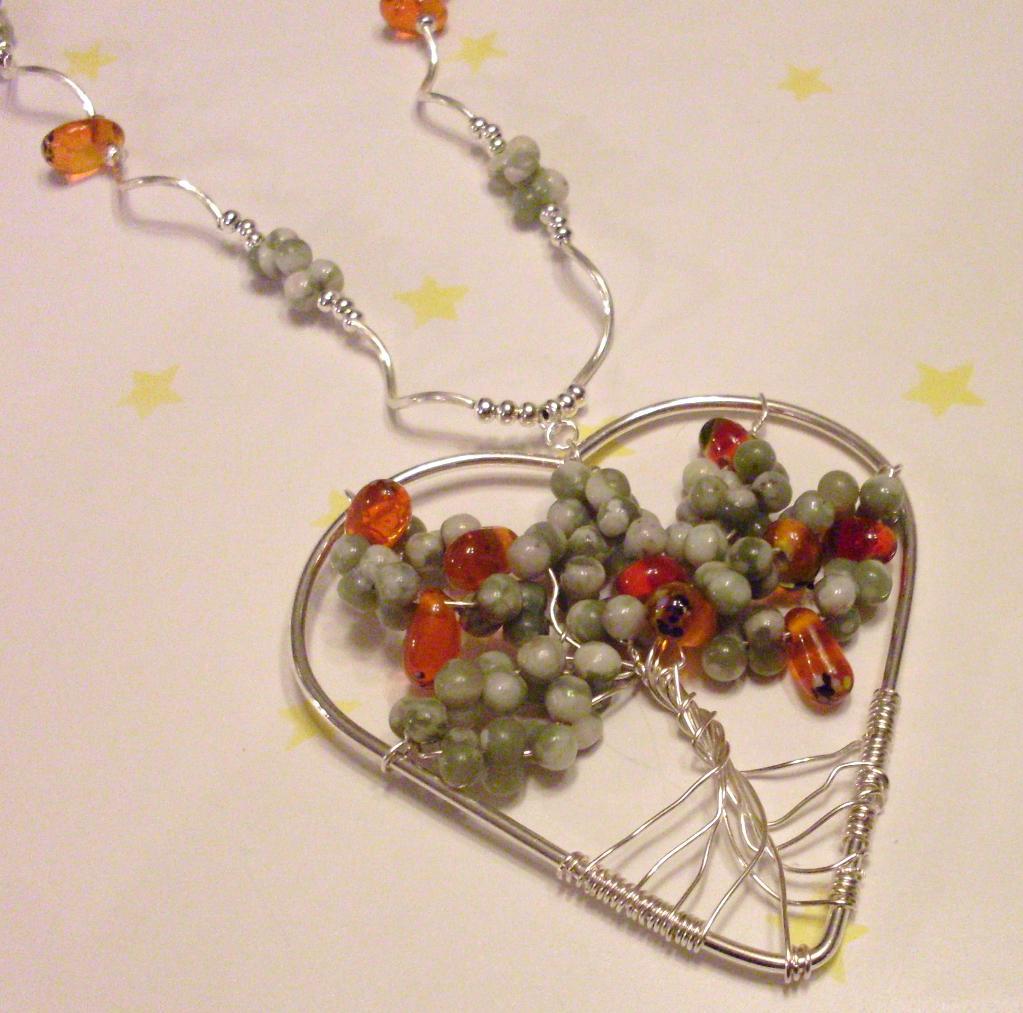 Fruiting Tree of Life by Bluprint member Beading Barbara
Or vary the amount or placement of the gemstone beads:
Tree of Life Pendant by Bluprint user Maro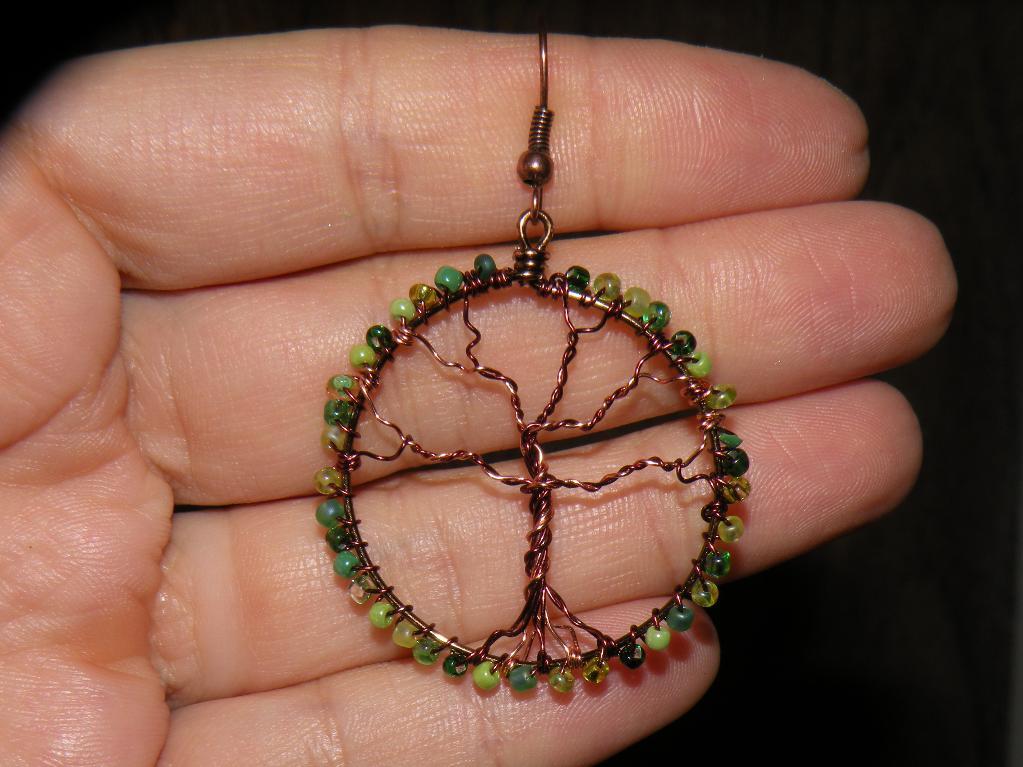 Tree of Life earring by Bluprint user Nadya K
So many delicious variations!
Now, after all of that, what kind of wire artist and jewelry blogger would I be if I didn't try to make one of my own?!
I grabbed some pre-twisted square wire from Parawire (because why re-invent the wheel or hurt myself) and cut a fistful of wires about the same length. I shoved in some round wire in the same antique bronze colour, in a smaller gauge, for variety. Grabbing them all at once I just twisted, jiggled and rearranged them until I had a somewhat-tree-shaped design. (Please note, I'm not known for my precision.)
My favorite style of these trees isn't the one with the gemstone chips — it's the kind with the tree over a large, smooth stone as a background. So I went digging in my stash and found this smooth agate piece about the size of the copper circle I wanted to use as a frame.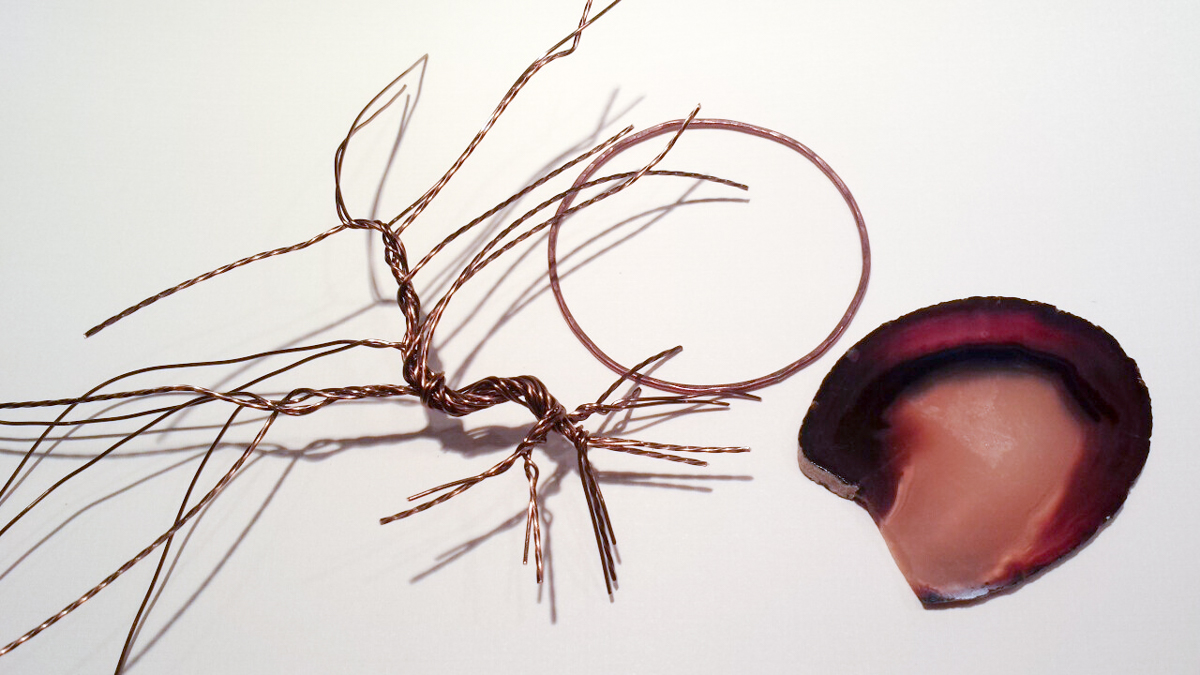 So now I had this tree and this frame and this stone, I just went on winging it, figuring out where the wires would connect and how to keep the stone captured. Bear with me though, it works out, promise!
I spend much of my life trying to create smooth, kink-free lines in wire. But trees aren't smooth, they're bumpy, and I gotta say, it was strangely satisfying to kink up my wire on purpose! I found all the little jagged ends a pain to tuck in, but in the end, I smoothed it out and got something I'd even wear!
I think I managed to make something pretty neat. Even considering that I forgot about a bail until it was almost too late, I had enough wire to loop up over the top.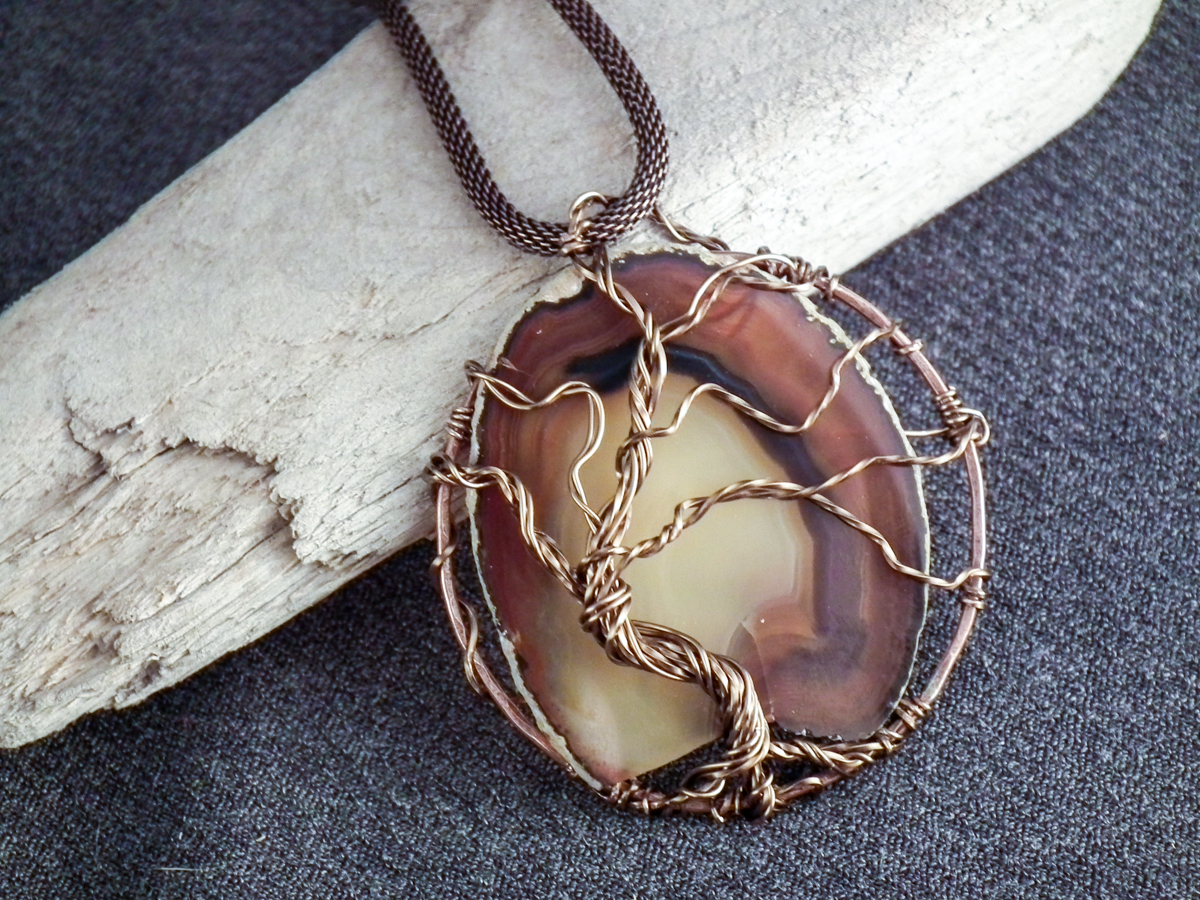 Wire-Wrapped Tree of Life Pendant by Bluprint user Gayle Bird
So what about you? Have you tried to create a wire-wrapped Tree of Life necklace or other jewelry?
Free Online Jewelry Making Class