Naturally inspired elements are taking the cake world by storm! When it comes to nature cakes, what better place to start than with a tree bark cake?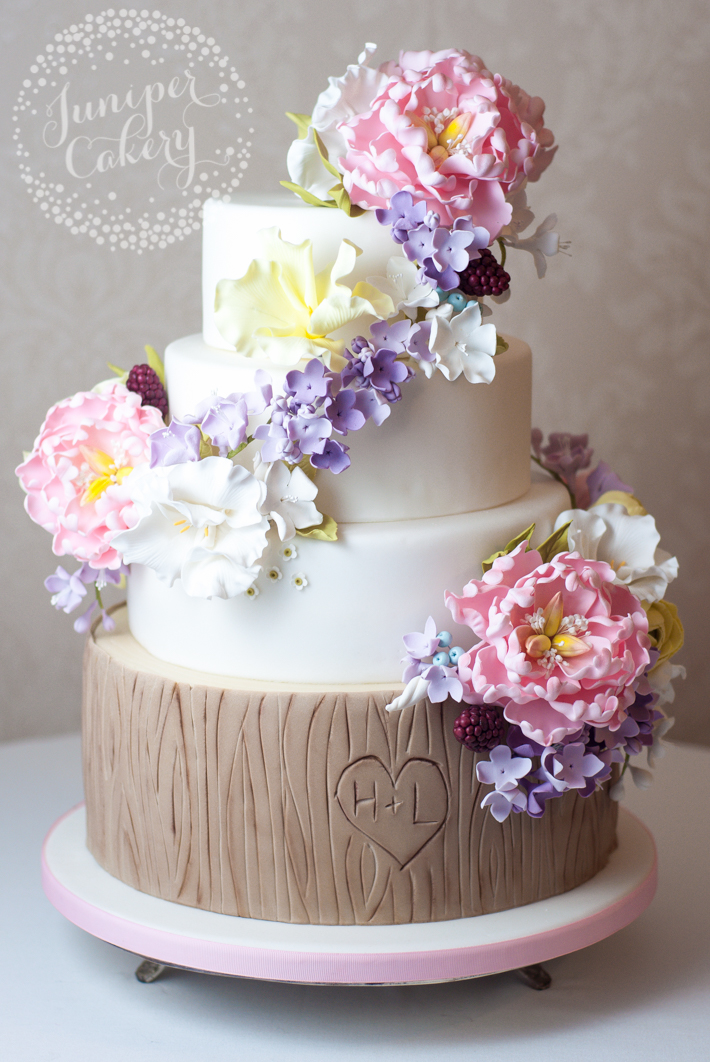 We recently created this tree bark cake for an English country garden wedding reception. The tree bark tier was topped with plain white tiers and encircled by a gorgeous garland of sugar flowers. While tree bark is perfect for woodland weddings, you can even create a tree bark cake for birthdays and themed parties!
Be one with nature with this easy tree bark cake tutorial!
Materials needed:
Crumb-coated cake
Cream-colored fondant
Light brown fondant
Brown petal dust
Food-safe paintbrush (a stiffer angled brush is ideal)
Veining tool
Scalpel or craft knife
Paper towel
Cake smoothers
Silicone rolling pin
Turntable
Cake drum or board to match the diameter of your cake
Step 1: Cover the cake
Roll out the cream-colored fondant and use it to cover your cake. Smoothing down the sides, top and edges with a cake smoother. The cream fondant will make the top of your tree bark cake look a little like the inside of a tree trunk.
Step 2: Cover with brown fondant
Now cover the cream cake with the brown fondant. This will be the outside bark on the tree trunk.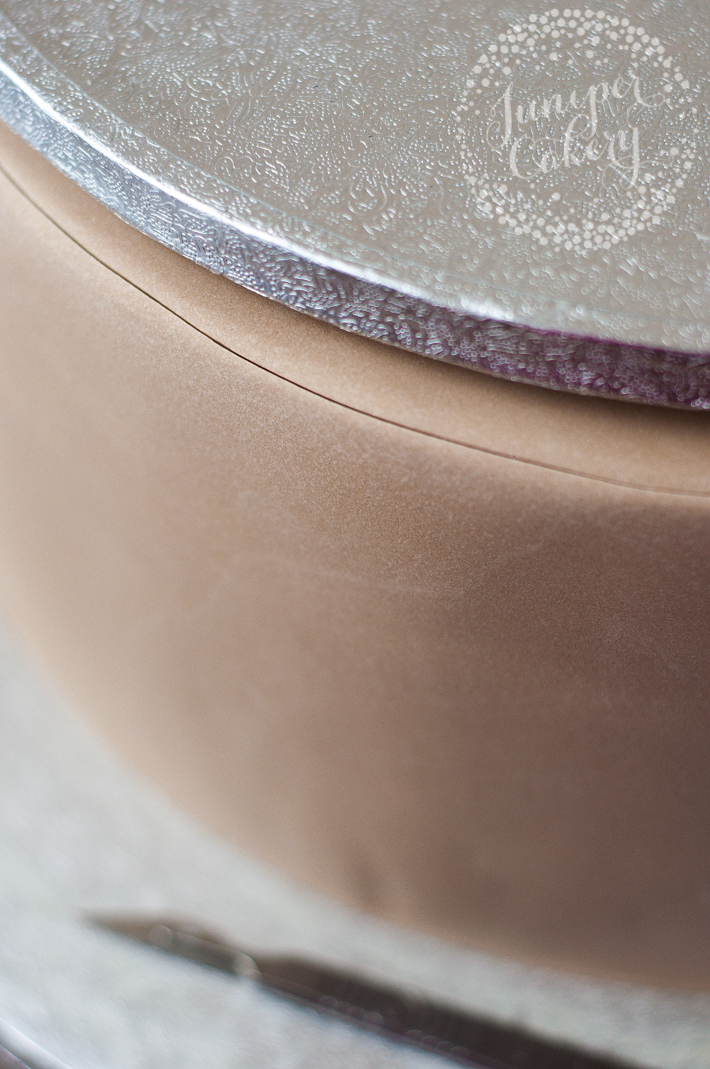 Cut away the top of the brown fondant to reveal the cream fondant underneath. The best way to do this is to use a cake board or dummy the same diameter of your cake as a guide and carefully cut around it using a sharp craft knife. We like to use surgical scalpels, as they are ridiculously sharp.
Carefully lift the brown fondant circle you need to remove and roll up off of the cake.
Top tip:
Remember not to cut so far into the fondant that you hit the cream layer. Here's a foolproof hack: Keep a scrap of the brown fondant you rolled you earlier — you can use its thickness to gauge how deep you need to cut.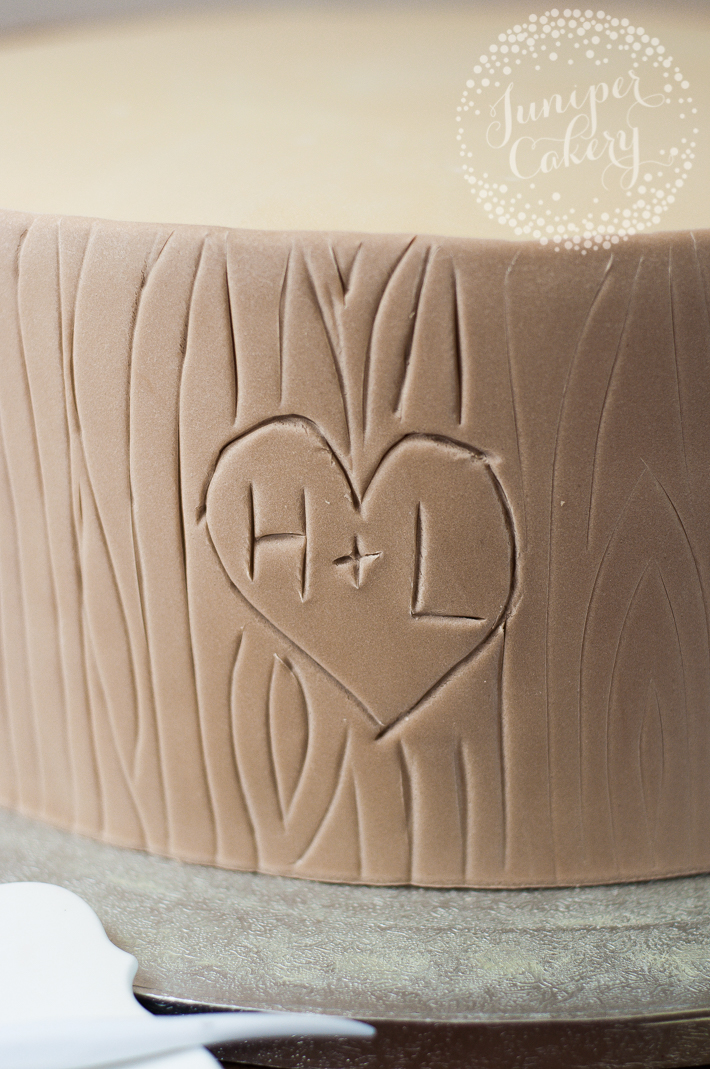 Step 3: Add the tree bark texture
To add the textured bark effect, you need to work super fast before the fondant begins to dry out. If it dries and you try to add cuts or veining, the fondant will crack!
We like to start adding detail with a craft knife or scalpel. You don't need to etch perfect lines into the fondant — that's the beauty of a tree bark cake…it's supposed to be rustic! Working your way around the cake, add lines and curves. Add elongated oval between the curves to make knots in the tree trunk.
Now go over your lines with a veining tool. When you go over marks made by the sharp craft knife with a veining tool, you'll create varying depths of lines!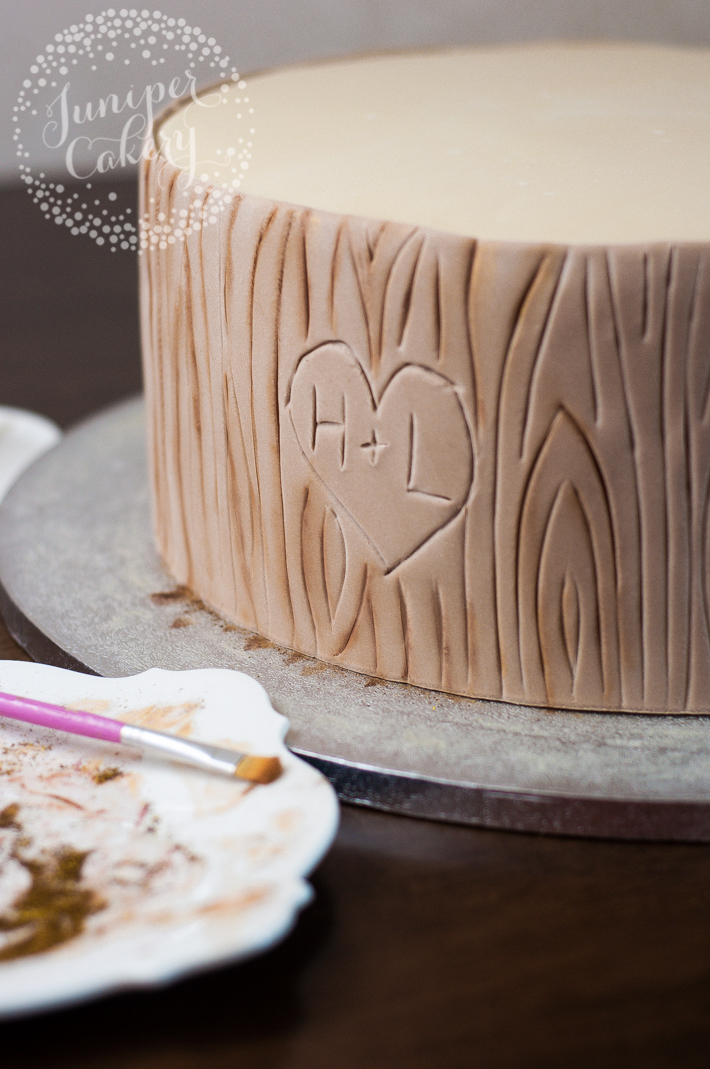 Step 4: Give the texture definition
Add some definition to the lines on your tree bark cake with edible brown dust. Yes, edible blossom dust (and even luster dust) does exist! If you're unable to find it, you can blend purple and yellow blossom dust together. Use a stiff brush to build up the brown dust into the crevices of the tree trunk. Remember to start with a little color and build it up gradually — it's so much easier to add color than to remove it!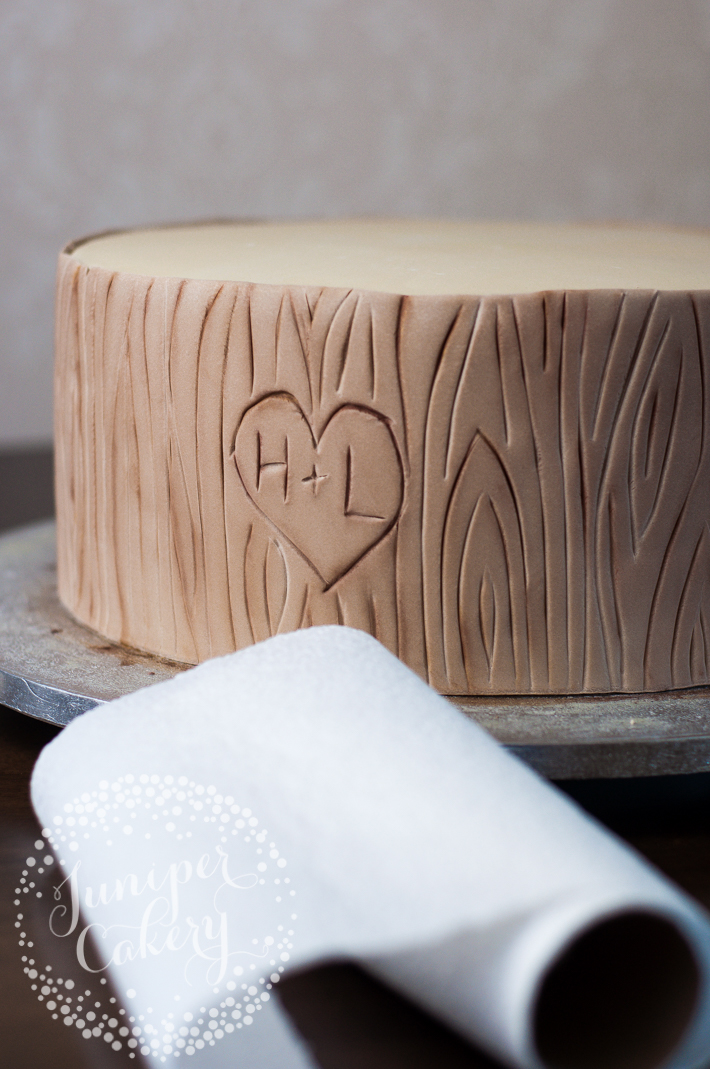 To blend in the blossom dust color better we like to use a kitchen paper towel to gently rub the cake in circular motions a few times. This can help to remove any excess color dust and soften any spot of color.
Step 5: Add details to the top of the cake
If you want to add the rings of a tree trunk to the top of your cake, place your cake on a good turntable. With a sharp craft knife pressing on the top of the cake, turn your cake around and around to etch circular detailing around the cake.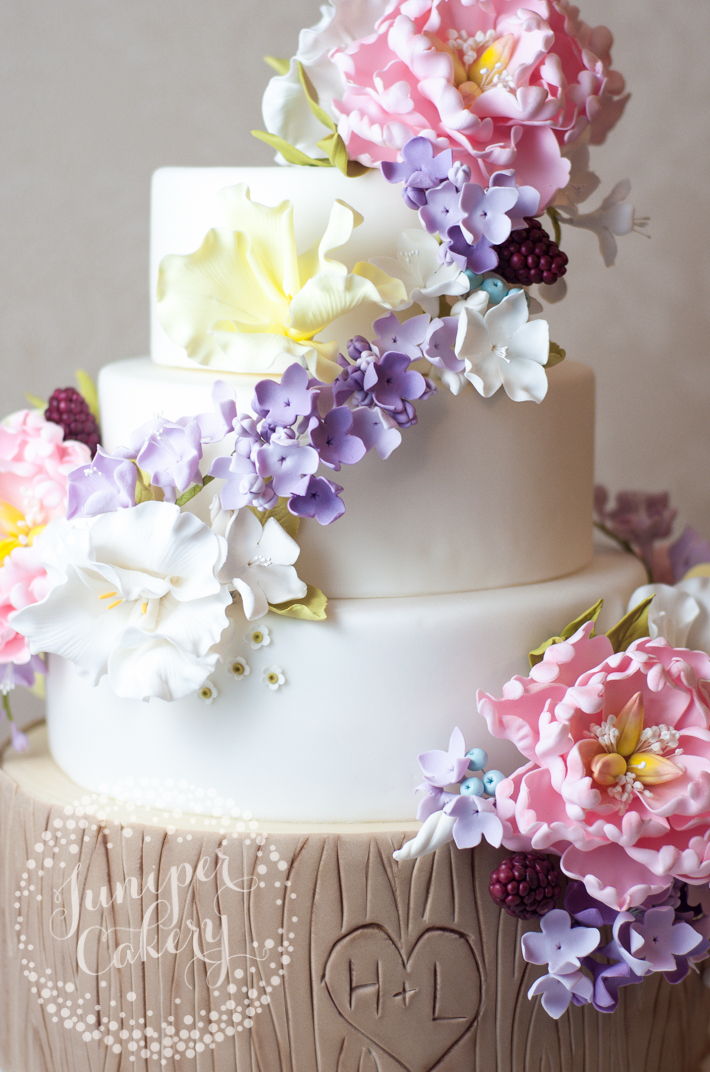 Once you've finished creating your pretty, rustic tree bark cake, you'll be ready to add any finer details or decorations, such as handmade sugar flowers, cute meringue mushrooms or fondant woodland creatures!
Create Beautiful Nature-Inspired Cakes
Stay on top of the latest trend in cake decorating — nature-inspired cakes! Learn the insider tricks to bringing Rachael Teufel's amazing geode and wreath cakes to life. Enroll Now »