As I prepare for upcoming to Mongolia, I decided to write about traveling with camera gear. Traveling with all the camera gear I have is not for the faint hearted. Here are a few tips to make your next trip a bit less stressful.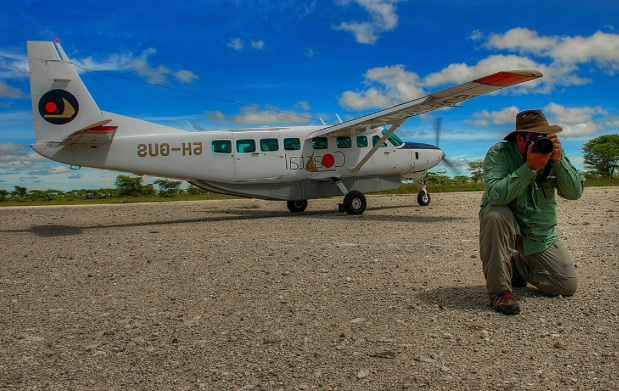 The stress builds for me every time I head out of the front door on the way to the airport. Thoughts race through my head: "Will they give me a hard time and want to charge me extra for my carry-on?" or "Will airport security give me the single eyebrow raise as they ask me to unload all my gear to make sure I am not carrying something I am not supposed to be?" and then finally, "Will the airline staff at the plane make me prove that my carry-on fits in their sizing grid?".
On my last trip, after approaching the counter, I handed the airline representative my ticket and passport, and laid my clothes bag on the conveyer belt. He began to process me through, and then it came…"Sir, can we see if that fits into our size requirements?" he said.
I gave him the dimensions of the bag and my quick response was met with a half glance and a raised eyebrow. "Please sir, can we check the bag?" he asked again. Thank goodness it fit, I knew it would.
I did my research before I purchased a bag to carry my gear. I have had a few, and now find that the following two bags are what works best for me. If I am going to be doing a lot of hiking, I take this knapsack, if I will be in the car and not doing a lot of hiking, I take this roller bag.
As photographers, our first instinct is to cram every piece of gear into our camera bag, lay on it like we are WWF wrestlers, and have someone zip it shut. But there is an alternative!
When I travel overseas or on long photoshoots or workshops, I pack my camera bodies and lenses in the camera bag, also including my flash, batteries, memo cards, cords and cleaners. Everything else goes into my suitcase. For this trip, my reflector, tripod, monopod and accessories will go into the carry-on, as this greatly reduces my weight.
Here are my top five tips for traveling with camera gear.
1. Before you travel on a plane, go to the airline's website and look at the requirements. Some demand you take batteries out of the camera and place them in plastic bags, and some have different bag size requirements. While this can be a pain, it's better to be prepared than to be surprised when you get to the airport.
2. When traveling with a DSLR camera by air, make sure you have insurance on the equipment, preferably that will protect your investment should the camera be lost, damaged, or stolen while flying.
3. One of the benefits of some bags is that they have built-in security cables or are lockable. Keep your gear locked with TSA-approved locks at all times. There have been instances where people have had their gear stolen out of their carry-on in the middle of a long international flight as they slept, so keep those locks on at all times. I also purchased a coated metal luggage cable to lock my bag to a fixture in my hotel room while I go out at night. Both my bags have this feature.
4. Do not pack the DSLR camera with the lens attached. If external stress is applied to the lens housing because of the way the camera is positioned inside a bag, it could cause damage to the delicate threads and pins that allow the lens and camera to connect properly. Pack the body and lens separately, using the proper caps with both units.
5. Always have a battery available. On occasion, you may be asked to turn on the camera by security personnel. This doesn't happen as often as it used to, but it just happened to me– so, it's still a good idea to have a battery available, just in case.
Happy travels!
Come back to the Bluprint blog on Thursday for more photography fun! We'll be exploring macro photography.
Do you have any tips for making traveling with camera gear go as smoothly as possible?