I love having travel photography from places I've been. I can't think of a better souvenir from an exotic location than a great photo to hang on my wall. Getting to a cool spot is only half the battle. Having a plan and being prepared will give you a much better shot at scoring an epic photo for your travels.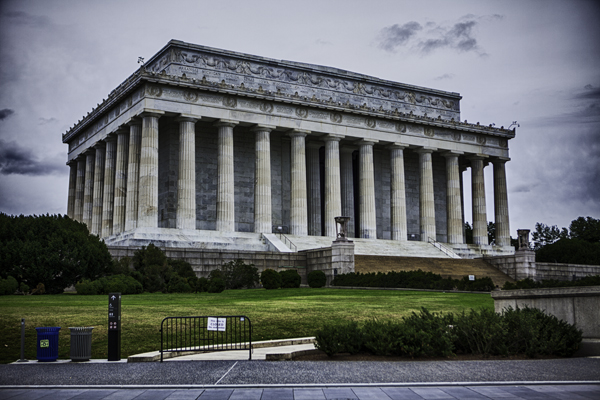 An empty Lincoln Memorial
Here are 7 tips for bringing home the money shot:
1. Do your research
Unless you are on assignment for National Geographic, chances are that other photographers have been to the same place you are going and have already scoped it out for you. Do a quick Google or Flickr search on the location and see what pops up. This may help you see what the famous landmarks or viewpoints are, and give you an idea for capturing them in a different way from what has already been done. If you don't have time for researching, look at postcards when you arrive in the airport or train station. Those will also give you a good idea of where and when to set up your camera.
2. Get up early
I can't stand it when I get to a perfect spot and see the perfect shot but there are tourists EVERYWHERE. If you want to photograph famous landmarks (or even lesser known spots), it's best to get up with the sun before the crowds come out. Your light will tend to be better and your photos will have a stronger mood. And you'll get there before dozens of other people with cameras trying to do the same thing you're doing. When I'm photographing clients on the monuments in Washington, D.C., I recommend that we get up for sunrise almost every time. It's just too difficult to get a great shot in the middle of the day.
3. Travel light
Consider what you will actually need for your great photo. Lugging around unnecessary equipment takes some of the joy out of making photos, prevents you from getting to some places, and can make you a target for theft. Take what you need and leave the rest behind. If you're not sure what you need, take one lens and challenge yourself to make great photos with it. Sometimes having too many options keeps me from being creative.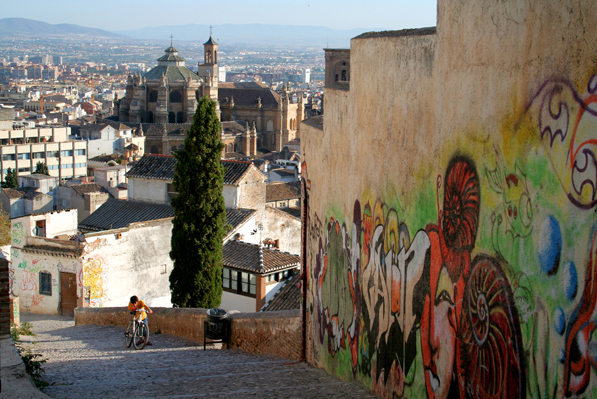 People can help to show scale
4. Show scale
While I don't want a ton of people in most of my travel photos, sometimes it's nice to have one or two to show the scale of the place. If you are in Rome taking a photo of the Coliseum, it might be nice to have some people or cars or something recognizable that shows just how large it is.
5. Use a tripod at night
I also like to get shots of a place just after the sun goes down. There are less people in the streets and the color of the sky is usually really nice. A tripod helps you to keep your photos sharp when you don't have a lot of light to work with. You can also stop the aperture down and increase the shutter speed to get a nice starburst from street lamps and other small light sources.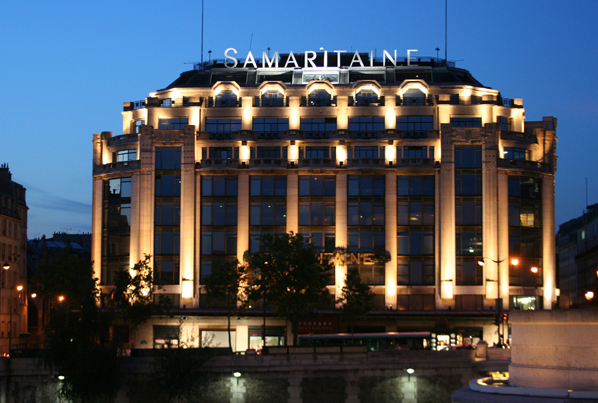 Tripod shot at dusk – 1/8 sec at f/4
6. Detail shots
Many times I am so focused on getting the grand scale of a place or capturing a sweeping landscape photograph that I forget about the details that make up a great location. Those details can make for great shots too, and can add to the story of your trip. Keep your eyes open for interesting close-up shots.
7. Blend in
Try not to stick out of the crowd by wearing brightly colored clothing or carrying a giant camera bag. First of all, you don't want to make yourself a target for pickpockets or thieves. Second, you want people to act natural around you so you can get authentic photos of the place you're in.