As the summer months are high time for vacations and holidays, chances are, you have done some travel recently. Maybe it was just to the edge of town to explore a new neighborhood, or perhaps it was to a remote location in a country you had dreamed of visiting for ages.
Whether you toted a passport to cross borders, or just carried a knitted tote bag with loot from a new farmers market, the experience was probably refreshing and left an impression. Travel has a tendency to stir things up in us, and, sometimes ruffle our feathers too, but it never leaves us unchanged.
Is it a wonder then that wanderlust is on our minds and in our creative expression too? That's why all the knitting patterns I selected today have a travel flare about them.
Fasten your seat-belts for a whirlwind international adventure in knitting!
French Quarter Cowl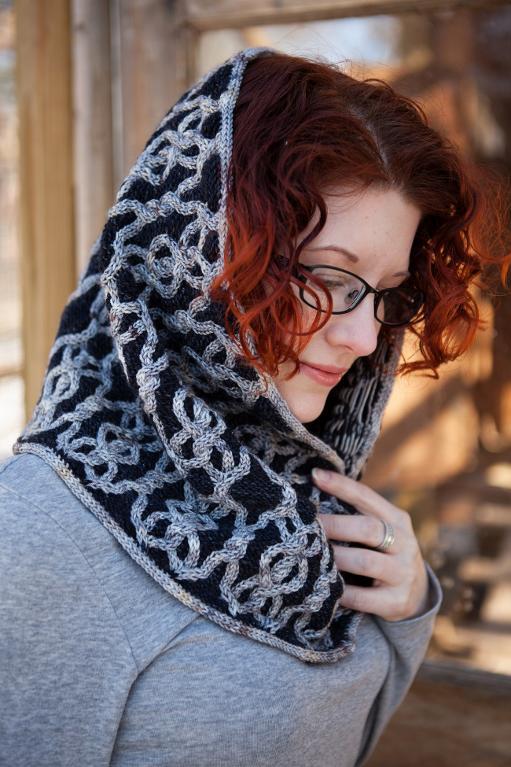 Photo via Bluprint member knitbrit
Our first stop is with the French Quarter Cowl, which finds us in New Orleans, LA on an unseasonably chilly day. It's an interesting two-color cable design that's bound to make for an engaging knit.
Get the French Quarter Cowl pattern here.
Tulips from Amsterdam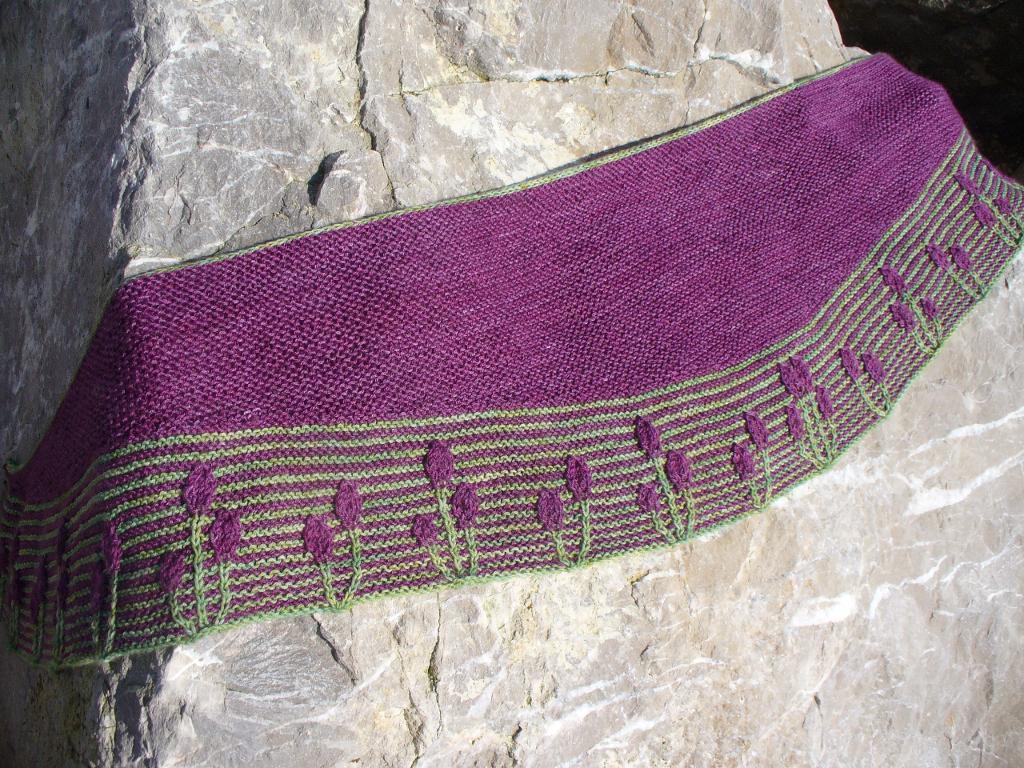 Photo via Bluprint member Claire Slade
Our next stop is near the famous Keukenhof Gardens in the Netherlands, with the Tulips from Amsterdam stole. Worked primarily in garter stitch, with some slipped stitch maneuvers for the flowers, this pattern should be as easily knit as it is likeable. Imagine donning it in April, to coincide with peak tulip blooming season, or wearing it to add a touch of springtime to your outfit any time of the year.
Get the Tulips from Amsterdam shawl pattern here.
Bonneterie Socks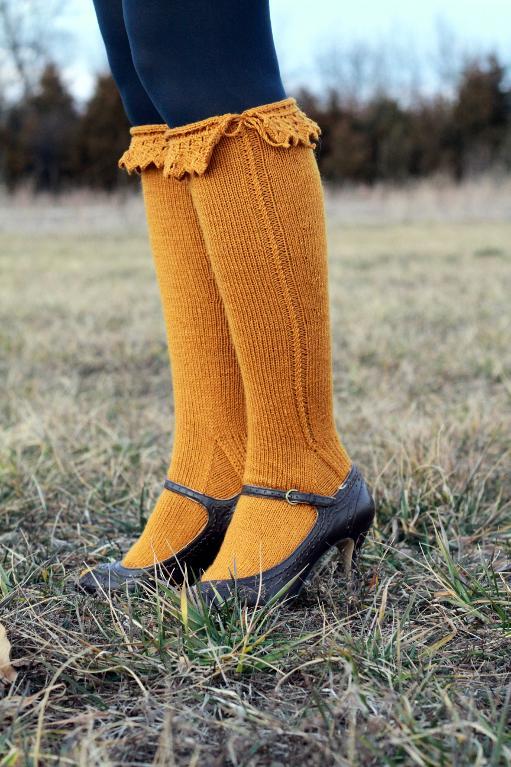 Photo via Bluprint member TheSexyKnitter
Just a hop or two across the border, with Bonneterie Socks we are in Belgium, France, or Switzerland — you decide. It's a pair that you can style to be as dainty or as flirty as you please. In a bold color like the pictured ochre, they add such a fabulous pop to an outfit.
Get the Bonneterie Socks pattern here.
Forestry Cardigan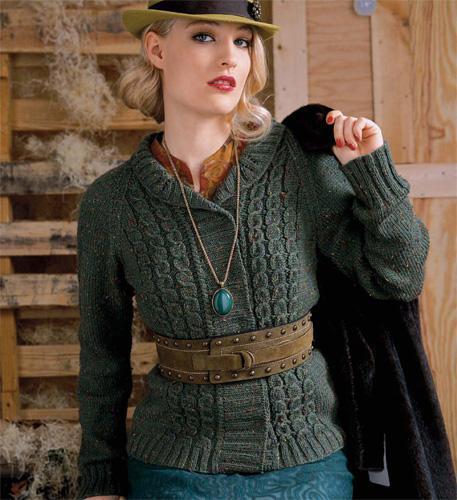 Photo via Bluprint member Vogue Knitting
Tweedy knits and cables carry us to the United Kingdom, with a stopover in Yorkshire or, possibly, the Scottish Highlands, where an item like the Forestry Cardigan is a serious wardrobe staple. It's a pretty traditional look that you can adapt to a hiking trip, along with a pair of wellies, or, with the right accessories (as shown here), to a more cosmopolitan look.
Get the Forestry Cardigan pattern here.
Norwegian Heart Fingerless Gloves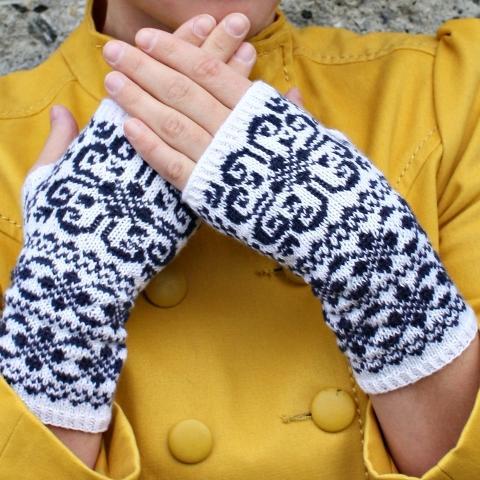 Photo via Bluprint member lisa.revheim
Scandinavia, as you probably know, has a rich knitting tradition, and the Norwegian Heart Fingerless Gloves are a fresh contemporary take on old world themes. According to the designer, the colorwork pattern resembles a traditional Norwegian waffle motif. What a yummy-sounding bonus!
Get the Norwegian Heart Fingerless Gloves pattern here.
Thandeka African Messenger Bag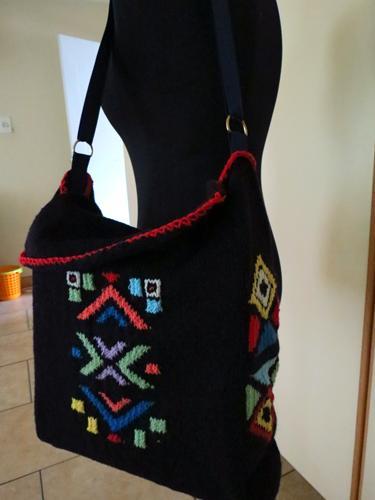 Photo via Bluprint member Ellie Coetzee
We now take a sharp turn south and dip below the equator to admire the Thandeka African Messenger Bag. With over 50% of the world's mohair grown in South Africa (according to Love Mohair), running a strand of mohair yarn when working up this pattern would be a fitting idea.
Get the Thandeka African Messenger Bag here.
Copper Canyon Pullover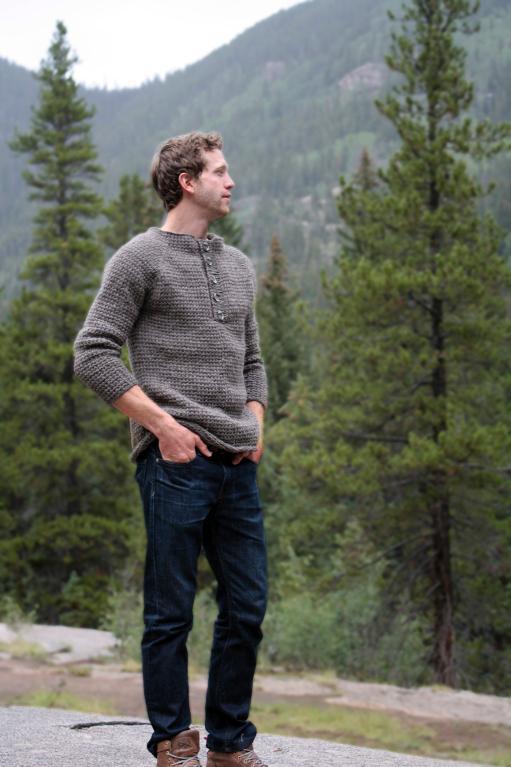 Photo via Bluprint member worldknits
Finally, we are back on this side of the pond again, in the cool Colorado air, with Copper Canyon Pullover. Resembling from a distance a lovingly worn waffle thermal shirt, the jumper is quite substantial, knitted in a Peruvian Highland Wool. It's a really handsome pattern, with just the right amount of texture and interesting detail (the buttons could be plain, or made of wood or even stone).
Get the Copper Canyon Pullover pattern here.
What clothes in your wardrobe or knits among your FO's do you associate with a travel memory or experience?