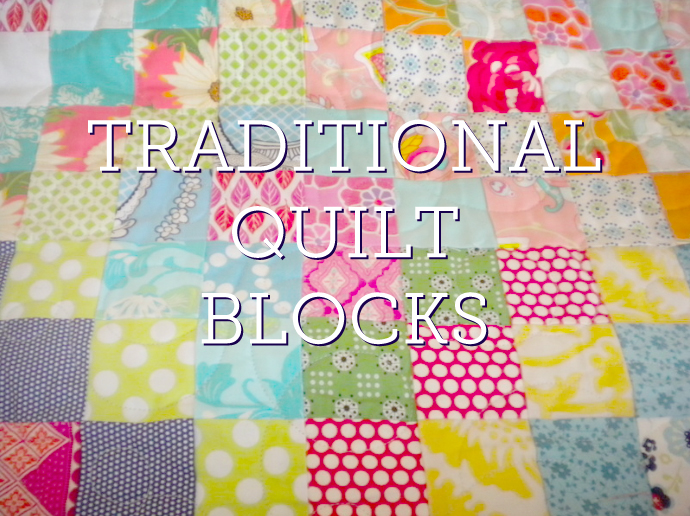 While there are thousands of quilt block designs, some traditional quilt blocks never go out of style. Traditional quilt blocks are beautiful whether sewn using modern or traditional fabrics—they truly have withstood the test of time. The one-patch, four-patch, nine-patch, half-square triangle, quarter-square triangle, flying geese, and star block are among the most simple of traditional quilt blocks; yet that same simplicity is part of their beauty. With these blocks, you can create a masterpiece in which the fabrics really become the focus. For example, the four-patch and nine-patch can be constructed of any variety of light and dark fabrics, or instead from fabrics that are quite similar in value and scale.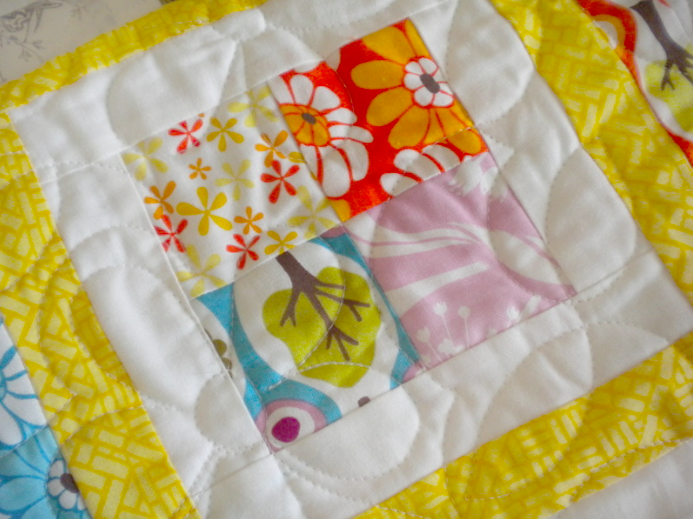 To create a four-patch block simply choose four squares of the same size and sew them together in a 2 x 2 grid. For a nine-patch the most common setting is to use nine squares of equal size in a 3 x 3 grid.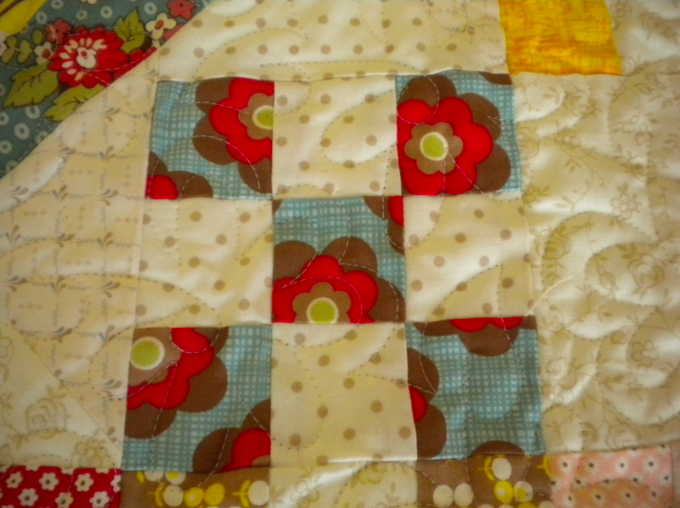 The half-square triangle and the quarter-square triangle are also used frequently in today's quilts. Like many other traditional quilt blocks, these can be constructed using lights and darks or a variety of medium prints for interest.
A half square triangle is a square composed of two same-sized right triangles. A quarter-square triangle block is a square block created with same-sized triangles.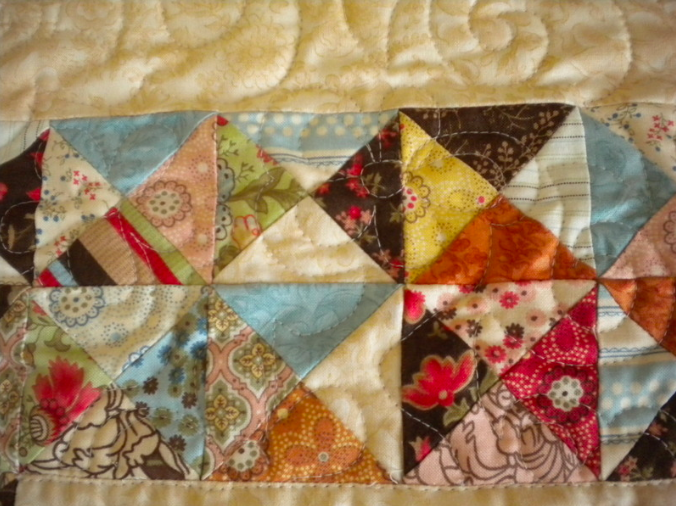 The flying geese block is another traditional quilt block with a variety of possibilities. The flying geese block consists of a large center triangle or "goose" portion with two smaller triangles on either side forming a rectangle. The smaller triangles are often referred to as the "sky" portion of the block. This block generally uses fabrics for the goose and sky portion that have a good amount of contrast.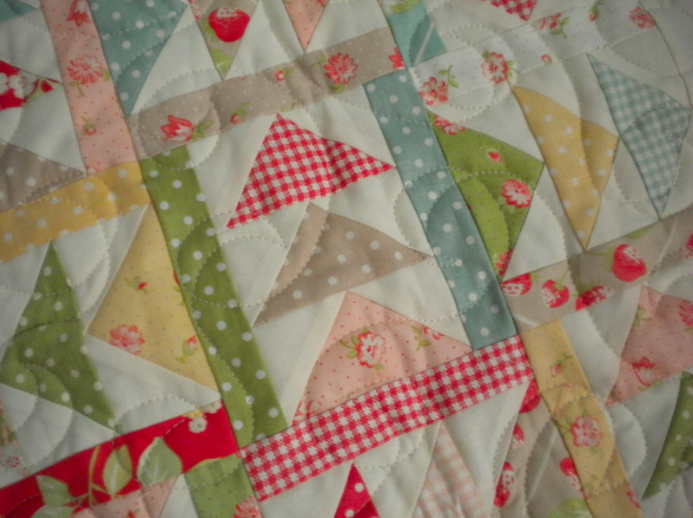 Star blocks are another type of traditional quilt block, consisting of a square center with two star points on each side. Star blocks often use other designs for the center area. Pinwheels and four-patches are popular choices for star block centers.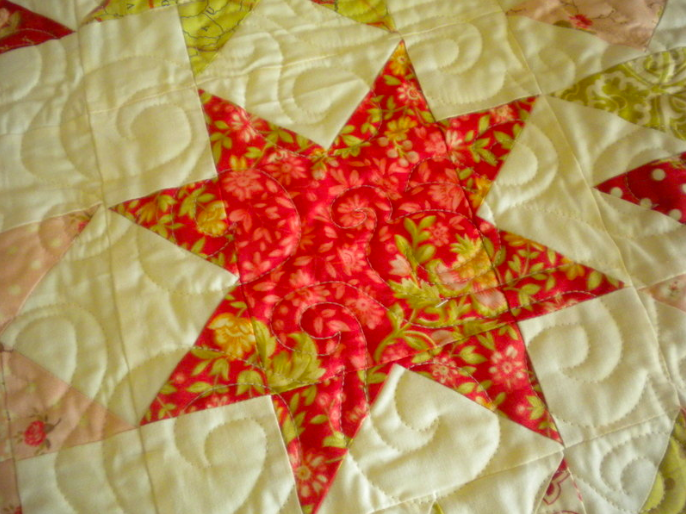 While many quilters use traditional methods to piece these traditional quilt blocks and their components, today's selection of modern rulers has made construction of these blocks much easier than in years past. A variety of rulers are available to quilters to help create perfect half-square triangles, quarter-square triangles, and flying geese blocks. Monique Dillard of Open Gate quilts has a wonderful flying geese ruler called "Fit to be Geese" as well as a "Fit to be Quarter" ruler that works for half-square and quarter-square triangles. Quilt in a Day also makes a "Flying Geese Ruler" for flying geese blocks and a "Triangle Square Up Ruler" for quarter and half-square triangles.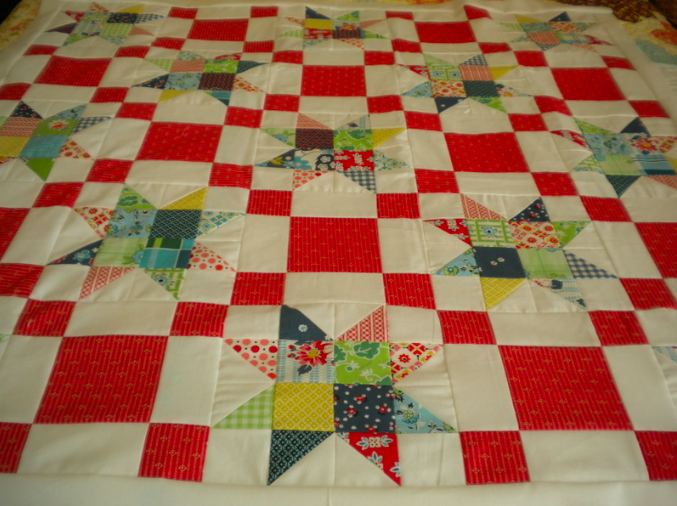 Additionally, any of these traditional quilt blocks can be placed in a quilt in a straight or on-point setting—arrangement becomes the quilter's choice with these simple yet stunning blocks.
With so many different traditional quilt blocks to choose from, there are sure to be several you'll want to utilize in your designs. Which traditional quilt block featured in this post is your favorite?
In case you missed it, learn more about the Dear Jane Quilt and come back to the Bluprint blog tomorrow for a free quilt block pattern.