With winter weather headed our way, there's no better time to accessorize for warmth. Here are ten ideas for knitting up quick, chic additions to your wardrobe for unrivaled winter-looks. Plus, with perfect pattern and yarn pairings included, it's never been easier!
1. Lend a happy-go-lucky feel to any outfit with a vintage-inspired cardigan.
This fresh take on a seasonal classic is the perfect complement to femme frocks or a simple white-tee. Create this cozy cardigan featuring a standup collar, with Spud & Chloe Sweater Yarn's luxurious blend of superwash wool and organic cotton today! Here's how: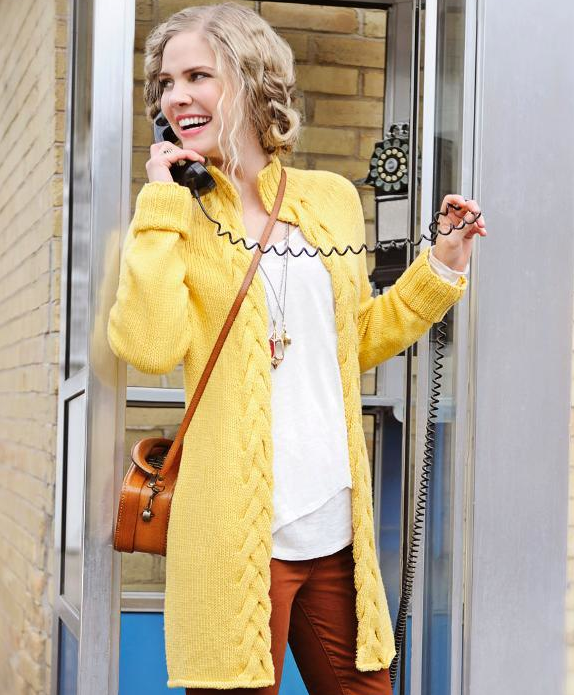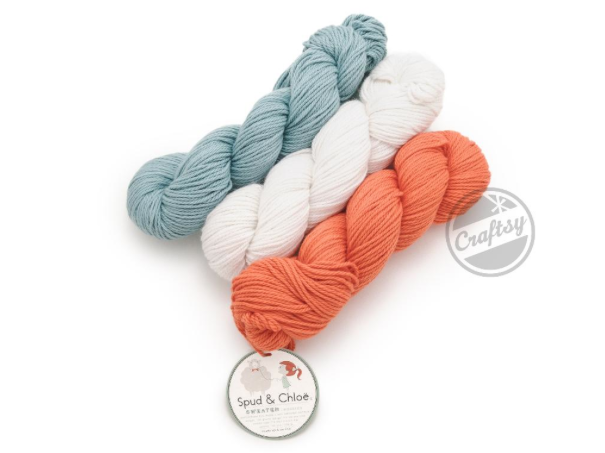 2.  Add warmth with a festive go-everywhere wrap.
This season's must-have accessory! Soft, luxurious and flattering– what's not to love? Great under a light jacket for a night out on the town, or dinner with the family. Knit this cowl with durable Miss Babs Yowza Yarn, featuring rich hand-dyed hues and 100% Superwash Merino wool. Here's how: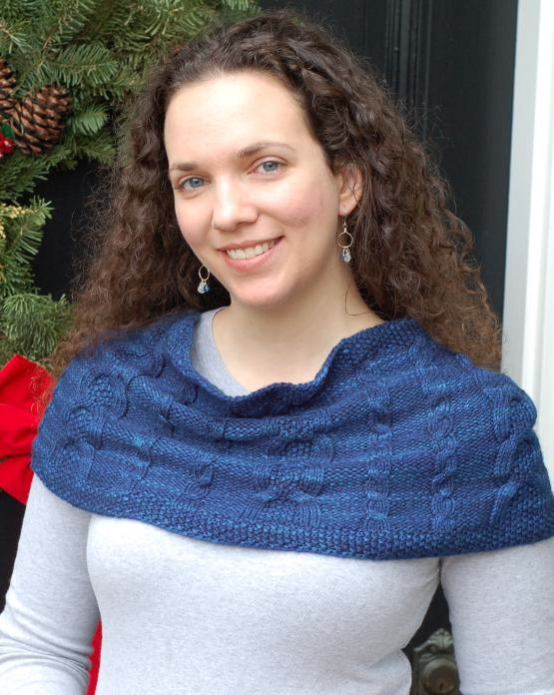 .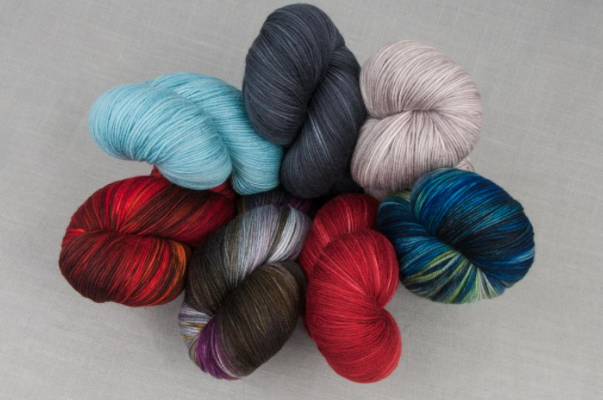 3.  Stay chic and cozy with a versatile cowl.
This vibrant cowl adds instant sass to a neutral-hued outfit. Work it up in the saturated shades of Cascade Superwash 128 Yarn for a standout accessory that elevates any ensemble from drab to fab! Here's how: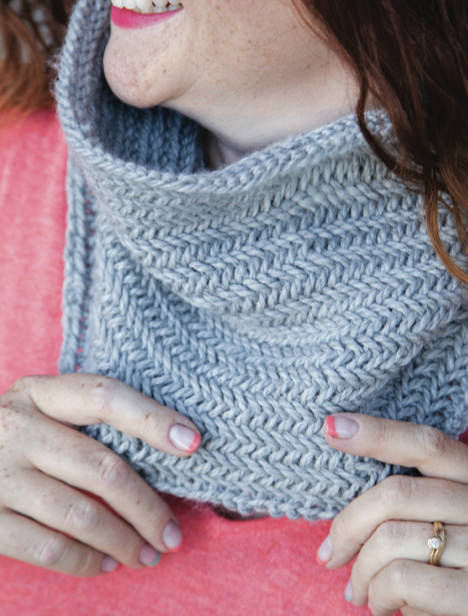 4. Layer your way to style with an elegant vest.
Add shape to your fall tops with the classic Freeport vest! With a nipped-in waist and sophisticated striping, you'll love throwing this classic piece over thin knits for added warmth. Use bulky Brown Sheep Lamb's Pride Yarn for this fun, trendy project. Here's how you can make it: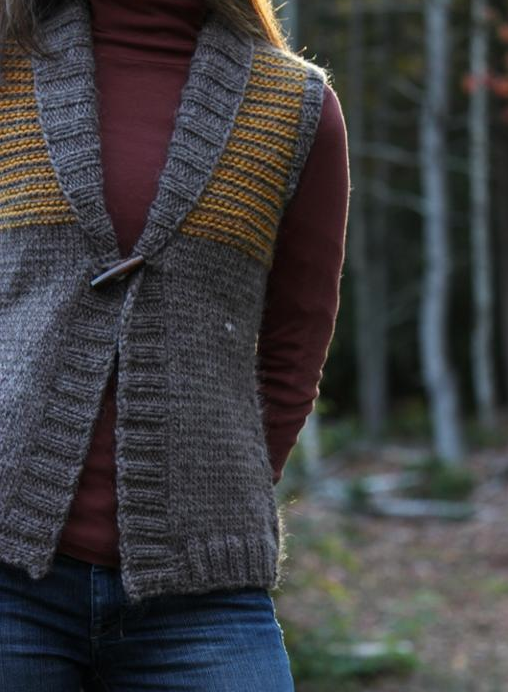 5. Showcase your best features with a charming cowl scarf.
Hey foxy lady! This perfectly named Foxy Loop Infinity Cowl puts a dazzling design spin on a face-framing scarf. Featuring open lace stitch and stunning stockinette panels, the cowl adds a radiant touch to your favorite sweater dress. Knit it in the Evergreen hue of Brown Sheep Nature Spun Fingering Yarn for a supremely soft, eye-catching accessory. Here's how you can get this look: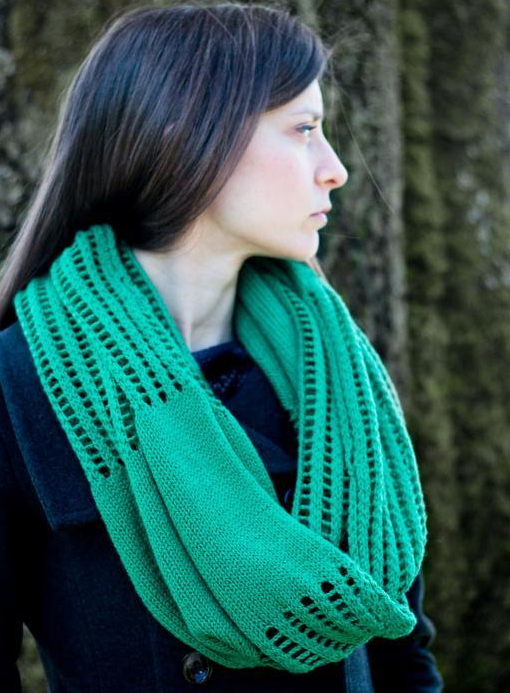 6. Chic details make this a can't-miss cardigan.
Sweaters abound in every store once the leaves start to fall, but if you're still holding out for a truly unique piece, this Division Cardigan was worth the wait! It's the perfect match for Lorna's Laces Soulmate yarn, which offers super-soft, jewel-toned skeins blended with Outlast©, a viscose material that moderates temperature. You'll be comfortable and on-trend in the stylish sequence of sheer and opaque stripes that are worked throughout the design. Here's how to make it: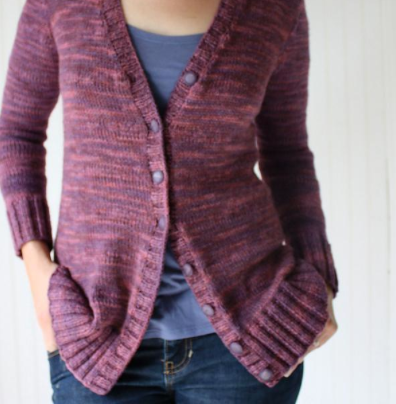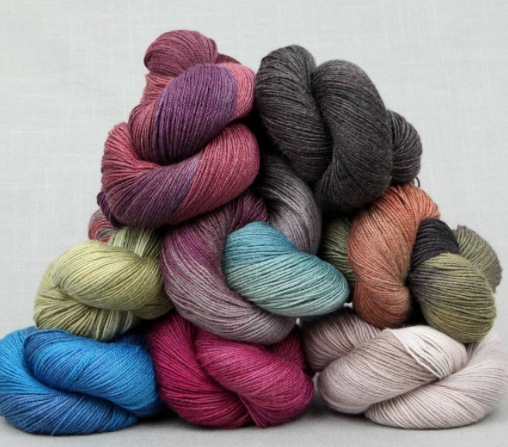 7. The fairest of them all––a sweater for style royalty!
A delicate take on the traditional Fair-Isle knit, this lovely cardigan is ideal for a romantic night on the town. You'll shine in this soft, sumptuous sweater; adorn yourself in Artyarns Silk Rhapsody Light for a subtle luster that sparkles with glass beads and silver sequins. Here's how you can get this look: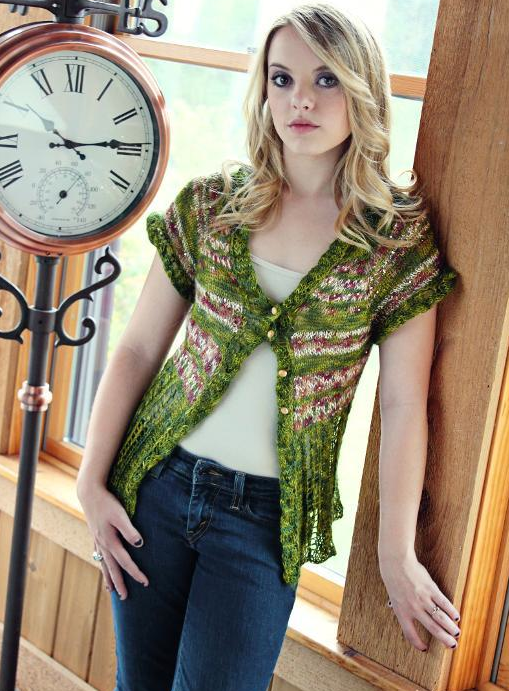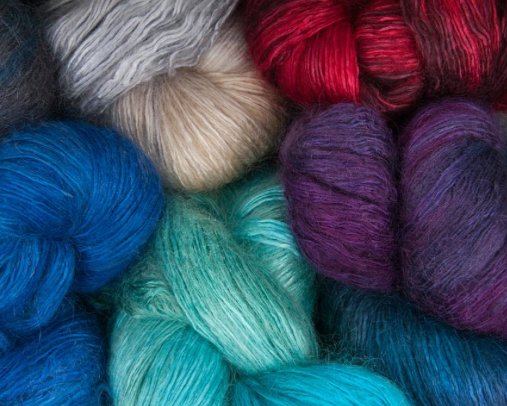 8. A floaty, frothy scarf to frame your face.
Capture the stunning shift between summer and fall with this must-have accessory! This ethereal scarf stylishly depicts both falling and blossoming leaves in its design, and is bound to be a chic conversation-starter! Create this lightweight piece with luxurious Fyberspates Scrumptious Lace Yarn. Here's how you can make this look: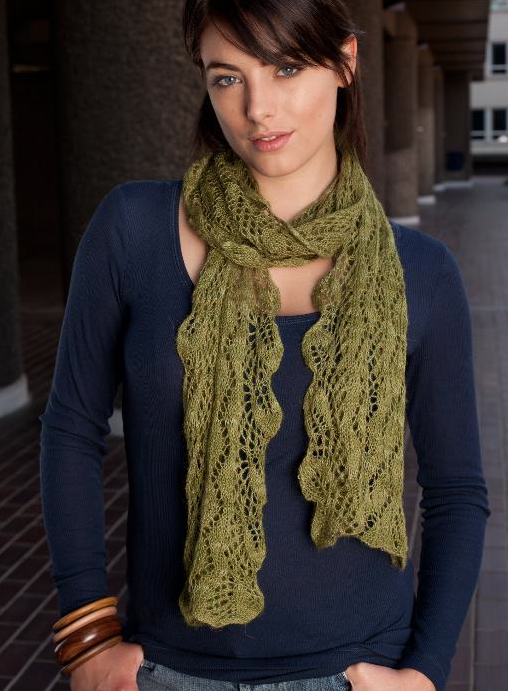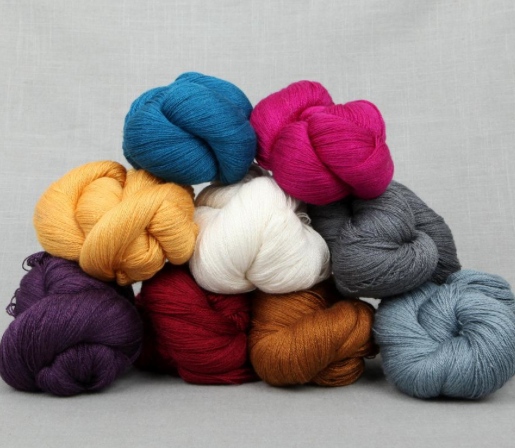 9.  A timeless silhouette for fabulous fall ensembles.
Her style and grace remain unrivalled––bring Audrey's timeless femininity to your fall wardrobe with this incredible, vintage-inspired coat! Dressmaker details and the elegant drape of Blue Sky Alpacas Worsted Cotton yarn lend this classic silhouette modern tailoring and versatility. If you have one coat in your closet, make it this one! Here's how: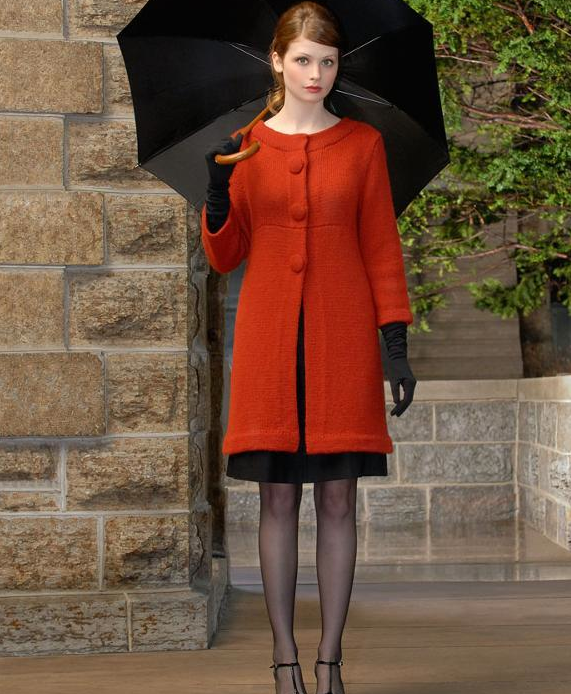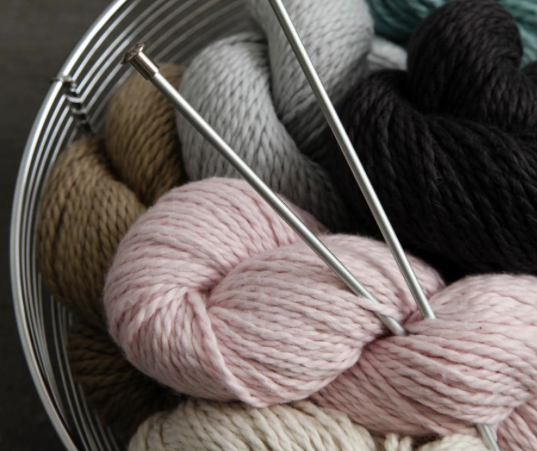 10. Store your stash in style!
Now that you've got patterns for an entire winter wardrobe, you'll need an equally stylish way to store your yarn! This felted pannier basket is the perfect option for the knitter on the go, with handy straps and a durable design. Best of all, it's no-sew! Use Cascade's Eco+ and Ecological Wool yarn for sturdiness and captivating color choices. Here's how: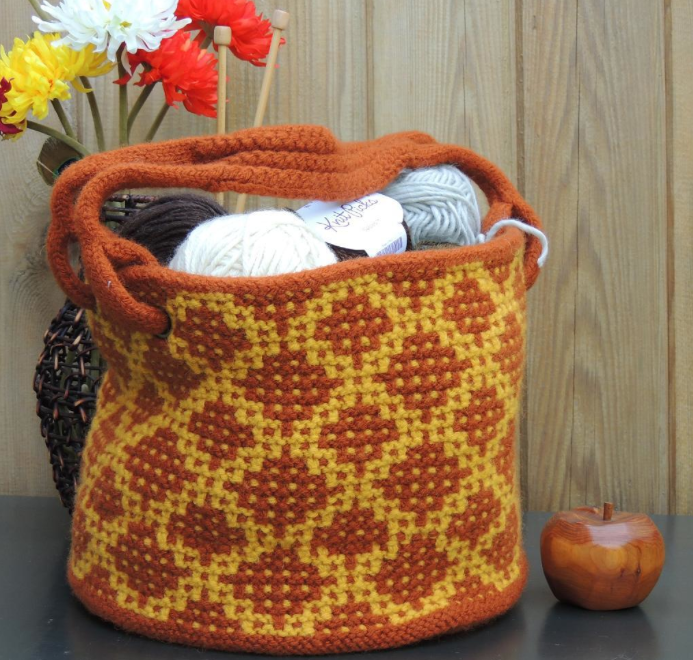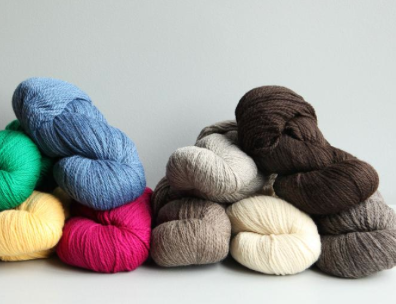 Which look is your favorite?