Sweet summer time has arrived bringing with it warm weather and sunshine. This also means many sewers are now devoting their time to creating airy, carefree garments made out of lightweight fabrics. Though highly desirable this time of year sewing, lightweight fabrics can sometimes be a challenge. We're here to make it a snap.
Your summer sewing will be as breezy as the garments you make with these quintessential instruments for lightweight fabrics!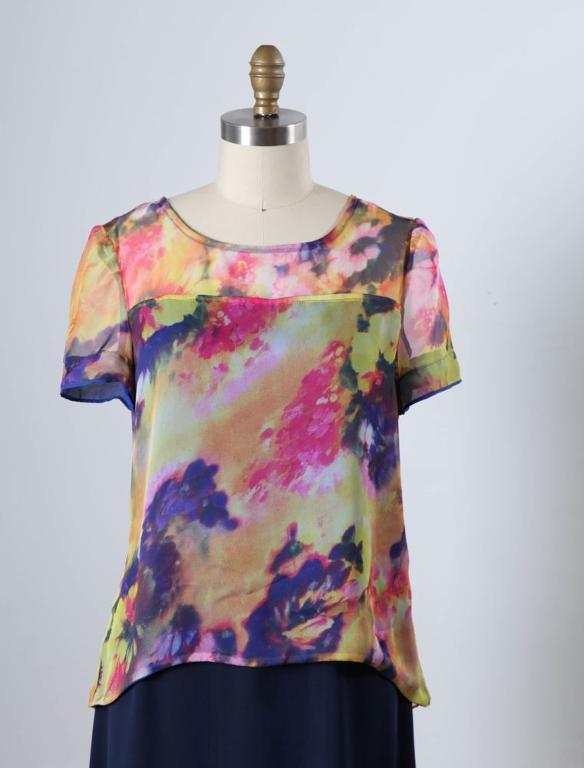 Lined Sheer T-shirt via Craftsy instructor Sara Alm from her class The Essential Guide to Sewing With Sheers
Fabrics such as chiffon, charmeuse, georgette, voile, organza and many other lightweight materials, are notorious for being rather slippery and unstable, making them extremely difficult to sew. In addition, these types of fabrics tend to have raw edges that fray excessively to the point that by the time one is ready to hem, as much as a half an inch or more is lost in the length of the project!
As is often the case when it comes to sewing, having some essential sewing tools and knowing proper techniques can transform an unpleasantly difficult sewing experience into an enjoyably rewarding one. When sewing with lightweight fabrics (which includes many lining materials as well), this is especially true, so having a few additional must-have tools at the ready can make a world of difference. Take these simple sewing techniques and essential tools to help you control the project, instead of the other way around…
#1: Serrated edge sewing shears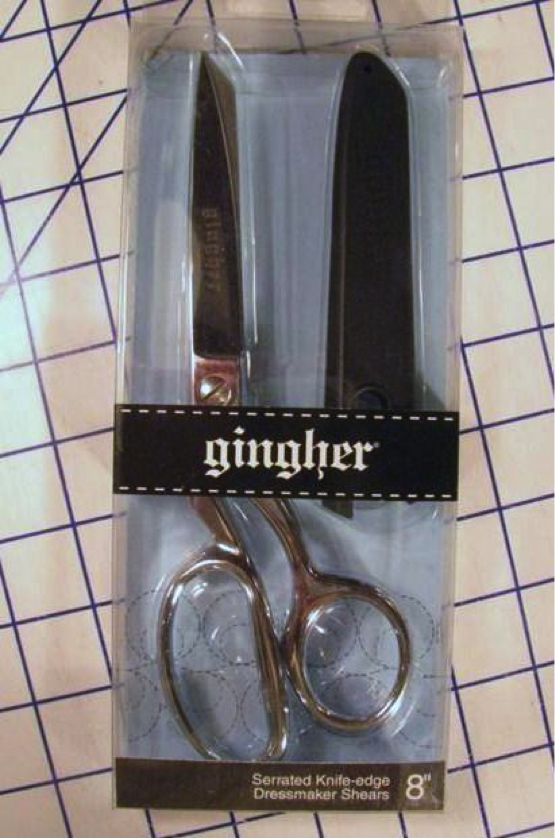 Add a pair of these scissors to your sewing toolbox. I promise you won't regret it. They are a must when it comes to sewing delicate fabrics. For cutting slippery fabrics, they are equally fabulous.
The serrated edges are designed to grip the fabric, which they do splendidly, to prevent multiple layers of fabric from shifting or separating when cutting, a common problem with regular shears. Invest in a good pair with blunted tips to prevent snagging when cutting super sheer or very delicate fabrics. You can also use them for trimming and clipping seams.
#2: Glass head pins or silk pins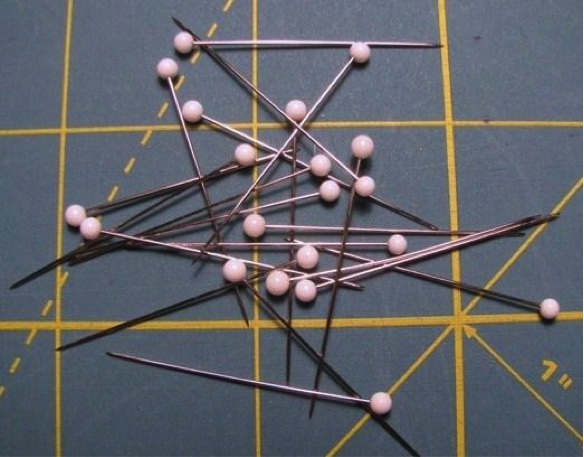 Anyone who sews a lot knows not every pin is the same. Some work better than others and different fabrics call for different pins. When sewing very lightweight fabrics, the pins must be super sharp, so as not to drag or snag these delicate fabrics. Glass headed pin are best. They are a bit more expensive but worth it.
They glide easily through these fabrics and typically come in two degrees of sharpness – extra fine and ultra fine. Silk pins are the next best option because they are super sharp and designed specifically for delicate fabrics.
#3: Tissue paper
Standard gift-wrap tissue paper is your BFF when it comes to sewing delicate, slippery fabric. I buy mine at the dollar store, so it's very affordable. Cut it into strips to have at the ready. It comes in handy for stabilizing fabric when you're stitching seams.
Often times, just starting to machine stitch a seam with delicate fabrics can be problematic. Because they are so lightweight, they can sink into the throat plate, creating a mess and overworking the fabric edge. Placing and then pinning a strip of tissue paper under the first inch or two of the seam will prevent the fabric from slipping or sinking as you sew. Just tear the paper away from the seam when the stitching is done. Easy, clean and a good start to every seam, every time!
#4: Sheerweight fusible interfacing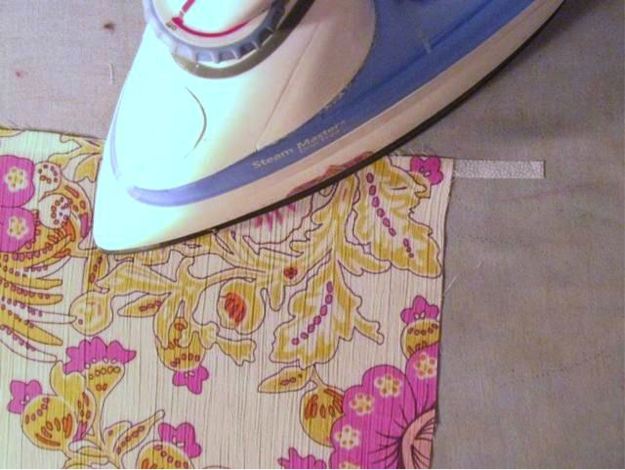 Excessive fraying is a typical, and rather annoying problem, when sewing with delicate fabrics. Not only does it make sewing messy, depending on the specific fabric, it can degrade a seam as much as a half to one inch. Gaining some control over the fraying becomes a must.
An easy solution is to stabilize the edges as much as possible by fusing narrow strips of fusible interfacing to the pattern piece edges. This not only keeps the fraying in check, it also helps to stabilize the fabric when machine stitching.
Sheerweight or featherweight non-woven fusible interfacing works best, as it adds no discernible weight or bulk. Yes, it will add some time to the overall construction phase, but it is well worth it in the end for a clean, easier to manage project.
#5: Teflon or walking presser feet
Depending on the quality of your sewing machine, this may or may not be a must-have, but either way, it will be helpful. Sewing on lightweight fabrics really doesn't require anything more than a universal presser foot. The best seams and seam finishes can be accomplished with a regular presser foot. However, some machines apply too much tension or pressure, which can cause the fabric layers to shift or stitching to pucker a bit too much. A Teflon foot will help the material glide smoothly through the machine. A walking foot will do the same while keeping the fabric layers together and prevents excessive puckering.
Loving lightweight designs? Learn the techniques you need to confidently sew with delicate, finicky fabrics in the Craftsy class The Essential Guide to Sewing With Sheers.
What summer project using lightweight fabric are you currently working on?