There are a few discussions that travel the quilting and sewing world time and time again about starching fabric and you can probably find equal supporters for both sides. Today we'll take on the much debated: Starch or no starch?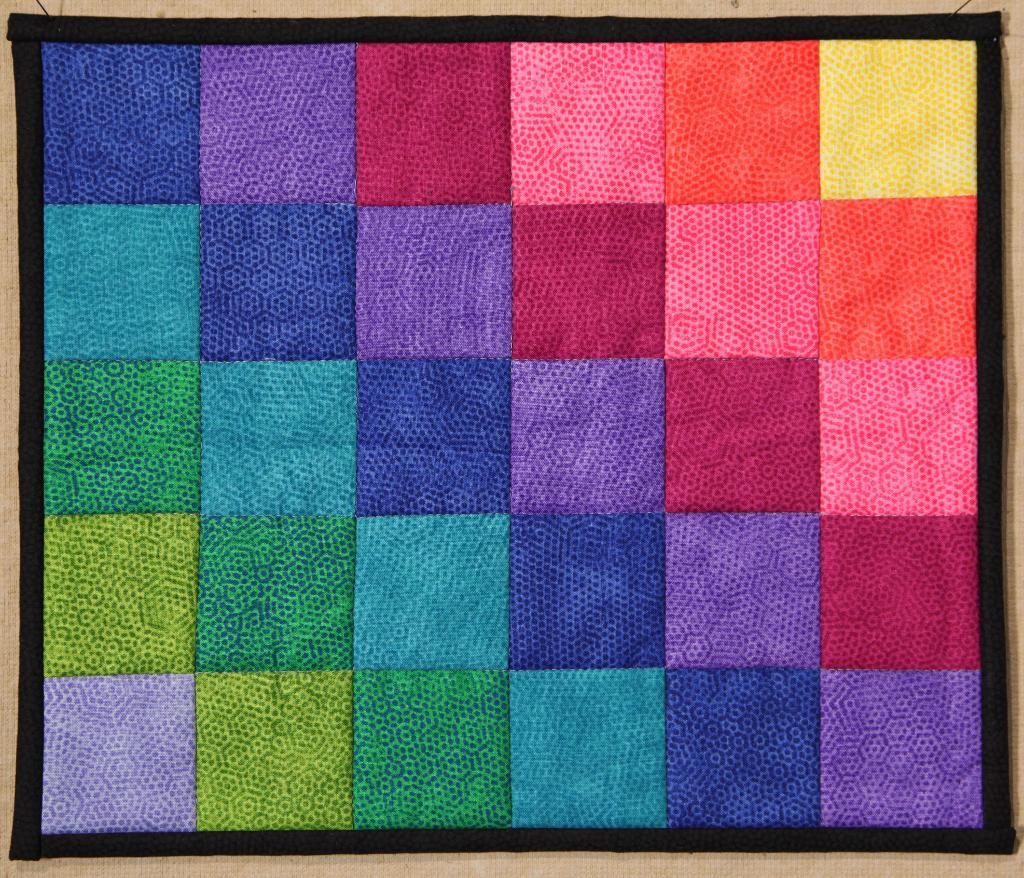 Photo via Gail Kessler
If you opt to use your fabrics the minute they come home from your local fabric store, starching your new purchases is not as important. However, if you prefer to prewash your fabrics, starching is helpful before beginning a project. When you prewash your fabrics it removes the finish that is part of the manufacturing process. Therefore, starching your fabrics afterward will help to regain the stability of the fabric, and will help you tremendously when working with bias edges or narrow strips.
If you choose to starch there are a few things you should keep in mind.
It is not a good idea to mix starched and non-starched fabrics in one project.
The fabrics will work and react differently with each other, depending on their treatment. Once you starch your fabrics you'll need to press them with a steam iron (*Notice I said press. Don't iron back and forth or you'll stretch your fabrics out of place). If you allow the starch to dry before ironing, you can help reduce any flaking. Also, be aware that you can quickly scorch your fabrics that have been starched, even if the iron isn't extremely hot.
There are various ways to apply starch, aside from the common spray starch that you typically use for dress shirts.
The spray type in an aerosol can is easy and convenient and can be purchased in a few different concentrations. However, you can make your own starch mixture, which allows more flexibility in terms of how much stiffness you need. Liquid starch is available near the spray variety and has easy-to-follow directions on the label for diluting to your desired concentration. Additionally, I have found that I love Mary Ellen's Best Press Starch Alternative. This product works as well as traditional starch but leaves no flaking or residue, has a lovely scent (unscented is available as well) and comes in a clear bottle so you know when you're almost out.
I know from experience that it is a good idea to wait to starch your until fabric right before you use it, instead of starching then storing.
The new crispness will leave deep creases if you fold and store your fabric for any length of time. Additionally, silverfish (nasty little insects!) are attracted to starch, so you might find them sneaking into the starched fabrics in your stash. Washing the starch out of your project after it's finished will also keep the bugs away, and will return some softness to your quilt or wall hanging.
I've heard over the years that some people use starch to help their projects glide more smoothly through the machine.
Try sewing a starched project to see if it increases your comfort with quilting. Interestingly, however, it is not advisable to starch your backing fabric if you are using a spray baste product. The two products counteract each other, and your backing fabric won't stick to the batting.
Did you have any idea how much a little bit of starch could impact your quilting projects? There is certainly more information out there, but this should give you a nice head start on when to use starch and how best to use it so that it has a positive impact on your sewing. Why not play around with starching some scrap fabrics and see how it can enhance your quilting experience?
Do you like to use starch?