One of the most frustrating aspects of sewing garments is fitting. No matter your sewing skill level or body type, it's the one piece of the sewing puzzle that almost everyone dislikes. But it doesn't always have to be a pain — you can give yourself a jump start before you even get to the muslin sewing stage by doing tissue fitting.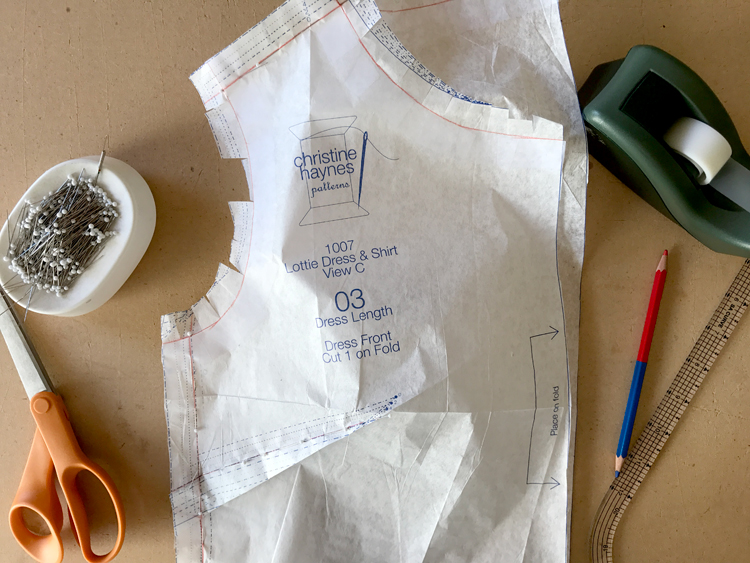 What is tissue fitting?
With tissue fitting, you can check the fit of the pattern on your body with the tissue paper pattern. It serves as a stand-in for fabric to tell you where you might want to make pattern changes before even sewing up a muslin.
Tissue fitting how-to
Step 1: Measure your body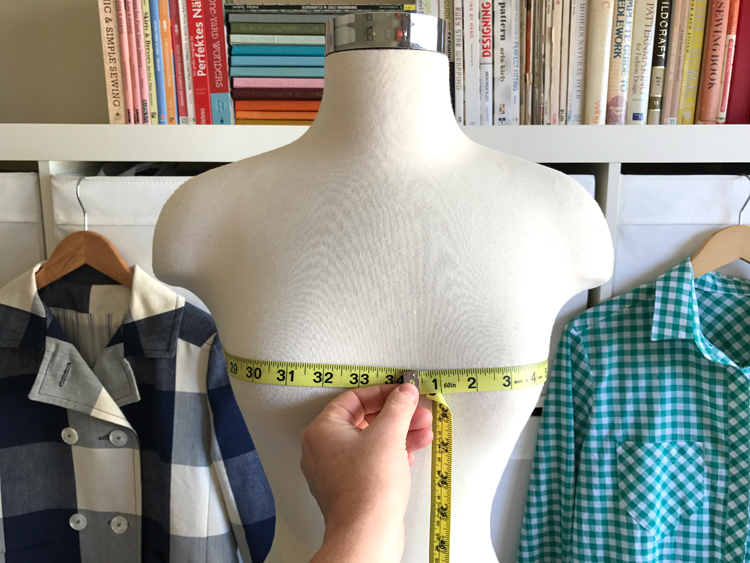 Just like at the start of any project, begin by taking your body measurements. I've seen many many students ruin a project because they thought they were certain on their measurements. Trust me, there's no point in sewing an entire garment with false assumptions about your numbers!
I recommend all my students take their measurements before every single project, even if they've taken them recently. Our bodies are constantly changing, so it's a great habit to get into. For tissue fitting, you write down your bust, waist and hip measurements. For some projects, your full bust and length might apply as well.
Psst! Not sure how to measure your own body? We can help!
Step 2: Select a size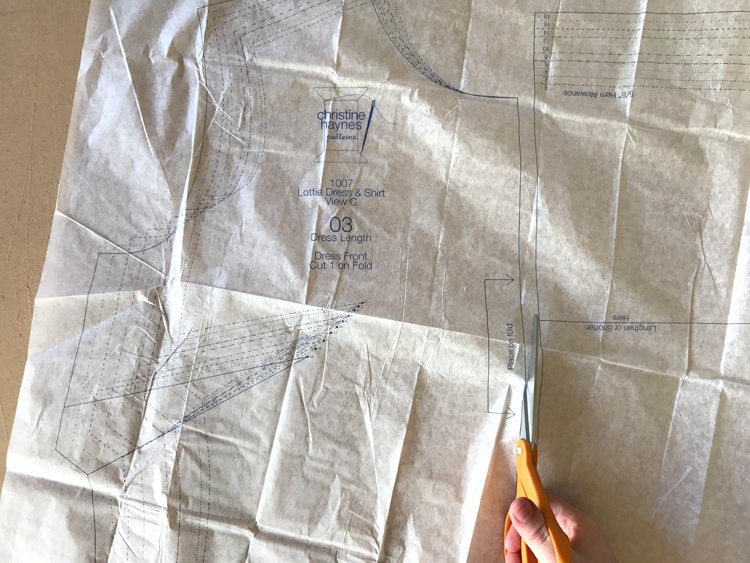 Once you've taken your measurements, pick a size to sew from the pattern's body and finished garment measurement charts. If you'd rather not cut out your pattern at this stage, since you're still figuring out which size will fit you, simply trace the size you want to make onto tracing paper and cut that out. Make sure to transfer all the darts, pleats and any other critical fit markings.
Step 3: Press the pattern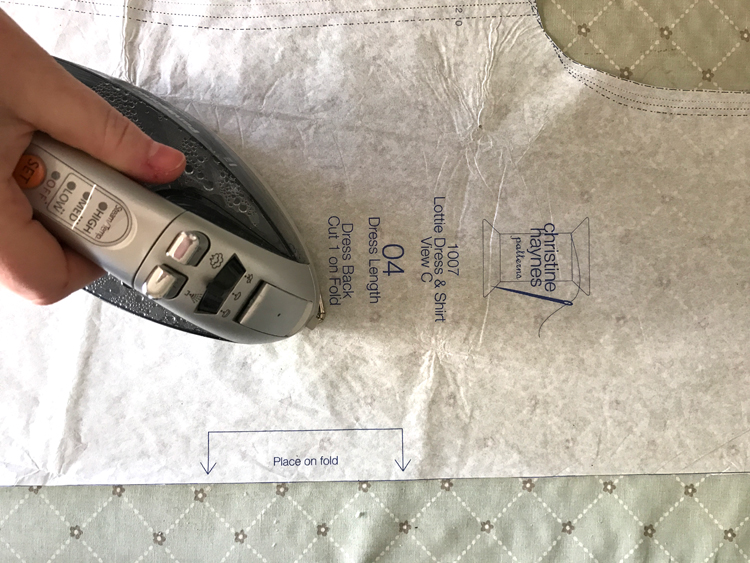 The process will be easier if your pattern is free of creases and folds, so take a moment to iron your pattern pieces. Set your iron to a cool or medium heat and turn any steam settings off to ensure you don't burn or dampen your pattern. 
Step 4: Draw in seam allowances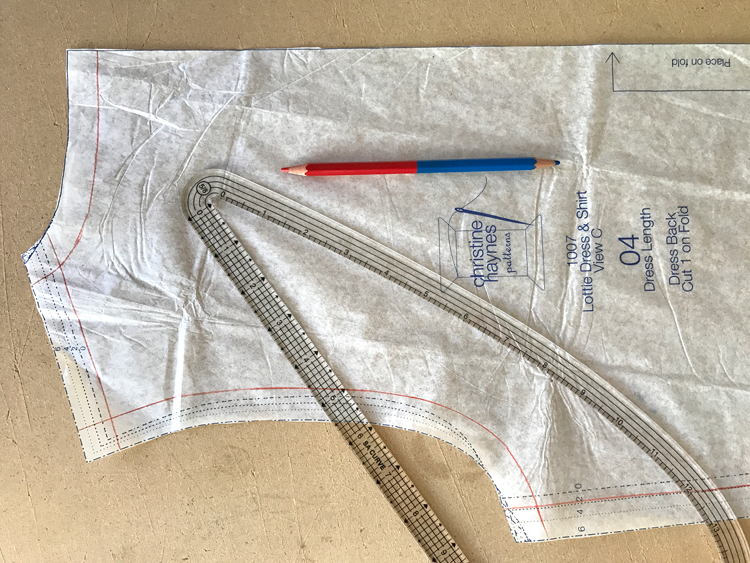 Use curved and straight rulers to draw in all the seam allowances of the pattern. Note that not all patterns use the same measurement for seam allowances, so be sure to double check the instructions for the correct measurement.
A clear ruler will help you see the edge of the pattern to draw the seam allowances. This ruler pictured above is 5/8″ wide, making it a great tool for this task. I prefer to do this step with a fine point colored pencil instead of a marker because it provides more precise line.
Step 5: Tape around the curves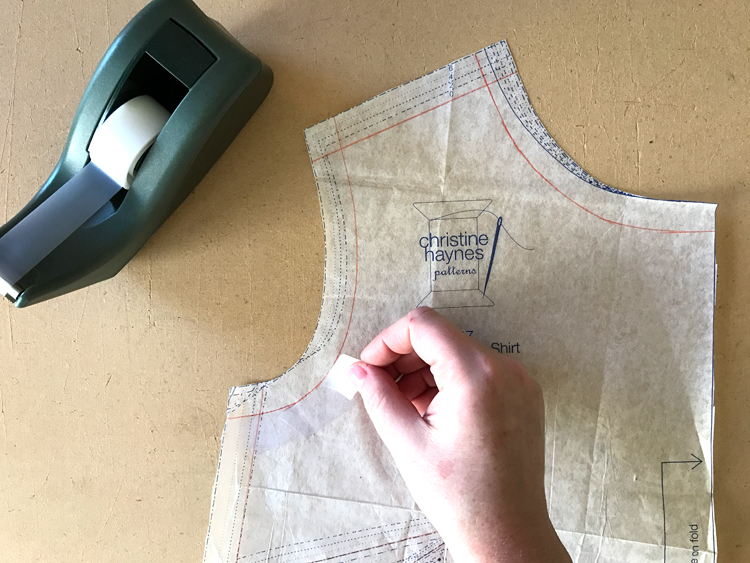 Reinforce the seam allowance line by taping around all curves with Scotch tape. Place the tape directly next to the line, but not on top of it or in the seam allowance area.
Step 6: Clip the curves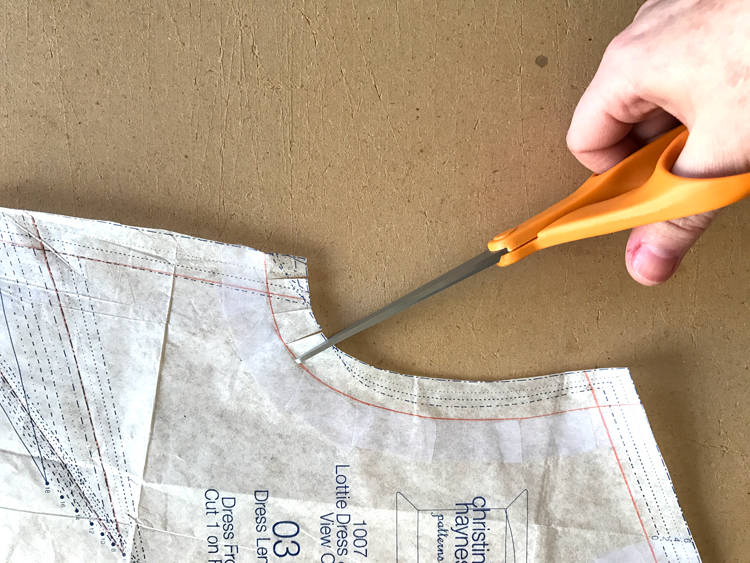 Use your paper scissors and cut small slits into the seam allowance around curves. Cut to, but not through, the seam allowance line. Your slits should be around a ½" apart. This allows the pattern to move freely, so you'll get a better picture of how the pattern will fit once made out of fabric. 
Step 7: Fold darts, pleats and gathers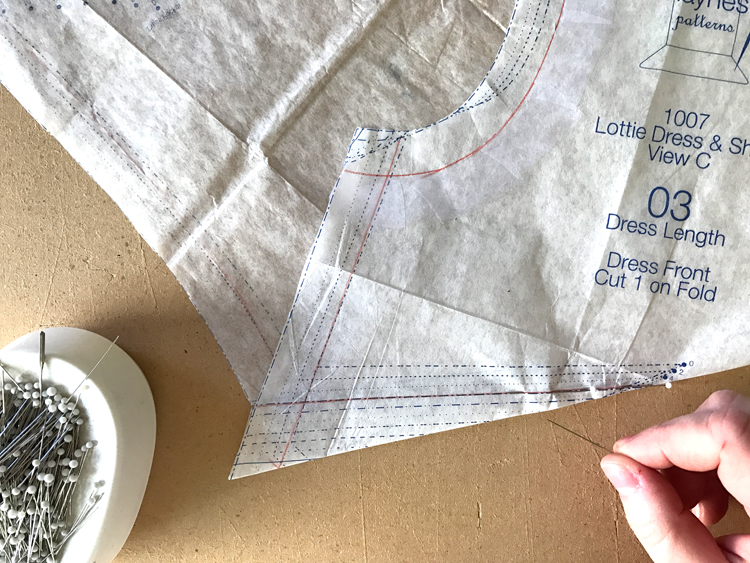 Just as you would on a sewn fabric version, fold any pleats and darts on the tissue. Replicate the sewing by pinning along the stitching line on the pleats and darts. For gathers, simply fold up the pattern into little pleats to replicate the reduction of volume. It will not look gathered in the tissue, but it will allow you the visualize the way it will be when sewn up in fabric. 
Step 8: Pin seams together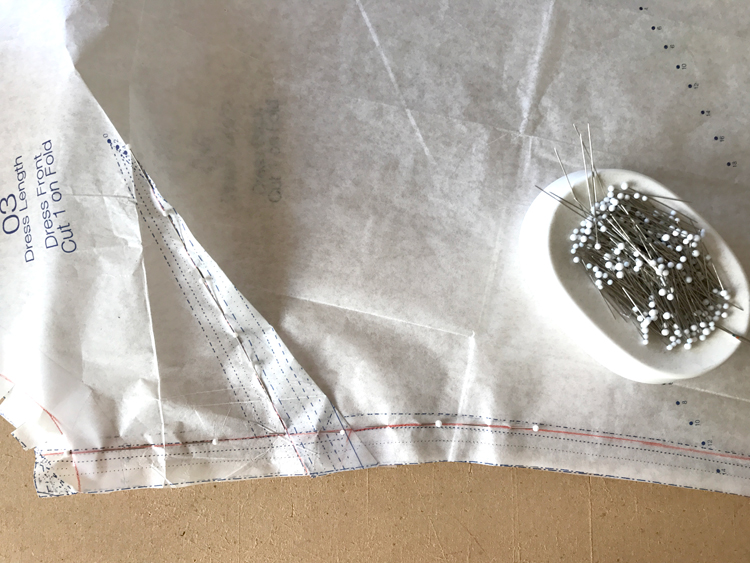 Following the seam allowance lines that you drew on the tissue paper pattern, pin the pieces together. Line up all the seams and "sew" all the pieces together with pins.
It's best to deal with sections instead of whole garments. For example, if you have a bodice and a skirt that are joined together at the waist to form a dress, pin the bodice pieces together, and pin the skirt pieces together, but do not pin the bodice and the skirt together at the waist. Instead, fit each of those individually. If the bodice has sleeves, fit those independently as well. It's far too tricky to join pinned seams together. 
Step 9: Test the fit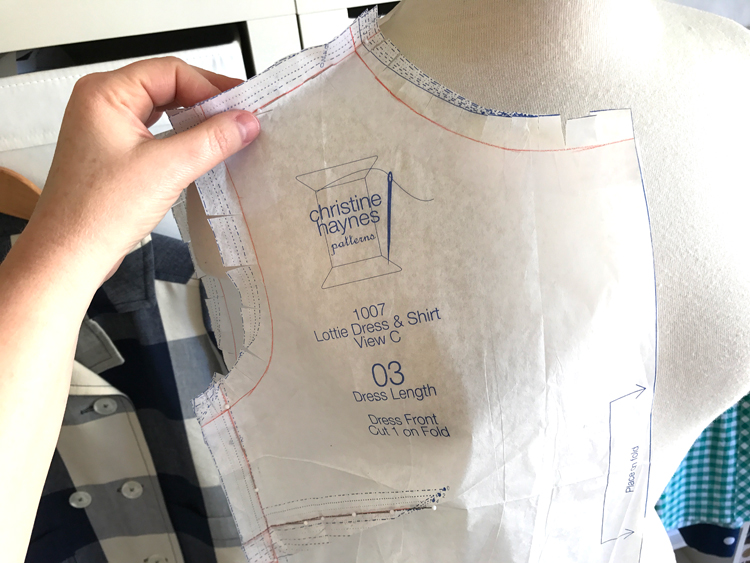 Slip the tissue on your body and check the fit. This is the "tissue fitting" that you can use to test the fit and make changes to the pattern.
This step is more effective if you have a friend to assist you, so pair up with a sewing friend and check the fit, mark any changes, then transfer those changes to the pattern.
From there you can sew up a muslin to confirm what you learned by doing the tissue fitting. Instead of guessing, you're going into that stage with a lot more knowledge about how the pattern works, and therefore you will have greater overall success with your garment!