You can purl while you watch your favorite TV show. You can make an increase without even looking up a tutorial, and you moved way past beginner-friendly rectangular scarves. Congratulations! You've officially hit intermediate knitter status.
Now what?
Intermediate-level knitting can be unsettling. You're not a beginner, but you're also not quite sure how to answer your friend's questions about brioche knitting. What's stopping you from becoming more advanced? If you're not sure where to start, use these tips to get inspired and move on up to the next knitting level.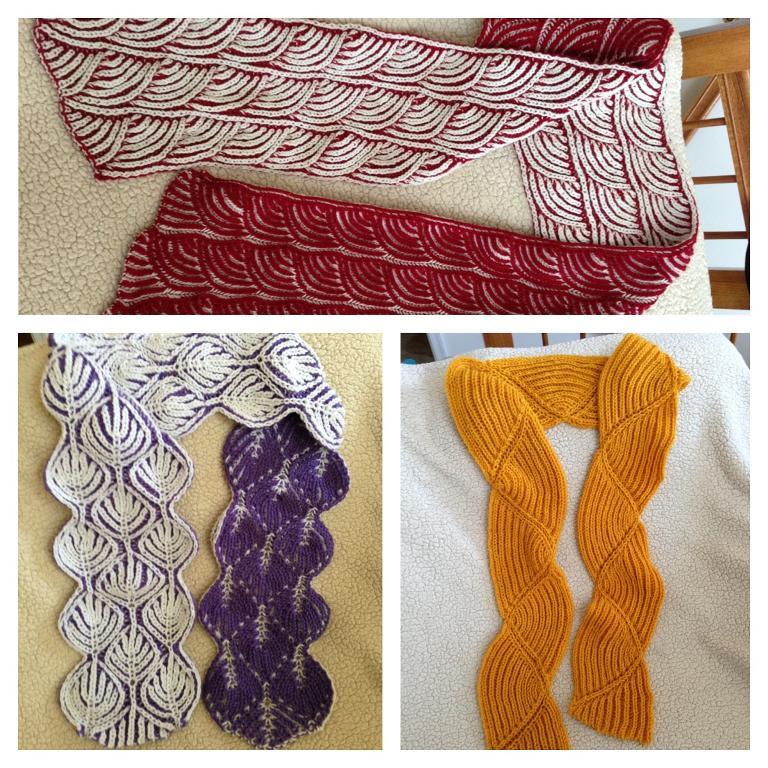 Photo via mmrm7993
1. Design your own patterns
Now that you've knitted dozens and maybe even hundreds of other patterns, consider designing your own. Forget combing through all those search results to find the exact pattern you want and just make your own instead. Craftsy has a lot of resources to get you in design mode. Try one of these:
2. Experiment with cool new stitches
There's no end to the number of awesome stitches out there. From the left twist stitch to the daisy stitch, there are hundreds of new discoveries to be made. You can substitute these stitches for plain old stockinette stitch any time to take your knitting project from beginner to intermediate, or incorporate them into one of your own designs.
3. Never stop learning
Just because you've mastered the basics doesn't mean this is the end of your knitting journey. Challenge yourself to learn new techniques and stitches. Have a go at entrelac or double-sided knitting. Try more challenging projects. Taking a Craftsy knitting class is also a good way to advance your skills. Entrelac Knitting with Gwen Bortner is perfect for intermediate knitters who want to try a new technique.
You can also try skills that incorporate supplies outside the knitting world into your work. Knitting With Beads, taught by Laura Nelkin, is one example. Laura will show you how to add beads to any knitting project, including shawls and cuffs.
4. Organize your supplies
You already know what you like when it comes to knitting needles and other notions. Now's the perfect time to organize those supplies. Give away supplies you don't use anymore. Organize your needles to make room for new ones you'll eventually accumulate. Sort your yarn by color or weight. Then, when you add new yarn and supplies to the mix, your stash will be neat and ready for plenty of new friends.
5. Invest in good-quality supplies
I'd never advise a beginner knitter to buy something as expensive as an interchangeable needle set, but I think it's absolutely a great idea for an intermediate knitter. Now that you're a life-long knitter, invest in supplies that make knitting easier and more enjoyable. Go ahead and spend the extra money for those bamboo needles. Buy that expensive cashmere yarn!
6. Join a knitting group
This is a tip for all knitters because it can benefit you no matter what your skill level. Join a knitting group and check out what other knitters are making. Your curiosity will instantly lead to new stitches, new techniques and new methods that you've never tried. The best part is that you'll have a lot of new knitting friends to help you out along the way!
What are you doing to take your knitting skills to the next level?