Do you know the names of all the fancy pillows that greet you on your bed when you stay at a fancy hotel? Did you even know that they each have their own names? It is true, they are all technically called something different! I know, who knew?
There are so many different pillows, and the perfect combination can make your bedroom decor look magazine-ready.
Let's break down the different types of pillows, plus how to sew them, so you can get started making a stunning bedroom display!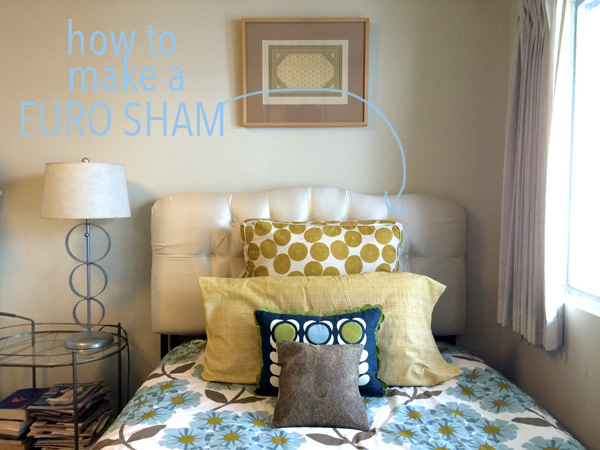 The different types of pillows
First, it's important to know the order. The items in the front are your decorative pillows, or throw pillows, or cushions as they are often called. These are not meant to be slept on, they are 100% decorative and for making your bed more pretty. That is it.
Second, you have your pillow, in a sham, usually with flanged sides. Now, this isn't the euro sham, rather this is a bed-sized pillow, that is in a sham pillow case, again, usually meant for decorative uses only. You can consider these a backup pillow, in case you need an additional pillow, but these are not actually your sleeping pillows. A standard pillow sham measures 20″ x 26″ and a king pillow sham is 20″ x 36″ in size.
Underneath all of this, is your sleeping pillow, or sleeping pillows if on a bed meant for more than one person. This is in your regular pillow case and is meant to be slept on.
Lastly, directly up against the headboard, behind it all, is the euro sham. A traditional euro sham is 26″ x 26″ square, sometimes shaped into a box sided pillow, sometimes not. That detail is entirely up to you and does not change the definition of the pillow itself.
The outer fabric of all of these soft shapes are called the pillow covers, or pillow cases, and the inners are the stuffing, the pillow form, or the bed pillow. It might seem silly to break it all down this way, but the next time you find yourself in a home decor store, you will thank me!
Making your own pillows
The euro sham
So, what if you want to make your own euro sham? Easy! Now that we have learned what it is, it's as simple as sewing yourself a 26″ x 26″ throw pillow! The details beyond that are up to you! You can learn how to make it envelope style where two layers on the back side overlap to cover the pillow form in this how to sew a pillow tutorial; the pillow case can close with buttons; or it can all be sealed up with a zipper closure.
The detailing can also be as fancy as you would like it to be. The pillow pictured above is actually the one I made in this post on how to sew a floor cushion. It is exactly 26″ x 26″ and in that post I instruct you how to make the pillow with boxed sides and flat piping in the seams. This makes for a very elegant euro sham, and it lives on my bed, not on the floor. This square pillow tutorial will also give you tips on how to sew a pillow with boxed corners, should you prefer not to piece the sides in strips.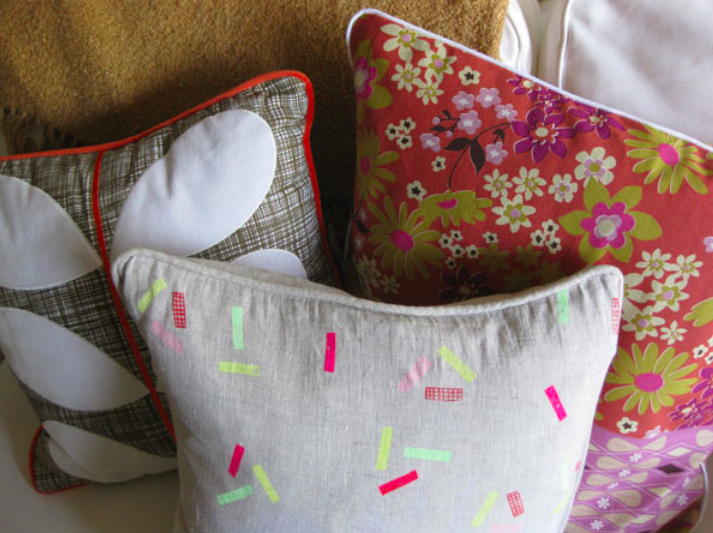 How to sew piping into a pillow by Christine Haynes
Adding cording
In another post, I taught you how to insert corded piping into a regular throw pillow, which you can add to your euro sham as well. Again, the only defining detail is that it must measure 26″ x 26″ which is important when shopping for the pillow insert. And if you would like to take it to another level, this post will show you how to make your own custom piping!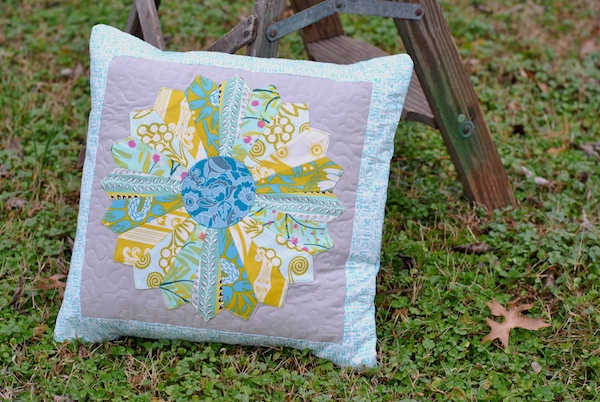 How to make a quilted pillow sham by Lindsay Conner
Decorative pillows
You can learn how to make more detailed pillows in the this post on how to sew a quilted pillow, or you could even learn how to knit a gorgeous pillow!
And if all of that help is not enough, remember that Bluprint has some great classes on how to custom make decorative pillow covers of all kinds, including the Custom Bedding: Decorative Shams and Bolsters class as well as the Sew Luxury Fabrics: Pillows class. There is endless information and inspiration for your bed-decor arrangement!
Free Guide! Sewing Stylish Pillows — Simplified
Sew perfect pillows and create the look you love for your home with these tutorials.Download FREE Now»