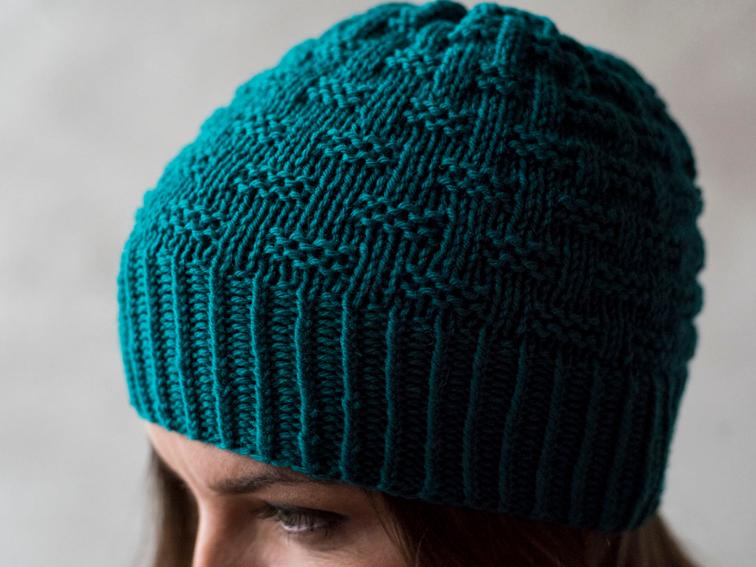 Knitting a hat is almost always a quick and rewarding project. Hats are small, so they're easy to take with you. They're stash busters, as most patterns use less than one skein of yarn.
They're also a great, low-risk project to practice new techniques or stitch patterns. No matter what your reason for enjoying hat knitting, once you get started you'll soon have a finished one to wear!
4 Must-Know Hat Knitting Tips:
Tip #1: Use whatever method you like for knitting in the round.
Most hats are knit in the round, and in almost all cases, you can use whatever method you like best.
For smaller circumference hats (under 16″ for baby and small children's hats) you can use double pointed needles, two circular needles or magic loop knitting.
For a little bit larger circumference, a 16″ circular works well. This allows you to knit continually in the round without having to adjust needles. When you start decreasing for the crown, you'll need to switch to double points — but for the bulk of the knitting, the 16″ circular will do.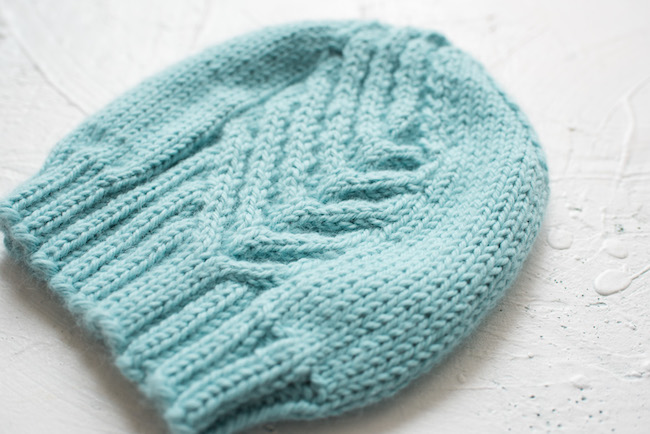 Tip #2: Always make a gauge swatch
We love to sing the praises of the gauge swatch! And while a hat may seem like a small project, if you skip the swatch, you might end up with an ill-fitting hat. Take a few minutes to swatch for the hat otherwise, there is the possibility you may be ripping it out more than once.
Also, swatch on the needles you plan on using (whether those are the circulars or double points). The needles you use can affect your gauge.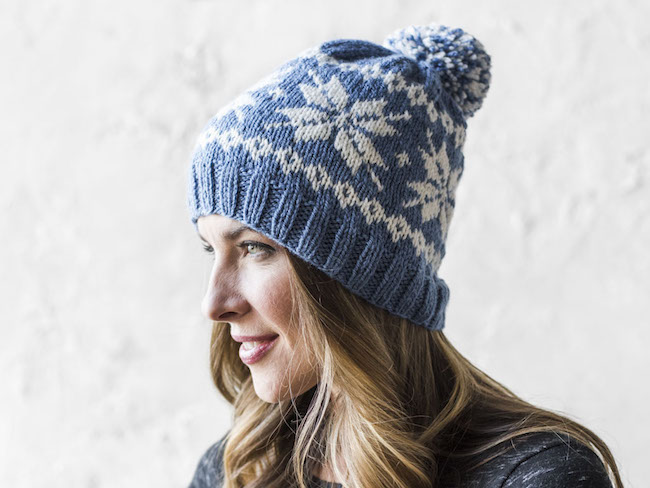 Tip #3: Use stitch markers liberally
When knitting hats, put a locking stitch markers to mark the beginning of the round and then any repeats after that. This helps you to keep track of what you are knitting as well as helps you to catch any errors that may occur.
Tip #4: Cast on loosely
A hat cast on should be loose enough to allow for some stretch at the brim. Many favor the tubular cast-on or the German twisted cast-on for hats. While you don't necessarily need to learn a new cast-on for a hat (it doesn't hurt though!) just keep in mind that you'll need to cast on loosely to maintain that brim flexibility