New to sewing? At times, picking up a new skill can be just as frustrating as it is exciting. Luckily, most of the beginner heart ache can be avoided with a few simple tips. Here's a list of the things that I wish someone had told me when I first started sewing by hand.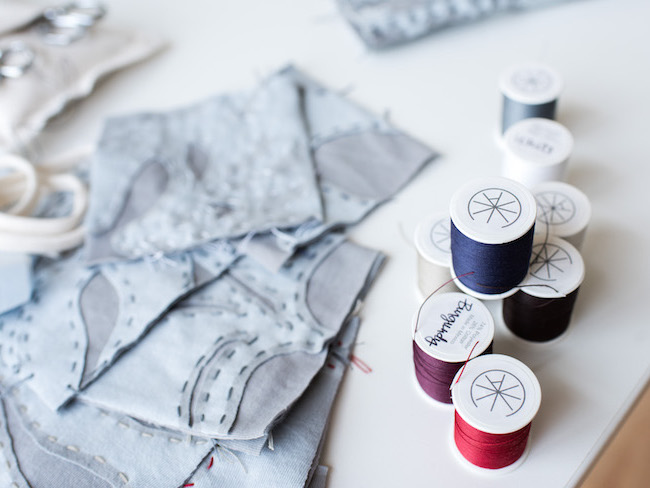 1. Gather your tools
Having the right tools can make all of the difference. Here are some of the supplies that you need for your best sewing experience. 
Needle threader
Don't waste time squinting at the end of the needle. A needle threader is a cheap little gadget that will solve your threading problems in a snap.
Thimble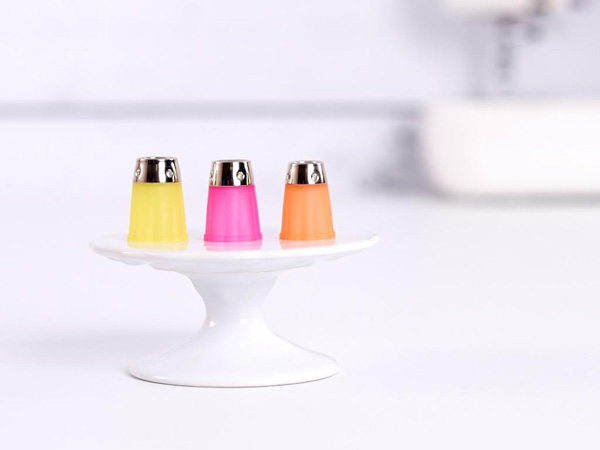 If you repeatedly prick you finger, consider adding an extra layer of protection between you and the needle. Traditional thimbles are made of metal, leather or silicone and should fit snuggly over your finger. Two of my favorites are the rubber thimble and stick-on Colonial Thimble Pads.
Gripper
Do you have trouble drawing the needle through your project? Assuming that you dilemma is due to thick fabrics or yarn, rather than a dull needle, a gripper will likely solve your problem. Try grasping the needle with a deflated balloon or rubber glove. If that doesn't help, try pushing the needle with a firm surface, such as a thimble, to force it through.
Frame
If you find it difficult to hold your project with one hand while sewing with the other, consider a stabilizing floppy fabrics in a large embroidery hoop or Q-snap frame. These lightweight plastic frames are gentler on your project than a wooden hoop and allow for easier adjustment.
Caddy
It happens to all of us. Just when you've settled in and hit your stride with a few stitches, you realize you left something behind in another room. Corral your supplies for hand sewing all together in a pretty bowl or a portable zip pouch<. Be sure to include several needles! They have a tendency to disappear when you are away from home with plenty of time to sew.
2. Study the technique
If you are new to sewing by hand, it pays to do a little research before sitting down with your project. A quick online search will yield hundreds of tutorials and videos that demonstrates the time-tested, proper way to make those stitches. For an in depth dive into the basics, check out Craftsy's beginner sewing class.
 Without instruction you may develop the habit of flipping your project to stitch from each side or pulling the thread through in each direction. Usually, this extra work is not necessary!
3. Get comfortable
Like knitting or crocheting, hand sewing is best savored from a cozy spot on a sofa or overstuffed chair. You will be sitting still for awhile, so take the time to get comfortable with extra pillows and perhaps a blanket. If you will be hand sewing in a more austere environment, such as a car or at a sporting event, think about what you can bring along to create your nest.
Image via Stitched in Color
When choosing your comfortable spot, be sure to consider lighting. Abundant natural lighting is the best, but when that is not available, task lighting is key. A central overhead light probably does not provide enough illumination to avoid eye strain.
If you find yourself hunched over your project, take that as a sign to change your set up. Add light or bring your work closer to your eyes while maintaining proper posture. You may even like a pillow for your lap, which will raise the project while providing a soft rest for your arms.
4. Enjoy!
When you invest time gathering tools, learning proper techniques and preparing a comfortable sewing spot, you can relax into an easy, successful hand sewing habit that will enrich your life.