Linings are so often overlooked, but just as important to sewing a lovely finished garment as the parts that are visible for all the world to see. They get a lot of wear and tear, too, since they're right up against your body.
Read on for two key tips to sewing better linings that are practical and beautiful!
Replace darts with pleats 
If you're looking for a little extra room to breathe with your lining, try changing the darts into pleats. Lining fabric tends to move and stretch less than what you're likely using for your fashion fabric, plus you'll find it great simplifies sewing the lining.
Step 1: Mark the pleat.
Here I'm using a tracing wheel and colored wax paper. Instead of marking the entire dart, though, I've only marked 1.25″. Remember that you'll have a seam allowance at the waist, and you'll want to pleat to extend a bit past that so it gives you the shaping you need.
Step 2: Pin and sew the pleat.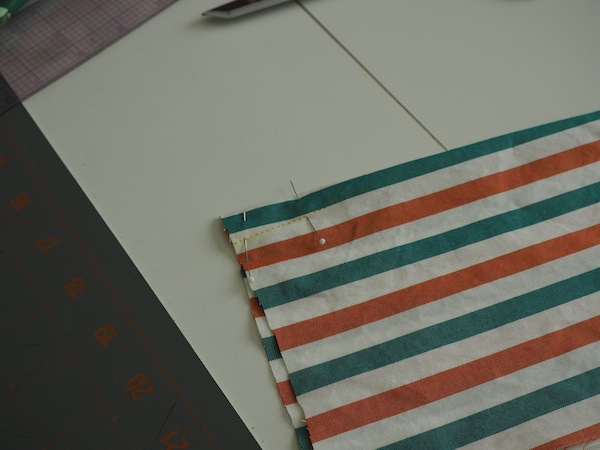 Match up your lines on both sides and pin them in place. Stitch and remember to back-tack at the ends.
Step 3: Press.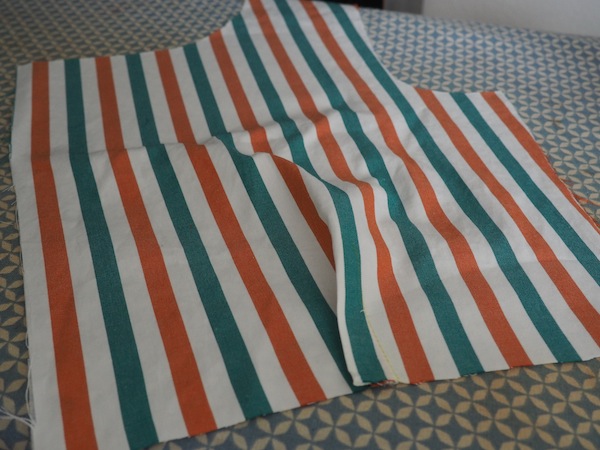 Press the pleat towards the center, and repeat for all your darts. Now you can continue sewing just like you normally would, but you've got a bit more wiggle room!
Insert a zipper guard
Have you ever gotten your lining caught up in your zipper? I find this especially frustrating when I have taken the time to hand stitch the lining perfectly up against the zipper edge, only to have it rip out the moment I zip it up.
A zipper guard is a handy little addition to your lining that will prevent this from happening. It also keeps the scratch, cold teeth from pressing up against your skin, which is particularly useful in a very close-fitting dress or skirt. All you need is a grosgrain ribbon that runs the length of your zipper.
Step 1: Turn and stitch the ends.
You don't want your ribbon to fray, so start by turning and stitching under the ends. I did this on my machine, but you could also sew it by hand.
Step 2: Insert the ribbon.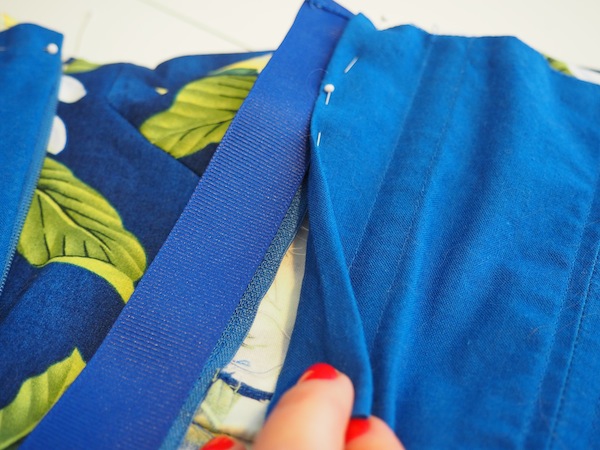 Place the ribbon in between the zipper and your lining fabric on the inside of the garment. Turn under your lining fabric seam allowances just like you normally would, this time pining it through the zipper and ribbon.
Step 3: Prick stitch the guard in place.
Using a prick stitch, stitch down the lining through the ribbon, catching the zipper tape underneath. If you've only lined the bodice, continue stitching the ribbon down to the zipper tape the rest of the length of the zipper.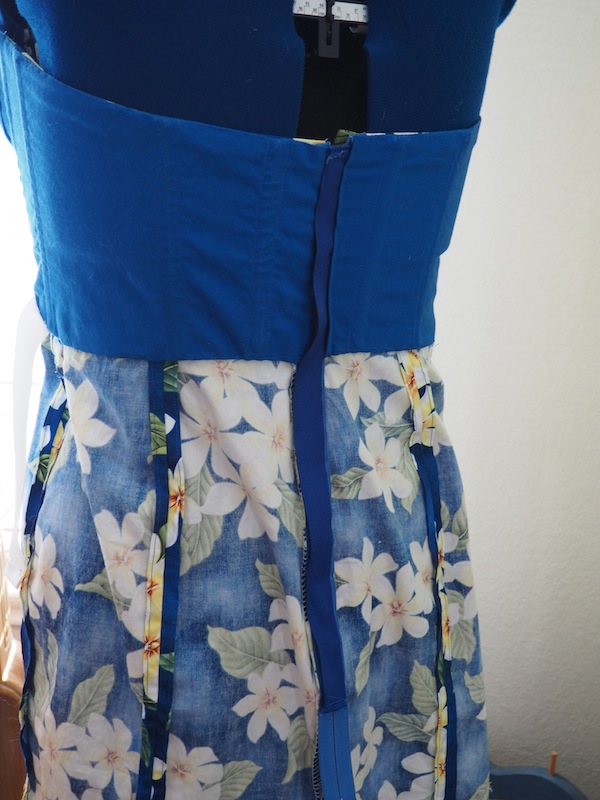 When you're finished, you'll have a finishing detail that you'll be proud of, and your zipper and lining won't do battle with each other!
Little tricks like this can really take your garment sewing up a notch. You might find soon you wish you could wear your finished project inside out, so all the world can see your superb details!
Do you have a favorite tip for sewing linings?