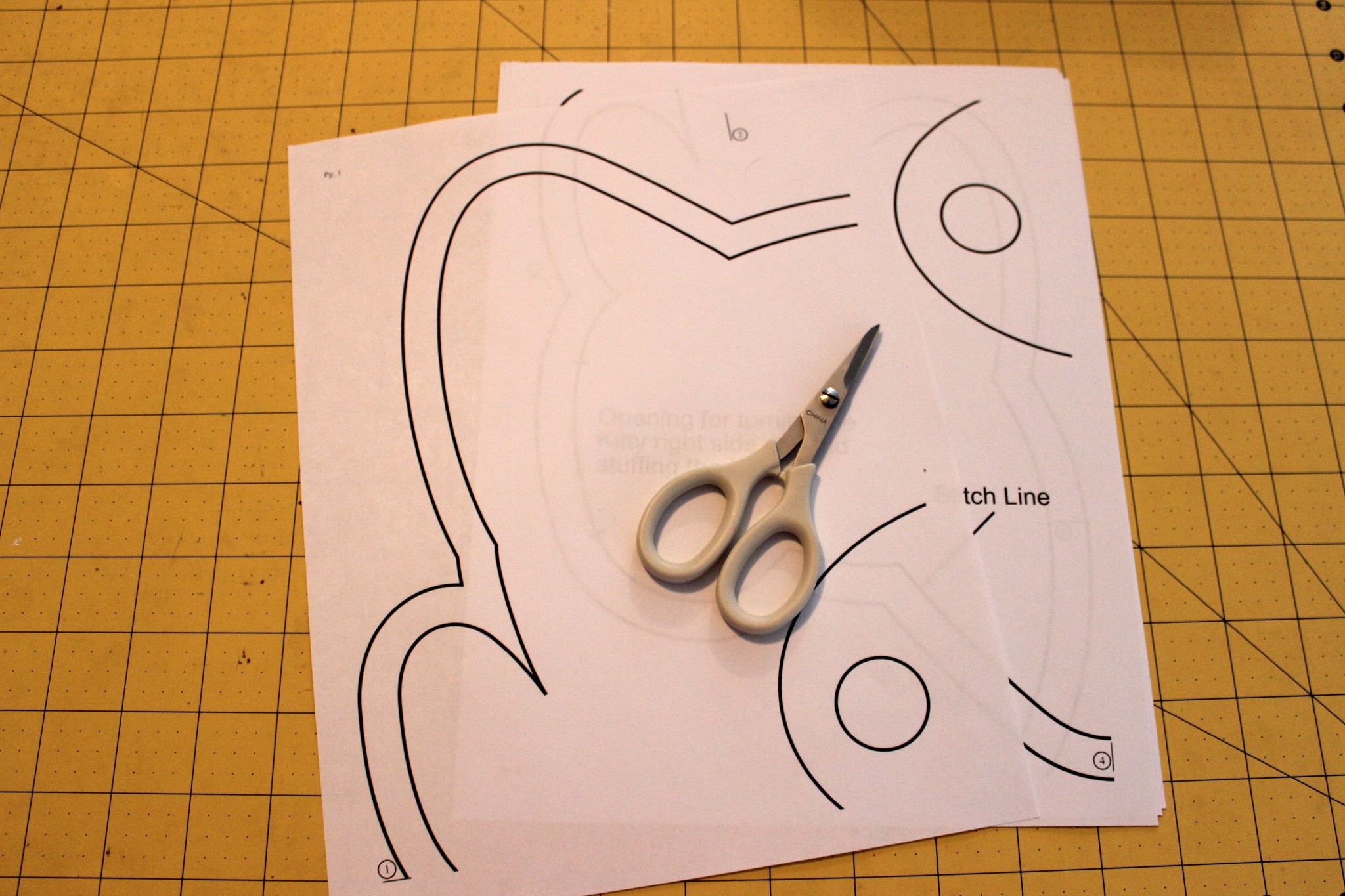 Being able to print PDF sewing patterns at home is great — they are often cheaper than printed commercial or independent patterns, you can reprint in a different size if you need to, and then there's the whole instant gratification aspect. The downside is that the pattern won't shoot out of your printer ready to go; you'll have to do a little bit of work before you can start cutting your fabric.
Step 1: The first step is to print your pattern. Open the file in a PDF reader, such as Adobe Reader.
In the print settings box, make sure that the file is set to print at "actual size," not "scale to fit." This could mean the difference between your pattern fitting or not! Most PDF patterns are formatted to print on standard 8 ½" x 11" printer paper, so you shouldn't need to invest in anything fancy or make a trip to the copy shop.
Step 2: Next, locate the page of the pattern that has the test square. This varies depending on the pattern designer. Print this page only and measure the test square (probably 1" x 1"), so that you can make sure the pattern will print at the correct size. It's much less annoying to reprint one page than it is to reprint 15!
After making sure the print settings are correct, print the entire pattern.
Step 3: Now for the fun part! Depending on the number of printed pages you have, you'll want to clear off some table or floor space before you get to work.
Patterns that print across more than one page will have markings that need to be matched up (they might be labelled 1A, 1B, etc.). You might need to trim or fold the paper to get these markings to match up. Once in place, secure with tape.
Step 4: Once your pattern is assembled, you can cut out the pieces. Don't forget to include a seam allowance if the pattern doesn't have one! At this point, you can use the pattern pieces as they are, or transfer them to a new piece of pattern paper. Although printer paper is certainly a higher quality than the tissue paper of commercial patterns (and easier to work with without tearing), depending on how taped together a pattern ended up being, I usually like to transfer to pattern paper. This makes the pattern easier to fold up and store.
You're ready to sew! Check out these 3-in-1 skirt sewing patterns or this easy summer girls dress to get started.
Printing woes? Double-check your printer settings and make sure you are using the latest version of Adobe Reader.
Do you like sewing with PDF patterns? Do you have any printing and assembling tips?
Let me know in the comments!