Pregnancy photography captures one of the most exciting times in a young family's life. Being asked to capture these moments can be fun yet challenging. But, with a few photography tips, you can make sure your session goes as smoothly as possible, resulting in wonderful photos of the expecting family!
Learn advanced strategies for family portraiture in the FREE mini-class Professional Family Portraits, taught by Kirk Tuck, who offers step-by-step instruction on how to capture photos families will love.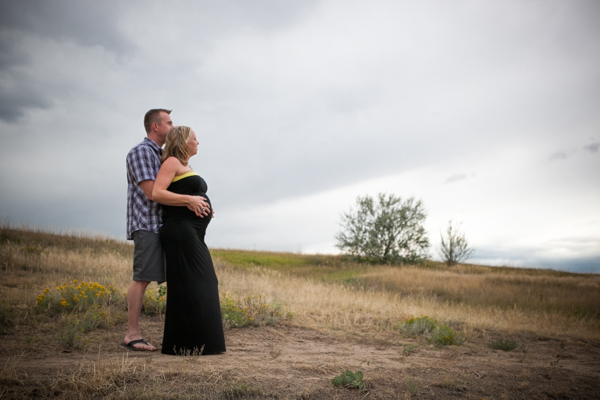 5 tips for capturing beautiful pregnancy portraits
1. Timing is key
When time is of the essence, as it is with pregnancy, scheduling is everything. I usually have clients schedule their session for about 30 weeks into the pregnancy. This way, the belly is sure to be prominent, but the mom hopefully won't be too uncomfortable.
Proper timing should also help if the baby decides to come a bit early.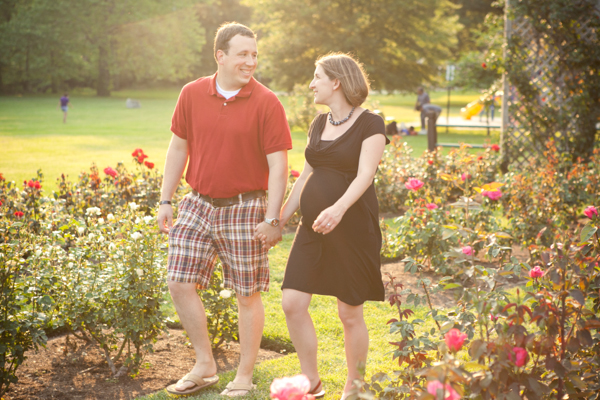 2. Tell a love story
The love story of the couple should be a part of the story you are telling with your photographs. Capturing the love between the parents and the new life they have created is important.
Ask questions that will lead to emotional responses, such as what they thought when they found out they were pregnant or who they think the baby will look like. You could even ask them what they are most looking forward to about being parents. Hopefully, these kinds of questions will generate an emotional response that you will be ready to capture!
If you love telling stories with your portraits, then you may also be interested in our Craftsy class Narrative Photography: Storytelling with Photo Essays.
3. Clothing
Tell your clients to wear something comfortable. Suggest solid colors in fabrics that accentuate the bump. Try creating a Pinterest board with clothing ideas so your clients can see what options look good and photograph well.
Dresses work wonderfully for pregnancy photography, especially ones that are form fitting to really showcase the bump!

 4. Location
I usually do newborn photography at the client's home. For this reason, I like a different location for the pregnancy photos. Whenever possible, I try to shoot the photos outdoors or in another visually interesting location.
Think of a location or two that will create a look and feel to the photographs in contrast to the location of the newborn session. Trust me, your clients will love having a wider variety of pictures!

5. Posing with an angle
Posing your clients for pregnancy photography is different than your typical subjects, so you need to be prepared to get creative with both the poses and your camera angle.
Here's a few examples of poses and angles to try:
Try getting up high and shooting down on the belly.
Have the mom turn and move around while your try to catch her from different angles.
Have her lie on her back for a few shots.
Make sure you are using dad too — interaction between the two partners will always make for better photographs!
Sometimes people like to bring props, such as ultrasound photographs, onesies or baby shoes. All of these can make for interesting poses and photographs.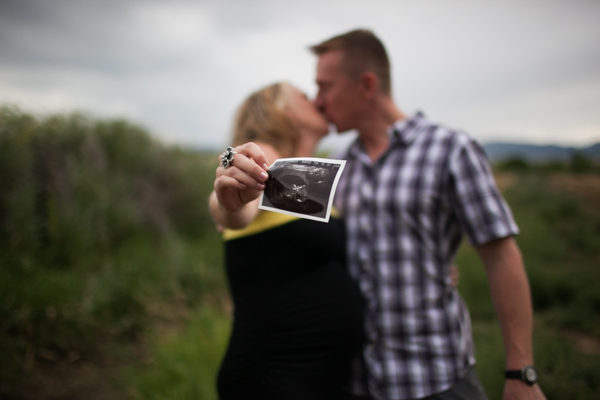 We'd love to see your work! Upload your pregnancy portraits, or other images, to the Craftsy Project Gallery to share your own stellar photography. You're photo might even be featured as the Craftsy Photo of the Week.
Upload your photos now.
What's your favorite location for a pregnancy portrait session?