Precision piecing is an important part of your quilting projects. After all, since you are spending the time to prepare, cut, sew and quilt your fabrics, why not make sure everything goes together well. These tips for precision piecing will make perfectly pieced quilts a breeze.
Here are 8 helpful hints for precision piecing in all of your quilting projects!
 Photos via A Quilting Life
1. Prepare your fabrics.
One of the first steps in quilting is the preparation of your fabric. There are quilters who wash and press all of their fabric before using it for quilting, and there are also quilters who never worry about washing their quilting fabrics, only prewashing when using quilting cottons for apparel sewing. The most important thing in relationship to the question of whether or not to prewash is that you are consistent with your treatment of all of your quilting cottons and fabrics.
[box type="shadow"]
Deciding whether or not to prewash? Check out this post: "Prewashing Fabrics: The Pros and Cons" for a discussion on this heated quilters' debate!
[/box]
Some quilters (whether they prewash or not) prefer to starch all of their fabrics before cutting for a quilt project. The starching technique involves spraying your fabric with starch and ironing each piece individually before use. Quilters believe this gives a sturdy texture to fabrics, allowing them to be easily cut and sewn without unnecessary stretching.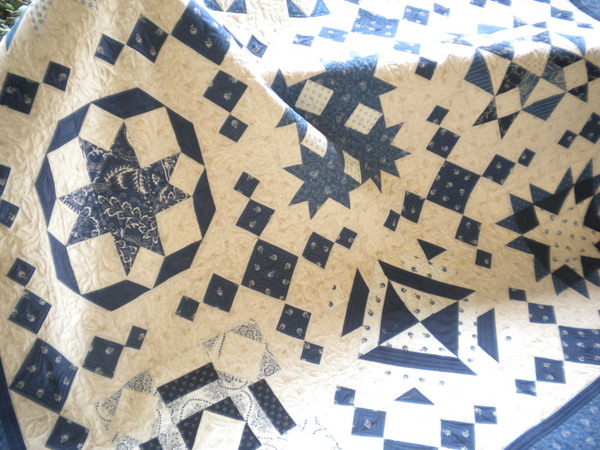 Photo via A Quilting Life
2. To ensure proper cutting, measure twice.
There is an old adage in sewing and quilting that goes a little like this: "Measure twice. Cut once." This helpful piece of advice was given to me by my grandmother, and I've heard it repeated by quilters many times since. It's hard to accurately piece quilt blocks if the the pieces aren't cut properly to begin with, so take good care to properly check the required measurements and cut to that exact size.
When cutting several strips of fabric, it's a good idea to occasionally stop and make sure the fabric is still square. It may take a little extra time to periodically stop and square up your fabric, but it will result in more even cuts for your blocks. 
3. Make room for seam allowances.
Once it is time to begin sewing, seam allowances are of critical importance. Most quilt patterns call for a 1/4″ seam allowance. Know how to sew this exact seam allowance on your machine. This may take a little practice using scrap fabrics. Even the specialty 1/4″ feet that are available for most models of machines need to be tested. If your seam allowance is off even 1/16″ of an inch, it can make a big impact on your quilting.
Once you've found exactly where you need to place your fabric as you guide it to sew a perfect 1/4″ seam, you may want to mark a fabric placement guideline using painter's tape. Painter's tape won't harm the finish on your machine and can be easily removed if needed. Also remember that some patterns will call for a "scant 1/4″ seam which means that your seam allowance should be about a thread's width smaller than a true 1/4".
4. Trim the extra.
Some blocks end up with little "tails" or pieces of fabric that extend into the seam allowance of individual blocks. Be sure to trim these bits and pieces of fabric as they can cause bulk in your seam allowances. These extra bits and pieces are common when making blocks like half-square triangles and quarter-square triangles. When using the corner triangle method, be sure to cleanly trim the unnecessary pieces leaving just a 1/4″ seam allowance.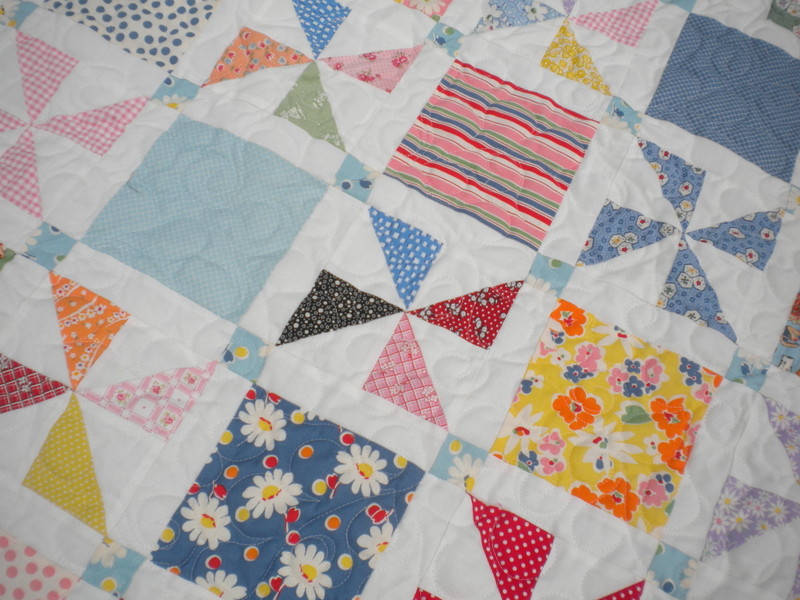 5. Pressing is important!
Pressing blocks and block sections as you go can make a big difference in both the look and the accuracy of your quilting. Be careful not to stretch your fabric while pressing but to simply iron pieces flat. Also, take special care to make sure the pressing is evenly done. There shouldn't be any folded over sections or pieces that aren't pressed all the way out.
6. Square up blocks and block segments.
It is often helpful to check blocks and block segments with the size of units in the pattern. If your block segments are too big or too small, double check your sewing and see if there are any changes that need to be made.
Often, patterns give directions to make blocks a little large so they can then be trimmed down to the exact size needed. Make sure blocks and block segments are the correct size before putting them together in your quilt. Use a square acrylic ruler for the most accurate squaring up of blocks.
7. Know how to deal with bias edges.
Bias edges should always be handled minimally and as carefully as possible. Giving special care to these edges that easily stretch can help ensure the accuracy of your quilt.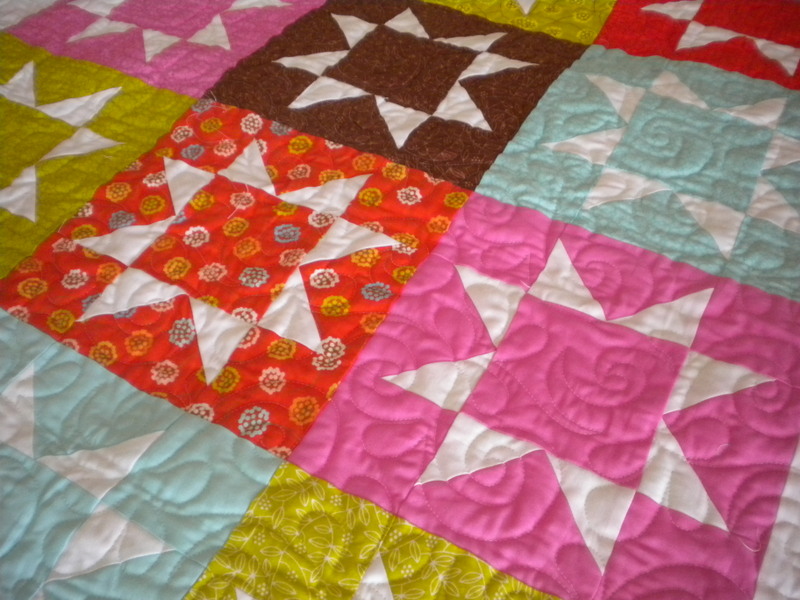 8. Follow proper finishing techniques.
Use good finishing techniques when completing your quilt project. Square up edges and borders. Press your entire quilt top before quilting. Make sure your seam allowances stay even when you are attaching your binding.
With some extra special care and attention to detail you can easily achieve precision piecing!
What tips work best for you to ensure precise piecing in creating your beautiful designs?