Low light isn't the only challenge you may face when photographing a wedding ceremony. Outdoor weddings can also be tricky to photograph when there's very harsh sunlight.
There are a lot of things a photographer can do to ensure a couple gets the best photos, but the ceremony place and time are set. Shooting during the height of daylight can cause distinct shadows, which can hide what people want to see most: the couple's eyes.
Here are a four things to remember when faced with these situations.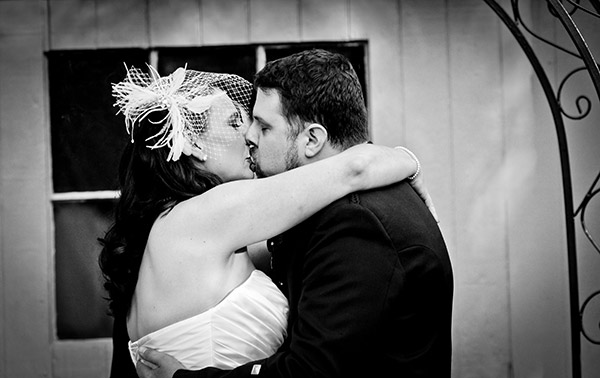 1. Spot meter
Spot metering will allow you to correctly meter on the faces of the couple. Don't worry about anything else. The faces are the most important thing, it's what everyone wants to see. Zooming in will also help take away from the fact that some items in the image are blown out.
It's easier to fix an image in editing later when there's enough digital information. If a person's eyes or skin are overexposed or underexposed, it's a lot harder to save an image. Sometimes you can over-edit an image where it doesn't look natural anymore. The eyes and faces are the one thing that shows the emotions of the ceremony, if you can't see them people, will be disappointed.
2. Shoot in RAW
In a previous post I talk about the difference between shooting in RAW and .JPG. When you shoot in RAW, you are saving the most information possible so it makes it easier to come back and fix almost everything in the exposure.
The only thing RAW can't fix is focus. When you have your camera set to RAW, having an overexposed face with shadows on the eyes is a lot easier to fix in editing. Just mess with the shadows and highlights.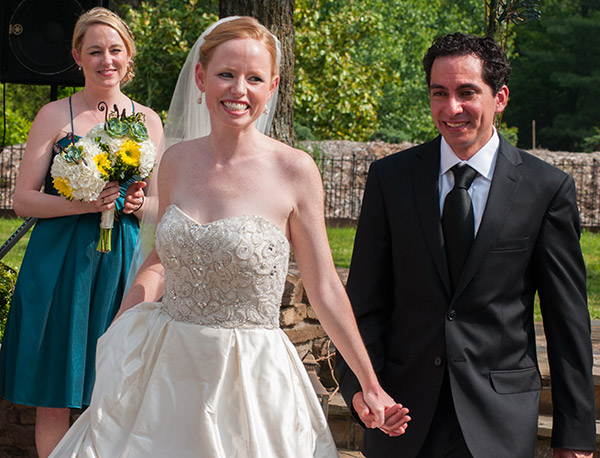 3. Watch out for trees
Even ceremonies that seem to be in the shade of trees can actually cause weird shadows and highlights. If these highlights aren't on the couple's faces, then don't even worry about it and let them be a little overexposed.
If they are on the faces, then you have a little more work to do. Play with the settings on your camera to try to find a nice medium. Then fix what you can during editing.
Sometimes, the setting for the bride's face will be totally different than the setting on the groom's. Have your camera set to manual so you can easily switch from one setting to the other.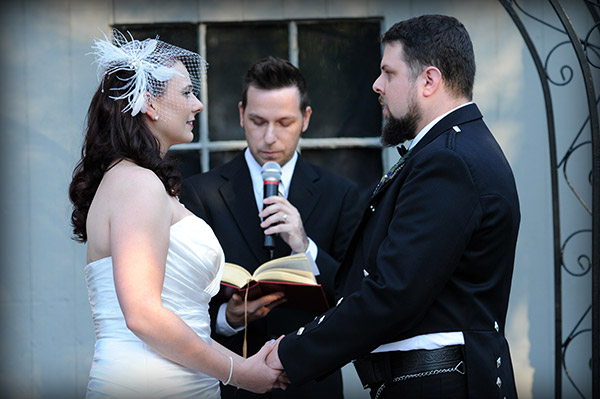 4. Move around
Outdoor ceremonies are easier to roam about without being in the way. I still like to put a long lens on and photograph outside the perimeter of the guests, but you have a much wider range. Use that to your advantage.
Sometimes a shadow won't be as harsh from one angle as it is from another. This is especially true when you are dealing with back light. If a ceremony has a lot of light behind the couple, it will be worth your while to walk to the sides and shoot the couple with the light coming in from a different angle.
Use the light to also make some dramatic and artistic photographs, but get the standard big moments as well. Variety helps when it comes to wedding photography.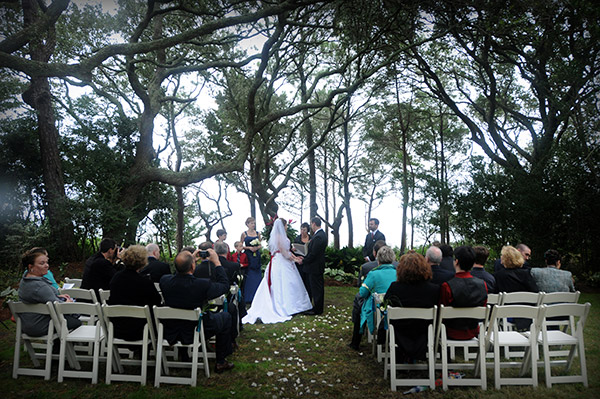 Outdoor weddings can be so beautiful and it's your job as the photographer to capture that. Sometimes we have to reach into our bag of tricks to make things look a little more beautiful than it really was. Any lighting situation can be conquered if you are willing to take that camera with a million buttons and functions and use them to your advantage.
Keeping your camera on manual all the time will help you get more comfortable with everything your camera can do. As long as you believe you are smarter than your camera, you can deal with anything Mother Nature throws at you.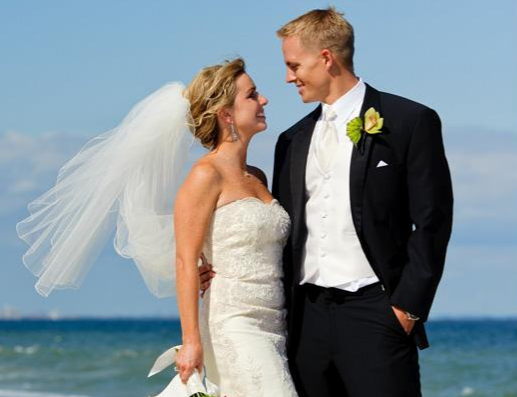 Photo via Neil van Niekerk
Portraits outdoors
Shooting outdoors and working with natural light can be challenging, but also a great way to build your skills. Be sure to take a look at Neil van Niekerk's class, Portraits With an On-Camera Speedlight. Neil offers expert instruction on properly capturing a portrait, both outdoors and indoors.
You may also enjoy our tips for photographing wedding details and getting creative wedding portraits.
Where are some of your favorite places to photograph weddings?