Triangle quilts composed of many different design elements can be seen everywhere in the world of quilting. Half-square triangles are a prevalent block-and-block component in many quilts. Quarter-square triangle quilts are another popular type of triangle quilt. Quilts made with other triangles, such as isosceles triangles, are also popular.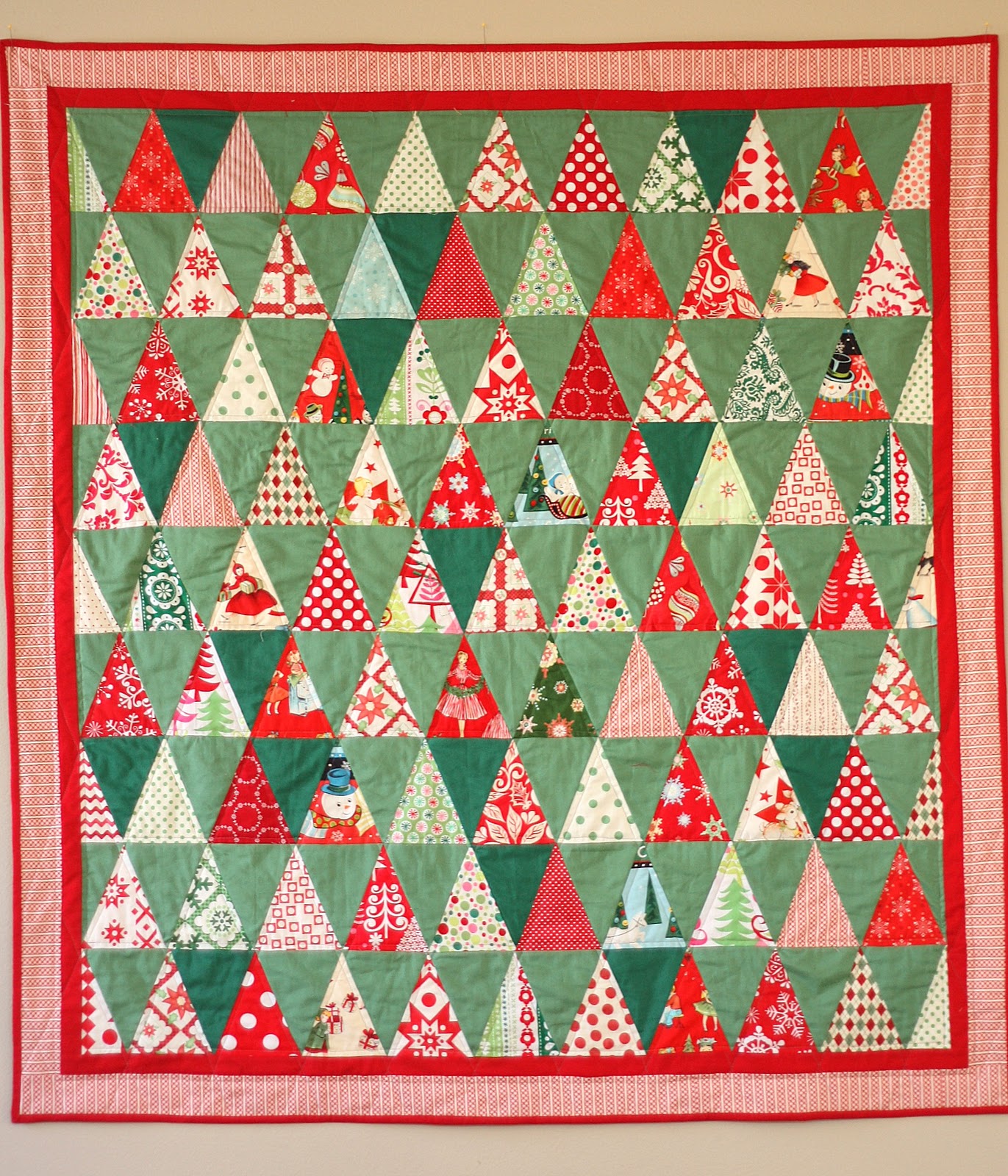 Kitschy Christmas Quilt by Amy Smart of Diary of a Quilter.
You might be hesitant to try sewing with triangles, but with a few tips, you'll quickly find confidence with sewing triangle quilts.
When sewing quilts composed of triangles, remember that you are generally sewing with bias edges. Therefore, care should be taken not to stretch the edges. Pinning is also a great help when sewing triangle quilts. By using pins and carefully sewing, you can help make sure that the points of your triangles are sharp and clear.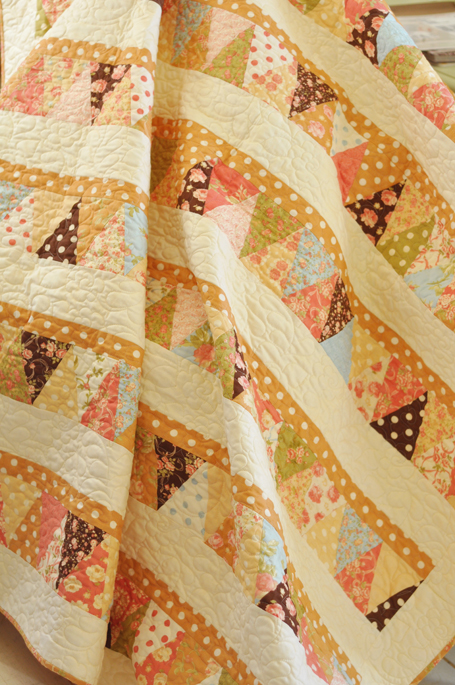 Nooks & Crannies triangle quilt by Joanna Figueroa of Fig Tree & Company.
When sewing isosceles triangles together, remember that the triangles will not line up exactly. The top triangle needs to be slightly staggered from the bottom triangle. Offset your triangles by a scant 1/4", and then sew together using a scant 1/4" seam.
It's best to practice sewing some triangles together using scrap fabrics in order to get a feel for the angle that should be visible at the top and bottom when sewing pairs of triangles together. If there is too small or too large of an overlap, the points of the triangles will be "cut off" at the top and the bottom of the rows.
When sewing with triangles, seams should be pressed before adding the next triangle. Press the seams in each row to one direction or the other for best results. Rows should alternate pressing directions to eliminate bulk and make it easier to sew rows together.
Now that you've learned a little about sewing with triangles, here are some stunning triangle quilt designs you can make.
The Kitschy Christmas Quilt by Amy Smart at Diary of a Quilter is a fun example of how simple isosceles triangles can be used to create a one-of-a-kind modern quilt with a fun vintage feel.
Nooks & Crannies by Fig Tree & Co. is another isosceles triangle quilt with some fun variations. This quilt has sashing options that make this a fast quilt to piece.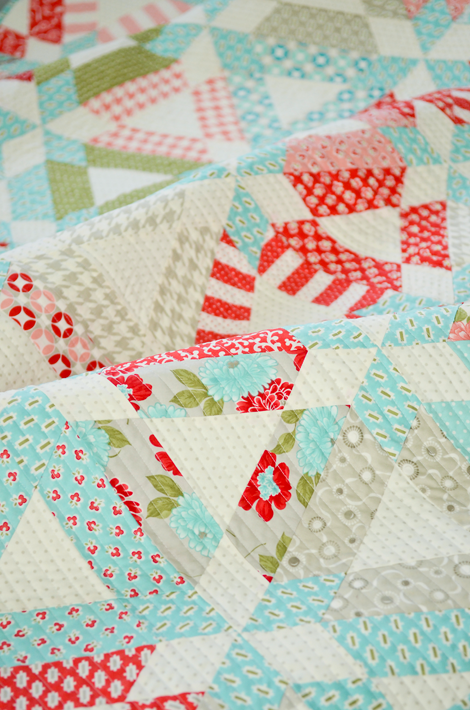 Hopscotch, the triangle pattern above, was created by Bluprint instructor Camille Roskelley, is essentially a triangle quilt in which the triangle blocks are composed of diamonds, triangles and trapezoids. The use of the different shapes in this triangle quilt makes it a stunning variation on a triangle quilt.
Feeling inspired? Bluprint's quilting classes will teach you the techniques seen above and so much more! You might also enjoy our blog post on circle quilts.
Come back to the Bluprint blog on Friday for tips on designing your own row quilts!
Which triangle quilt would you like to try?