Hot summer days are the perfect time to try making homemade ice cream! I've recently discovered the endless possibilities we can make with an ice cream maker: custard, gelato, old-fashioned and soft serve just to name a few. Add in fresh fruits, chocolate chips and nuts…the possibilities of customizing are positively endless.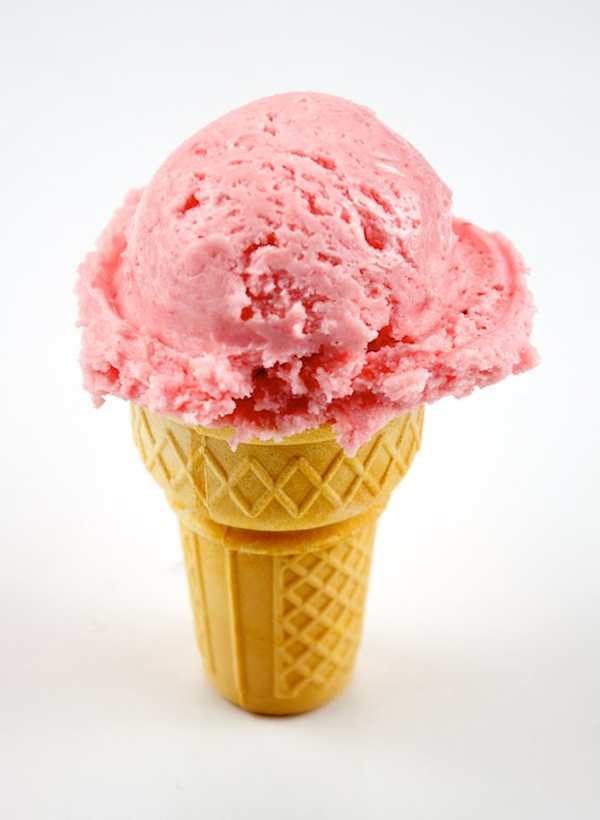 Photo via The Culinary Geek
There is nothing better than gathering a group of friends together to sit under the stars with homemade ice cream. If you're newer to the homemade ice cream trend or a seasoned pro, here are a few tips for making homemade ice cream with an ice cream maker. Hopefully this post will inspire you to break out the machine this weekend and get started.
Don't have an ice cream maker? Don't fret! Just hop on over to our tutorial for making ice cream without an ice cream maker.
1. Give your freezer bowl time to freeze.
Make sure you are thinking ahead prior to making homemade ice cream. If you are using an electric ice cream maker, they include the freezer bowl that typically needs at least a full 24 hours to completely freeze ahead of time, so make sure you allow adequate time. One of the thing we do at our house is keep the freezer bowl in the freezer at all times for those impromptu cravings!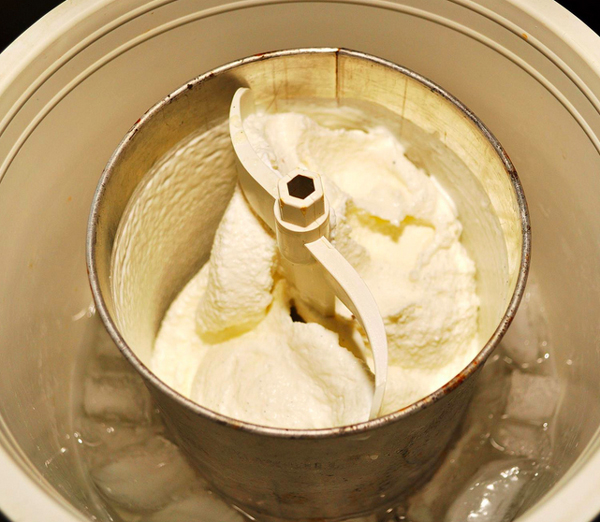 Photo via JefferyW
2. How do you know when its done?
A great way to tell if the ice cream is done is to take a spoon and scoop up the ice cream. If it holds its shape when scooped, it's ready. If not, continue to freeze it to the firmness desired.
3. If you're saving it for later, give it a little time to warm up.
Give your homemade ice cream a good 15-20 minutes to soften up before serving so that it will be nice and "scoop-able" for your guests!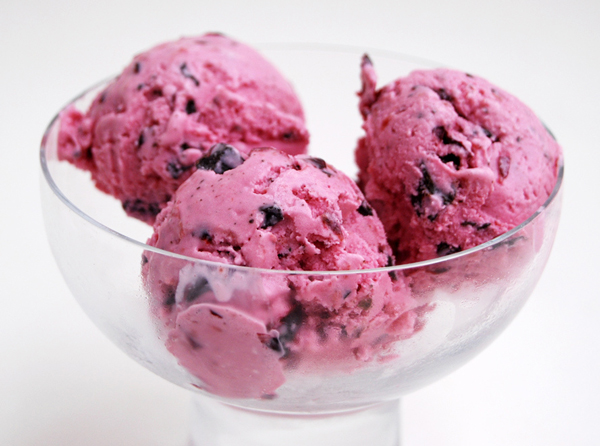 4. When adding your toppings, plan for the perfect moment to toss them in.
When adding fruits, nuts, chocolate, cookies, etc., make sure the consistency is that of soft serve before stirring into the mix. Sometimes fresh fruit doesn't have as sweet of a flavor as you'd hoped — to solve this, my trick is to put the fruit in a bowl a few minutes before serving, throw a little sugar on the fruit, and mash up to get the juices flowing!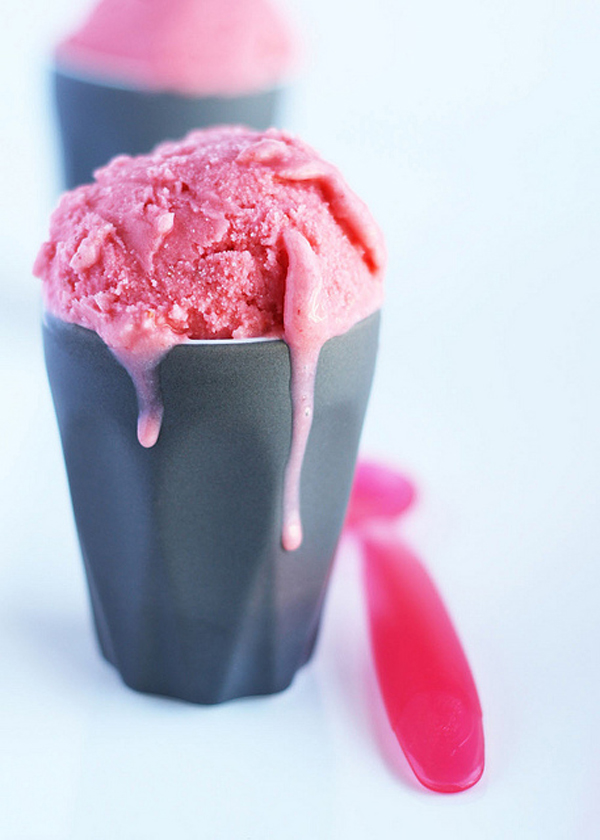 5. It's important to know what parts of the fruit will be tasty in the ice cream.
Somethings I have learned through juicing, making smoothies and now ice cream is that some parts of the fruits do not taste good at all when blended in. Everyone hopes for the colorful sweet tasting cream shown above (
find that yummy homemade ice cream recipe here
).
The following ingredients will taste amazing if you do the following:
Peaches and nectarines: remove skins, pits and bruised area
Strawberries: remove the cap (the green part)
Figs: Remove stems and bruises
Mangoes: Peel, and cut the flesh off the stone.
6. Freezer-safe containers are your best friend.
It's always best to store your leftover ice cream in a freezer-safe, air-tight container to prevent it from getting freezer burn. Another thing to remember is if it's not air-tight, make sure to add a layer of plastic wrap over the bowl so that the ice cream doesn't absorb flavors. It's always not safe to store the ice cream in the original freezer bowl either.
7. Leave some room in the bowl.
When filling up the freezer bowl, make sure you do not fill the entire freezer bowl with your wet ingredients. Because the mixture expands during the process, this could cause the container to overflow. Make sure you never fill it more than half-way full.
8. Hand washing required!
Just remember that most parts of an ice cream maker are not dishwasher-safe, so be sure to hand wash the machine delicately in warm, soapy water. Let everyone in your family know, too, so you don't have any surprises!
Do you have any tips for making homemade ice cream?